Jazz by the Bay Festival
November 11, 2022
@
8:00 am
–
November 13, 2022
@
5:00 pm
The Gulf Jazz Society proudly presents the 21st Annual Jazz by the Bay Festival at Oaks by the Bay Park in Historic St. Andrews.
Schedule:
Friday, November 11th at 6PM
The sounds in the park will be instantly transformed by the fantastic music performed by:
The Dixie Gents – A great dixie style Quintet, led by Pensacola saxophonist Bob Maksymkow. Bob is a veteran Julliard graduate and a consummate Jazz Artist. He has performed with Les Brown, Glenn Miller, Les Elgard, and Frank Sinatra to name a few. He will be fronting an all-star group consisting of Paul Scurto on trumpet, Dr. Jill Wofsey on piano, Steve Gilmore on bass, and Pete Weyner on drums.
Stephanie Nakasian – Recognized as one of the leading Jazz singers in the world today with 13 recordings and numerous radio broadcasts for the internationally syndicated show "Riverwalk". She was featured o the Terry Gross show "Fresh Air" and has been called the Renaissance Woman of Jazz. She's written several books – two of which are: "It's Not on the Page", and "You Already Know How to Sing". Her style is compared to Ella Fitzgerald, June Christy, and Rosemary Clooney. She's headlined the Kennedy Center, Lincoln Center, Northsea Jazz Festival, Jazz Party at Sea, and the NC Jazz Fest. She was married and musically partnered to the late great jazz pianist Hod O'Brien, and their daughter, Veronica Swift, is a rising jazz singing star.
Saturday, November 12th at 1PM
Mike Levine and his Latin Band – Pianist Mike Levine gained an excellent reputation in the international world of music. He started with saxophonist Billy Ross when they founded the Ross-Levine Band. Mr. Levine has performed with jazz greats like David Benoit, Brian Culbertson, and Gregg Karukas.
Stephanie Nakasian – Encore performance early evening.
When the sun goes down, the stars come out.
Sean Dietrich – A one-of-a-kind performer who was once a Santa Rosa Beach jazz pianist and vocalist. Sean possesses a unique style and sound that sets him apart from others. He is capable of playing straight-ahead, or musical satire. Sean has received national recognition for his musical and vocal talents – placing in the Phillips National Piano Competition, and performing on NPR, PBS, and other prominent venues with some of the finest musicians in the world. He is also a best-selling storyteller and author with more than two dozen books in Print.
Cheryl Jones & Jones and Company – They will be the brass of the night as they take the stage, and bring the night to a fabulous ending! Music in the spirit of traditional jazz. They have released many albums and performed for events all over Northwest Florida for 30-plus years. This group is appreciated for weaving its beautiful musical tapestry that blends Jazz, Funk, R&B, Soul, and World Music. Ms. Jones has said, "This has been our goal from the beginning: To transcend traditional musical boundaries while giving listeners a treat in innovative original artistic musical expression, for as long as we can!"
Sunday, November 13th at 1PM
Featured musical talents of:
Mosley High School Jazz Orchestra
Jesse Reese
Arnold High School Jazz Combo, and the Arnold High School Jazz Orchestra
Bring your family, picnics, blankets, drinks, chairs, friends, and all your followers to downtown St. Andrews. It's going to be a weekend perfect for music lovers; dancing, relaxing, eating, drinking, and enjoying the wonderful sounds of Jazz music. See you in the park!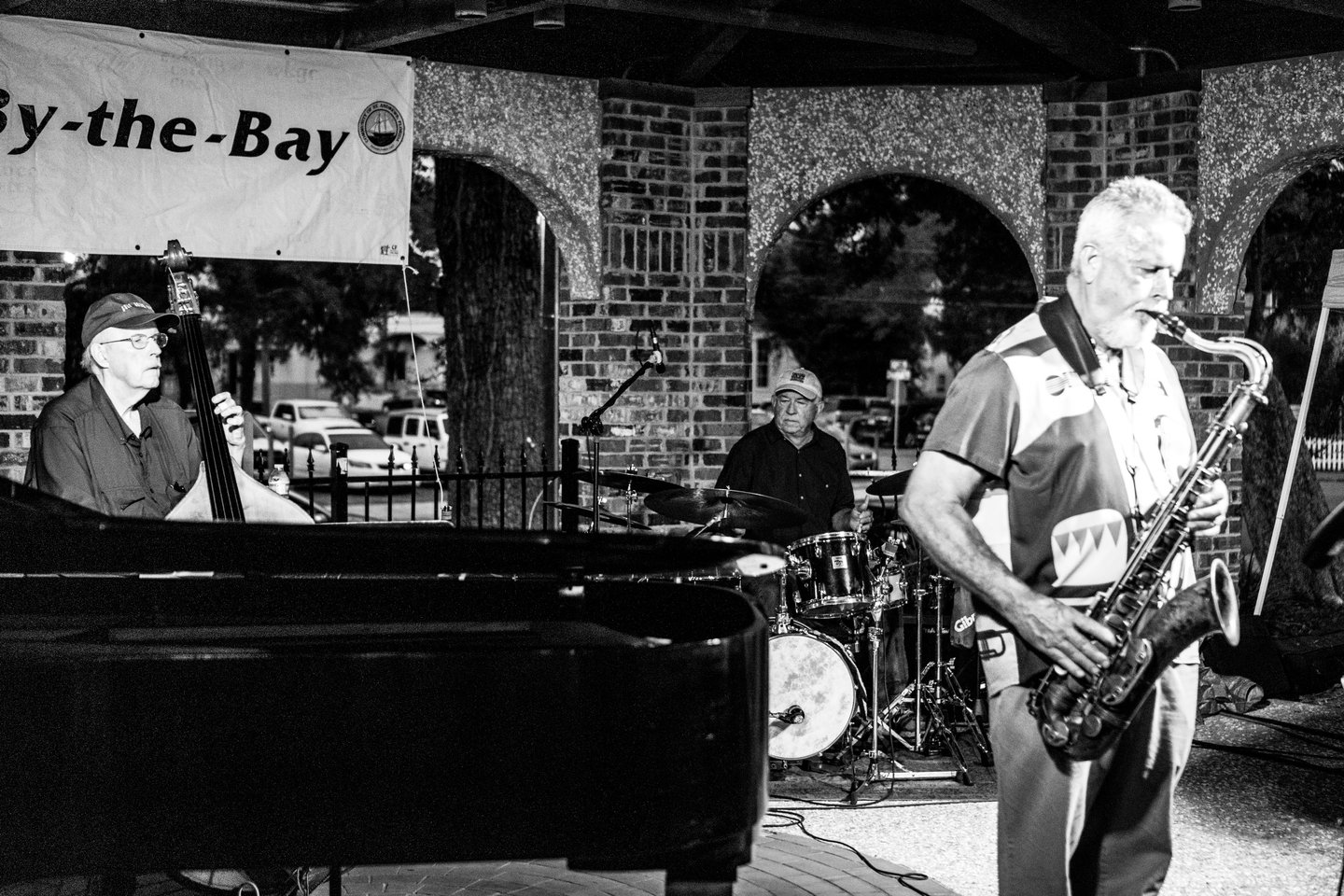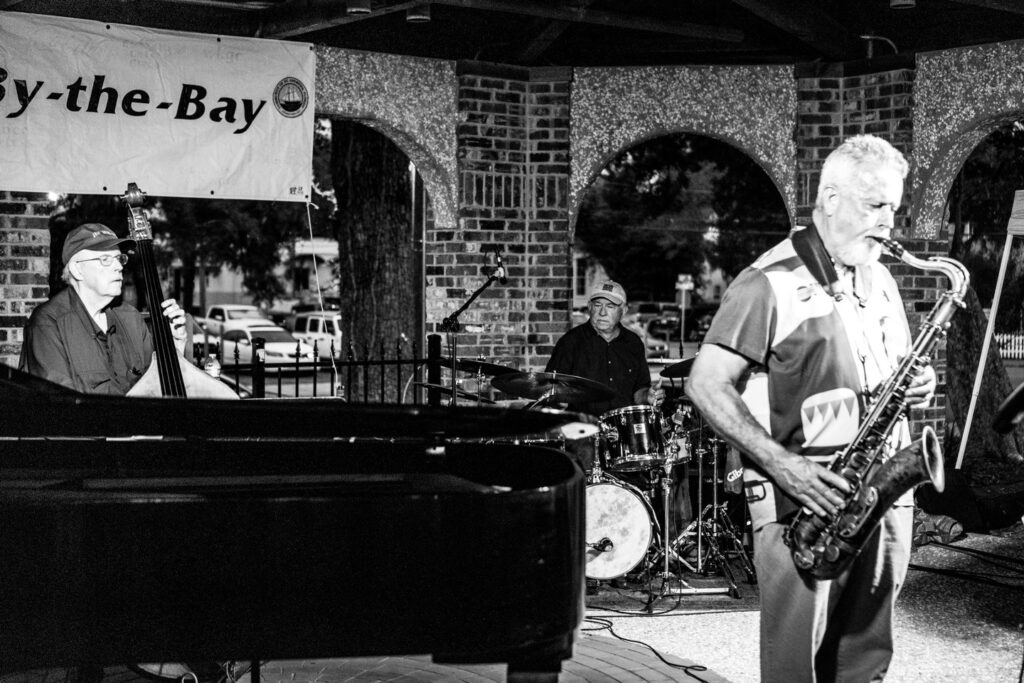 Gulf Jazz Society
570-236-7042
stevegilmorebass@gmail.com