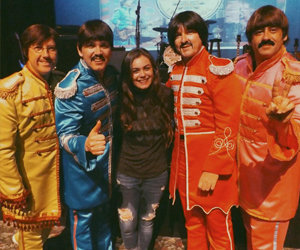 How to #ExplorePC 50 Awesome Ways Under $50
More and more we want to be travelers – not just tourists. We want to experience our destination like a local. As travelers, we want to know all the best places to eat, shop, stay, and play! Located in Northwest Florida, Panama City and Panama City Beach are separated by the Hathaway Bridge. It's a relatively small bridge, that offers a connection to the best of both worlds. Most everyone knows the Panama City Beach side for its beautiful white sand beaches, but not everyone knows about the plethora of cool places on the Panama City side. We've put together this fun little list, so that you'll understand why we #LovePC. From ecotourism, to the eccentric little shops and the mom & pop restaurants that will blow your mind, Panama City, is a beautiful bayside city that should be on everyone's bucket list.
The historic neighborhoods…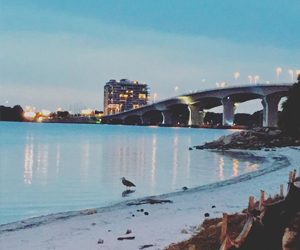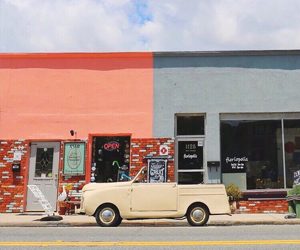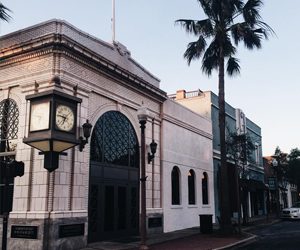 Historic St. Andrews is a high-spirited neighborhood known for clinging to its roots as a salty fisherman's village. Today, it's highly pedestrian with sidewalks, parks, a full service marina, dockside dining, live music and a splash of artistry in everything you see. The Historic St. Andrews neighborhood is loved by locals and adored by visitors. It's a treasured anomaly amidst a world filled with normalcy, and the people of the neighborhood are some of the funniest, top-notch amateur tour guides you could hope to meet. All around Beck Avenue, the main corridor, you'll find shops, restaurants, live music, maybe watch some dolphins play along the marina wall, and plenty of new friends.
Historic Downtown Panama City is the quintessential historic neighborhood wrought with old Florida charm combined with a slightly different art deco flare! It's art scene isn't just up & coming – it's on fire! It's an enclave of private galleries and boutiques housed in vintage buildings with a wide variety of exciting educational, cultural, culinary and entertainment gems. Harrison Avenue is heartbeat of the district, but be sure to explore the side streets and the Panama City Marina. Aside from the beautiful marina views of St. Andrews Bay and the Gulf of Mexico, Historic Downtown Panama City is alive with family friendly activities and happenings.
Historic Millville is a quaint out of the way neighborhood, located south of Scenic Hwy 98. Just east of Watson Bayou, Millville was one of the original frontier settlements in Bay County. WIth the massive greenspace of the Millville Waterfront Park, to the antique retailers, galleries and the iconic eateries, you'll be in awe of the how well they've retained their historic character.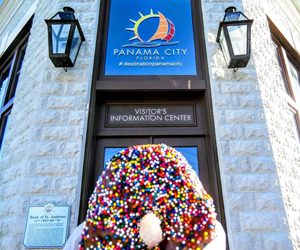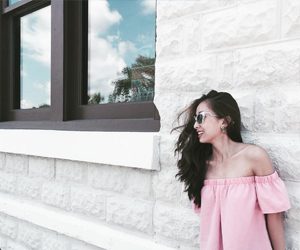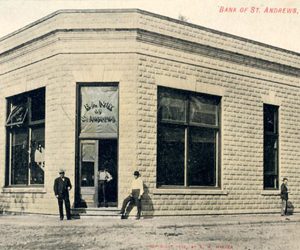 First and foremost, the Destination Panama City Visitor's Center is the most important spot! It's located in what was the first bank in St. Andrews. The old-style craftsmanship and phenomenal woodwork stuns every person upon entry. The Destination Panama City team provides insider info about everything Panama City!
Located in Historic St. Andrews
On to dining…
"Eat local" takes on a whole new meaning in Panama City. Every restaurant on this list is independently owned and prides itself on a unique menu that reflects the personalities of its owners and chefs.
Serving lunch and dinner, Dan-D-Donuts is a hometown favorite among locals and visitors. This family-owned shop offers up specialty items like the King Dan ( A donut the size of an adult male's head) to your normal everyday favorites. With affordable prices and freshly made treats, your stomach and your wallet won't be disappointed.
Located in Historic Downtown Panama City
Just the Cook is a walk up food boat; you read that right – food boat – sort of like a food truck – but so much cooler! Docked in St. Andrews Marina, it offers a view and a vibe like no other! It's been featured on the Cooking Channel for the creation of the Dan-D-Burger and Chef Ernie is the epitome of a "unique character".
Located in Historic St. Andrews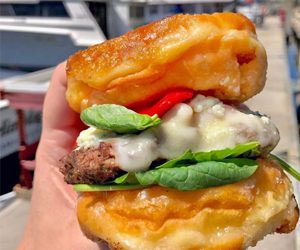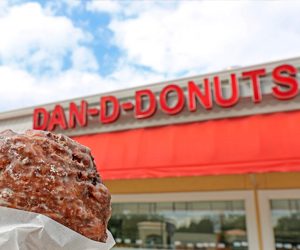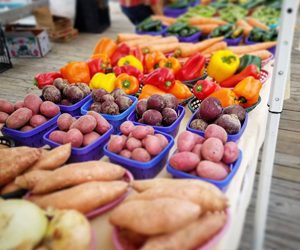 Peruse the Historic St. Andrews Farmers Market and connect with the local makers, artisans and producers offered every Saturday at the Smith Yacht Basin along Beck Avenue!
Located in Historic St. Andrews
Finns Island Style Grub, located inside Little Village, offers outdoor garden-style seating mixed with food that bursts with flavor, freshness and vegetarian options. We recommend trying the Killer Carnita Burrito, blackened fish tacos, shrimp quesadilla, ceviche…basically, try everything. We know you'll want to come back again and again.
Located in Historic St. Andrews
Tucked in the heart of the Massalina Bayou, on the eastern edge of Historic Downtown Panama City, Bayou Joe's is painted bright pink – so this hidden gem stands out for more than one reason. This local secret is the only place that offers delicious "Old Florida" style food with a beautiful 270+ degree view of the water. If you're out boating, just pull up and hop in through the window – we all do it! We recommend trying the infamous "Trash Burger"! It has a little bit of everything. We won't say anymore, you'll see when you try it!
Located in Historic Downtown Panama City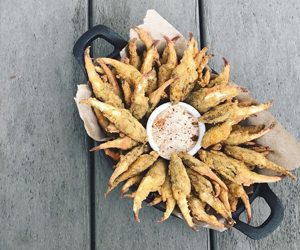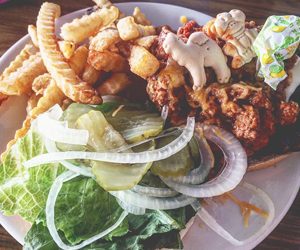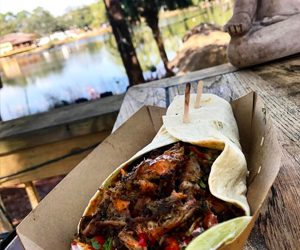 g.Foley's has great lunch specials and early bird dinner pricing that won't break the bank. This sophisticated restaurant seamlessly blends the interior modern furnishings with the beautiful oak tree-shaded courtyard outside. Hosting live music a few times a week, this restaurant is casual elegance with an eclectic menu of locally sourced fare & creative cocktails.
Located in the Retail Corridor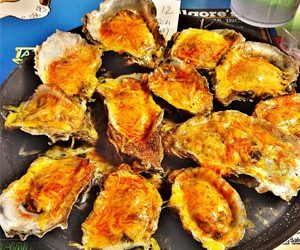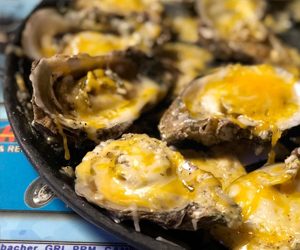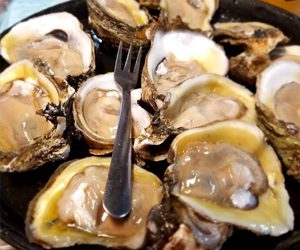 Basically, everyone knows the world's best oysters are harvested and raised right here along the Northwest Florida shores. Oysters are such a way of life in Panama City, they created their own oyster trail (#PCOysterTrail). Grab a guide at the Visitor's Center, or download the map and make a stop at a few of the oyster bars along the way. Whether you like them raw, grilled, fried, baked, or sauteed – in Panama City, it's oysters all ways, always!
Located throughout Panama City
We couldn't mention oysters without the mentioning Honor Allen, a shucker at Hunt's Oyster Bar & Seafood Restaurant. If you didn't know, Honor is the back-to-back USA Oyster Shucking Champion! He's traveled the world competing and is just one of the most genuine young men around! His fame and talent haven't gone to his head – you can find him most days at Hunt's Oyster Bar where he shucks about a "dozen a minute"!
Located in Historic St. Andrews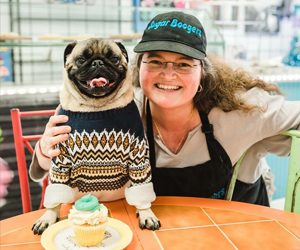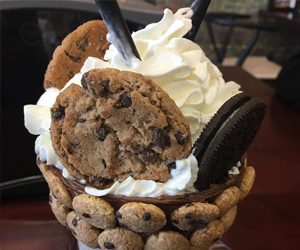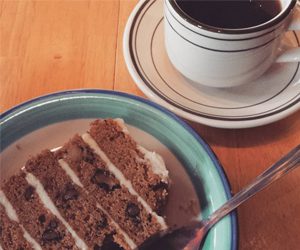 Sweet Magnolia's is a charming deli-style restaurant housed in a 100 year old building. It's casual atmosphere and the smell of the wisteria flowers over the outdoor trellis are where all great afternoons begin! The selection of house made sandwiches, soups, salads are wonderful – but their dessert tray is the everything!
Located in Historic Millville
Started by a local teen, Vinny & Bays Coffee and Eatery employs people with disabilities and allows them to have a job with meaningful employment. Their adorable designer milkshakes are delicious and photo worthy!
Located in Historic Downtown Panama City
Seeking a sweet treat? Sugar Boogers is the place to go! This family owned and run scrumptious shop is filled with coffee, cookies, cake and the biggest cupcakes with even bigger icing on top.
Located in Historic Downtown Panama City
We know what you're thinking, how can we possibly try everything? It's as easy as signing up for the Panama City Food Tour. This $40 culinary journey consists of a 2-hour stroll through the historic neighborhood eateries.
Located in Historic St. Andrews and Historic Downtown Panama City.
Take a look back…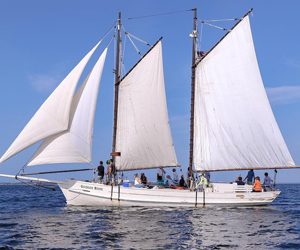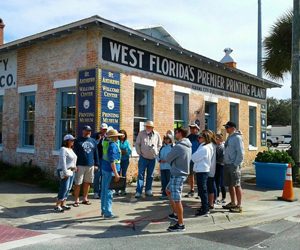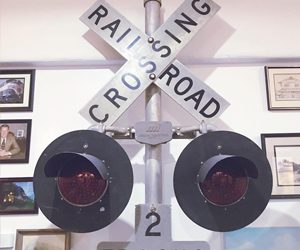 Located by Uncle Ernie's Bayfront Grill is the Governor's Stone. This National Historic Landmark celebrated her 140th birthday in 2017. You can sail for FREE aboard the national historic landmark schooner, Governor Stone on the second Saturday of each month (weather permitting), while relaxing on the last known working shallow draft Gulf Coast schooner.
Located in Historic St. Andrews
Stop by the Panama City Publishing Museum. This historical museum not only provides tons of information, but it's also famous for being the previous business location of Panama City's Founding Father, George Mortimer West and features vintage printing presses as well as copies of decade old newspapers.
Located in Historic St. Andrews
The Panama City Publishing Museum also offers a free guided Walking Tours on Wednesdays and Fridays at 1:30 PM. If you are too busy exploring the town and miss it, do not worry. They offer an audio tour that you can download to your smartphone!
Located in Historic St.Andrews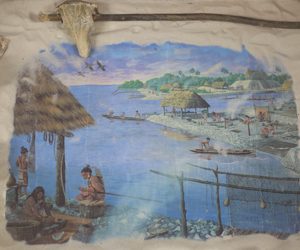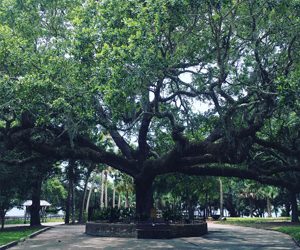 Oaks by the Bay is one of seven waterfront parks in Panama City. There is a quiet place that includes a boardwalk down to the bay shore, with an observation platform and benches for watching the waves and enjoying the salt breeze. There is also interpretive information explaining the local history, including a salt kettle used to distill water from St. Andrews Bay for salt making during the Civil War.
Located in Historic St. Andrews
Another educational spot to wander is the Bay County Historical Society Museum where you can learn about all the rich history of the area. Open Tuesdays, Thursdays and Saturdays from 10:00 AM to 1:00 PM.
Located in Historic Downtown Panama City
Known to have deep Native American roots, you can check out pre-Columbian shell, bone, stone and clay artifacts from the local and surrounding areas at the Native Spirits Museum and Gallery. The museum is free and open to the public.
Located in Historic St. Andrews
Aging like a fine wine, The Old Sentry is a heritage Oak Tree that is estimated to be over 250 years old. This picture-perfect spot is in the center of the Oaks by the Bay Park. It stood "during the war between the states, as if a Sentry Standing Guard over St. Andrews Bay".
Located in Historic St. Andrews
Creativity at its core…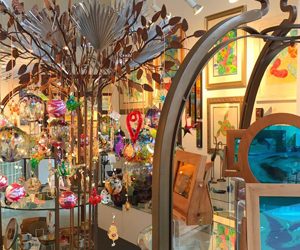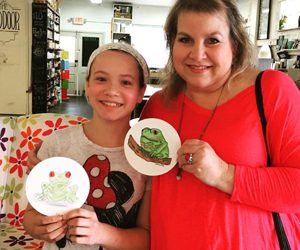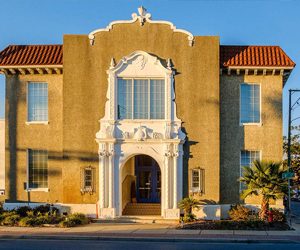 A great place to start is the Panama City Center for the Arts. Originally built in 1926, the historic building used be City Hall/Police Station/Fire Department and Jail. Now this 2000 square foot gallery showcases a substantial art collection, as well as local and traveling art exhibitions from around the nation and abroad. Annually, it features one of the largest Muhammad Ali memorabilia collections available for public display.
Located in Historic Downtown Panama City
Trips Vintage Art and Custom Frames is pretty awesome. In a restored historic home, you'll find a lifelong collection of antique art and frames with a special interest given to nautical scenes, military photos and early hand tinted photography. Check their schedule for their quarterly free cheese and wine socials!
Located in Historic Millville
Often referred to as America's best-known coastal artist, Paul Brent's Gallery is located in Historic Downtown Panama City. Established in 1990, this 8000 square foot gallery and studio was designed by the artist himself. You will surely get lost for hours browsing through his original work and others!
Located in Historic Downtown Panama City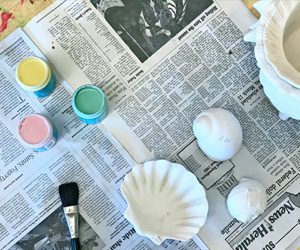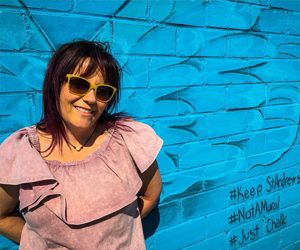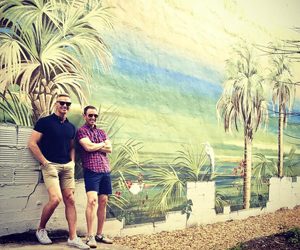 Get creative and participate in "Art on the Spot" at Floriopolis. It's a community arts metropolis with gallery, market, studio and courtyard and offers a free 10-minute art project that is fun for everyone!
Located in Historic St. Andrews
Stroll on over to Jani Ceramics to get the creative juices flowing. Here you can create your own masterpiece. Grab a paint brush and let your imagination take over. She supplies everything you will need to craft a keepsake to remember all the fun you had in Panama City.
Located in Historic St. Andrews
There are tons of hidden murals everywhere like #thisisnotamural. Take an adventure and find plenty of photo opportunities around Panama City. We know you'll walk away with a perfect selfie with #nofilter needed!
Located in Historic St. Andrews and Historic Downtown Panama City
#thisisnotamural is located on the side of Sunjammers in Historic St. Andrews and was made with #chalk.
Like Entertainment?…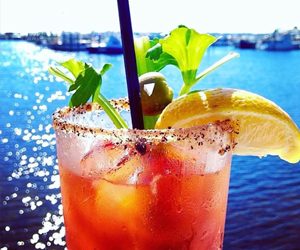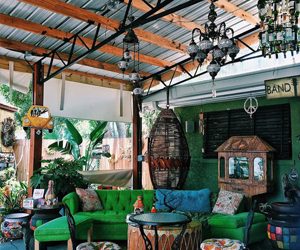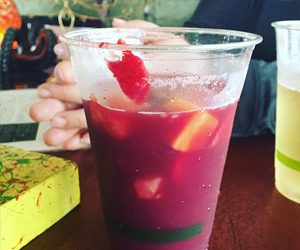 Uncle Ernie's Bayfront Grill will have you feeling at home as you enjoy award-winning food in a laid-back atmosphere. The quaint yellow house will have you enjoying live entertainment, incredible food, indoor and outdoor views of St. Andrews Bay and of course "Bay County's Most Beautiful Sunsets" along with the best Bloody Mary in town.
Located in Historic St. Andrews
Located on the site of a former WWII shipyard and also on the #PCOysterTrail, lies the Shipyard Grill. Nautically themed, this restaurant pays tribute to the rich shipbuilding industry of Panama City area. The Shipyard Grill offers and upscale yet relaxed American fare highlighted by fresh local seafood and colorful drink specials!
Located at the Sun Harbor Marina just east of the Hathaway bridge
Little Village is a place where you can trade in the sun and sand for shade and serenity. With bohemian style decor, large majestic oak trees, super views on the shore of Lake Ware and live entertainment, it's the perfect setting to relax, catch up with friends and make new friends.
Located in Historic St. Andrews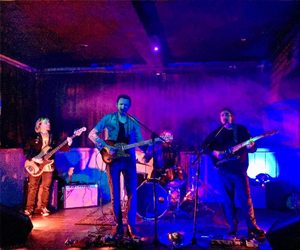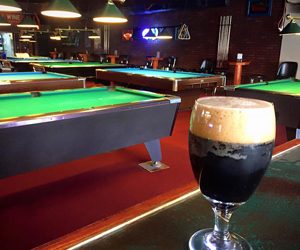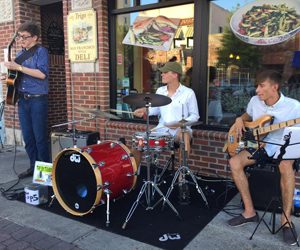 Mosey's Downtown is the one of the coolest spots in Panama City. Not only do they serve some gigantic pizza pies – they have several large rooms to choose your perfect vibe. From a cozy mahogany bar featuring a variety of craft beer, to a game room sporting a pool table, cork dartboards and a ping pong table, to an 1100 square foot music venue, you'll find something for everyone.
Located in Historic Downtown Panama City
Come enjoy Harrison Avenue and watch Downtown fill up with live music every Wednesday for Music Matters. But, just so you know, live music is offered somewhere in Panama City every night of the week. For the latest live music listing – stop by the Visitor's Center for the weekly events calendar!
Located in Historic Downtown Panama City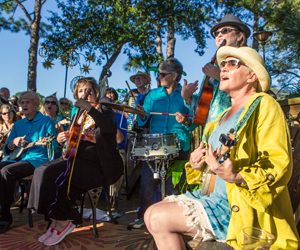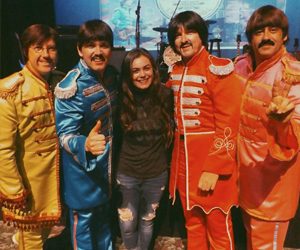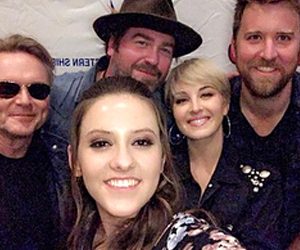 Tucked on the side of a dance studio, Wine Knot offers an authentic Spanish tapas, Mediterranean cuisine and new twists on old favorites. We recommend their house-made, smile-inducing Sangria, piquillo pepper tapas and the tomato asparagus stack! Wine, food and dancing – ingredients to a great evening.
Located in the Retail Corridor off 23rd Street
Looking for a blast from the past? Check out the Martin Theatre. This classic art deco cinema was built in the 30's and originally known as the "Ritz". They host a variety of affordably priced shows, everything from classic movies to musicals. Fun fact: Clark Gable visited the theatre when he was stationed at nearby Tyndall Air Force Base.
Located in Historic Downtown Panama City
The Marina Civic Center is an intimate 2,509 seat live entertainment & events theatre with a fully-equipped stage, industry-level lights & sound, Box Office, Concessions and Bar Services, two lobby spaces and three Galleries. MCC hosts a variety of events – International Tours & Artists, Tony Award-winning Broadway Musicals, National Dance Competitions, Arts in Education Programs, Operas & Orchestras, Conferences & Seminars – something for everyone, all ages and budgets!
Located on Panama City Marina in Historic Downtown Panama City
We Are Downtown PC, is a collective of local merchants in the Historic Downtown Panama City area that host regular family friendly events. Just about every Saturday, weather permitting, they host a Movies in the Park Night at McKenzie Park. The movies are free and open to the public.
Events held throughout the Historic Downtown Panama City Area
Into the eclectic music scene? The Ukulele Orchestra of St. Andrews (born 2013) boasts over 140 members that you can find playing at various venues around the City. Smiling is required and ultimately inevitable when you watch this group! And it's all for a good cause! They play for tips and all the proceeds go to putting ukuleles in the local schools for music education. And if you really fall in love with them – they host the Strummin' Man Ukulele Festival every fall!
Located at venues throughout Panama City
Shh…it's the almost unassuming door in the middle of Floriopolis and Estate Treasures. Mariners Daughter Emporium & Pub is the epitome of a modern day speakeasy that leaves the door open. Disguised with a gift shop in the front, the bar in the back is where it's at! Like a true speakeasy – half the fun is finding the hidden treasure of the back bar!
Located in Historic St. Andrews
Up for some friendly Pub games? The Corner Pocket & Craft Beer Emporium touts over 200 craft beers, more than 10 pool tables and it's non-smoking! If you're up for the challenge….we recommend going on a Thursday afternoon for the $5 craft beer tastings!
Located in Historic Downtown Panama City
No Name Lounge takes sitting on the dock of the bay to a whole new level. Located at the foot of the Hathaway bridge it's a casual, no frills, leave your worries at the door kind of place. Not only does this old style beach house converted into a bar serve up inexpensive drinks and occasional live music – it has one of the largest back decks around! The sunsets leave us speechless!
Located just east of Hathaway Bridge on Hwy 98
Call it a souvenir…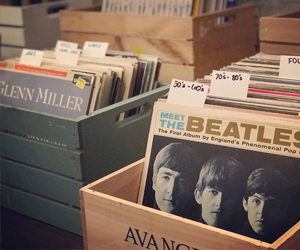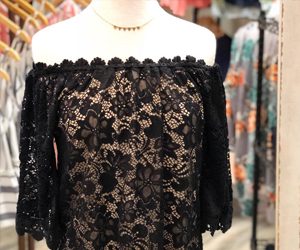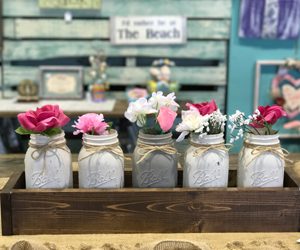 Three words. Little Mustard Seed! There's three floors of shopping, but not your ordinary everyday shopping. They like to consider themselves a community of makers, creators, custom furniture builders and DIY enthusiasts extraordinaire!
Located in Historic Downtown Panama City
On the hunt for a timeless treasure? Elegant Endeavors Antique Emporium is a multi-level, 22,000 square feet antique store filled with collectibles, memorabilia, vintage anything and everything, trinkets, baubles and relics from a bygone age. Schedule your day accordingly, because this travel through time will take awhile!
Located in Historic Downtown Panama City
Design Salvage, a 25,000 square foot warehouse, is a like getting lost in a designers dream. Specializing in unique items, elements, decor, vintage and designer furnishings – they have everything from door knobs to barn doors! Open to the public on Friday – Sunday
Located just off Hwy 98
Panama City is also home to the largest single level indoor shopping mall in the county! Panama City Mall has everything! From the large national brand anchor stores we all know and love, to the specialty shops and designer boutiques – it's a shopper's paradise. Their family-friendly special events are the greatest bar none! Where else does Santa drop by from a helicopter, bilingual story time and local tryouts for the Voice happen?
Located on Hwy 231 and 23rd Street
Like adventure?…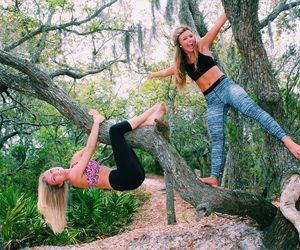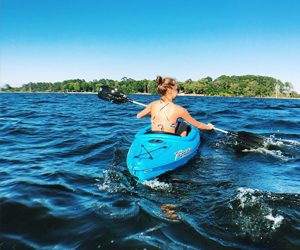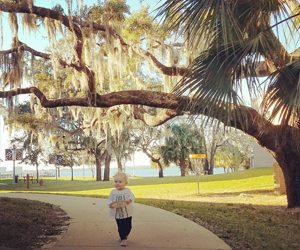 Get in touch with your wild side at St. Andrews State Park. Well-known for its sugar white sands and emerald green waters, this former military reservation has over one-and-a-half miles of beaches on the Gulf of Mexico and Grand Lagoon. Water sports enthusiasts can enjoy swimming, snorkeling, scuba diving, kayaking and canoeing. Two fishing piers, a jetty and a boat ramp provide ample fishing opportunities for anglers. Two nature trails wind through a rich diversity of coastal plant communities – a splendid opportunity for bird-watching. Those wanting to relax can sunbathe on the beach or enjoy a leisurely lunch under the shade of a picnic pavilion. Shell Island Boat Tours are available during the spring, summer and some of the fall.
Park Admission is just $8 per car and the Shell Island boat tours are under $20!
Located in Panama City
Panama City has three exceptional disc golf courses! Bay Memorial Park, Joe Moody Park, and the breathtaking waterfront FSU-PC Campus disc golf course. Nothing says family fun like a day at the park! Best thing – every one of these courses is free and open to the public!
Located in the Panama City
Looking to test your sea legs? We've got just the skippers for the job! Most of the charter fishing boats, Shell Island Snorkeling, Dolphin Watch Tours, and Sunset Sails are under $50 per person.
Charters located at Sun Harbor Marina, St. Andrews Marina, and Panama City Marina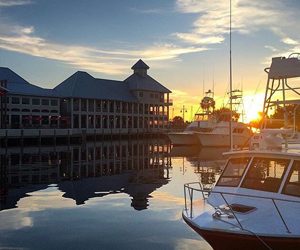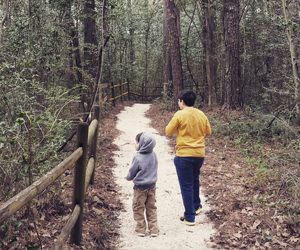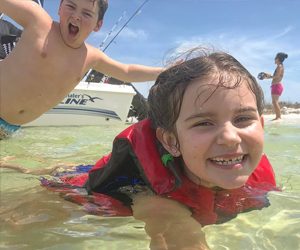 Some say yoga is the fountain of youth. Aerial Dance Panama City is the perfect place for novice to advanced aerial yogis. Classes average about $20 per person and no one leaves in a bad mood – ever.
Located in Panama City
The Science and Discovery Center of Northwest Florida will educate and inspire children and adults through hands-on, interactive exhibits and programs that promote discovery of science, technology, and history. Adults are $7; kids, military and seniors are $6.
Located in Panama City
Need something to get your gears turning? With an elaborate mix of puzzle solving and adventure, Escape Manor, is the place for you. Once the door is locked – you and your team have one hour to solve your way to freedom!
Located in Historic Downtown Panama City
We all know the real adventure in life is love! So if you're ready to take the real plunge, head over to the Bay County Courthouse and get that marriage license! Technically, it's $86, but marriage is a partnership – so that's really only $43 each! Seriously though, a destination wedding in any of our waterfront parks would make memorable occasion for the whole wedding party! Bay County Marriage FAQ.
Click here for a Free Destination Panama City Visitors Guide