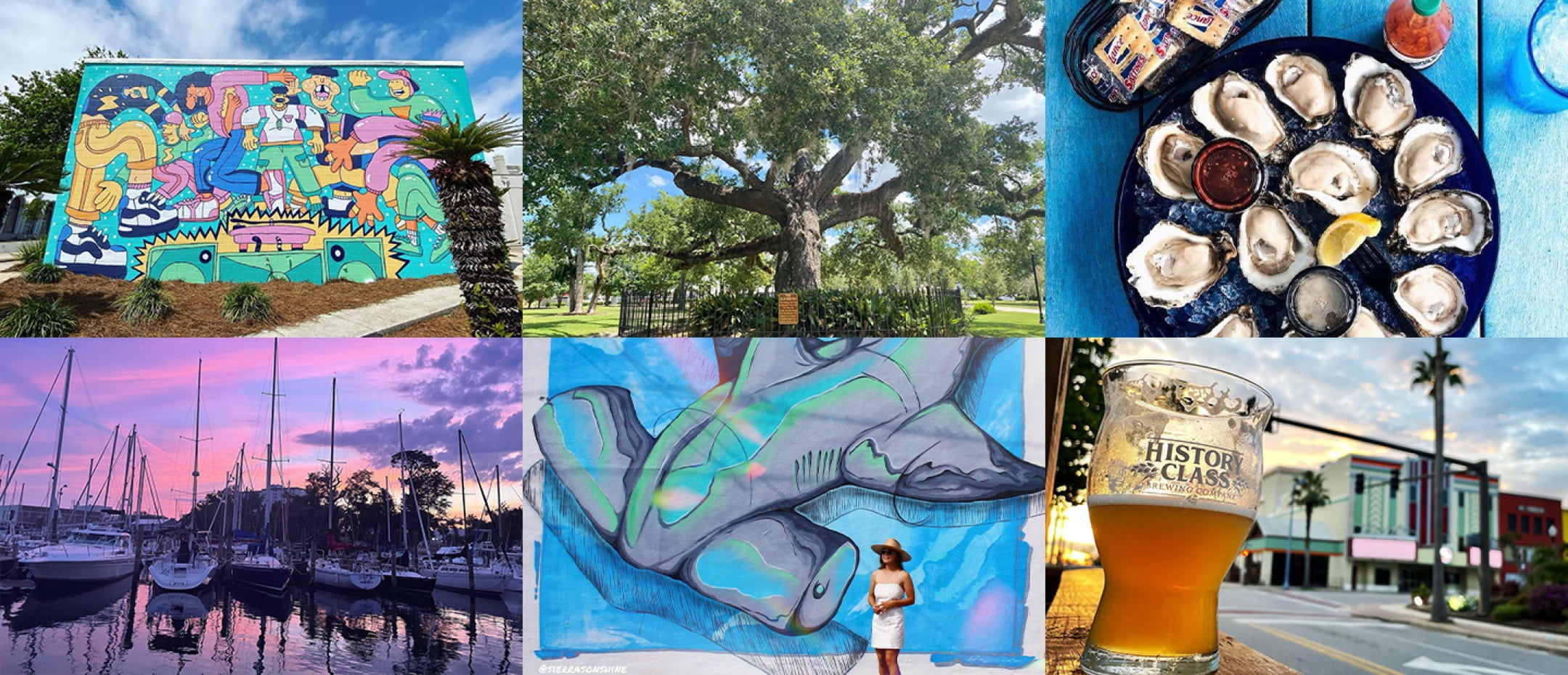 So Much to Do.
So Much to Love.
In Panama City, we have something so unique you won't find it anywhere else. You can explore to the ends of the earth, but you can only find it here.
Our locals.
Panama City's thriving music scene, burgeoning arts community, unique shops, delectable restaurants, and amazing water activities are possible because of the awesome people who live here. The character our residents bring to Panama City is vibrant and fun, and we want to share that with the world. Locals #LovePC and we want to share why.
Snap a Pic. Share a Tip. Spread the Love.
Nobody knows the best spots to enjoy Panama City better than our own community! That's why we're asking our locals to show their Panama City pride and tell everyone why they #LovePC.
In the space below, upload a photo that shows a place or activity you love in Panama City. If we feature it on our social media, you could win a special #LovePC gift basket brimming with local favorites!
Why Locals #LovePC
It's a place where you can be yourself. Where you can explore music and art, or take the plunge into a variety of water sports. There is plenty of sunshine, but the people of Panama City are what makes our community so special. Panama City is a destination, but it's also a way of life. Explore these videos and learn why.
Find Your Favorites
There is so much to explore in Panama City. Not sure where to start? Our locals have compiled some of their favorite experiences for you.
Panama City is known for our vibrant music scene. Local musician Will Thompson shares his favorite places to listen to local tunes and live music.
Burgunbarrel
Sip wine and nibble on charcuterie to the sounds of musicians like Anthony Peebles at this special St. Andrews spot.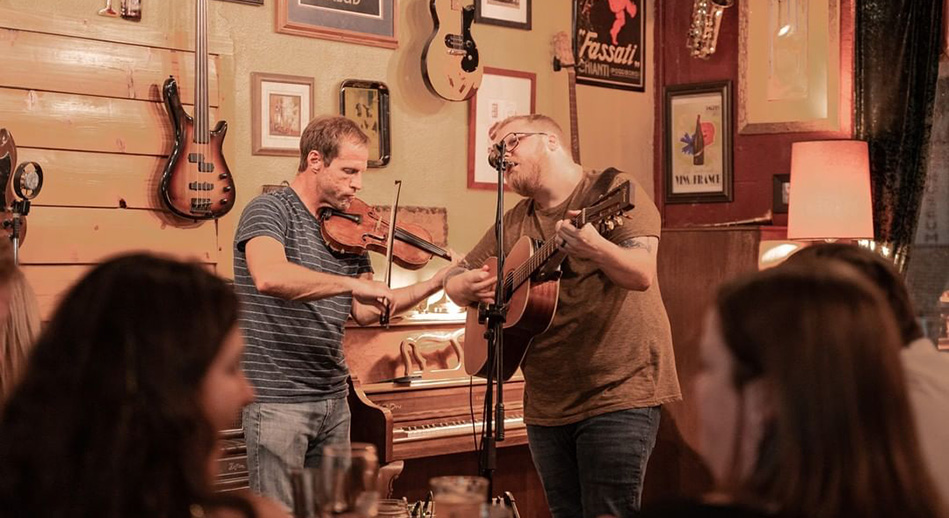 History Class Brewing Company
Artists like Leana Carter love to play at this spot in Historic Downtown, where you can get a dose of hops and history.
House of Bourbon
Rock out with performances from musicians like Sons of Saints at House of Bourbon, a local favorite for live music, comedy performances, line dancing, open jam sessions and, of course, bourbon.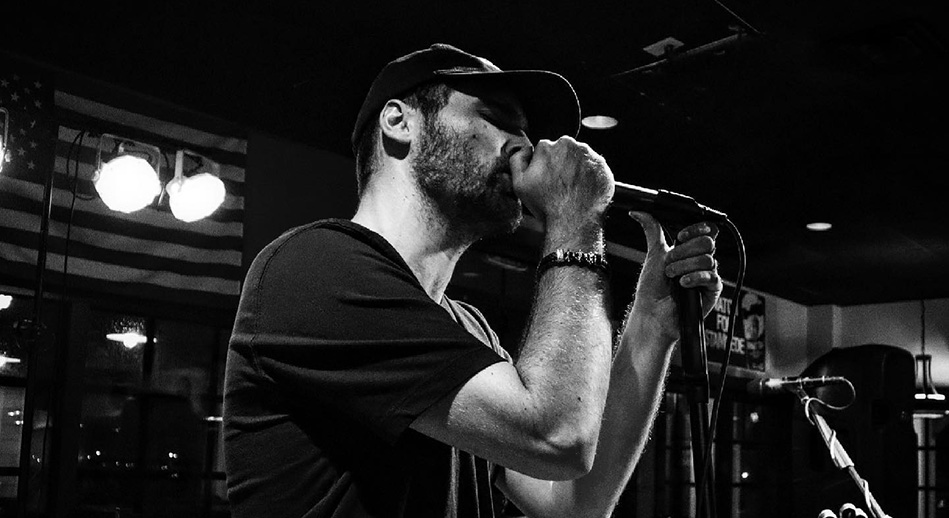 House of Henry
You'll find live music every night of the week at Panama City's favorite Irish pub, including Dueling Pianos every Wednesday. Sláinte!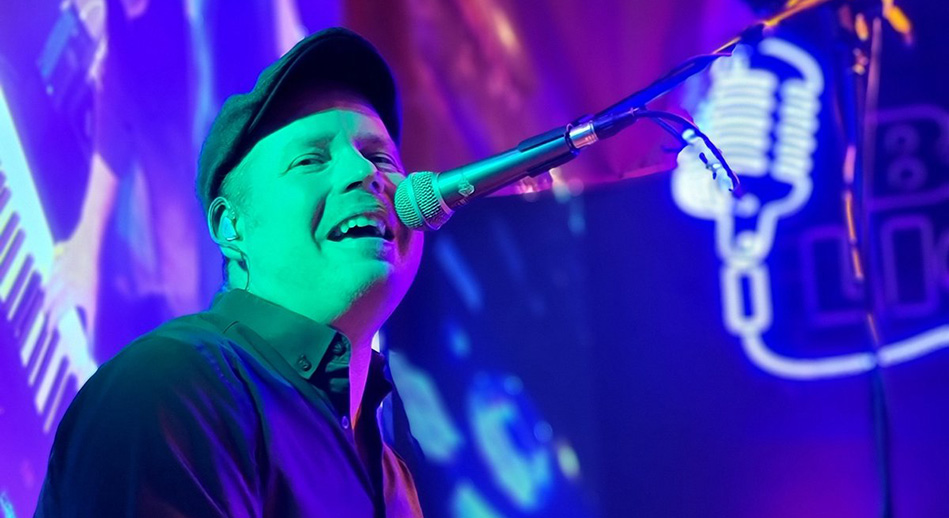 Little Village
There is perhaps nothing more "Panama City" than sitting on the deck in Little Village, fish taco in hand, listening to music from artists like Blues in the Drews.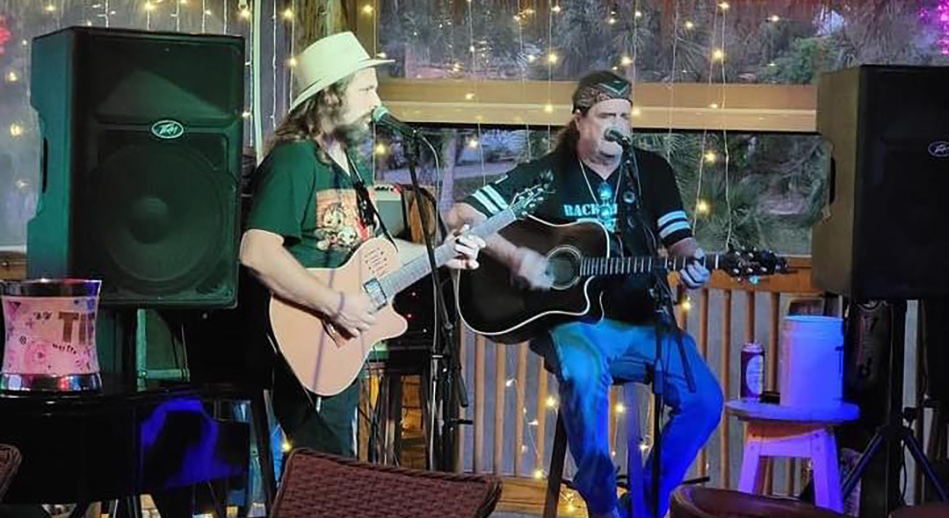 Los Antojitos
Is there anything better than margaritas and music from the likes of Brooke Washor? Lucky for you, Los Antojitos has both.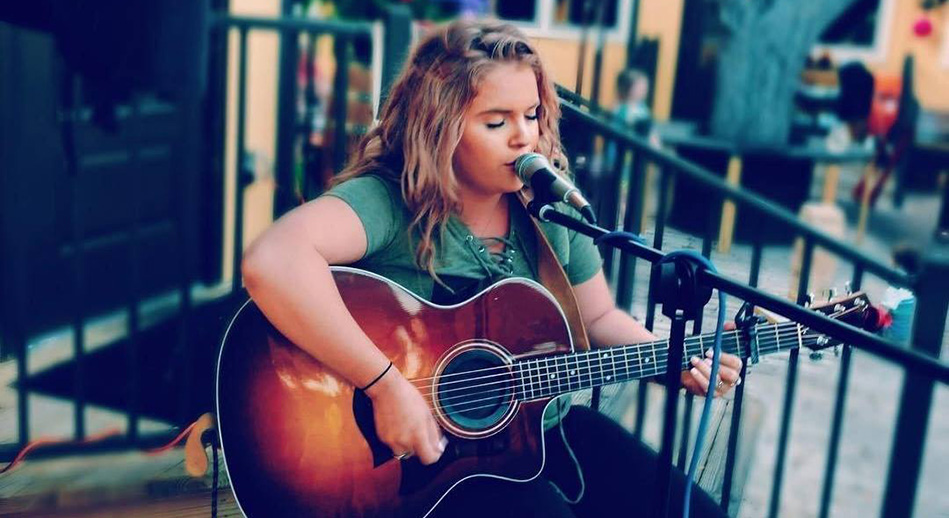 Millie's
Located in the historic Sherman Arcade building, Millie's offers live music outdoors from artists like Ashley Feller several nights a week.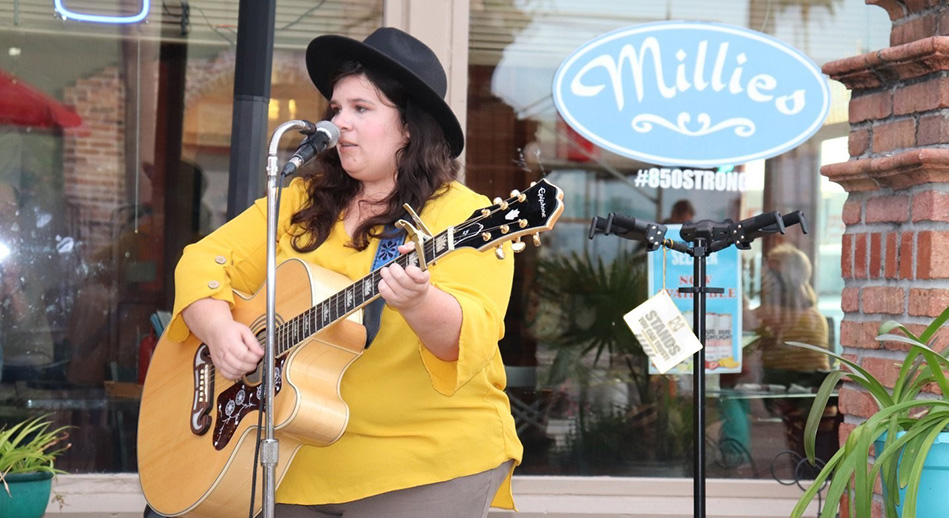 Panama City Songwriters Festival
The brainchild of Will Thompson, Historic Downtown fills with songs and stories as several venues host local, regional and national musicians for three days every November.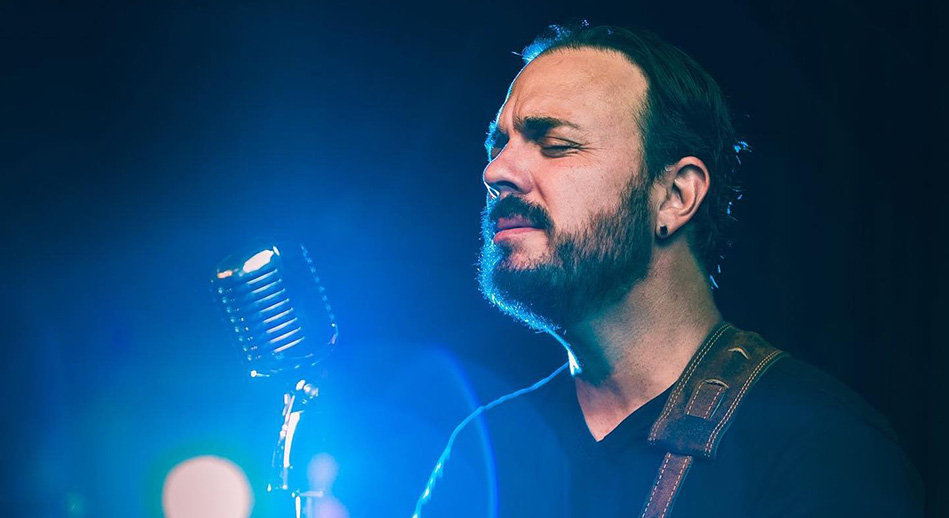 Papa Joe's
Get a bite to eat from your favorite food truck, pull up a lawn chair, and enjoy music from artists like Wickid Smooth at Panama City's ultimate outdoor venue.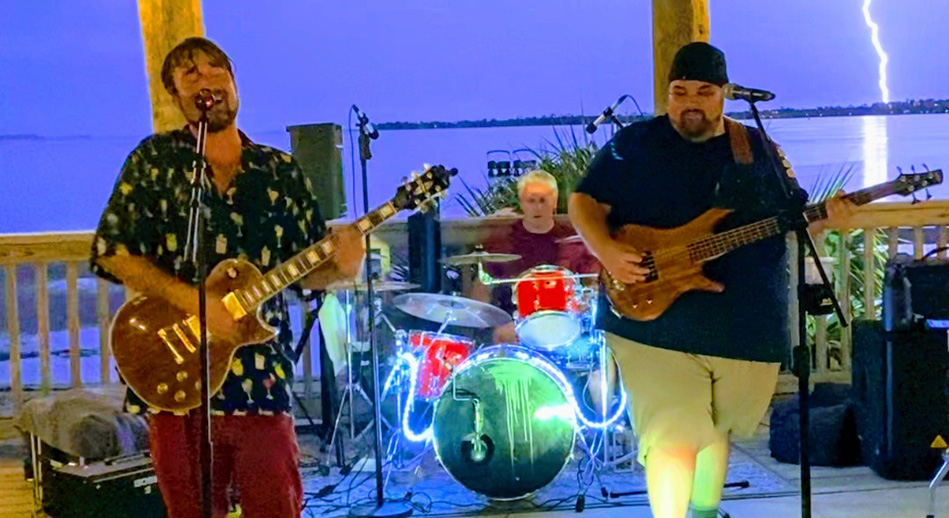 Taproom
Order your favorite craft brew and jam to tunes from Tyler James and others at this beloved St. Andrews spot.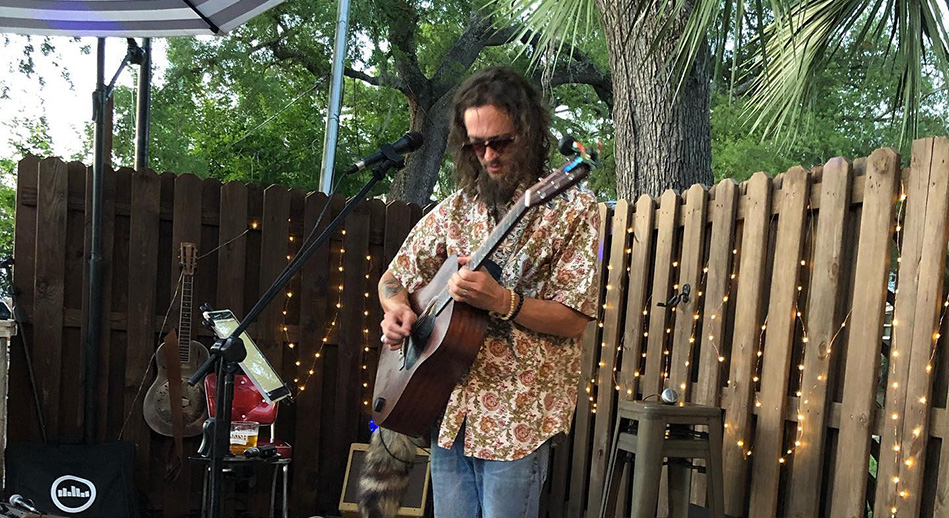 It is no secret that seafood is celebrated here – our oysters are top notch – but our culinary scene offers something for everyone. Panama City foodies Jacqueline Bostick and José Nodal share their can't-miss dining experiences.
Bayou Joe's
Walk up, park your car, or pull up your boat, and enjoy American classic faves and coastal favorites like shrimp po' boys and seared tuna tacos at this restaurant on historic Massalina Bayou.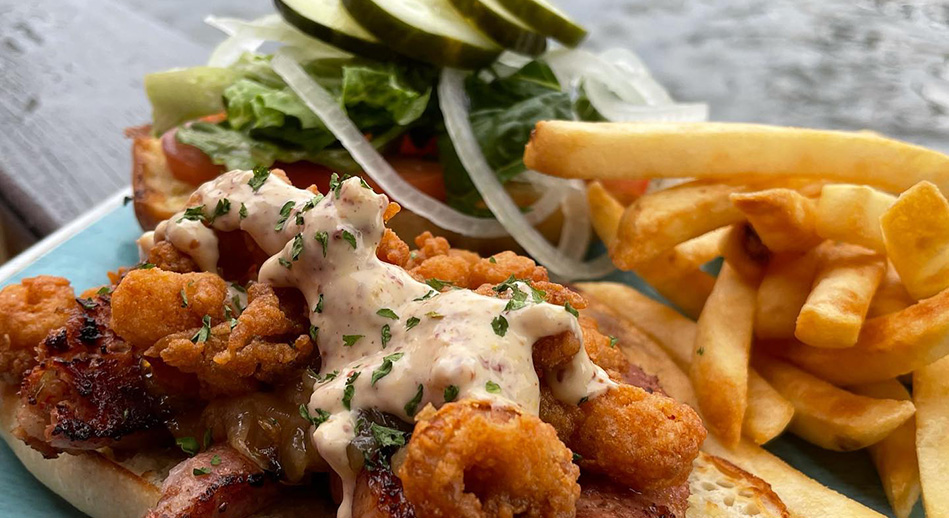 Burgunbarrel
Small plates, charcuterie boards, and a wall of wine: Burgunbarrel is the ultimate lounge in Panama City. The ambiance adds to the unique, laidback vibe. Great for date nights, small group meetups, and alone time.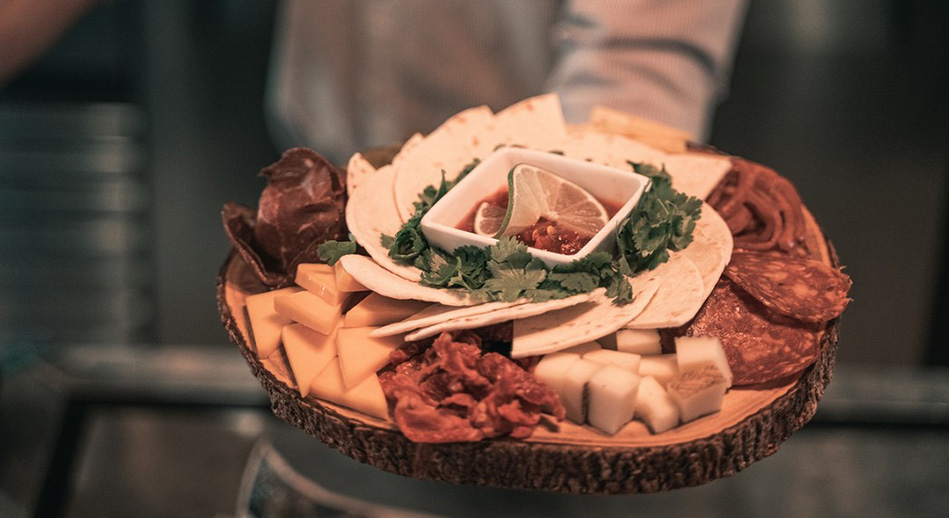 Fin's
The best sushi rolls; try the Gulf Coast roll and Panama City roll. Hibachi-style dinners, a range of noodle options, and Japanese sake and beer are also available.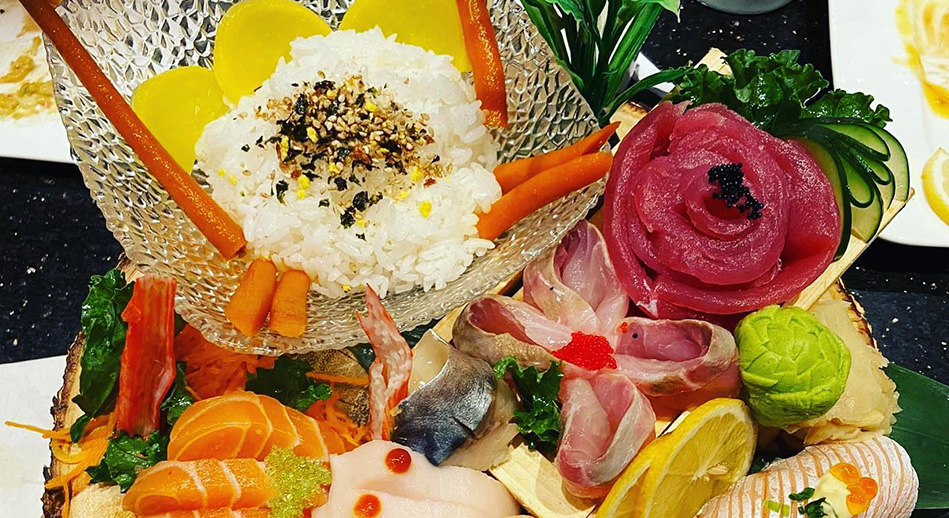 Havana1980
Featuring authentic Cuban food, Havana1980 offers the ever-popular classic Cuban sandwich, as well as other delights from abuela's kitchen. It's also the only place in Panama City that you can order Cuba's national dish, ropa vieja. (Disclosure: Havana1980 is owned and operated by the Nodals.)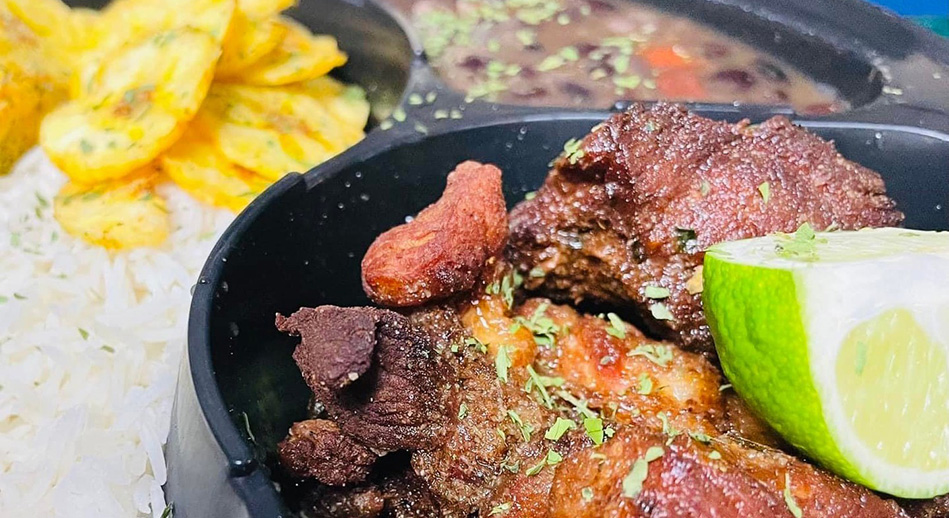 Holi
Discover the depth of flavor vegetarian dishes can bring here, though it's not a strictly vegetarian restaurant. Holi packs everything with Indian spices, and it's evident in the aromas that escape the door when you enter. Local favorites include butter chicken and tandoori chicken.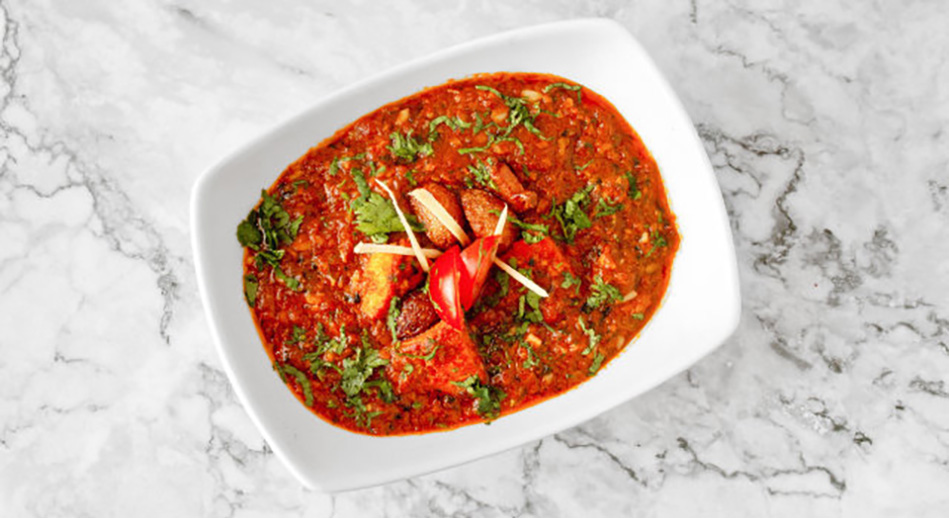 House of Henry
Rustic Irish fare on a contemporary scale, complete with housemade dishes like bangers and mash and the shepherd's pie, and rounded out with contemporary tales, like the Irish nachos. The range of beer is unlimited, and includes Irish faves in whiskeys and cocktails.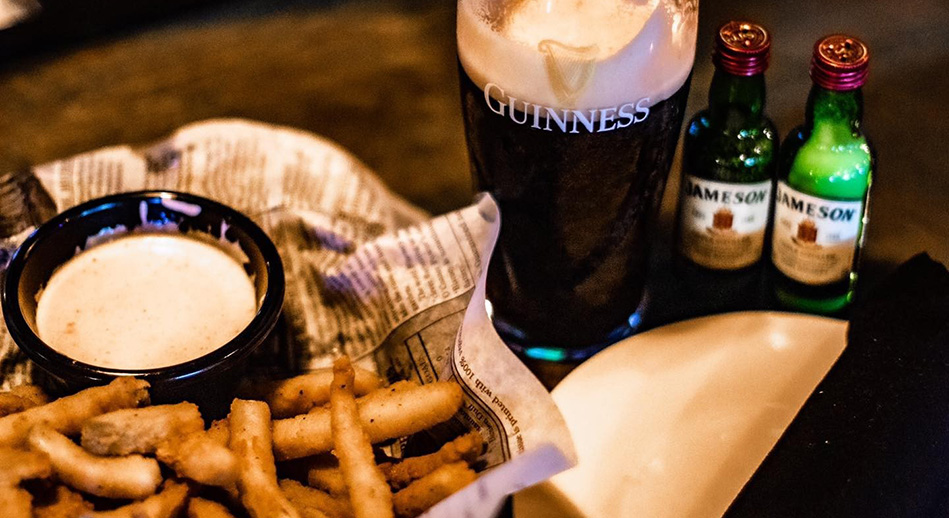 Hunt's Oyster Bar
The quintessential Panama City restaurant. Located just feet from St. Andrews Marina, Hunt's is known for the saltiest oysters in the Panhandle.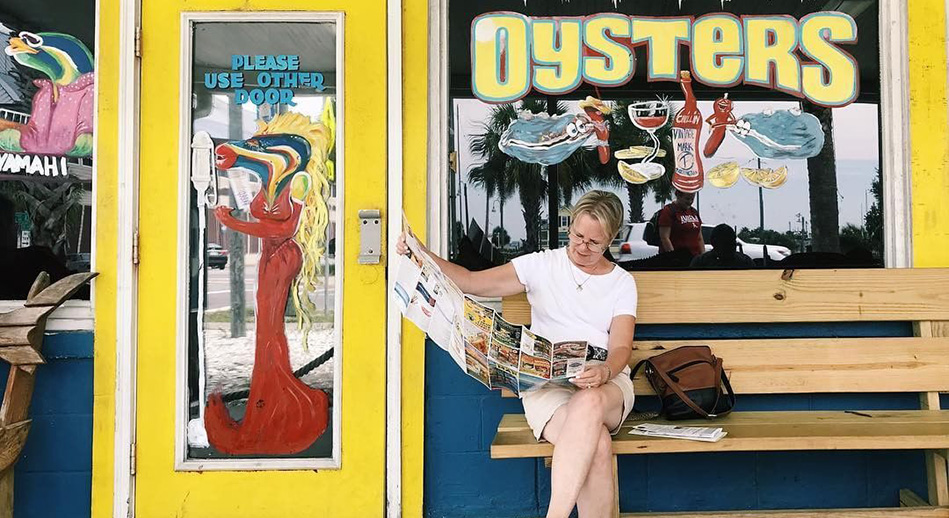 Jamaica Food Store and Café
Jerk chicken, oxtails, curry goat, curry chicken, rice, and peas – it's authentic Jamaican. Try the ginger beer to wash down the Caribbean flavors.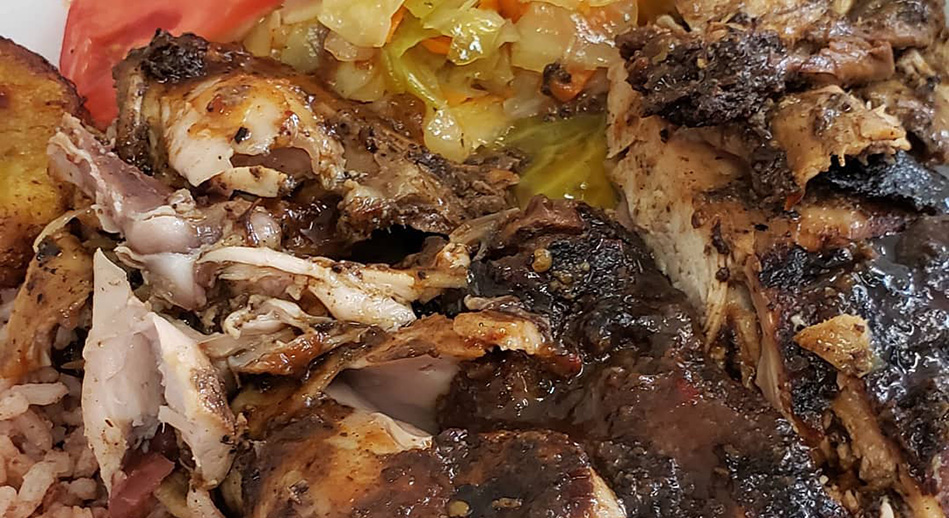 Maddie's La Casita
Handmade tortillas take tacos and tortas, and burritos and flautas to a new level here. Plus, it has Mexican breakfast! And if you overestimated your spice tolerance, Maddie's has hand-scooped ice cream to cool you down.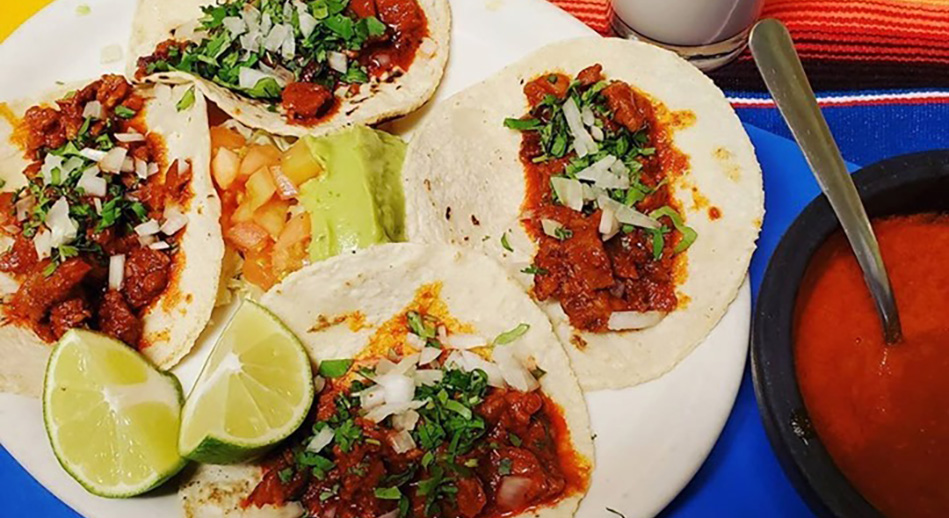 Slice House
Slice House is the well on its way to becoming the house of a thousand slices, offering endless combinations on large slices made of house-made dough. Toppings are notably fresh. And while slices are the thing, pies are available.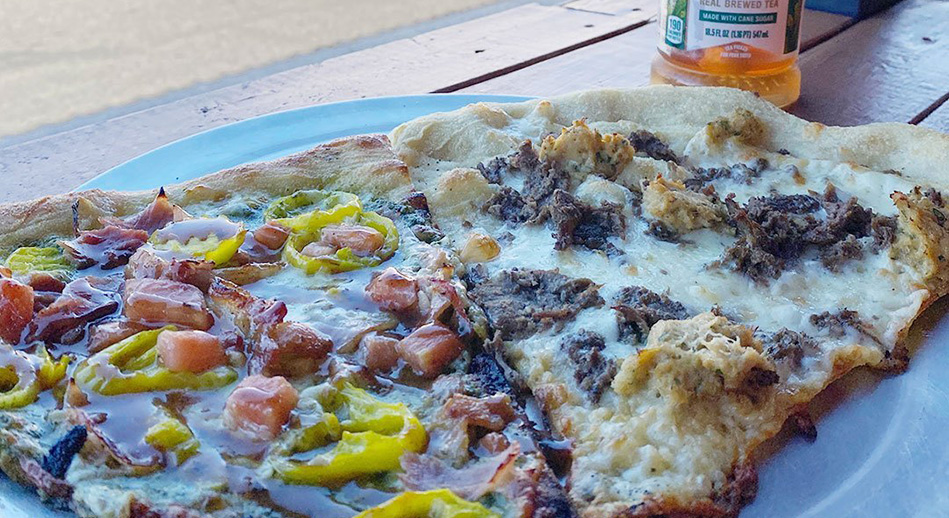 Panama City offers an assortment of locally-owned boutiques and stores where you can uncover one-of-a-kind treasures, fashion, keepsakes, and more. Panama City resident Cara Baker shares her favorite places to shop in Historic Downtown, rounded out with additional recommendations around the city.
Farmers Markets
At the Farmers Market in Historic Downtown Panama City and The Market at St. Andrews, you'll find delicious treats, fresh produce, all kinds of art, live music – even pet adoptions!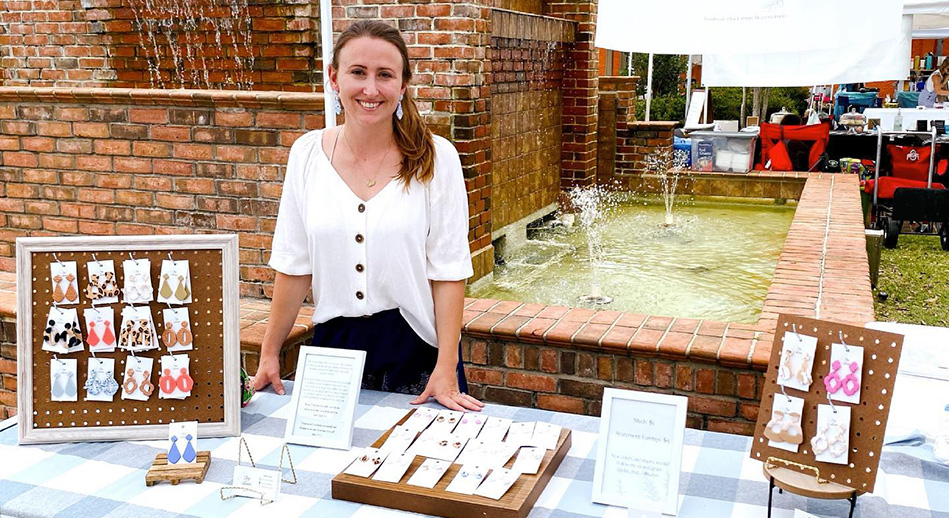 Little Indigo Spa
Soothing from the moment you step inside, this St. Andrews spot offers skincare with organic, natural and sustainably sourced ingredients. Work with their team to customize your own essential oil blend, herbal teas, and more.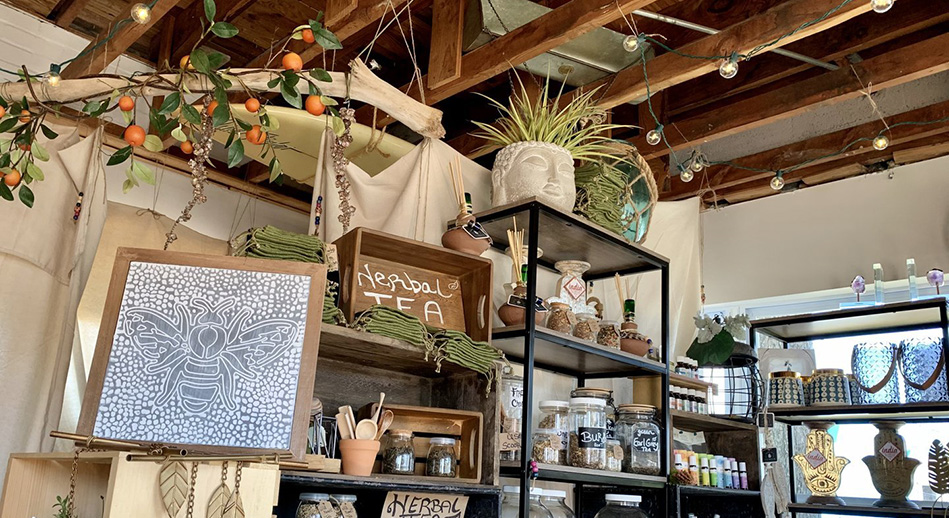 Little Village
A little pocket of zen in Historic St. Andrews, Little Village prides itself on selling fair trade goods – so you can feel good about shopping. Win-win.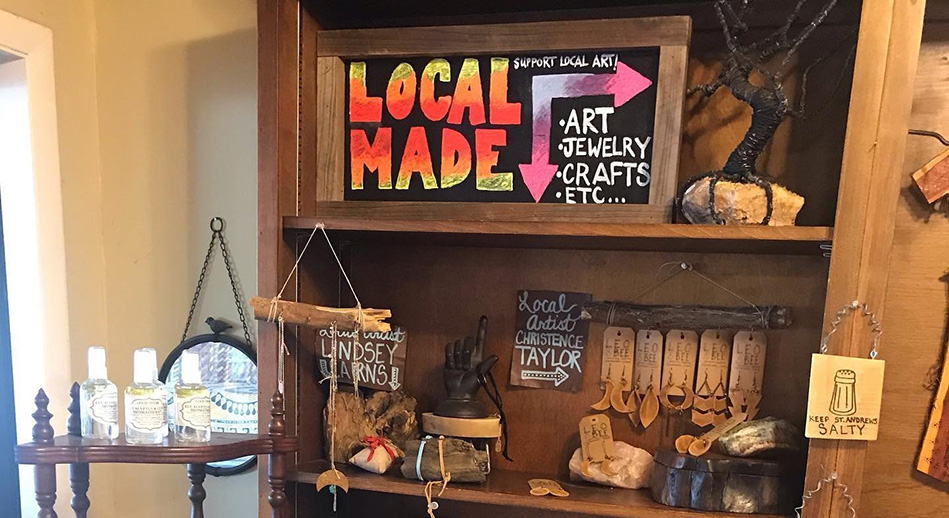 Main Street Antiques
You never know what you'll find at Main Street Antiques, from classically-made furniture to vintage clothing and nostalgic toys.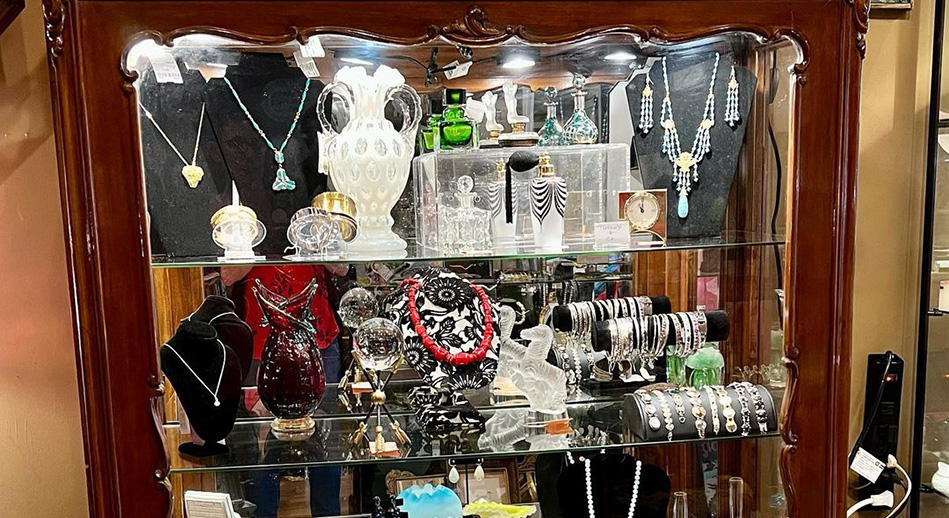 Mother's Wine Market
Mother's Wine Market has a full stock of high-quality wines from around the world and a knowledgeable staff that will guide you to the perfect wine for your occasion. Stop in for a glass and a relaxing atmosphere, take a bottle home, or both!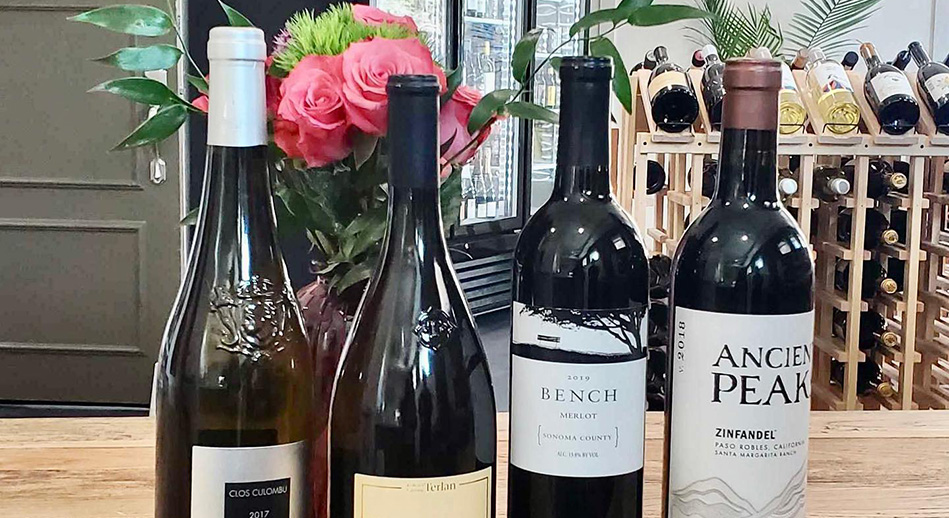 Out of the Box Gifts
From TikTok-approved flowy tops to dresses to jewelry, this boutique has the chicest looks.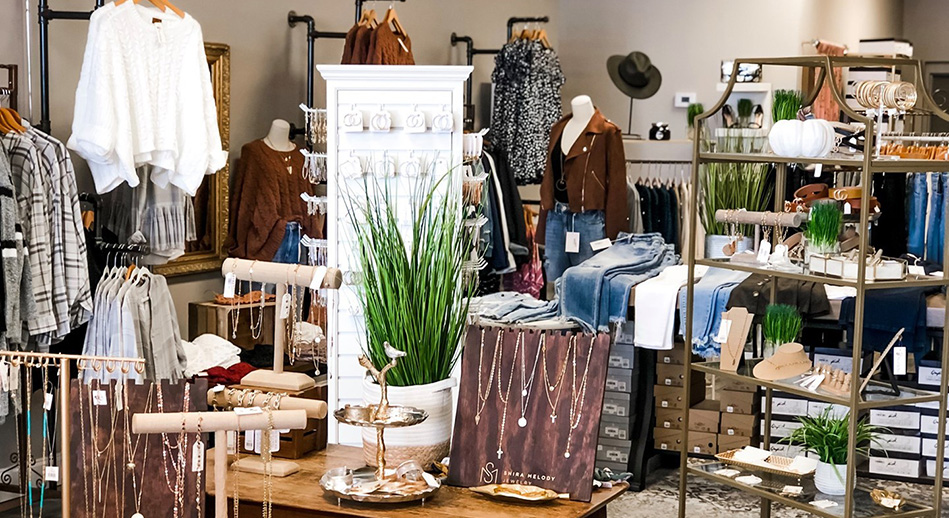 Relief Skate Supply
Owned and operated by local skateboarders, Relief has everything you need for skating. Check out their sneaker selection, too.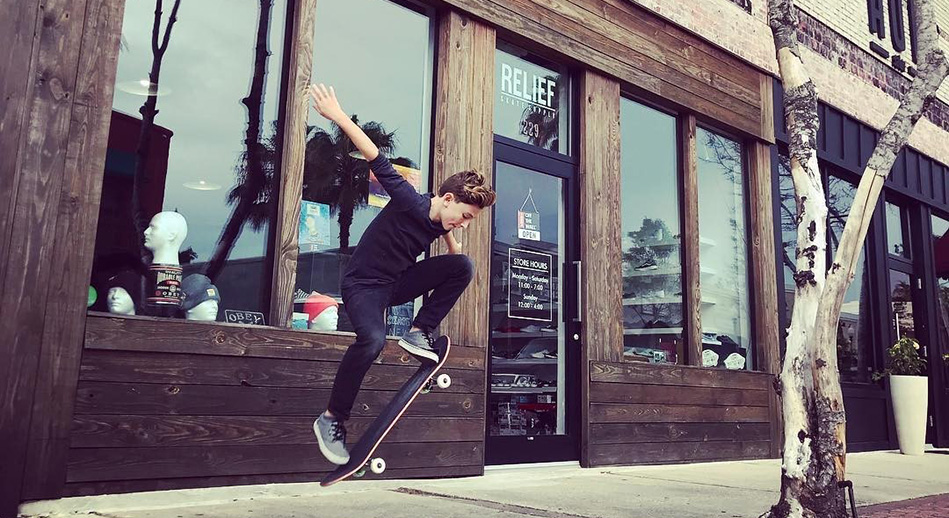 The Little Mustard Seed
Wander into The Little Mustard Seed, which has the feel of an old-time general store. Inside, you'll find kind people, beautiful home decor, vintage furniture, sweet desserts, and more!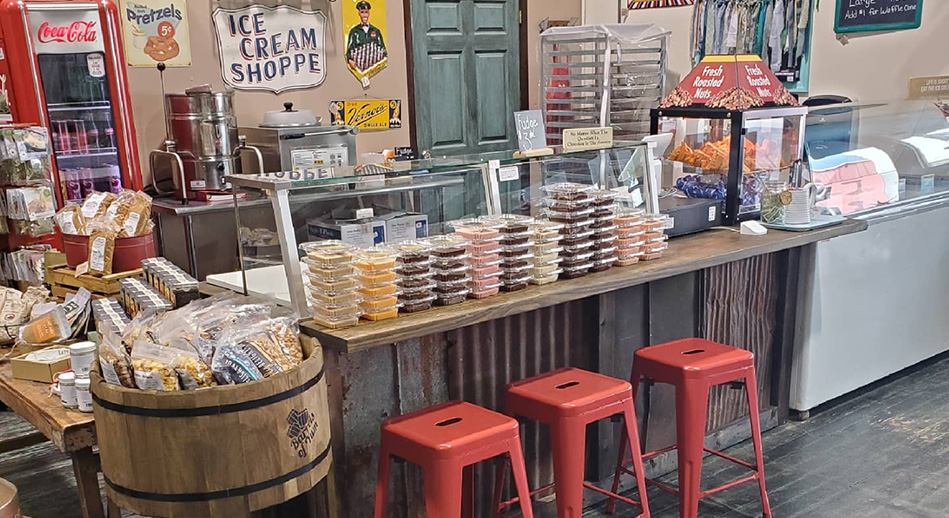 The Trendy Side
For some serious retail therapy, head to this spot for selfie-worthy clothes, jewelry, and other accessories.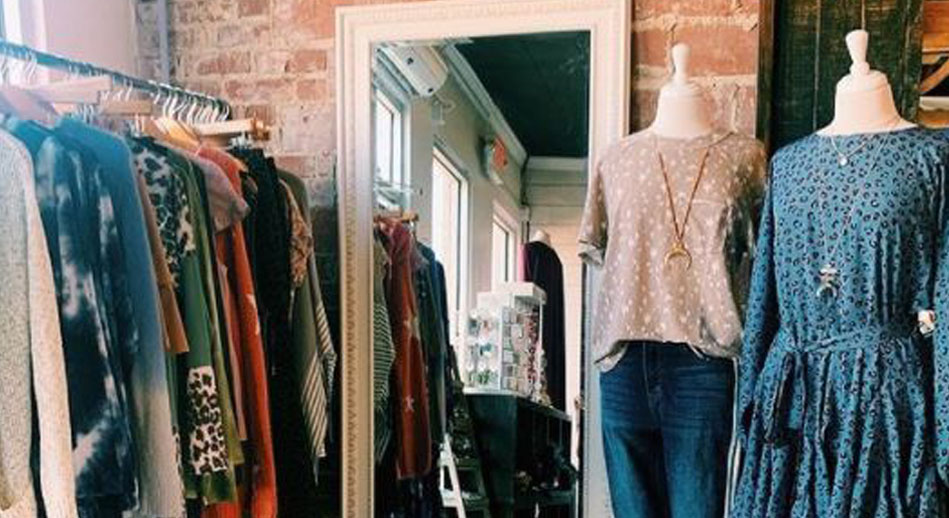 Trigo
This San Francisco-style deli offers delicious sandwiches, fresh soups and mouth-watering desserts. It's the perfect lunch break during a shopping excursion in Historic Downtown.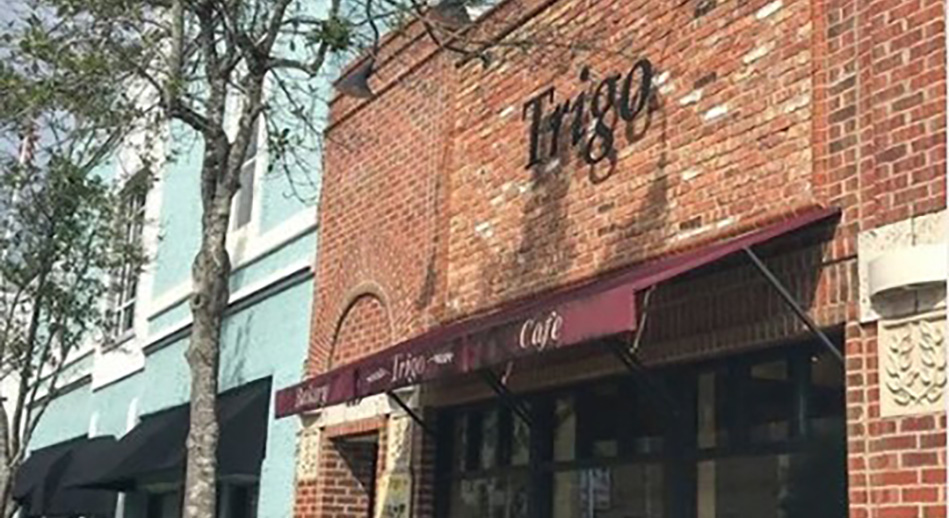 Our residents know Panama City boasts a vibrant art scene. From performing arts to visual arts and everything in between, our arts community is thriving. Local artist Christence Taylor shares her favorite ways to experience arts and culture here in Panama City.
Baywitch
Jewelry making is an art in itself, and Panama City's most magical store offers unique earrings, bracelets and more – many of them locally made by companies like JRL Jewelry. Other finds include artwork by Tesa Burch.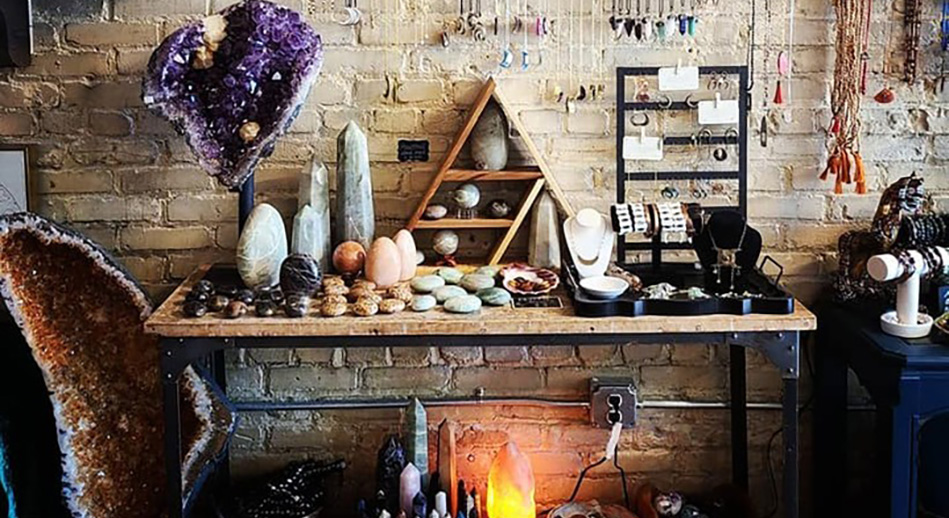 FLLUXE Arts Festival
A new tradition in Panama City, the FLLUXE Arts Festival brings the city's streets to life with vibrant chalk creations, live music, and more.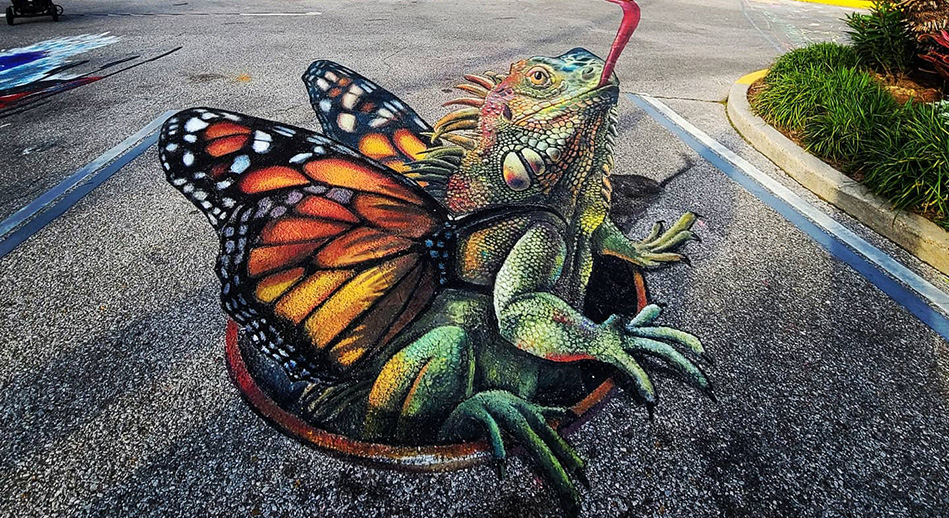 Floriopolis
The artistic heart and soul of the Historic St. Andrews neighborhood, Floriopolis is a place for artists to create. The co-op brings art into the community through volunteer activities, exhibitions and special events.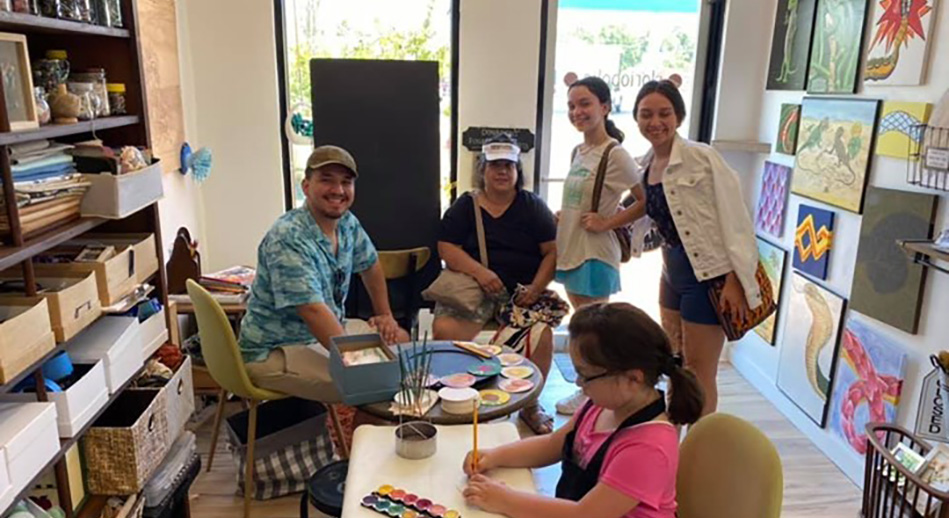 Native Spirit Museum and Gallery
Immerse yourself in Native American culture at this unique space in Historic St. Andrews. Native Spirit features authentic Native American décor and artifacts from Northwest Florida and beyond.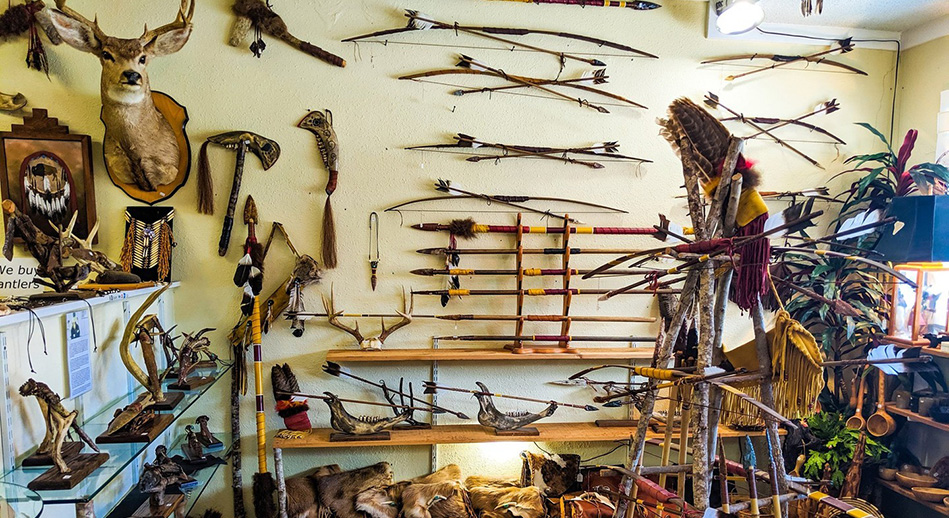 Panama City Center for the Arts
You can't miss the show-stopping kaleidoscope of butterflies on the outside of the building, but the artistic action is inside. Exhibitions change monthly and are open to the public, or unleash your inner artist and take one of their affordable drawing, painting, or pottery classes.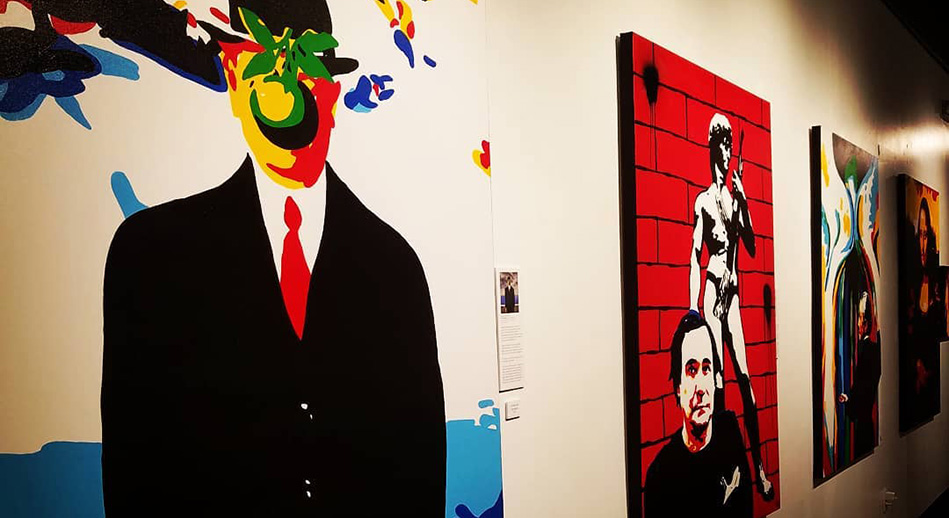 Panama City Hot Glass Studio
For a hands-on art experience, gather your friends and take a private glass-blowing session at Panama City Hot Glass Studio. It's tons of fun, and you'll appreciate your new piece of artwork forever.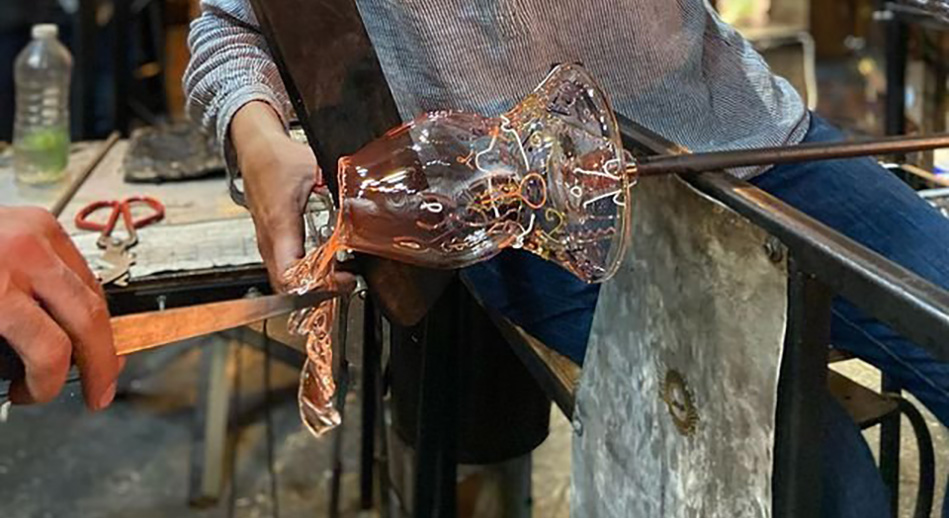 Panama City Mural Trail
The next time you're walking in one of our historic neighborhoods, take a moment to take in murals meticulously painted by local artists like Christence Taylor and Heather Clements and nationally-known artists like George F. Baker and Morgan Summers.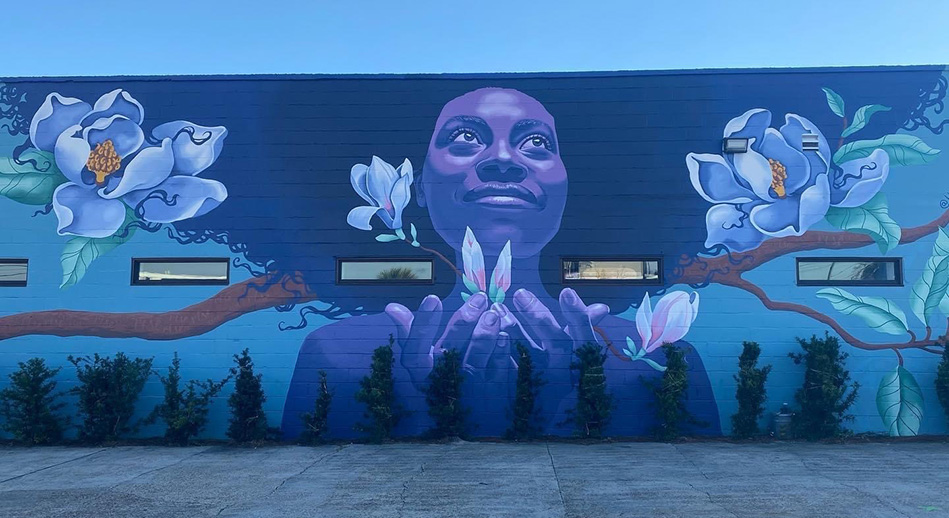 Panama City Symphony Orchestra
Panama City Symphony Orchestra is a cultural beacon for the city… and you don't have to be a classical music aficionado to appreciate it. Renowned conductor Dr. David Ott makes an evening at the symphony accessible to all, whether it's Beethoven or Tchaikovsky.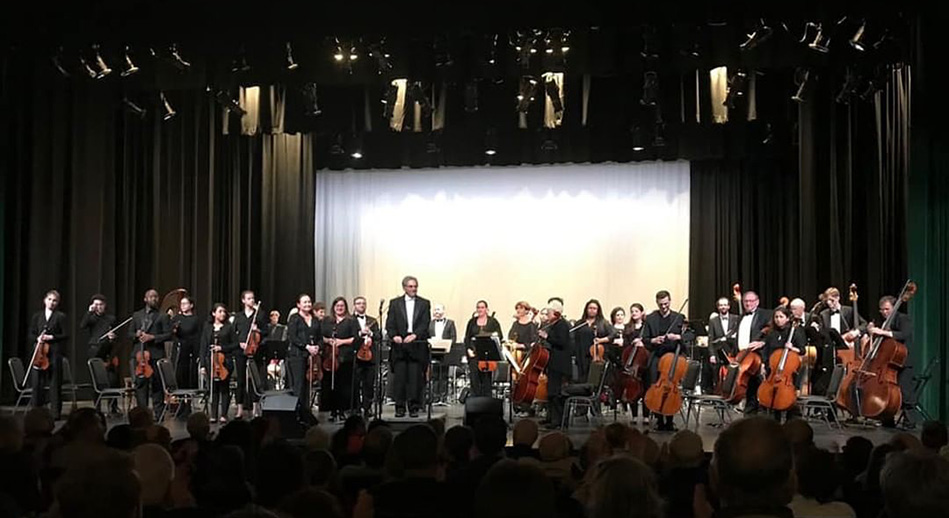 Public Eye SOAR
Every November, Panama City lights up for the Public Eye SOAR Festival. This free, family-friendly event boasts local and international projection art, live performances, short films, animation, and more.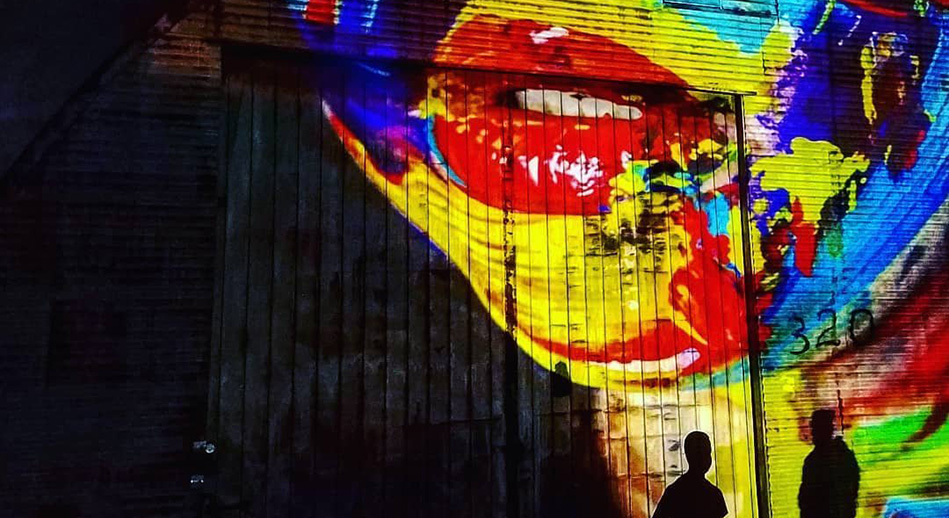 The Light Room
Part gallery, part studio, The Light Room offers a place for photographers at all levels (including beginners!) to explore the craft.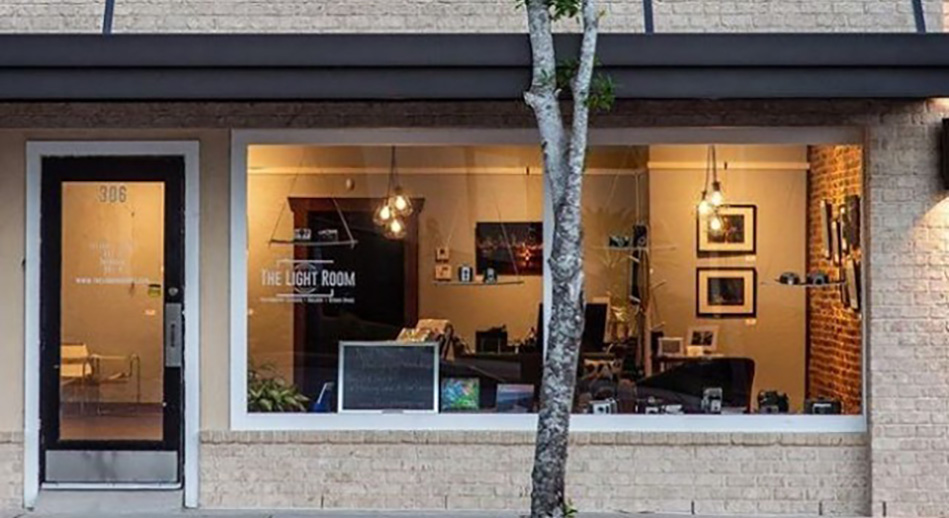 Explore all the wonders on the water in Panama City with Captain Daniel Snapp, who shares the countless ways to enjoy the Bay. Find area charters and boat rentals.
Beach Day at Shell Island
Boat over to Shell Island, and take your pick between observing wildlife while walking on the Bay side or strolling miles of sugar-white sand overlooking the beautiful emerald-green waters of the Gulf of Mexico.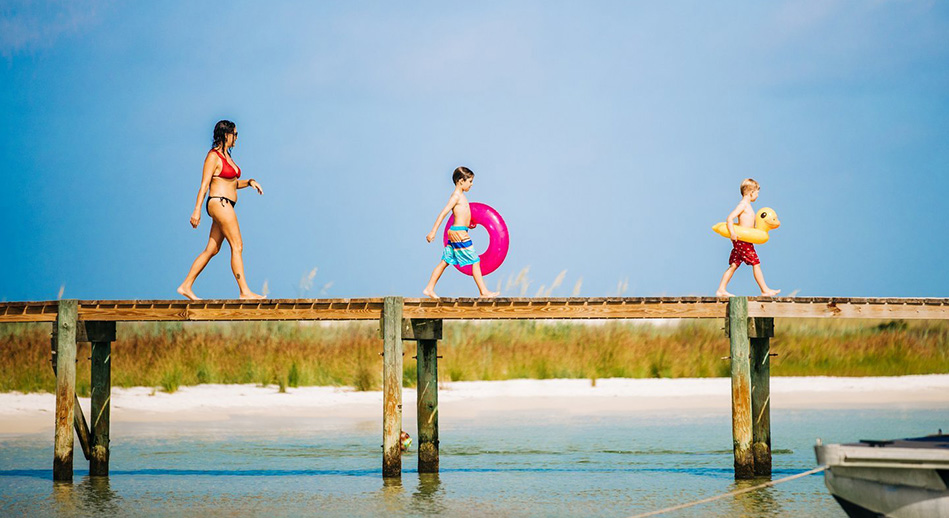 Dining on the Water
Opportunities for a great meal while overlooking the water are plentiful in Panama City. Choose from a variety of restaurants, like Uncle Ernie's Bayfront Grill, or food trucks parked near the water, like at Papa Joe's Bayside.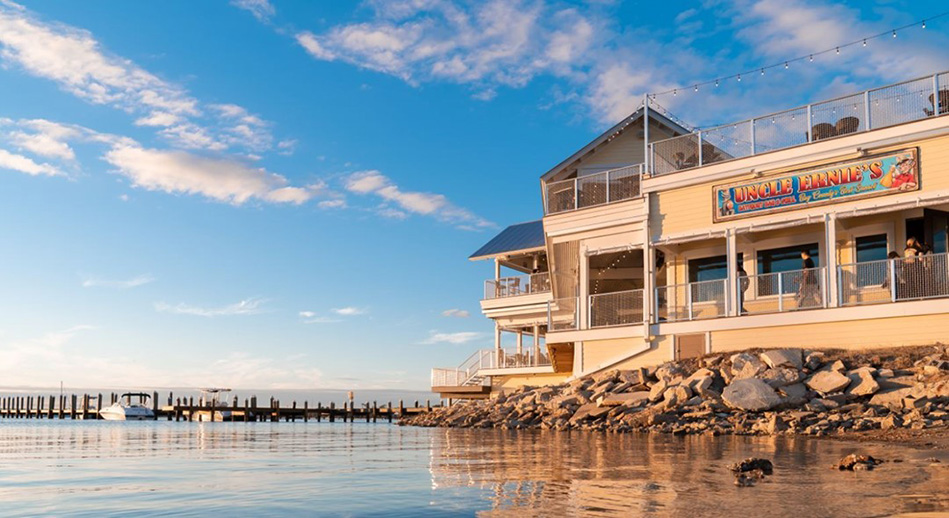 Dolphin Spotting
Playful bottlenose dolphins abound in our local waterways, and they're a blast to observe in their natural habitat. Spot them playing, feeding on schools of fish, riding boat wakes, and putting their marine acrobatics on display!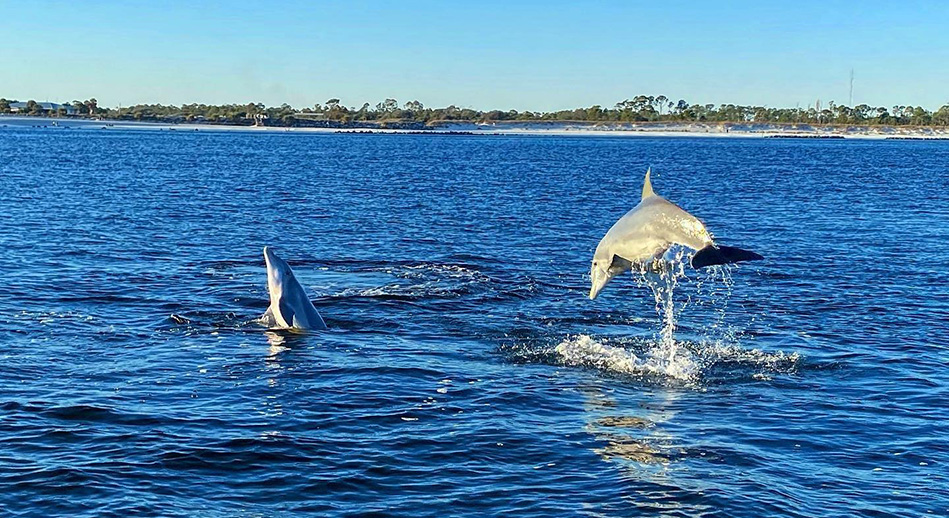 Inshore Fishing
Panama City's many bays and backwaters offer experienced and novice anglers alike a chance to catch a variety of fish. Plus, you'll see an array of marine life and plenty of birds hunting in our calm, clear waters.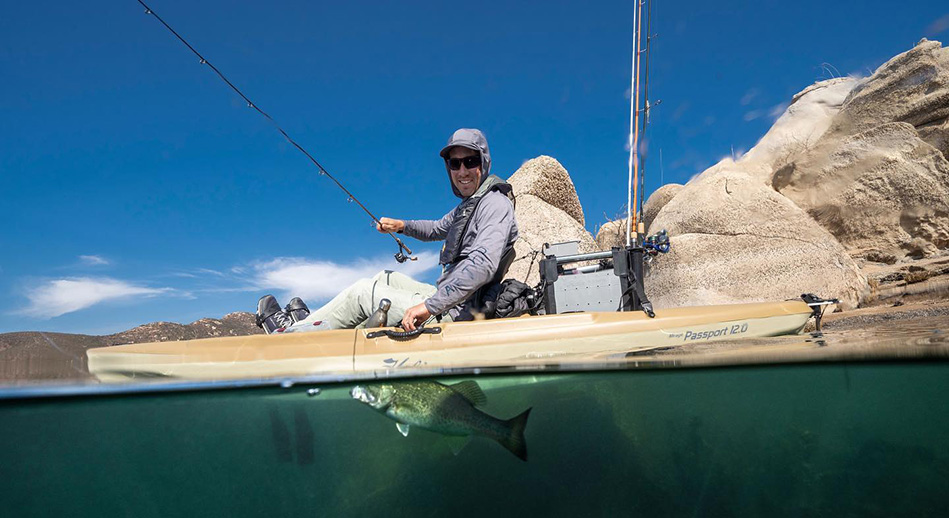 Kayaking
The ultimate way to slow down and enjoy the water! Part of the Emerald Coast Region of the Florida Paddling Trails Association, Panama City is nestled between the popular Econfina and Holmes Creek paddling trails and the Florida Circumnavigational Saltwater Paddling Trail.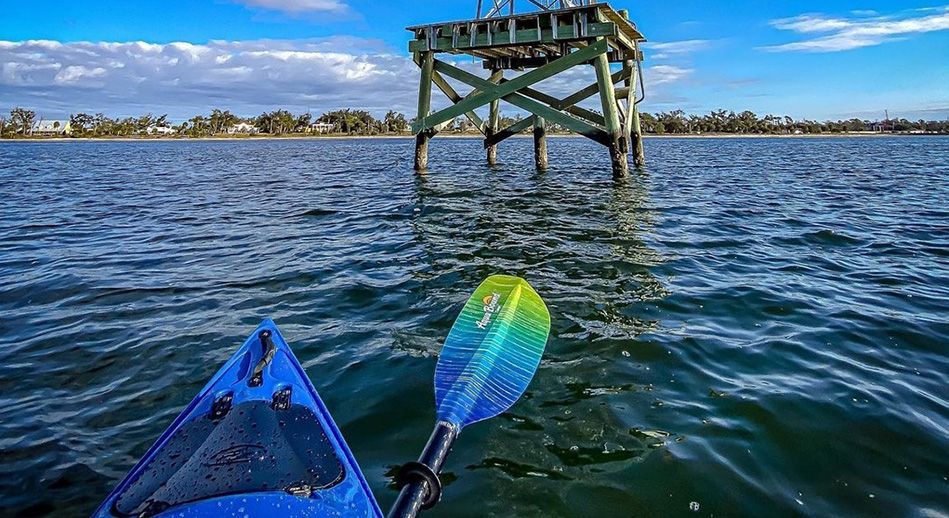 Offshore Fishing
For a different fishing experience, try bottom fishing or trolling. The nearby Gulf waters offer natural live bottom and artificial reefs that hold many different species of fish, offering fantastic fishing all year long.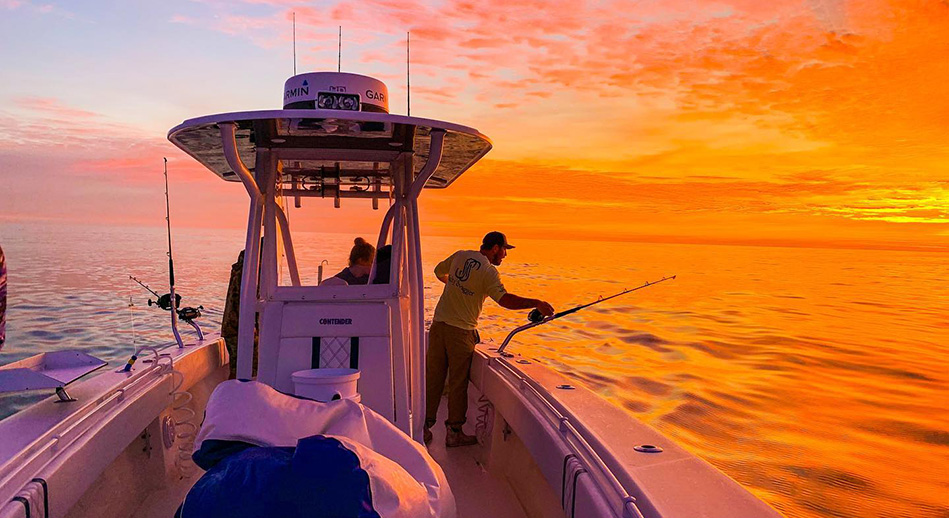 Pontoon Rentals
Stable and family friendly, pontoons can easily accommodate the entire family or a group of friends that want to enjoy a day on the water.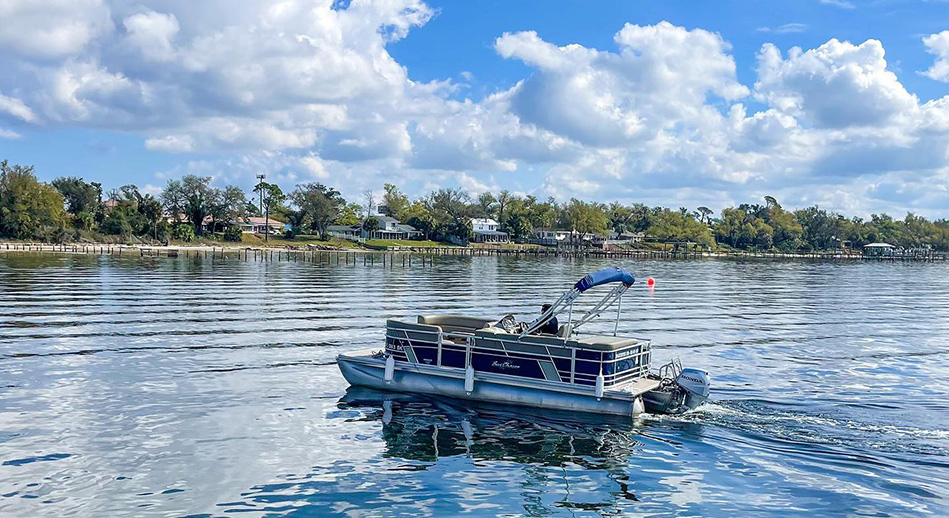 Sailing Charters
St. Andrews Bay is beloved by boaters worldwide for its ideal sailing conditions. Steady afternoon winds provide outstanding sailing experiences taking in our shorelines or cruising along Shell Island.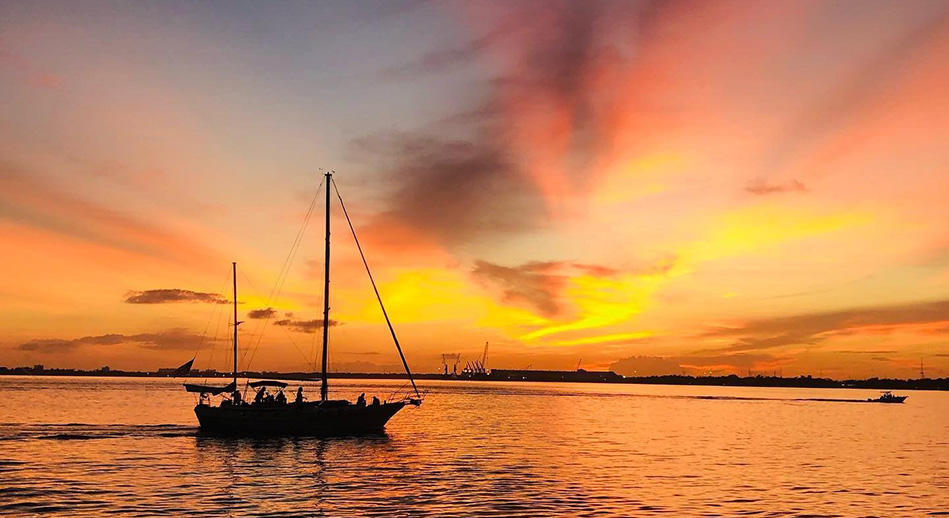 Stand-Up Paddleboarding
The calm waters on St. Andrews Bay are ideal for paddleboarding. It's a new vantage point to enjoy the water – and it's a great workout, too.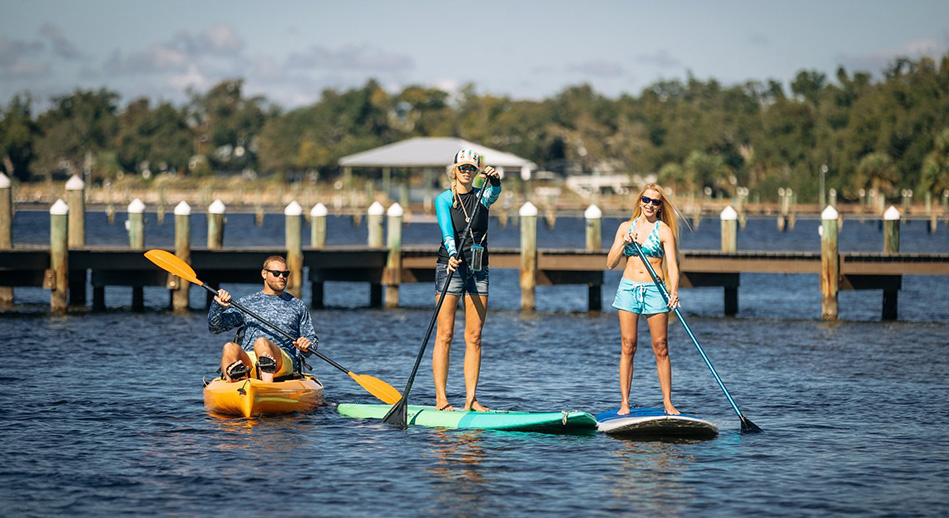 Sunset Gazing
Pick your favorite bayfront restaurant or just grab a bench swing at one of our parks on Beach Drive and watch the sun go down for the day.