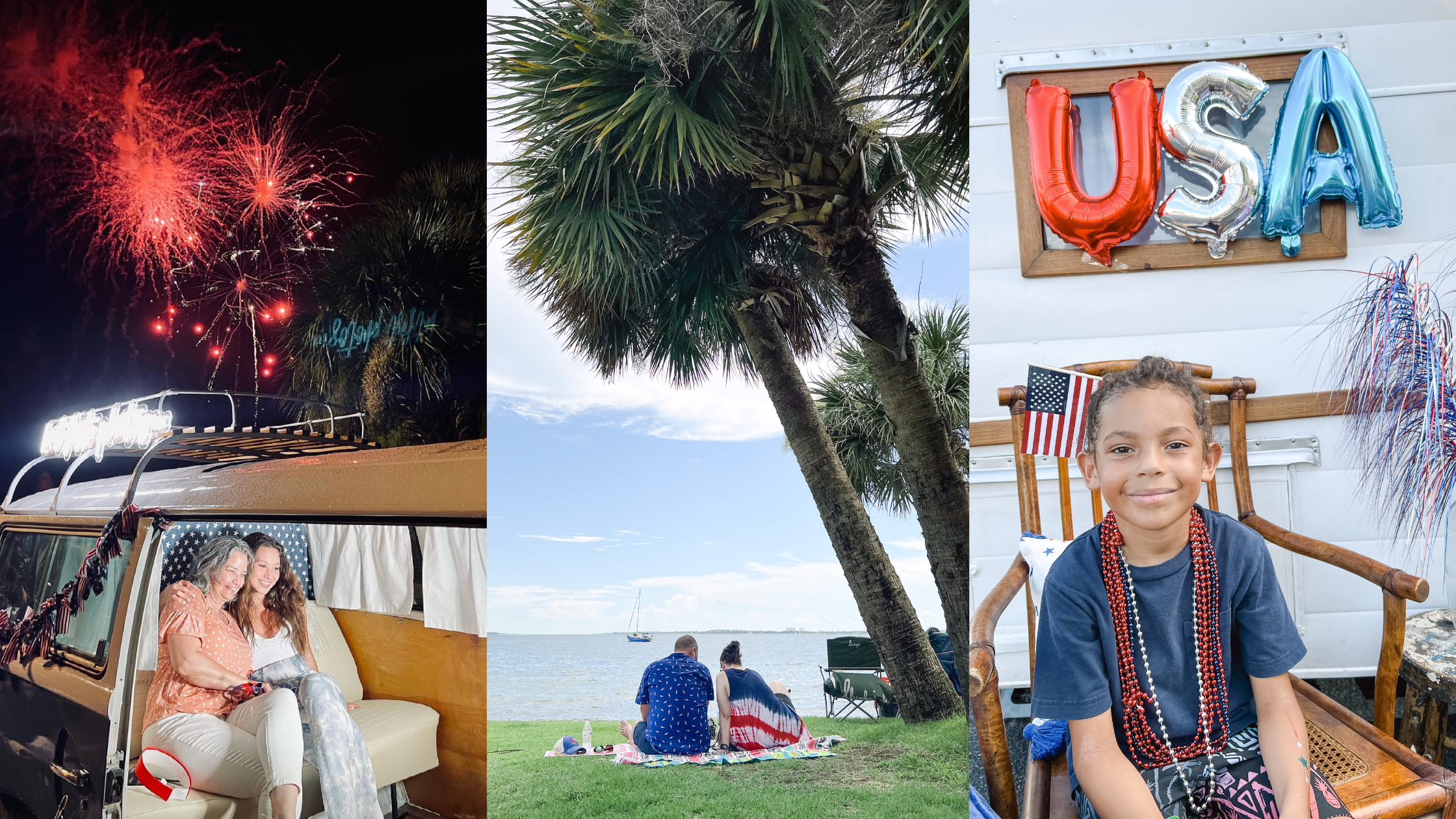 Salute to Freedom: Celebrate 4th of July in Panama City, Florida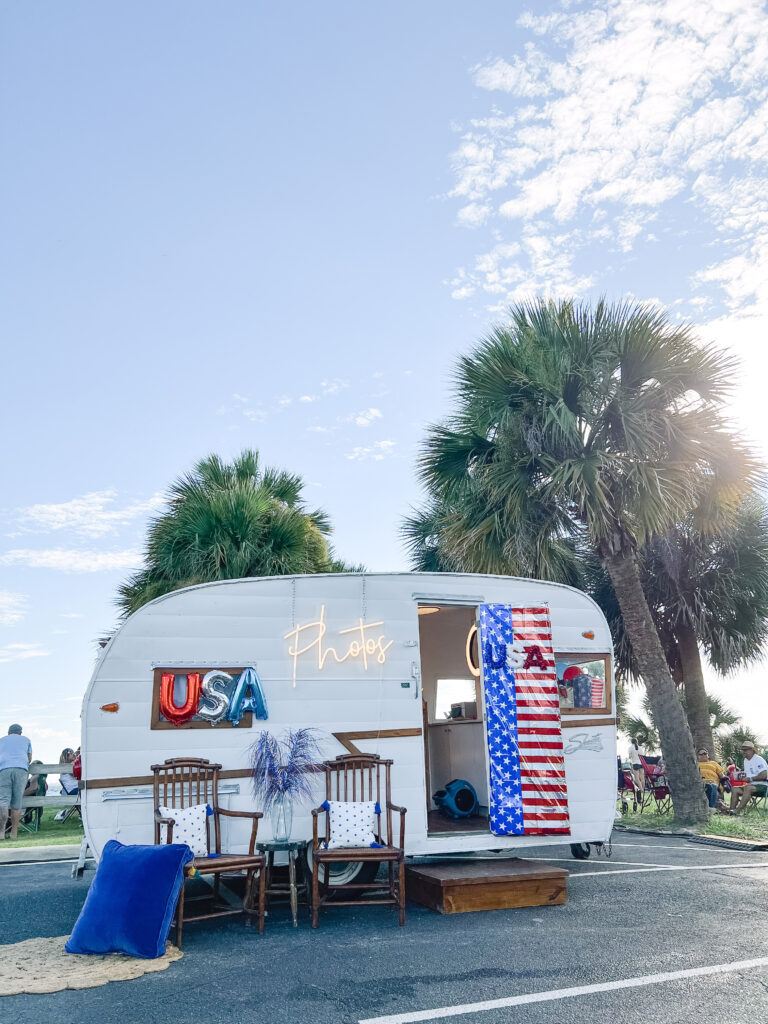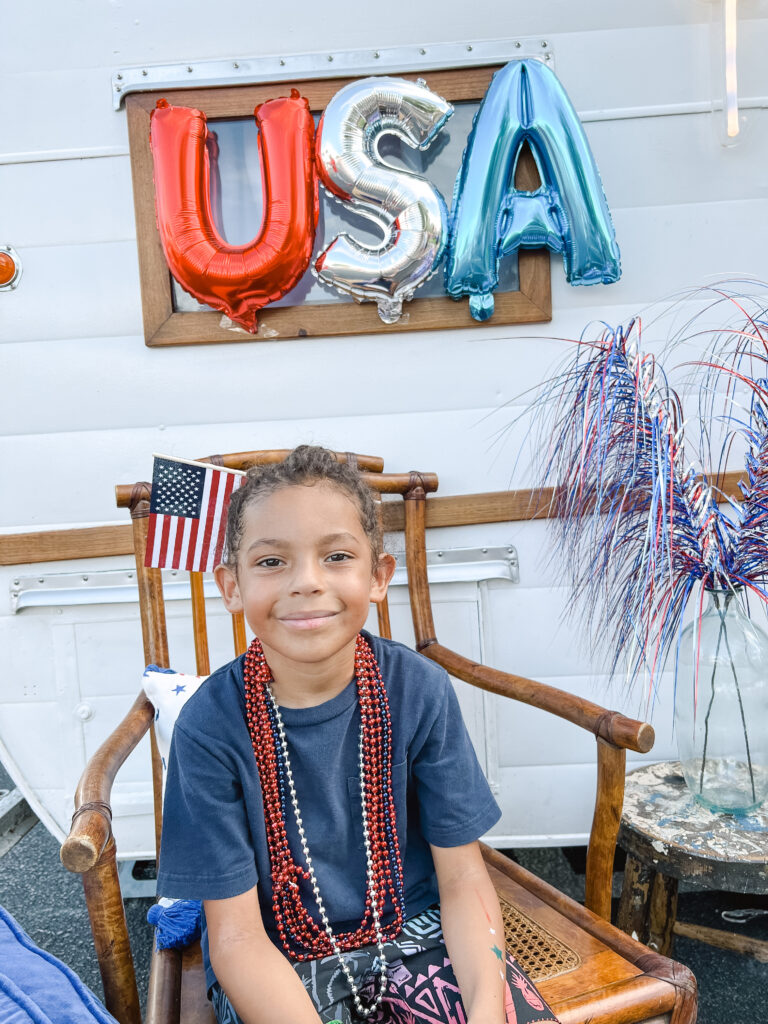 Celebrate 4th of July in Panama City, Florida!
Looking for the perfect way to celebrate Independence Day? Look no further than the Salute to Freedom 4th of July Celebration in Downtown Panama City, Florida! This all-day festival is perfect for families, friends, and anyone looking to enjoy a fun-filled day. From live music and delicious food to kid-friendly activities and vendors, there's something for everyone. After the sun sets, make sure to stay and see the spectacular fireworks over the bay. For an even more special experience, we offer VIP tickets that include access to the Destination Panama City Visitors Center with air conditioned rooms, private restrooms, and a second floor viewing deck to watch the live music and fireworks. Let's celebrate freedom together and make unforgettable memories this 4th of July in Panama City!
VIP Experience
To take your Salute to Freedom experience to the next level, we offer VIP tickets so you can enjoy 4th of July in Panama City with access to air-conditioned building, private restrooms, complementary hors d'oeuvres and a cash bar. You'll have the best seat in the house on the Destination Panama City second level deck with panoramic views of the mesmerizing fireworks display lighting up the night sky in a symphony of colors. There are a limited number of VIP tickets available, click below to get yours!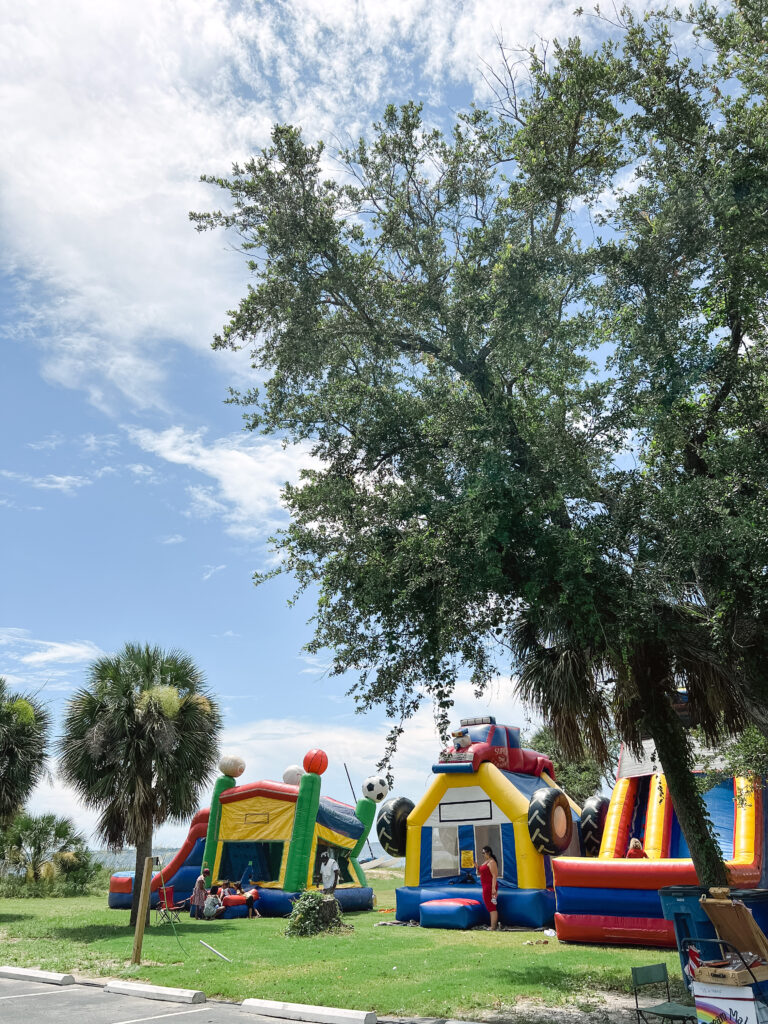 Face Painting, Bubbles, Sand Sculptures and more!
The kid-zone at the 4th of July Celebration in Panama City promises an unforgettable experience for the whole family. From the bounce houses and inflatable obstacle courses offering endless jumps and laughs, to the face painters who transform little faces into colorful works of art, there's no shortage of fun and creativity. But the fun doesn't stop there. The bubble zone is a touch of magic, as kids chase and pop bubbles. A hula hoop entertainer adds an extra dose of excitement, dazzling the kids with impressive tricks and offering a selection of hula hoops for kids to practice their own skills. The photo booth captures precious memories, allowing families to commemorate this special day together. However, the true highlight lies in the interactive sand and play water area, where children can unleash their inner artists and learn from a professional sand sculpture artist how to create a sea turtle in the sand. As they mold and shape, their imagination takes flight, connecting them with nature in a unique and educational way. The Salute to Freedom kid-zone celebrating 4th of July in Panama City is a paradise for kids, ensuring that they have an unforgettable day filled with laughter, imagination, and endless fun.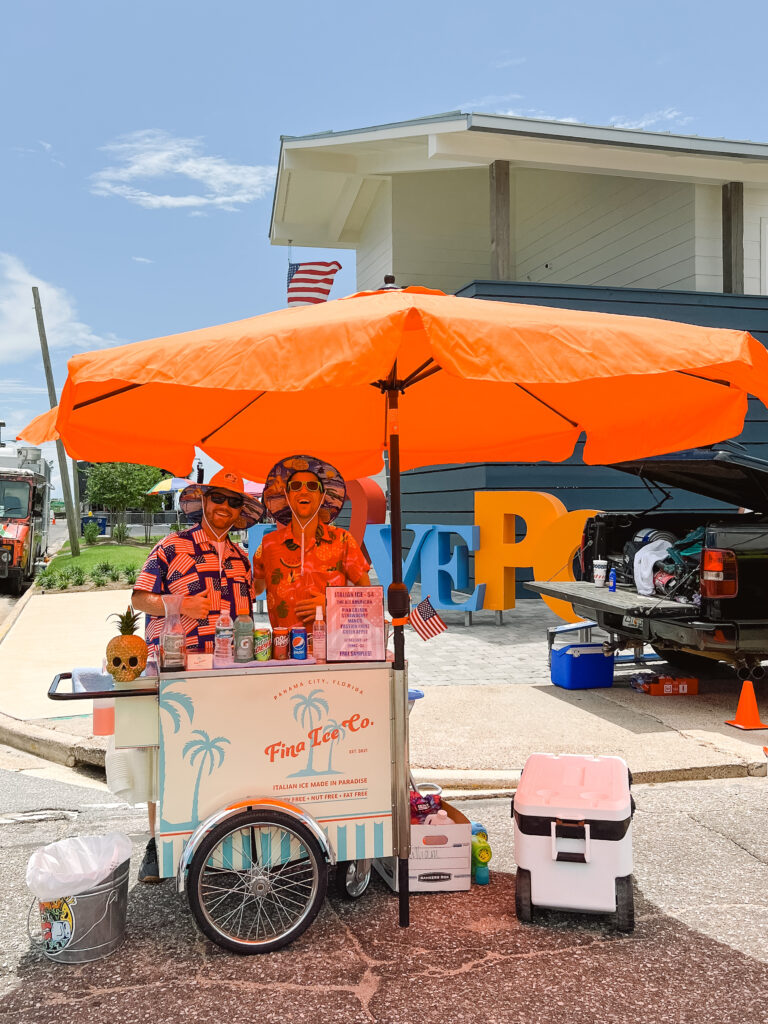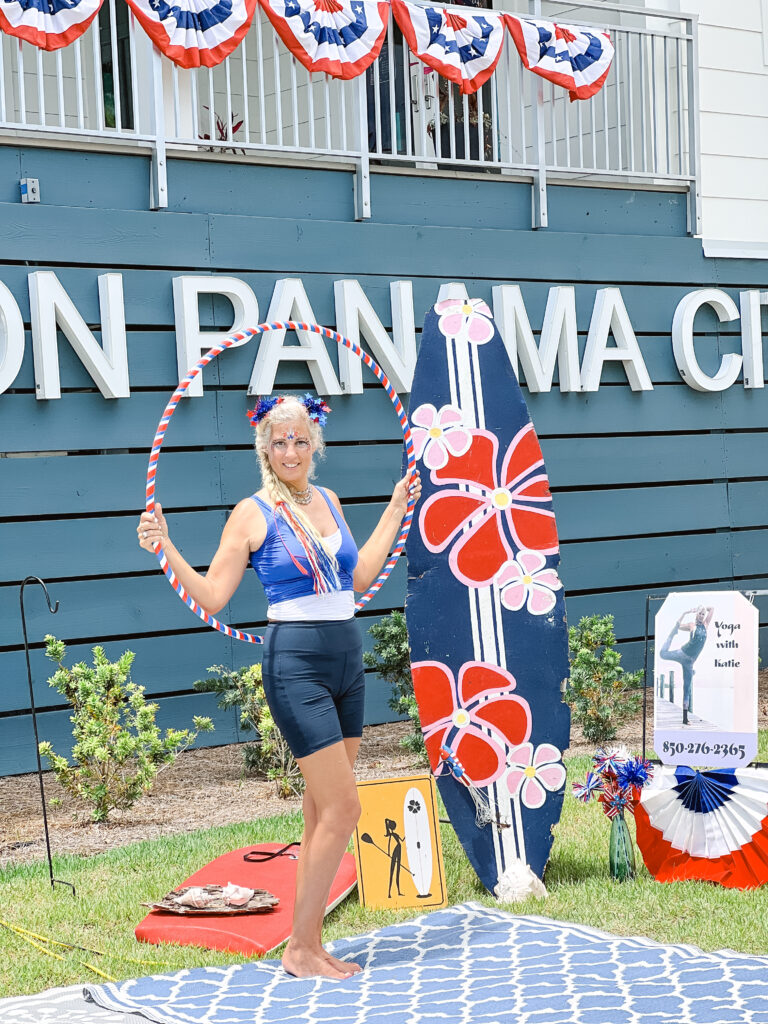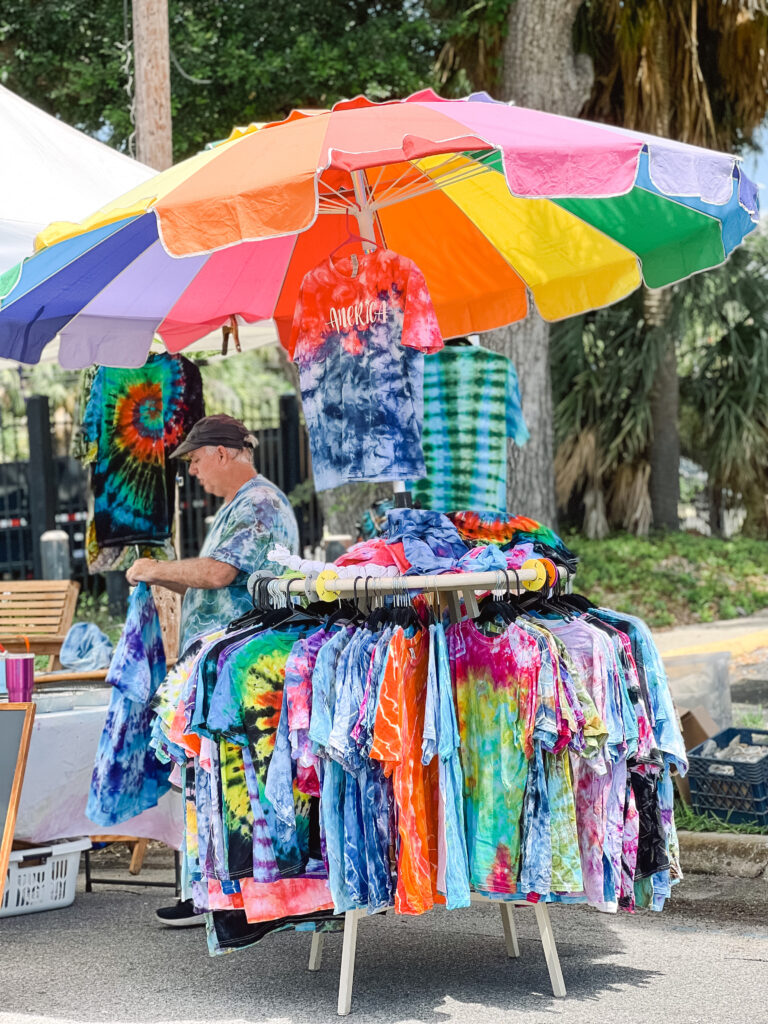 Music, Food, and Fun with Unique Vendors and Delicious Cuisine
With over 30 vendors, and live music performances by Last Left, Sons of Saints and the Disciples of Music, 4th of July in Panama City is sure to go off with a bang! From shopping to activities, and everything in between, there will be enough to fill the whole day. Get creative and tie-dye an all-American shirt with Color Me Happy Tie-Dye or learn to hula hoop with Yoga with Katie. There will be mouthwatering food options to satisfy every craving, from classic American favorites to international delights, as well as ice-cold treats to keep you refreshed, like Fina Ice Co., and more!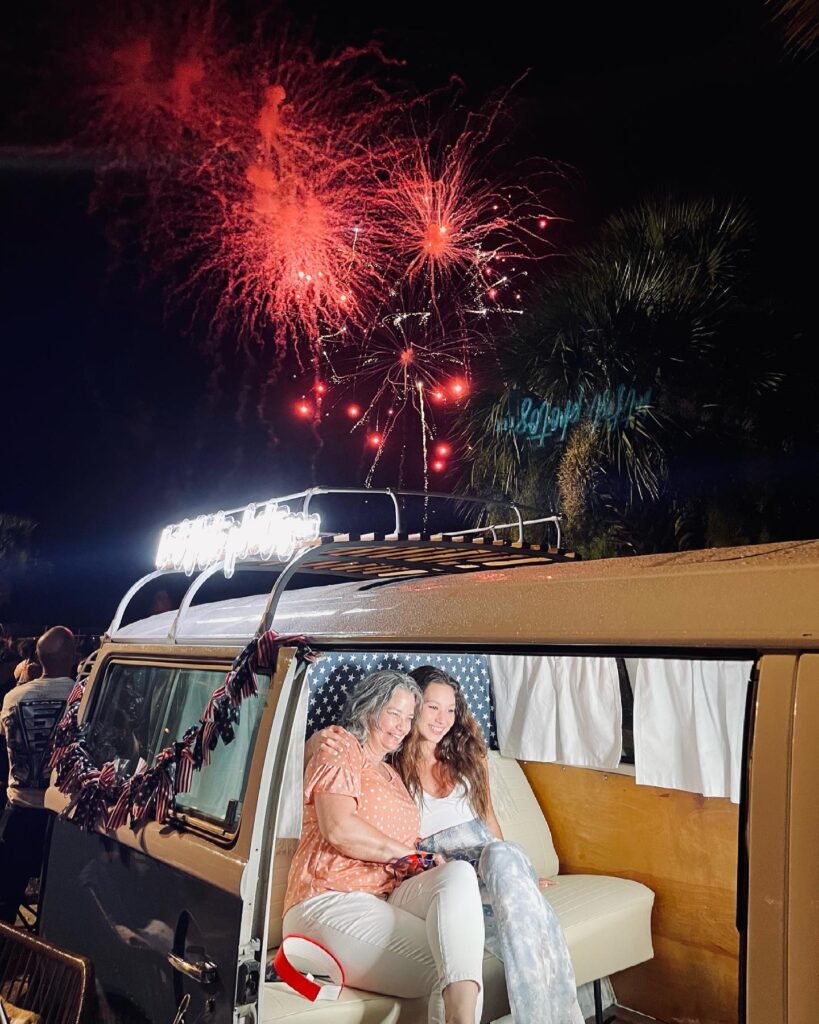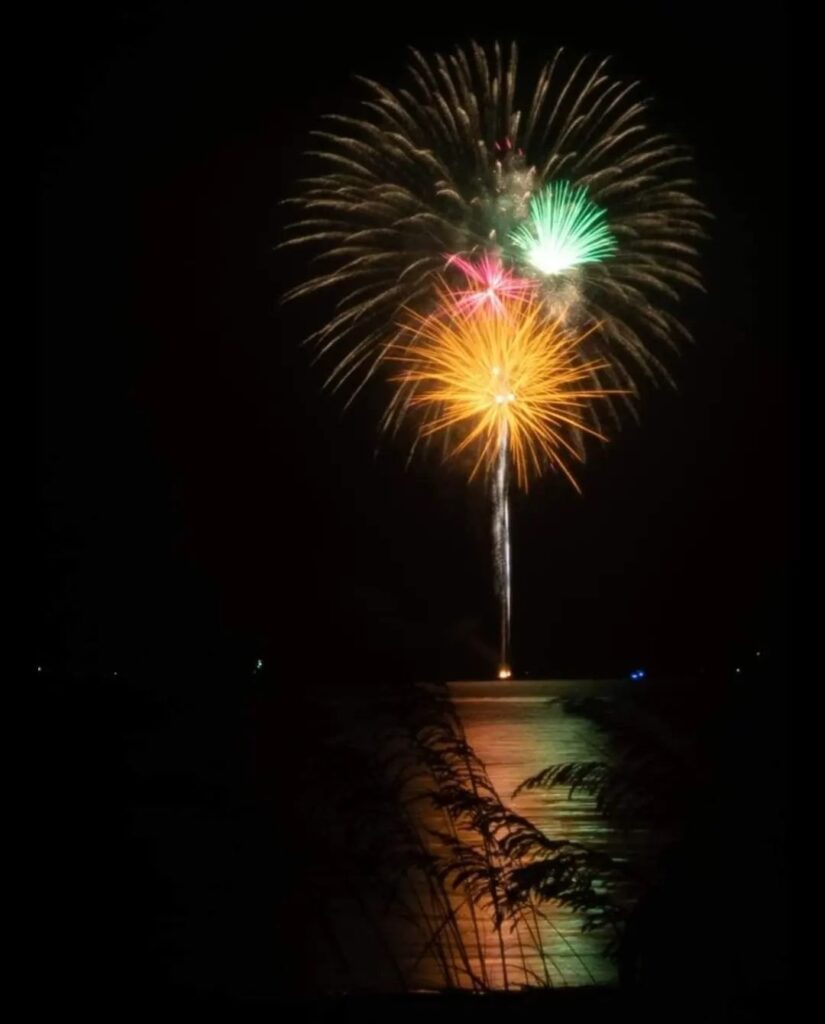 Fireworks Over the Bay
Watching the fireworks over the bay on 4th of July in Panama City is an unforgettable experience that fills the night sky with bursts of color and magic. Gather your friends and family and set up a cozy blanket along the bay to enjoy a Panama City Signature Sunset while you wait for the spectacle to begin. At precisely 9 pm, the sky comes alive with a symphony of dazzling fireworks that light up the darkness and reflect on the calm waters below. For those seeking an elevated experience, VIP tickets offer access to a private deck where the panoramic views of the bay and fireworks are simply breathtaking. Whether you choose to nestle on a blanket or luxuriate on the exclusive deck, watching the fireworks over the bay on 4th of July in Panama City is a true celebration of joy, community, and the beauty of a summer night.
Find More Events in Panama City
Stay connected and find all of the exciting events happening in Panama City, Florida! This vibrant city offers a diverse range of activities, from art and music festivals to the grandest parades in Bay County. Whether you're an art enthusiast, a music lover, or simply enjoy immersing yourself in the local culture, there's something for everyone. Every week, you can discover an array of events such as live music performances, comedy shows that will have you laughing out loud, trivia nights to test your knowledge, and even beer tastings for the craft beer aficionados. To keep up with the bustling event scene in Panama City, be sure to visit our events page. We update it daily to provide you with the most current information on all the exciting happenings in the city. So grab your calendar and head over to the events page to discover the vibrant and diverse events scene in Panama City, Florida!