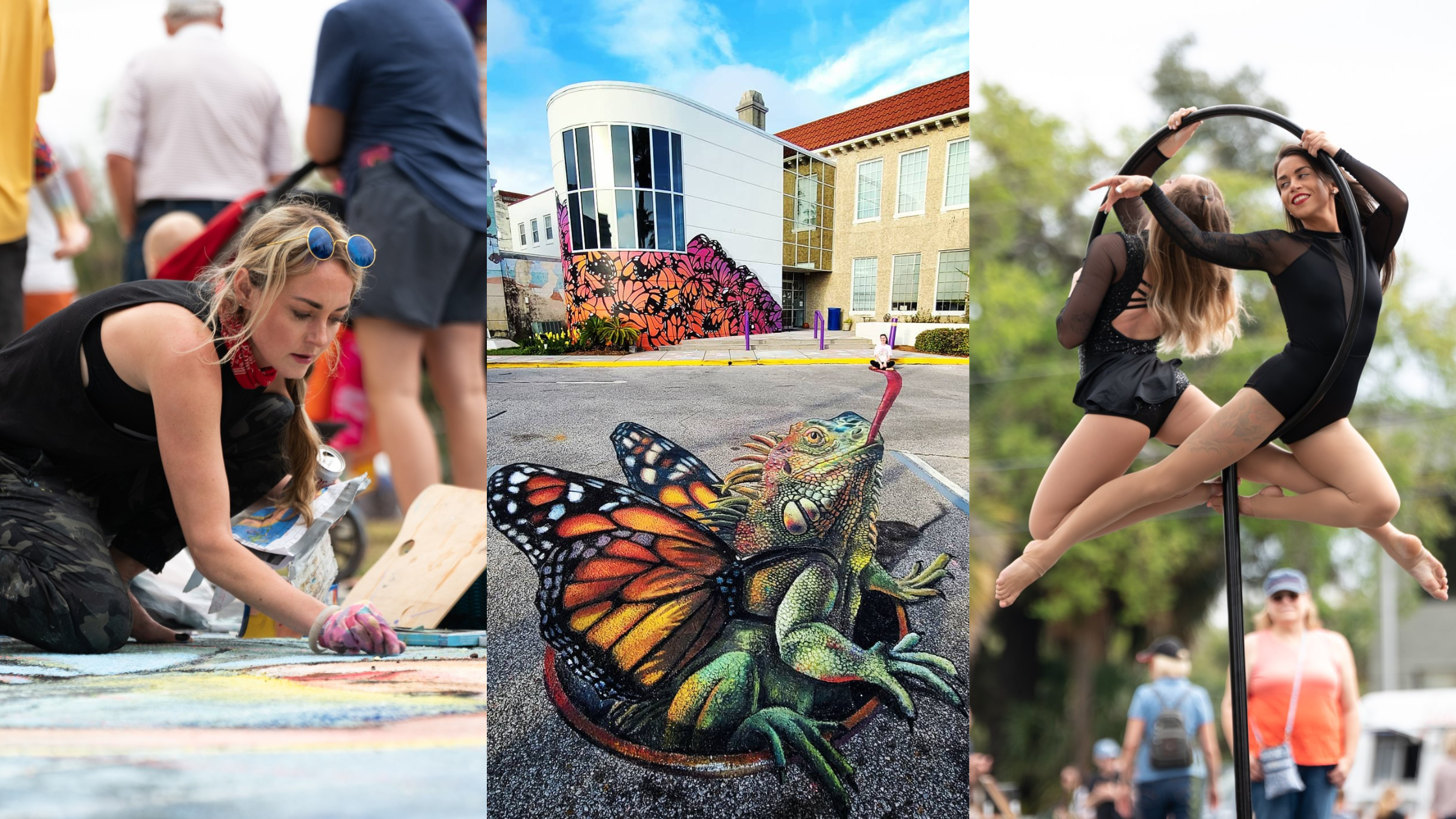 Flluxe is the Florida Art Festival You've Never Seen Before! Panama City Transforms into an Open-Air Museum of Art, Music, and Dance
The Florida Art Festival That's Far From Average
A one-of-a-kind art festival, Flluxe takes street painting and mural art in Panama City to the next level. Combining murals, street painting, digital projection, light installations, and music all into one, this Florida art festival transforms a quaint historic downtown neighborhood into an open-air museum of art, music, and dance. Welcoming art lovers of every kind, the Flluxe Arts Festival is completely free and has something everyone will enjoy. Professional street painters join local and visiting artists to paint the streets with colorful art. Projection and light installations display stunning art throughout the festival. Local singers and songwriters sing live music throughout the day. Artisan vendors and local food trucks and restaurants line the streets. Join us at this unique Panama City art festival to celebrate the arts and watch the streets come alive. You won't find anything like it anywhere else.
Ordinary Sidewalks Transform into 3D Art
Art has magic in it, but that's especially true at this Florida art festival. Like a scene from Mary Poppins, you can make your childhood dreams of jumping into a chalk painting come true at the Flluxe Arts Festival. Nationally renowned street painters and local artists make the sidewalks and streets come alive as their paintings transform everything into a magical animated world that you can become a part of. Although you won't find any talking creatures like Mary Poppins, the 3D sidewalk drawings emerge off the ground with optical illusions, creating an immersive and interactive experience that's fun for everyone. You'll also get a chance to meet all the national artists and learn more about how they make their masterpieces in special workshops. There's even a special kids chalk zone!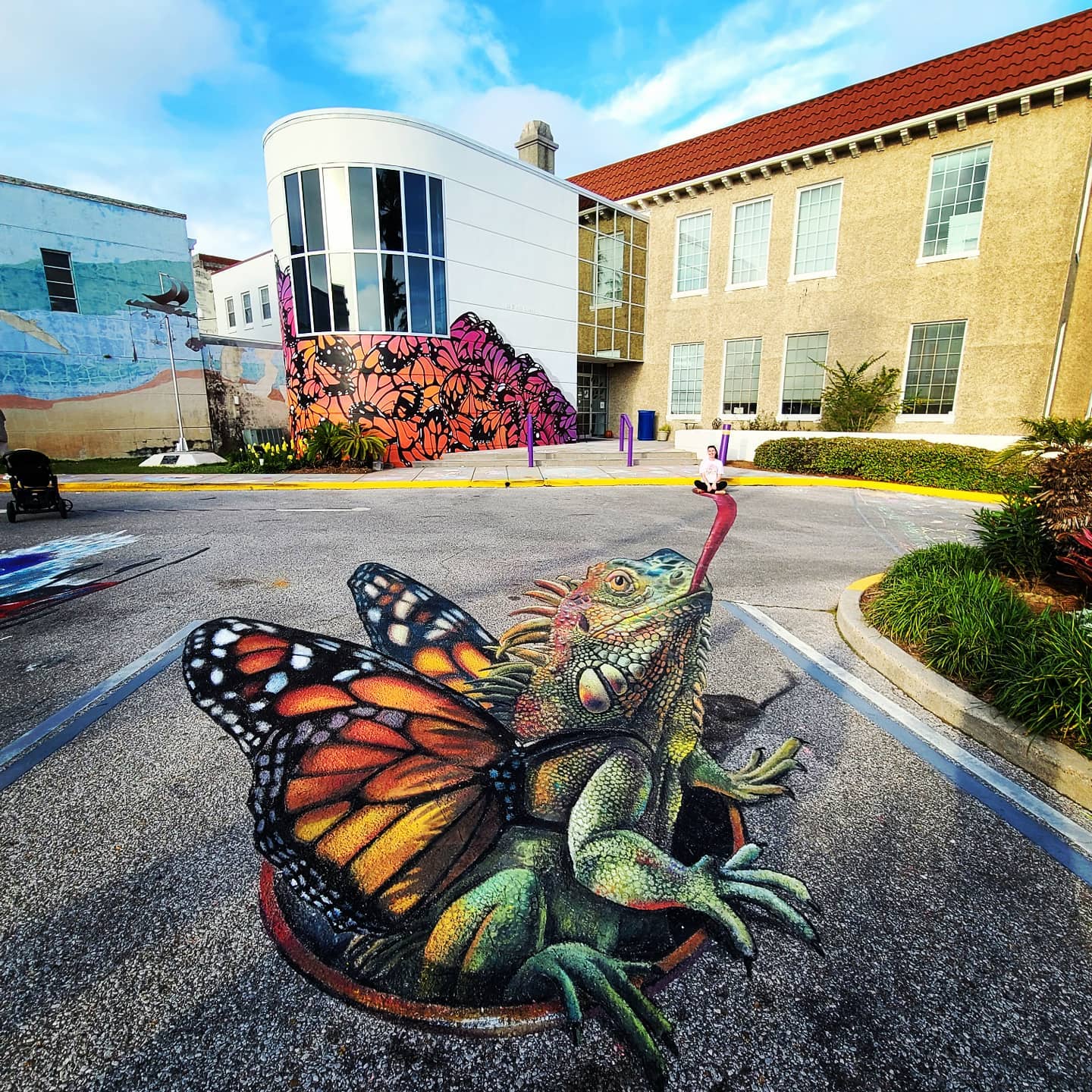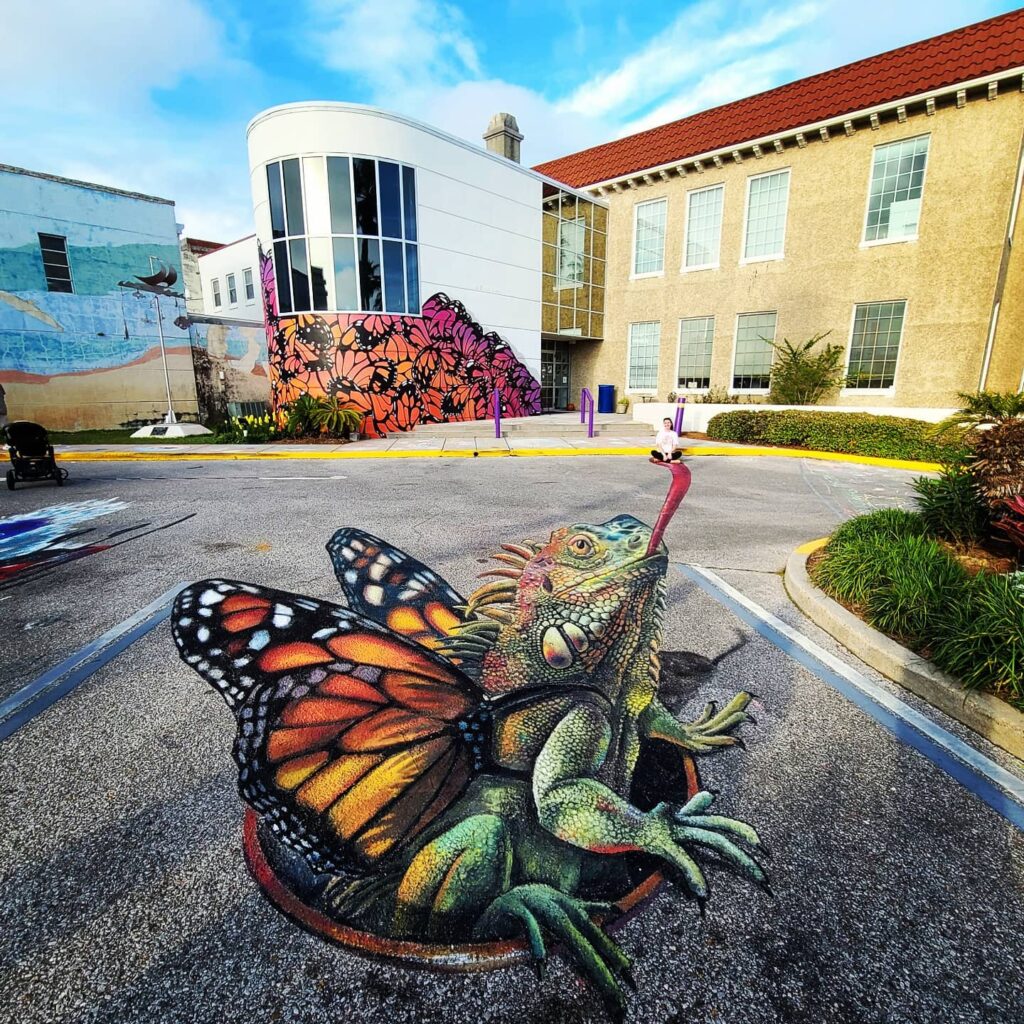 Gravity-Defying Dancers and Eclectic Musicians
From aerial dancers to belly dancing and hula hoop artists, the different performances that make an appearance at Flluxe every year are a captivating experience. Live music plays throughout the day with local and national artists making the lineup for the entertainment schedule. You might catch an acapella tune by the local Panama City Acapella Chorus or hear the St. Andrews Ukulele Orchestra strumming away. The musical entertainment doesn't ever disappoint, with a variety of genres from rock to folk to honkytonk blues and more!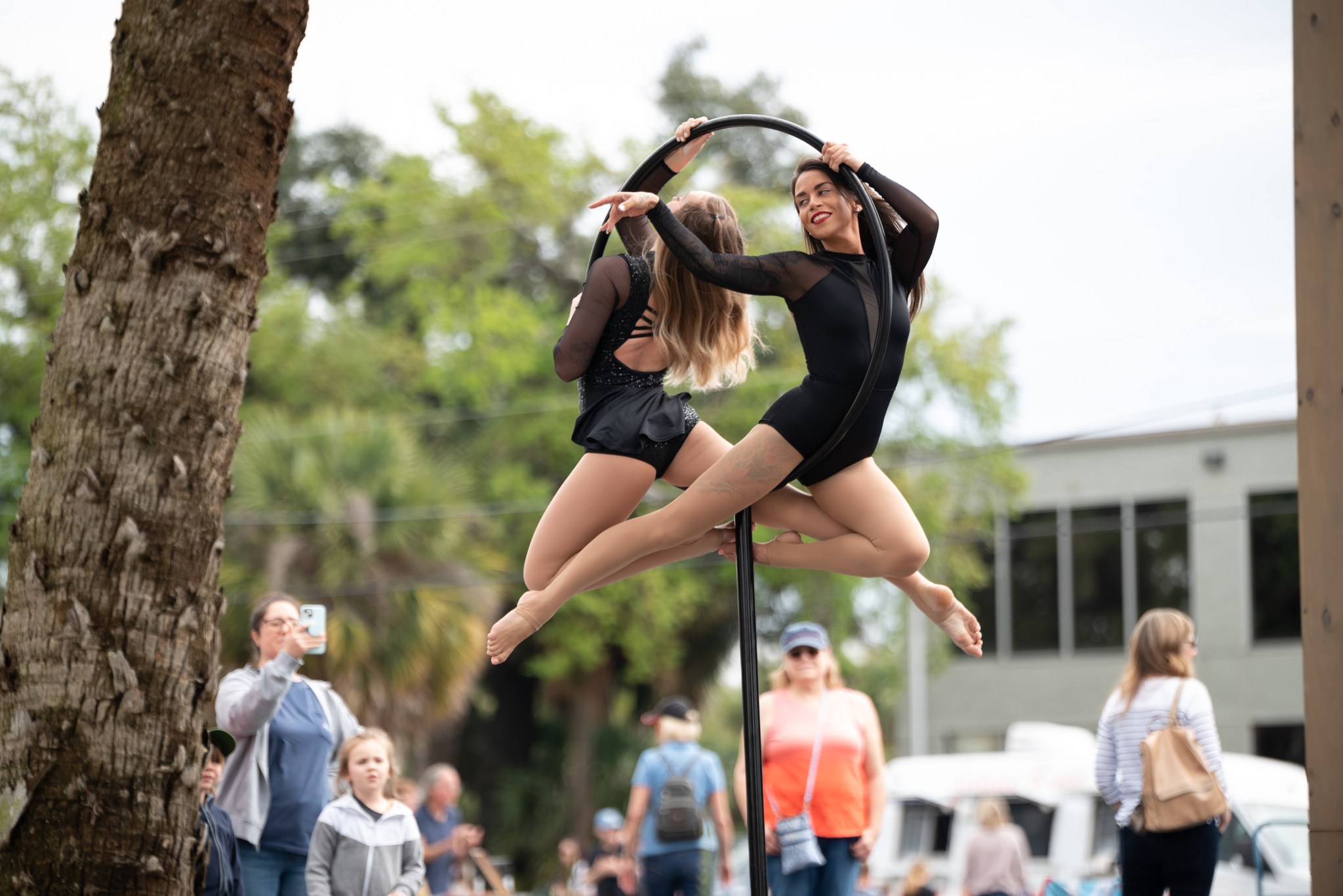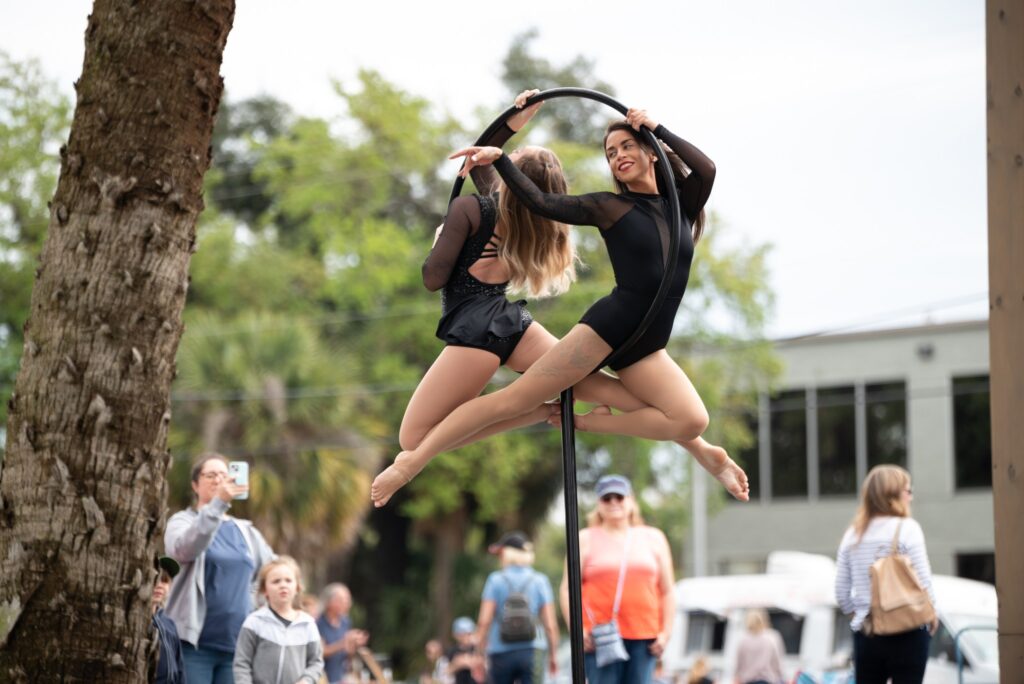 Artisanal Vendors and Culinary Delights
Panama City is home to an award-winning farmers market, which also means it's home to a large variety of artisanal vendors creating one-of-a-kind art and handcrafted goods. You'll have a tough decision to make between the variety of gourmet food trucks serving up delicious entrees. Along with the pop-up vendors, Harrison Avenue in Downtown Panama City is lined with charming boutiques full of hidden treasures and some of the best restaurants around with coastal culinary delights full of southern flavor. You're sure to find delightful surprises wherever you go.
More of the Best Florida Art Festivals Found in Panama City
Public Eye SOAR
Panama City comes alive at night with light, sound, art, and fun every November at the Public Eye SOAR Projection Festival. Featuring imagery from all over the world, Public Eye SOAR features projection art from local and international artists, photographers, and even doodlers. You'll also be able to enjoy live performances, short films, sand art, and possibly the world's largest pinball machine. Free for all, get ready to let your imagination light up at the annual Public Eye SOAR Festival.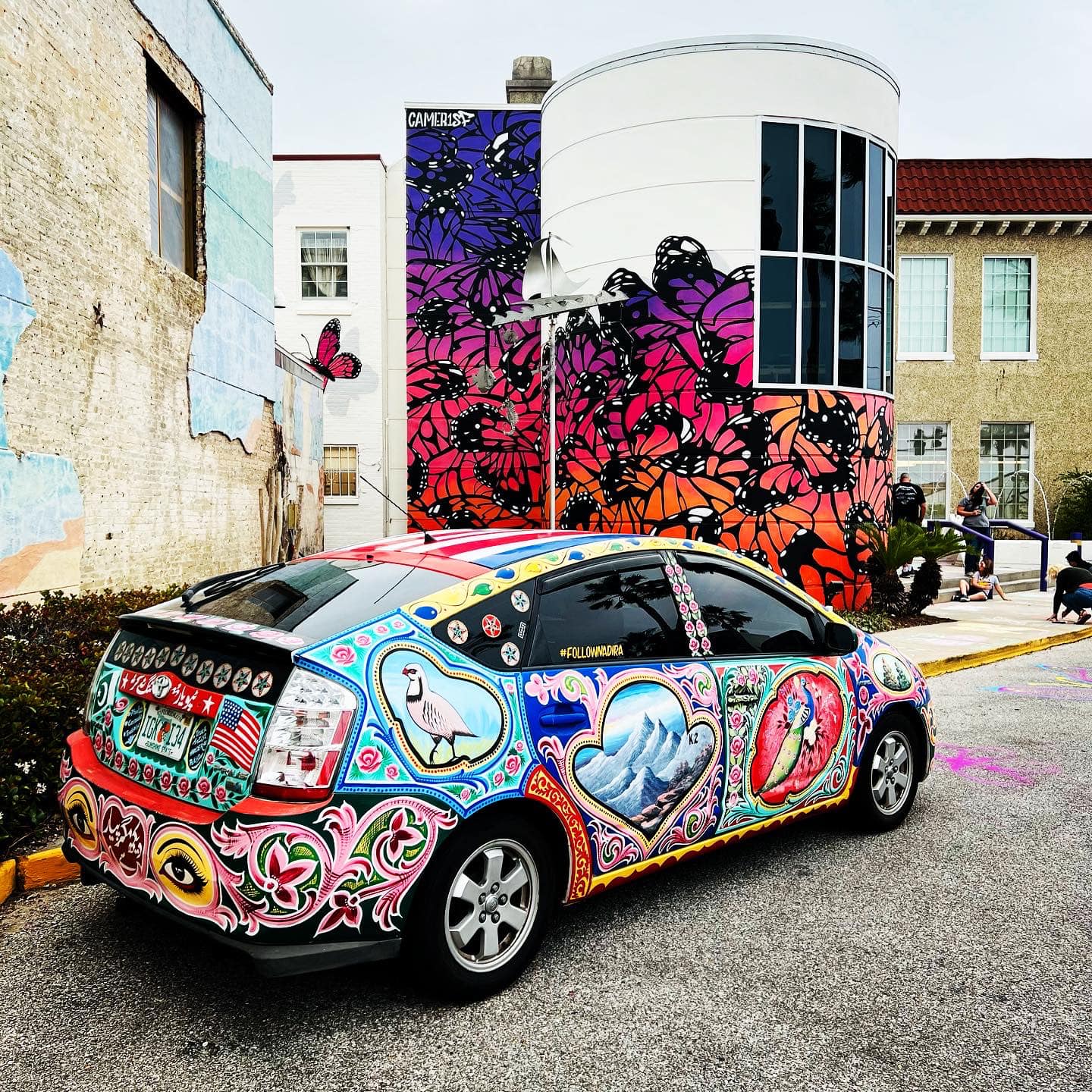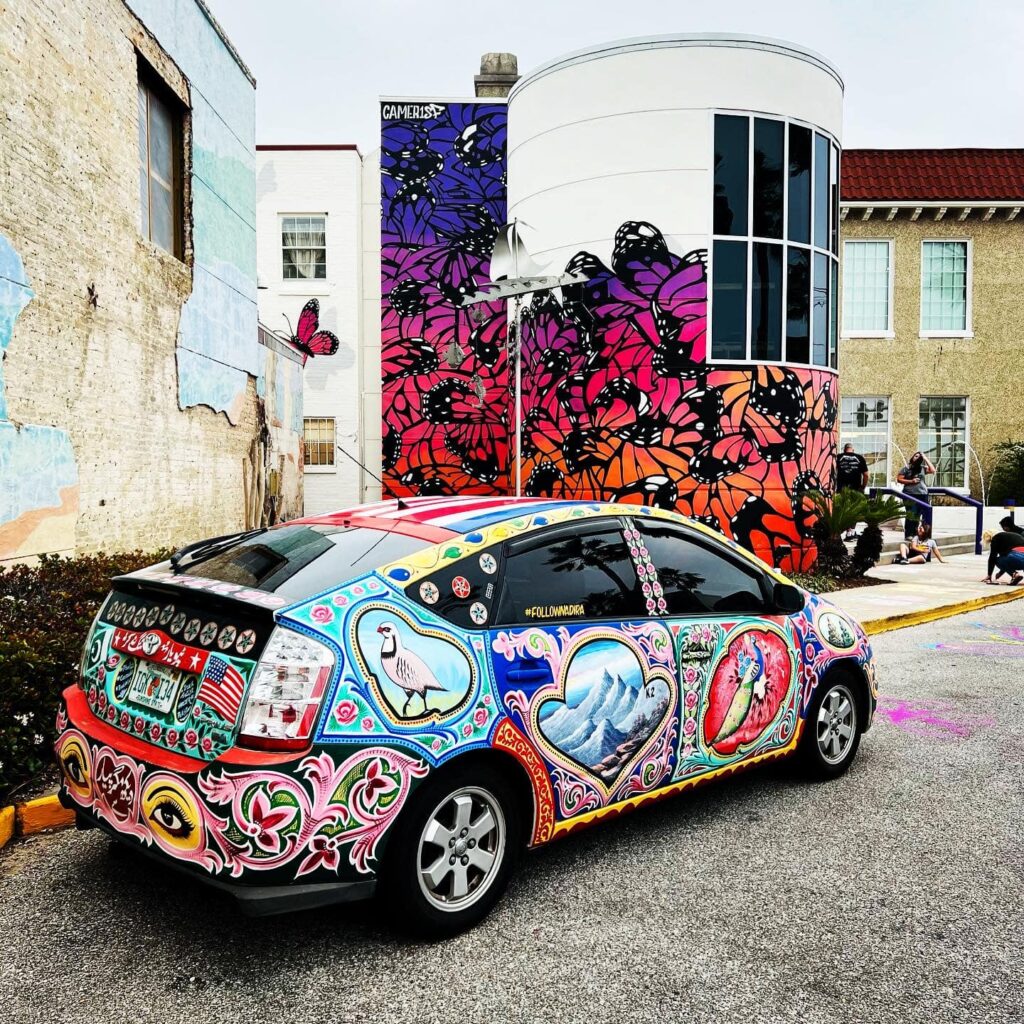 Looking for More Events to Experience?
Home to some of the best art and music festivals and largest parades in the county, you can find events happening almost every day of the week in Panama City. Visit our events page to see what's going on!