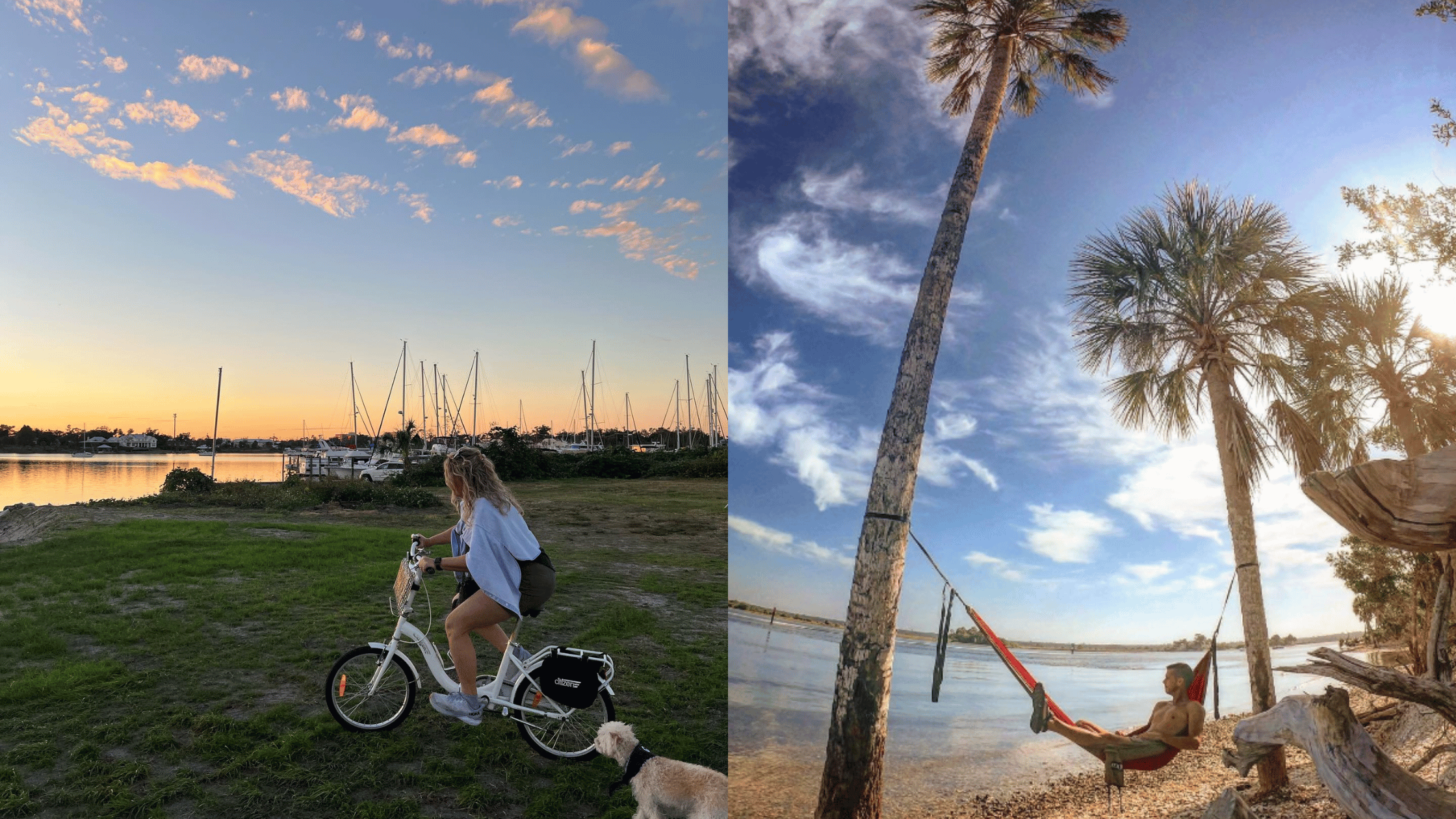 23 Unique Things to do in Panama City in 2023 for Every Avid Traveler
Your New Years resolution is to travel more, and if it isn't…it should be! Go ahead and add these 23 unique things to do in Panama City, Florida to your travel bucket list! You'll find there's a salt-in-the-air, sand-between-your-toes atmosphere that goes far beyond the water's edge. Distinct from the bustle of nearby beaches, there's a comfortable feeling, radiating an atmosphere all its own. Many are surprised by the mix of small-town charm and funky village vibe. You'll find a long list of unique things to do in Panama City, and the variety makes this a destination many choose to explore over and over again.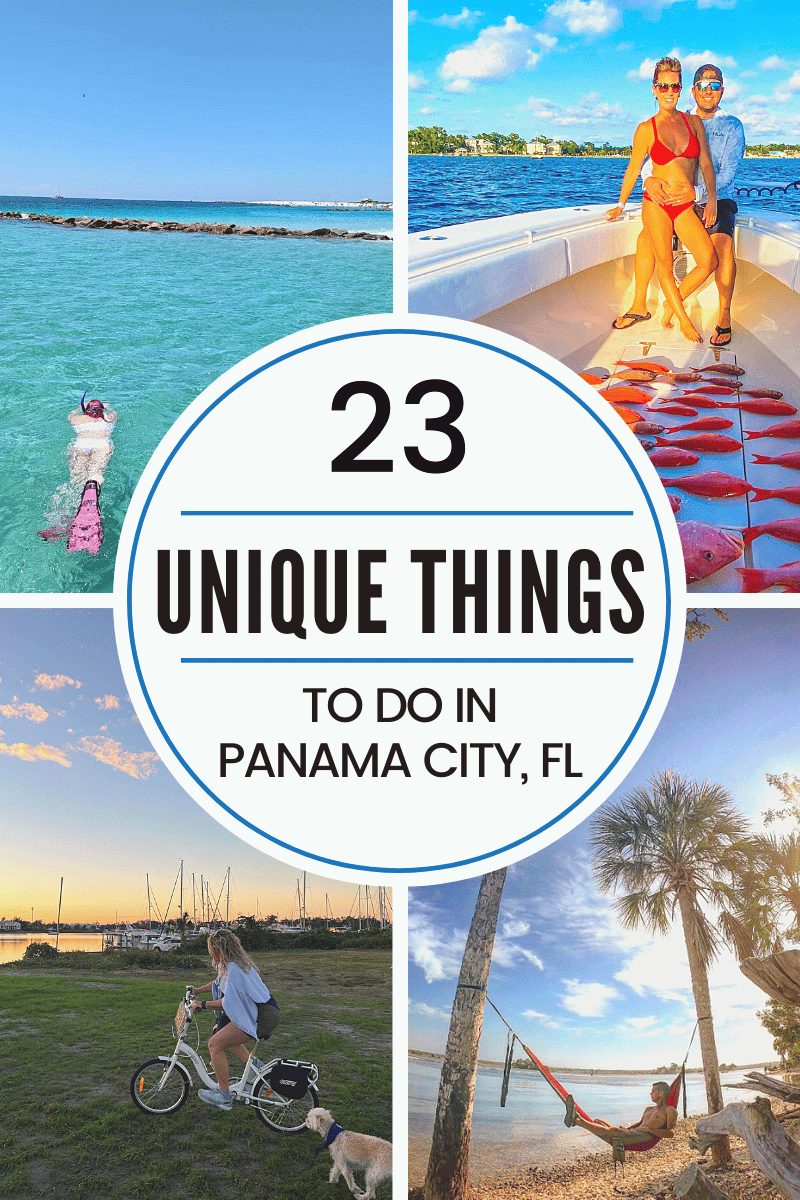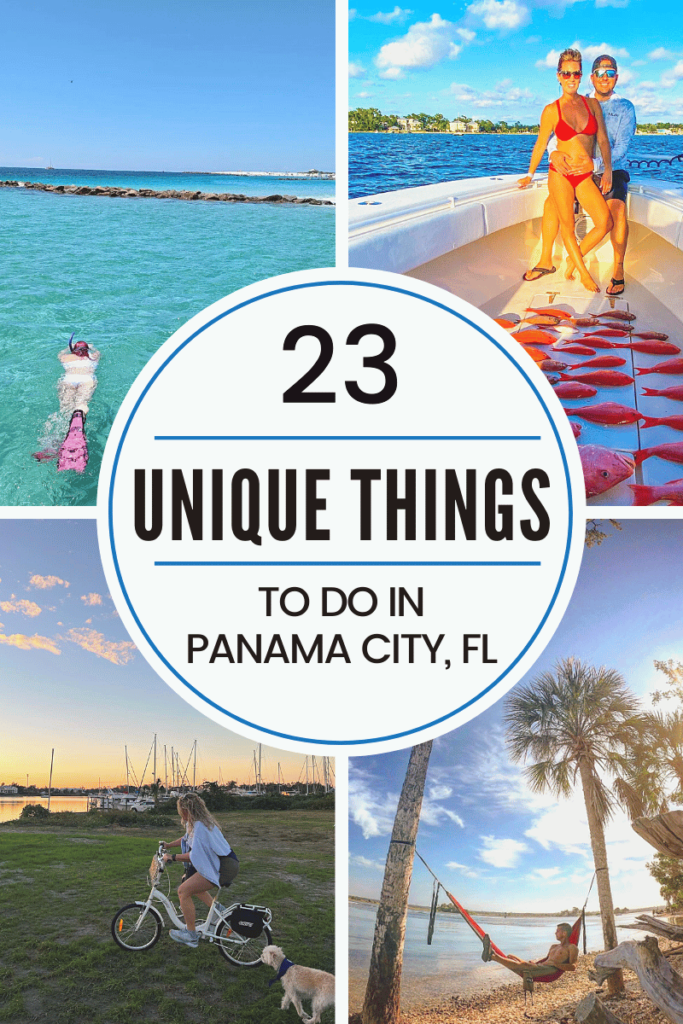 23 Unique Things to do in Panama City in 2023
1. Discover Music and Murals by Funky Local Artists
FLLUXE
A one-of-a-kind art festival, FLLUXE takes street painting and mural art in Panama City to the next level. Combining murals, street painting, digital projection, light installations, and music all into one, this Florida art festival transforms a quaint historic downtown neighborhood into an open-air museum of art, music, and dance. It's one of the most unique things to do in Panama City, and definitely an event that you don't want to miss!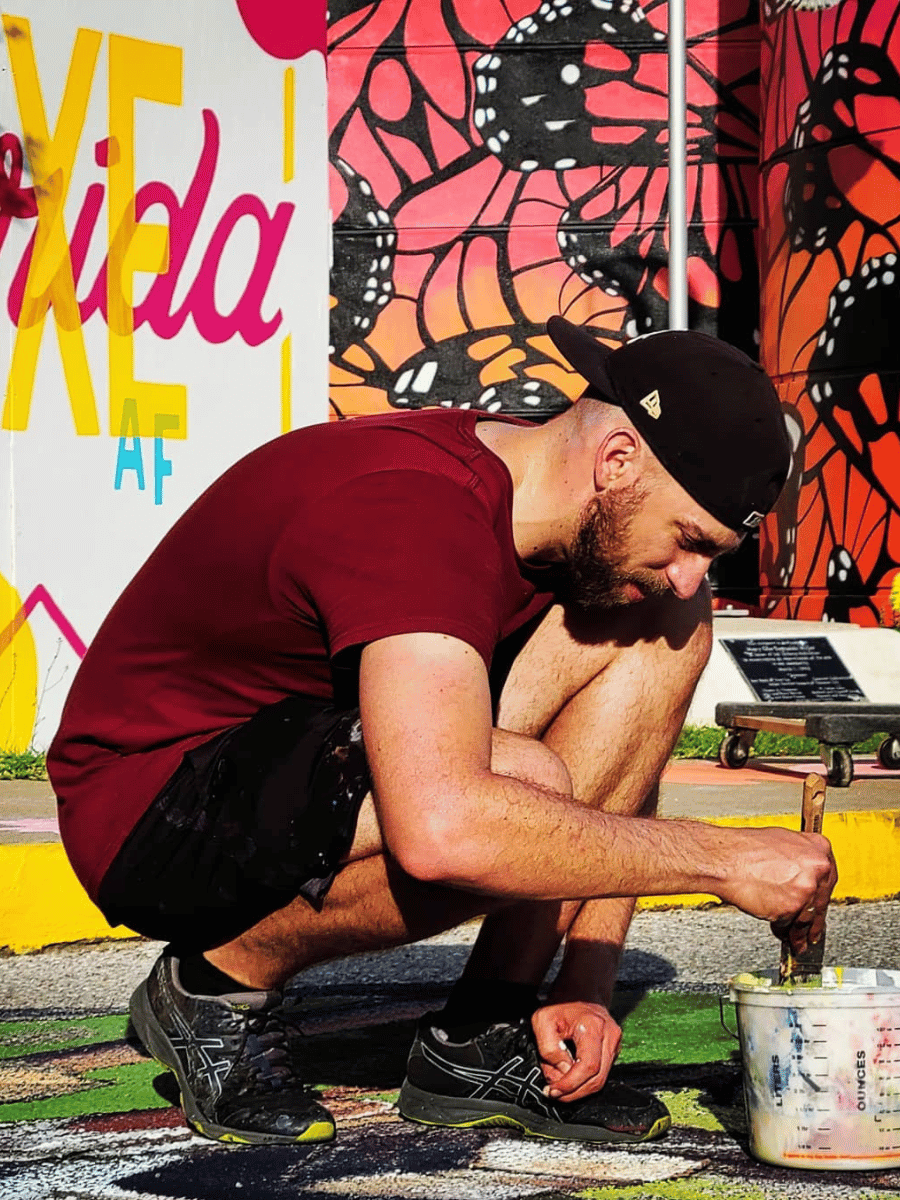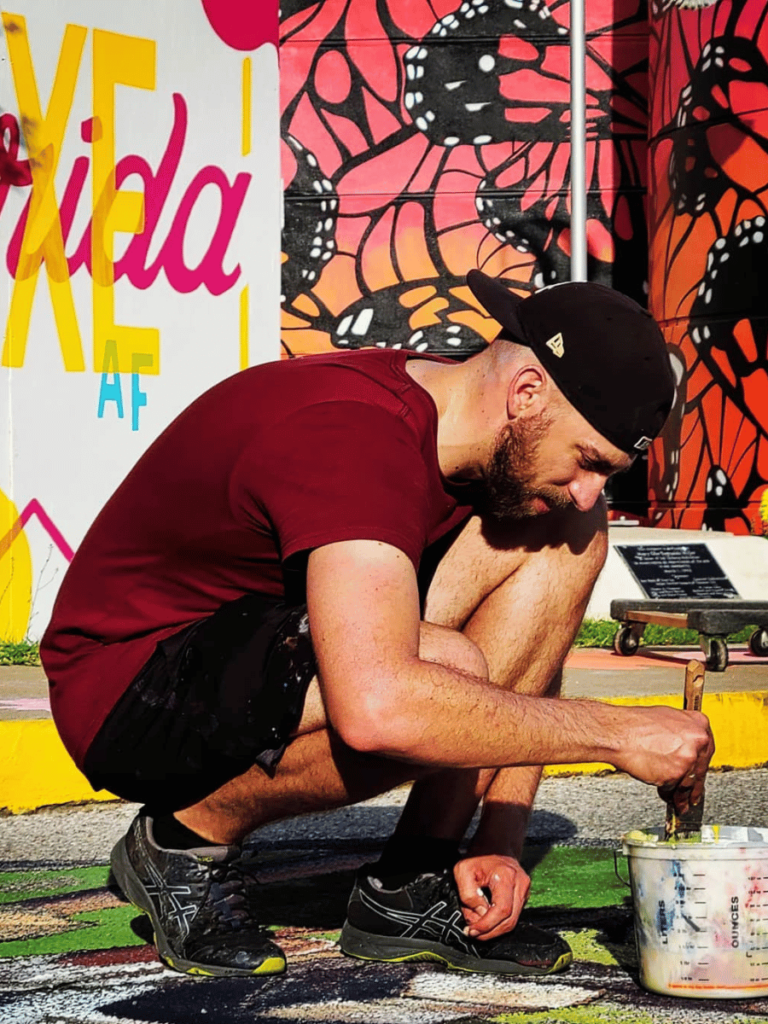 Mural Trail
Colorful and vibrant murals brighten the streets throughout Panama City, Florida with iconic images hand-painted by local and nationally known muralists. From large-scale murals covering the walls of local businesses to the creatively placed micro-murals that can be delightfully discovered around town, the city's blank canvas has transformed into one-of-a-kind masterpieces.
2. Cruise the Bay
Flippin' Awesome Adventures
Book a tour with Flippin' Awesome Adventures to cruise the bay, snorkel for shells and sand dollars, spot dolphins and sea turtles, or just relax on the pristine beaches stretching 7 miles between the Gulf of Mexico and St. Andrews Bay.
Heritage Excursions
Panama City is a fishing paradise. Sprawling 69,000 square acres and protected by an uninhabited barrier island, St. Andrews Bay is one of the largest protected deep-water bays on the Gulf Coast. With easy access to the Gulf of Mexico, you'll find pristine onshore, nearshore, and offshore fishing conditions 365 days a year. Trout, redfish, flounder, and others navigate the waters close to shore. Further out, you'll find schools of red snapper, kingfish, mahi-mahi, and more big fish that thrive in the deeper waters. You can take one of the many fishing charters, like Heritage Excursions to reel in your own!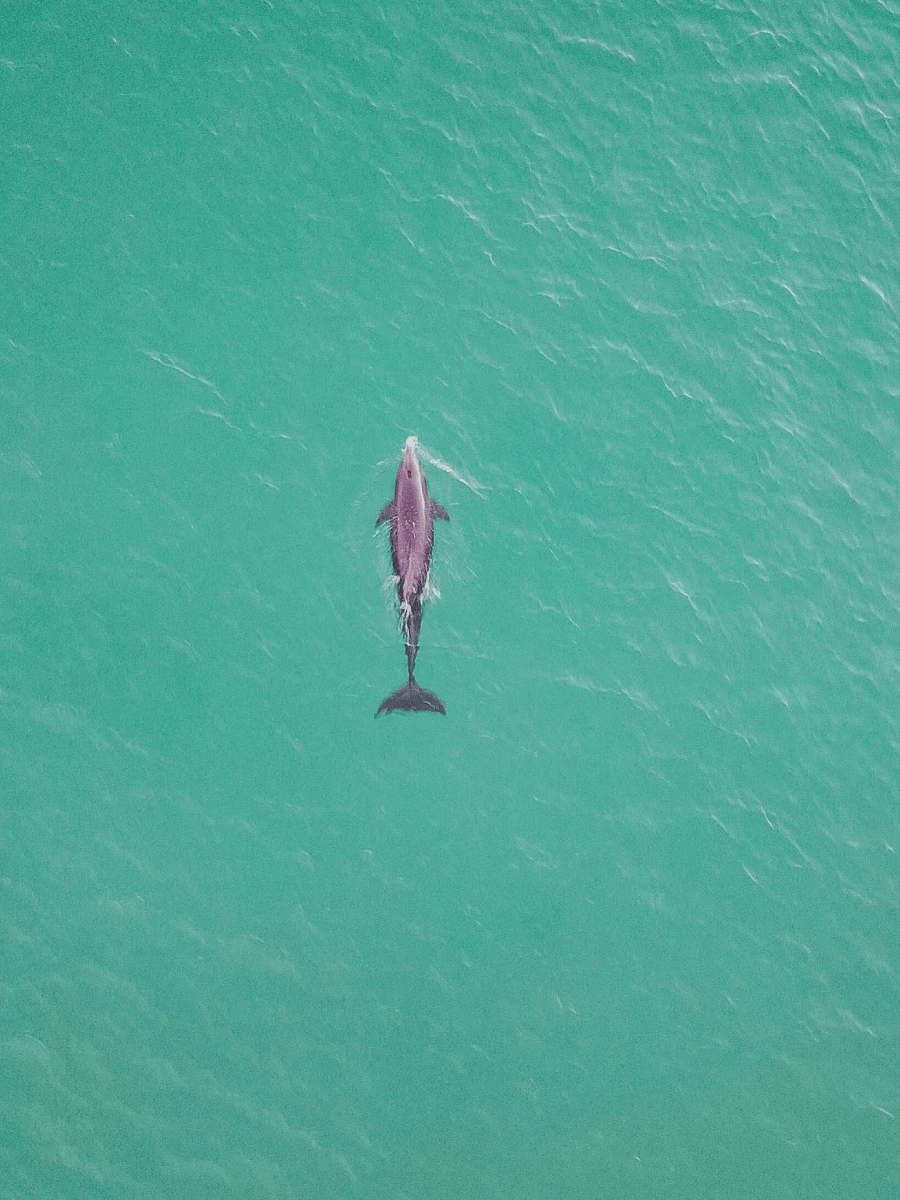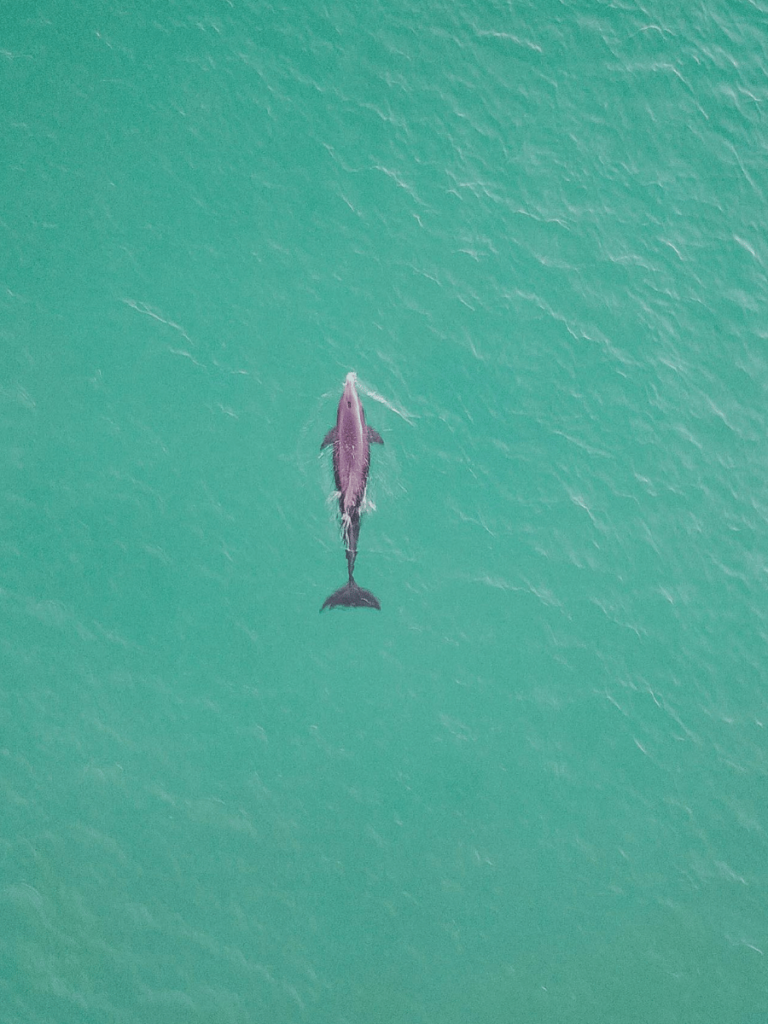 3. Feel The Downtown Vibe
With a vibe that's part coastal tradition and part contemporary cool, Panama City beckons those looking for something a little different. If you're looking for unique things to do in Panama City, you'll find an eclectic mix in the pedestrian-friendly historic districts – featuring vibrant art and music scenes for endless entertainment, coastal culinary delights that are full of southern flavor, and quaint boutiques for the best shopping around.
Historic Downtown is a delightful blend of old and new with all the charm of a historic city plus plenty of local character. Down to earth and full of flavor, St. Andrews is a former fishing village and an early site for mining salt. Both are quaint bayside areas, bustling with marina activity and boasting some of Panama City's best places to eat, drink, listen to live music, and stroll through a weekend farmer's market, all with breathtaking bay views in the background.
4. Explore by Bike
Join Your Biker Gang for an epic guided e-bike tour of Historic St. Andrews. You'll gear up, train up, then hit the road with your Road Captain. You might even get your very own biker gang road name! If you want to explore on your own, you can rent an oversized YOLO bike from Bayside Rentals in Historic Downtown. You can even rent paddleboards and pontoons if you want to explore the bay too!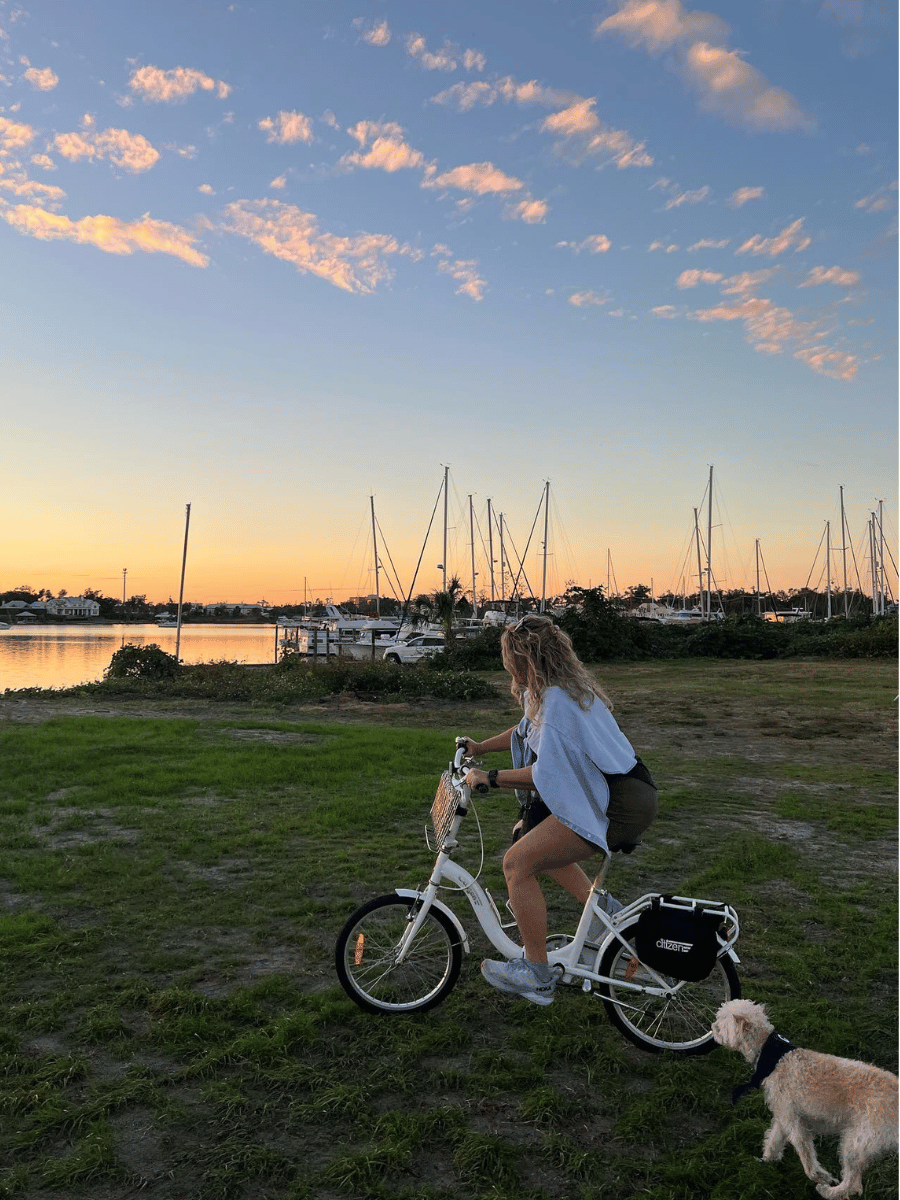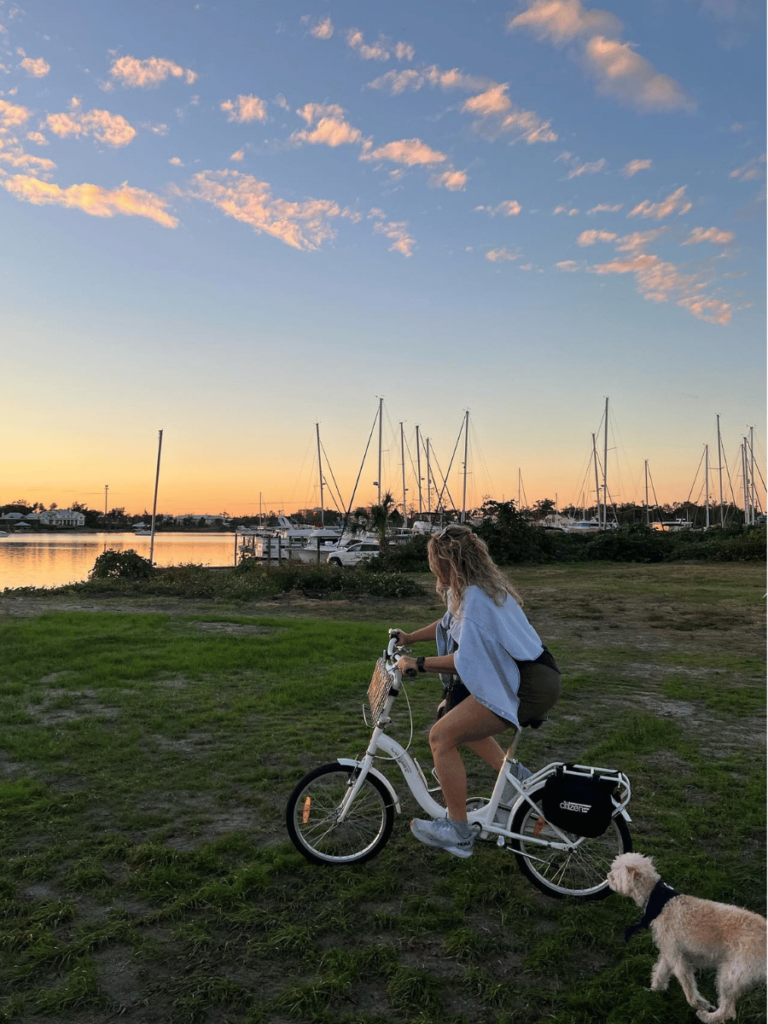 5. Adventure on the Water
Calling all water lovers and thrill-seekers! Rent jet-skis from Papa Joe's Bayside and hit the waves. Explore the beautiful coastline and create memories that will last a lifetime. Go on a glow-in-the-dark nighttime kayak adventure with All Inclusive Adventures. The kayaks are clear and fitted with LED lights, illuminating the water and bringing the bay to life! Or, slow down and step into a relaxing experience by the bay by joining Yoga with Katie and exploring the wonders of yoga while taking in the glorious scenery.
6. Learn the Heritage and History
Sitting on the shores of St. Andrews Bay, both Downtown Panama City and adjacent Historic St. Andrews have flourishing neighborhoods that are a tribute to their coastal legacy. Bay County Historical Society Museum and the Panama City Publishing Museum tell the captivating stories of Spanish explorers, coastal economies, and local lore. Learn even more about area history by enjoying the historic walking trails, two self-guided trails in Historic St. Andrews and Downtown Panama City.
7. Channel Your Inner Kid with Video Game Bars
From arcade games to pinball machines and old-school Nintendo games, there are many local spots where you can enjoy a brew with a round of classic games. Salty Oak Brewing is the unsung hero in Panama City with an edgy vibe and local cult following. They boast a video game bar right next to their tasting room. You can also enjoy a game of cornhole or disc golf. Taproom is a beer bar in Historic St. Andrews and features an entire game wall filled with classic board games to enjoy with your drink. You can grab some really good tacos at El Weirdo in Downtown Panama City, and play a round or two on their retro arcade games.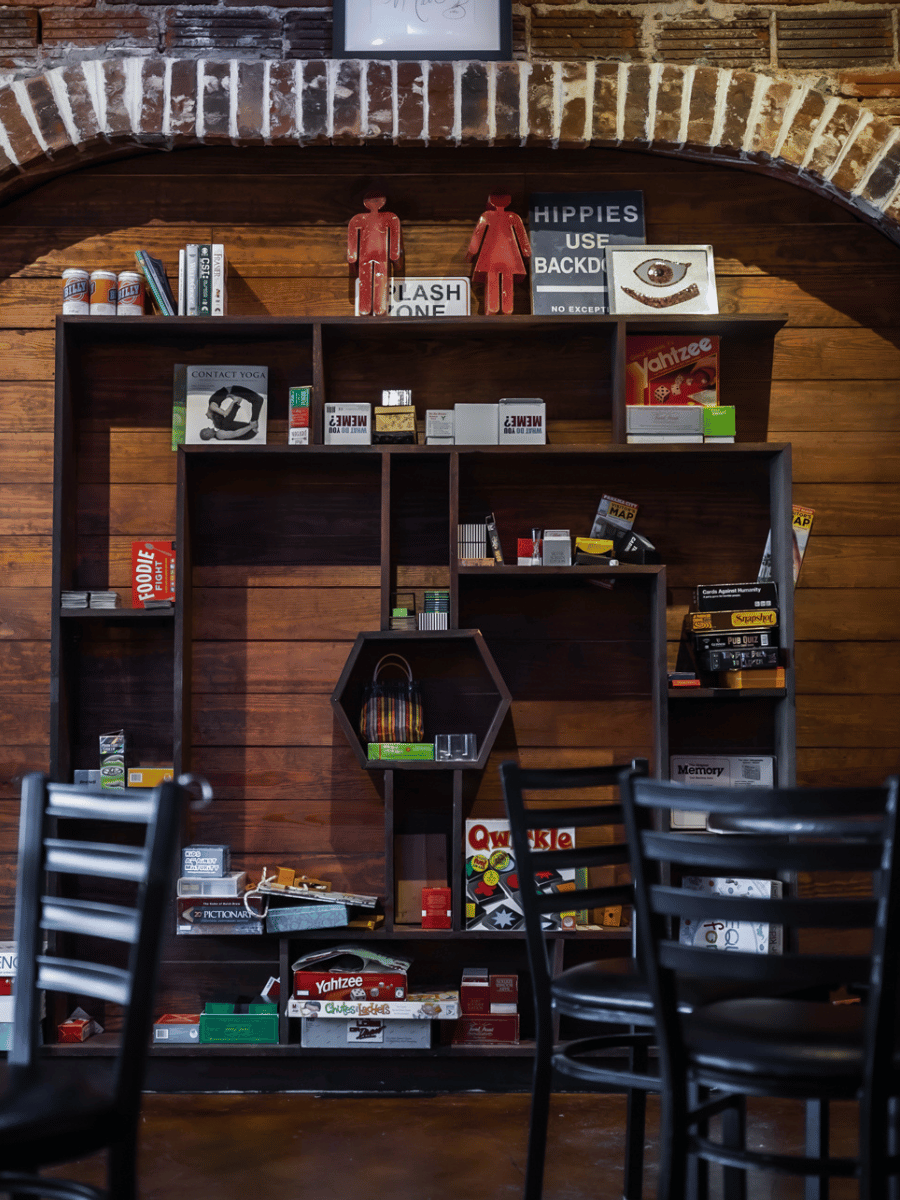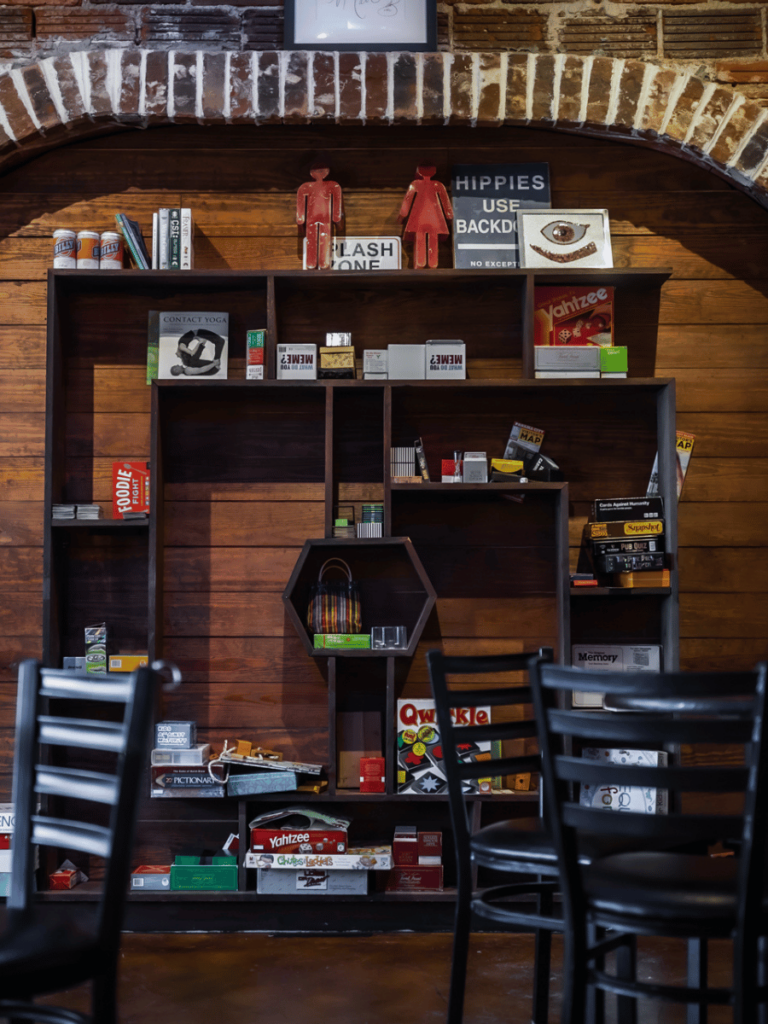 8. Celebrate with Krewes, King Cake, and Beads by the Bay
Funk. Salt. Soul. In Panama City, Florida, Mardi Gras comes alive with 3 days of epic festival celebration, parades, beads, & live music when the Krewe of St. Andrews Mardi Gras parade and festival fills the streets of Historic St. Andrews. From the main parade to special parades for kids and even your pets, Mardi Gras in Panama City is family-friendly, aiming to entertain kids and adults alike. There's no better way to immerse yourself in Panama City's funky, salty, and soulful culture than by joining the fun of the local Mardi Gras festivities.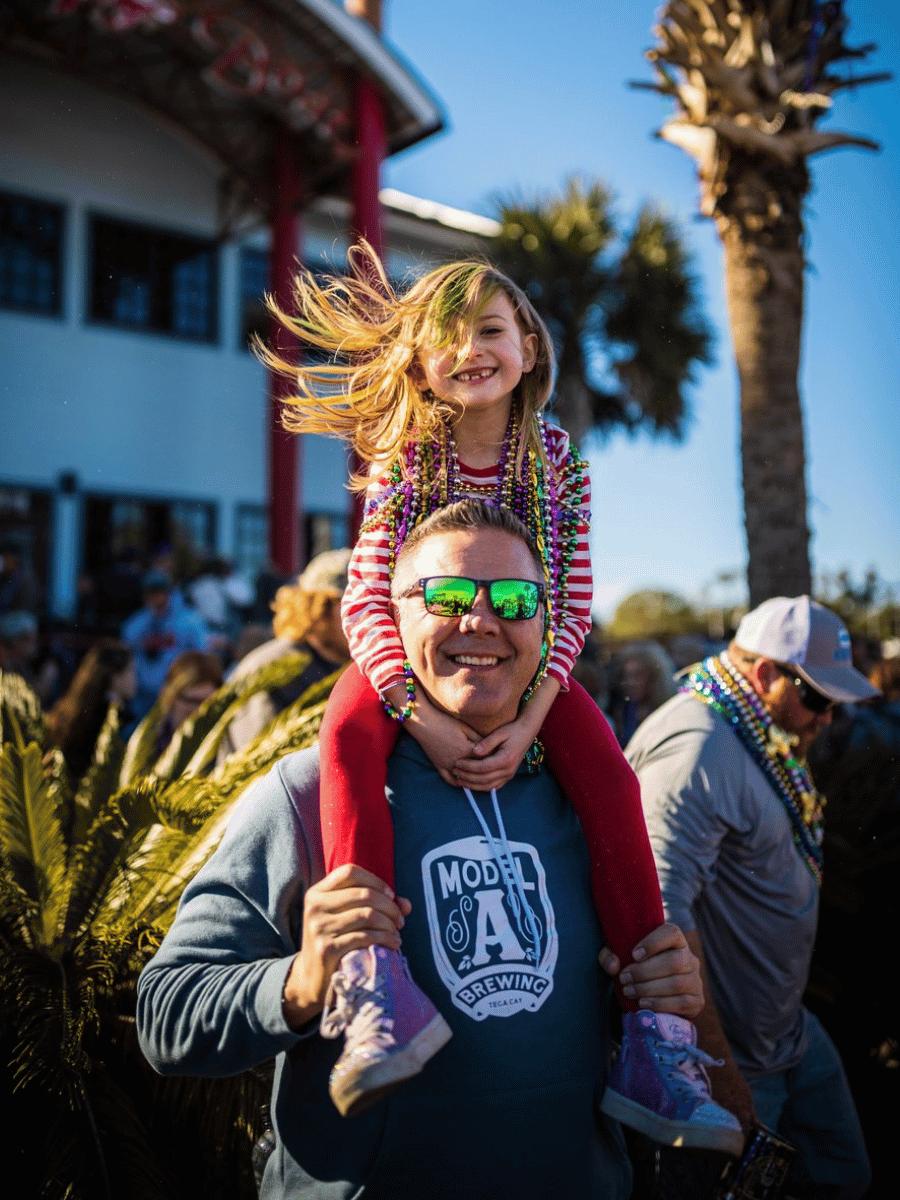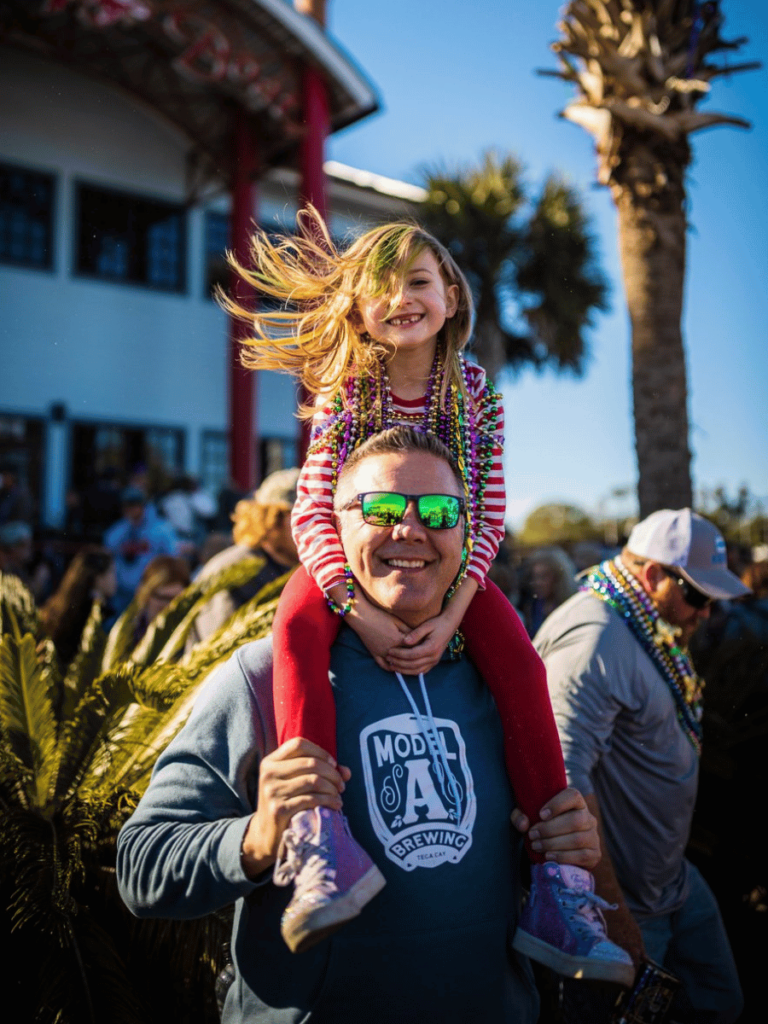 9. Give a Nod to the History of Harrison
Panama City, Florida has had a few different names in the past. Once known as the town of Harrison, this was the name that stuck around the longest before officially become Panama City. Today, you'll see nods to the past all over town.
Take a stroll along Harrison Avenue and experience the unique collections of shops. galleries, and local eateries. Lovingly known as the heart of downtown, Harrison Avenue will lead you right to the doorsteps of Harrison's Kitchen and Bar. Here you can enjoy casual coastal cuisine with waterfront views and beautiful Panama City signature sunset. Stop in Thistle & Thorne for a libation and order The Harrison, made with pink rosé, fresh lemonade, blueberries, and mint sprig. Grab lunch at Bayou Joe's and enjoy the Harrison's burger, with deep-fried avocado, cilantro honey, garlic drizzle, and Tajin.
10. Swing to the Sunset
Panama City is known for the beautiful signature sunsets that set over the bay each evening. Set up a hammock or find one of the many pergola swings scattered along the beaches, at the marinas, and at various docks to watch a sunset.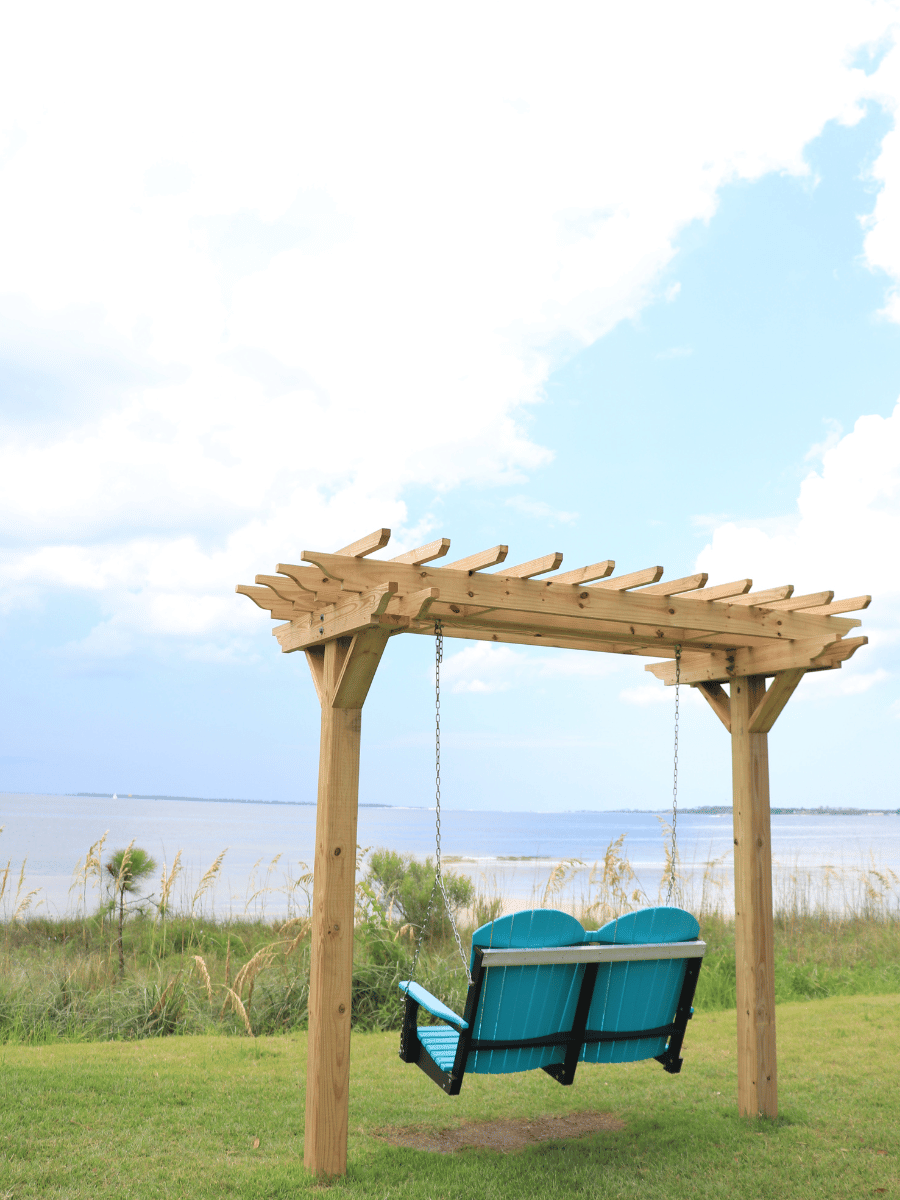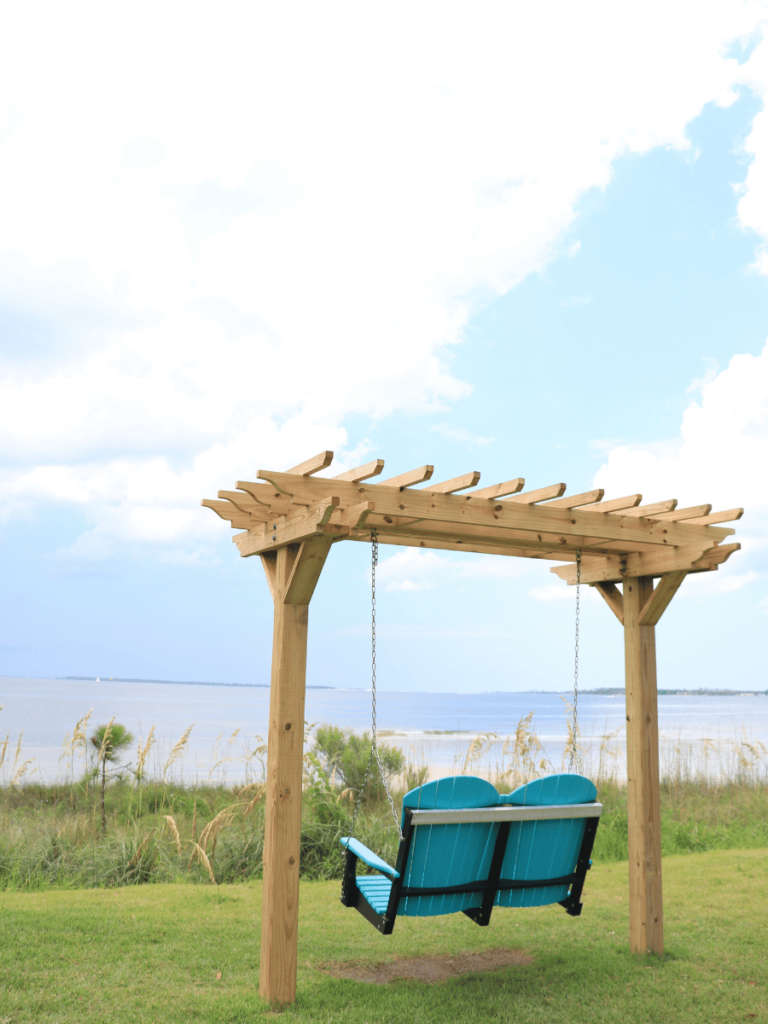 11. Brewery Hop on the Ale Trail
Sipping on craft beer is an experience by itself, but the Panama City Ale Trail takes it to the next level, with an abundance of world-class pubs and craft breweries. Step off your boat and enjoy a brew with waterfront venues that offer boat access. Visit a local brewery that's filled with a half-century-long history and tells the stories of the locals, with a drink menu named after Panama City history makers. Stop in a retro pub with a tattoo parlor in the back.
12. Find the Secret to the Best Oysters in Panama City
Champion shuckers. Historic houses turned oyster bars. Bayside views. Oysters are worth traveling for, and Panama City is the hidden secret of oyster destinations, serving up the tasty dish in almost every way. From raw oysters to baked or fried, each restaurant you visit has a unique spin on flavors. The Panama City Oyster Trail leads travelers on an excursion to discover Panama City's year-round undying love for oysters all ways, always!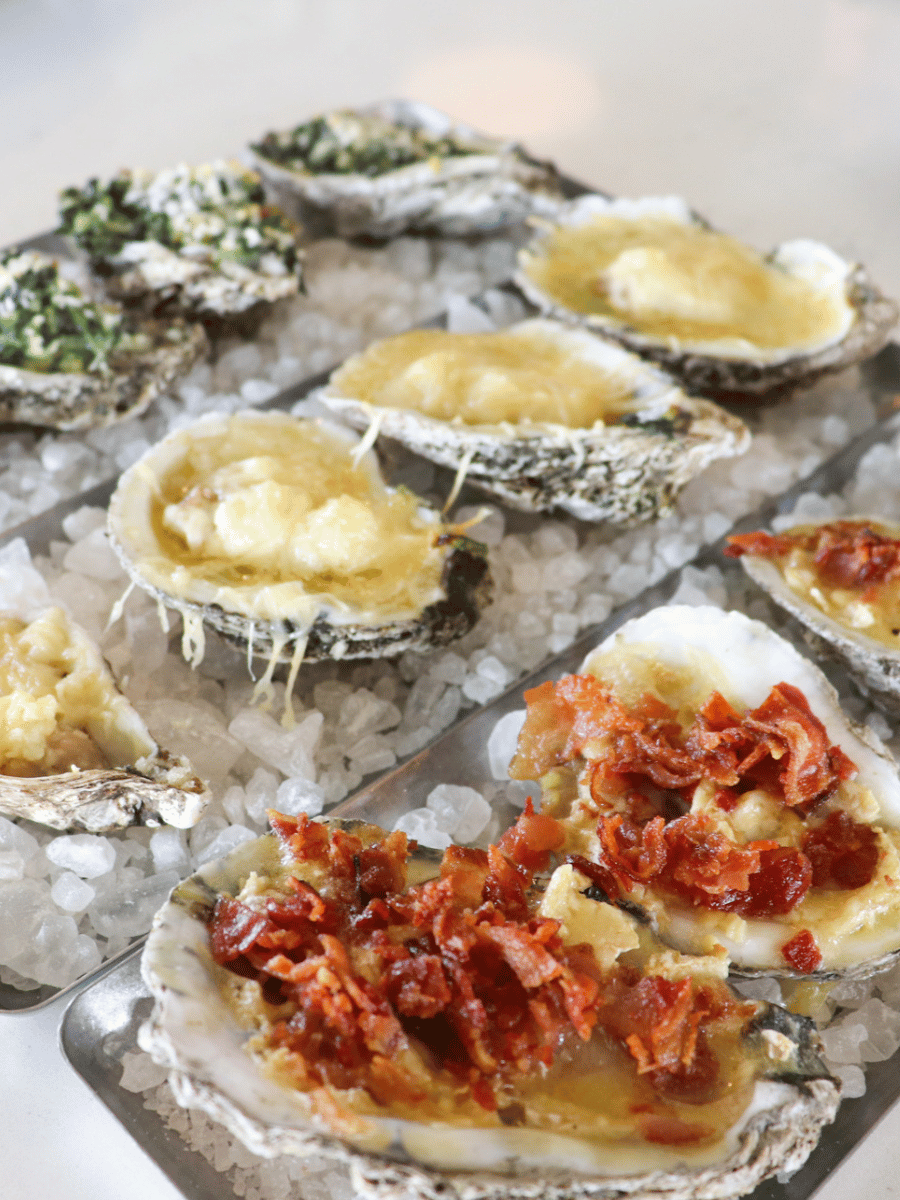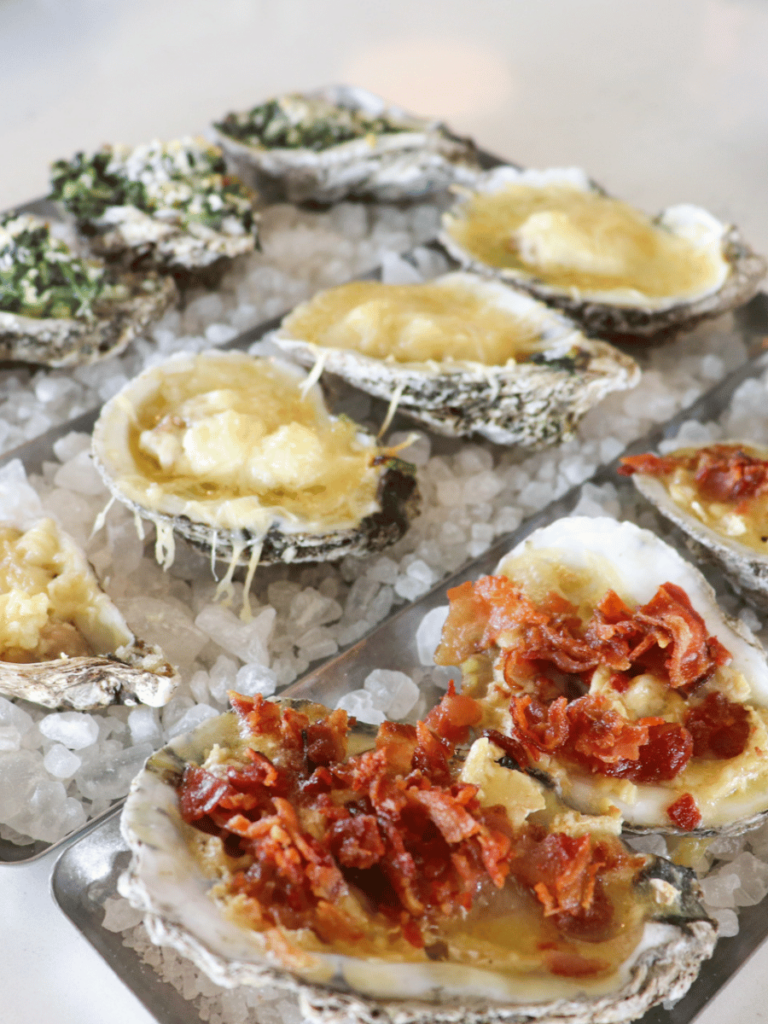 13. Indulge in the Local Taste of Panama City
Get a taste of Panama City at three different local farmers markets. Whether you're picking up fresh ingredients for your next home-cooked meal or looking for handcrafted goods made by local artisans, the farmers markets in Panama City are nothing short of delightful. From local honey and farm stands to one-of-a-kind art work and hand-made items, you can taste the real flavors of Panama City and meet the growers and creators that make us unique.
14. Find All Things Magical
Modern apothecaries. Bewitching mini libraries. Everything magical. Panama City is home to some of the most enchanting modern witch boutiques. From hand-crafted artisanal wares, to crystals, stones, and spiritual guidance, you can find it all at any of the local metaphysical shops. No matter what you're hoping to find, we know there's one thing we can say – there's plenty of magic to discover in Panama City.
15. DIY Your Own Treasures
You can't leave Panama City without taking home a treasure, and you can even make your own. At Gypsybeach Treasured Kreations, you can take stained-glass workshops, make shattered glass creations, and so much more! Design custom wood projects and signs at Board and Brush. You can take workshops in person, virtually, or take home a DIY kit!
16. Celebrate Star Wars Day
May the 4th be with you on your trip to Panama City! Celebrate Star Wars Day at this family-friendly event in Historic Downtown Panama City. There will be a Storm Trooper Meet & Greet, an immersive Star Wars soundscape, a Star Wars character scavenger hunt, fun activities for kids, and so much more!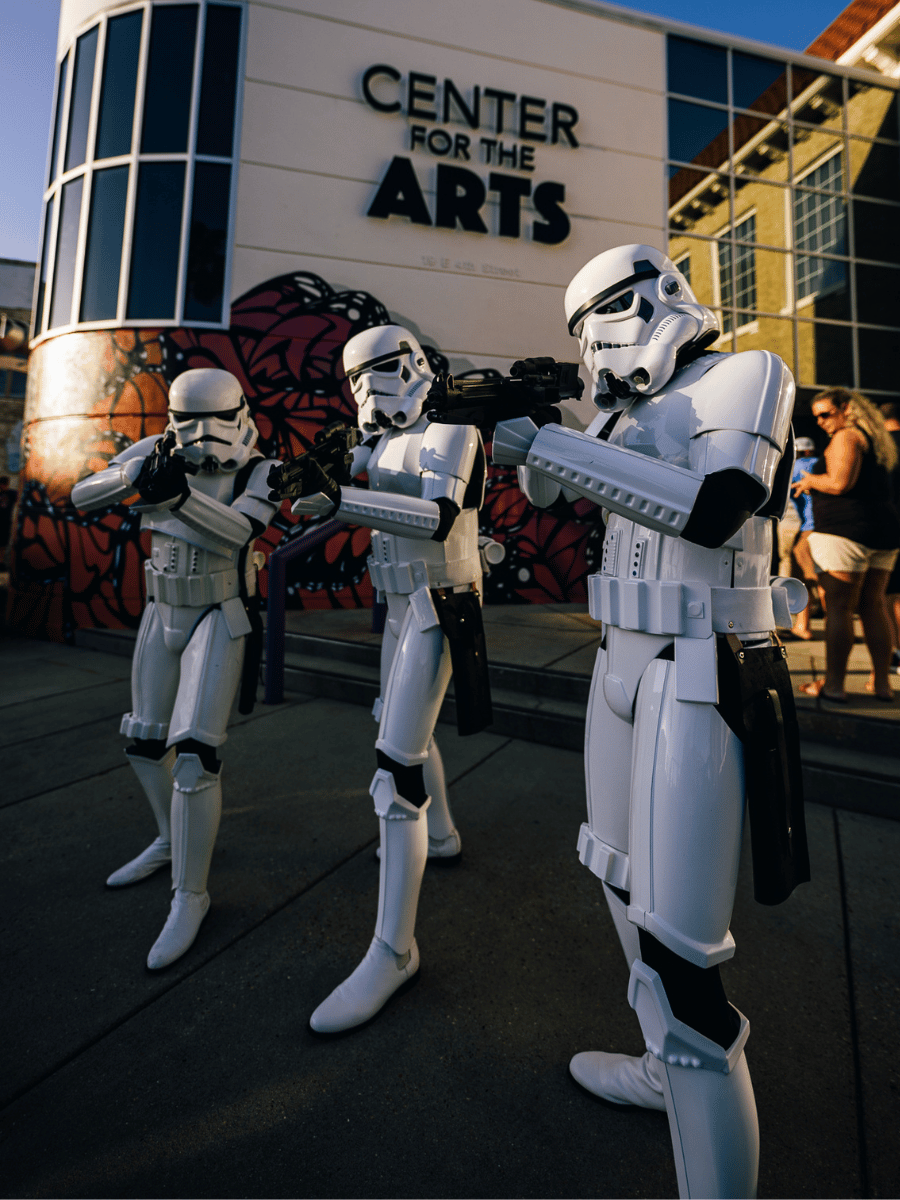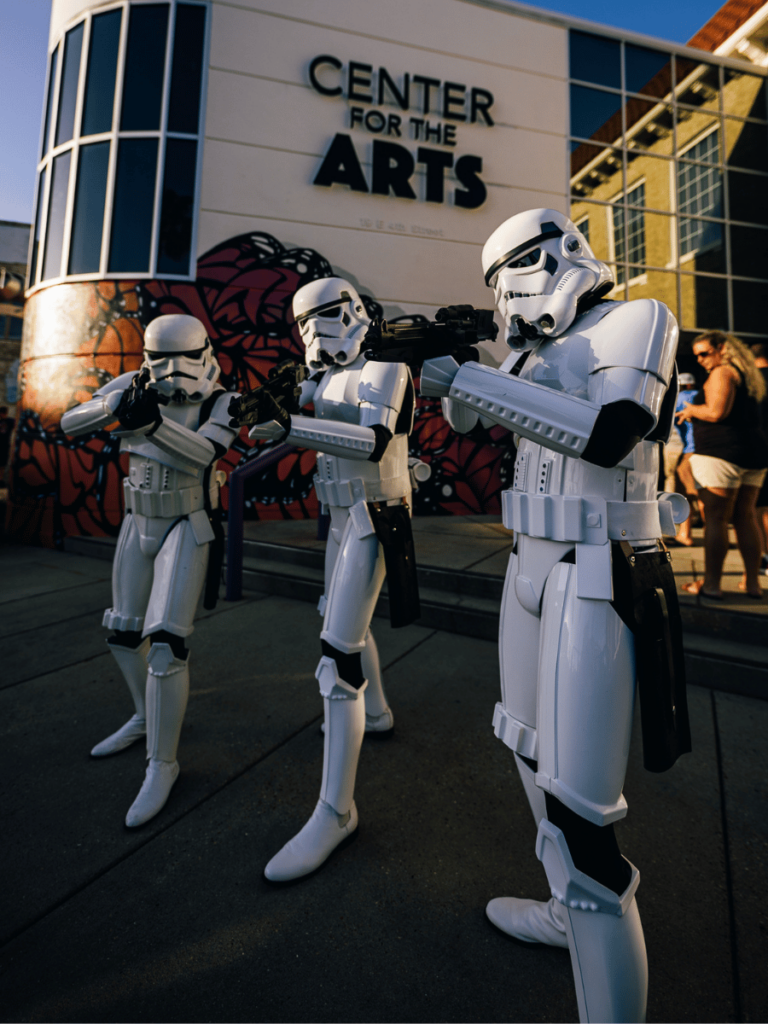 17. Welcome the Spring with Blessing of the Fleet and Free Your Feet
The Blessing of the Fleet & Sock Burning is an annual tradition where nearly 50 boats sail by the St. Andrews marina while the community gathers to honors those lost at sea and ask blessings for the safe travels of those who make their living on the water. Afterwards, revelers pull off their winter socks to "free their feet," tossing them into a big tub to be burned and officially usher in flip-flop season.
18. Blow Your Own Glass
If you've ever been interested in taking up glass blowing, you can take a workshop at the Panama City Hot Glass Studio to make your own glass! They offer different classes where you can make your own special keepsakes, like platters, tumblers, candles, and special holiday items. If you don't want to make your own, you can shop their selection of pre-made items at their store or in the Merchant Factory.
The LH Bead Gallery is a full service bead store, offering one-of-a-kind handmade jewelry, jewelry-making classes, and thousands of beads to select from. Owner and artist, Lisa Hanna, makes unique beaded creations and her own lampwork beads.
19. Raise Your Glass to Oktoberfest
Dust off your lederhosen and celebrate the annual Oktoberfest in Panama City! That's right, no plane ticket to Germany required because you can join us in Historic Downtown for a weekend of free, fun, and family-friendly Oktoberfest festivities and traditions. Beer and brats, anyone? As if the Oktoberfest Festival isn't already exciting enough, Destination Panama City will be hosts an annual Craft Beer Tasting to kick off the weekend!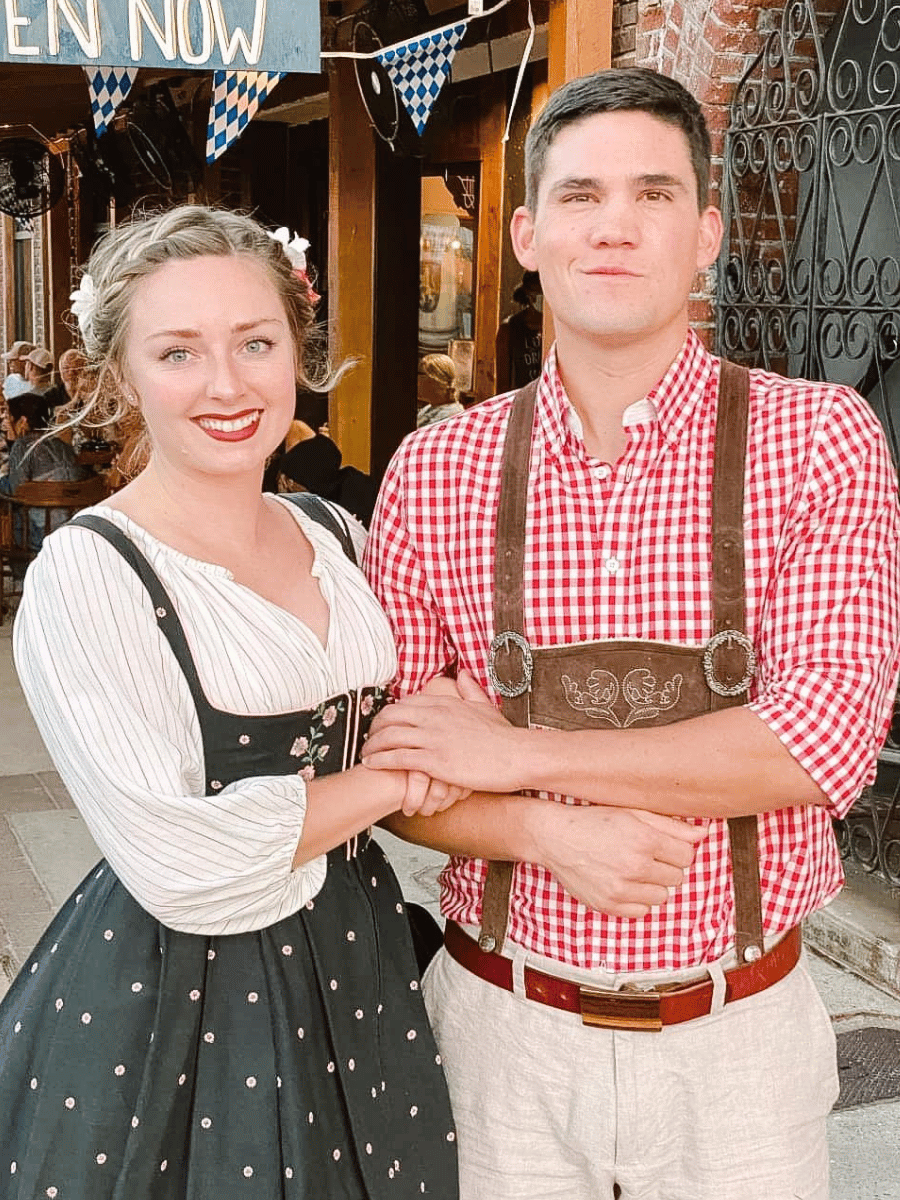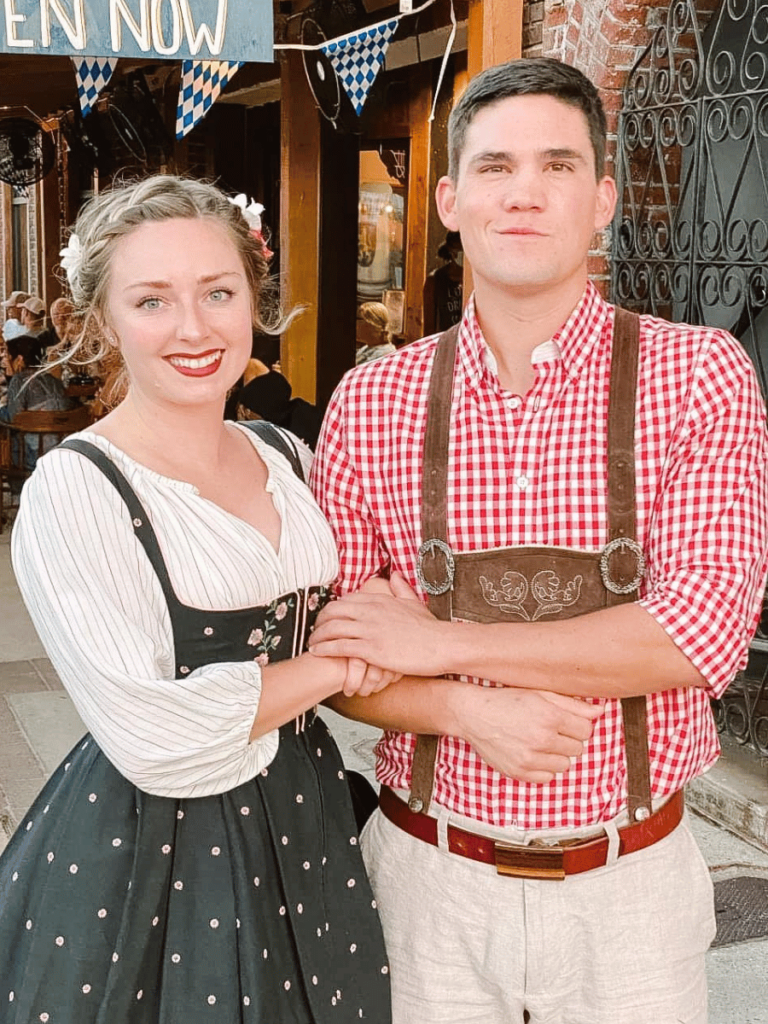 20. Have a Haunting Halloween
If you're looking for a magical and spooky place to celebrate Halloween, then Panama City, Florida is precisely where you need to be. From haunted houses in hauntingly historical buildings to bicycle riding witch parades, you'll find the spirit of Halloween around every corner all October long. The Halloween season has some of the most unique things to do in Panama City. Our Ultimate Guide to Halloween is updated yearly, so make sure to check back for the 2023 list of events!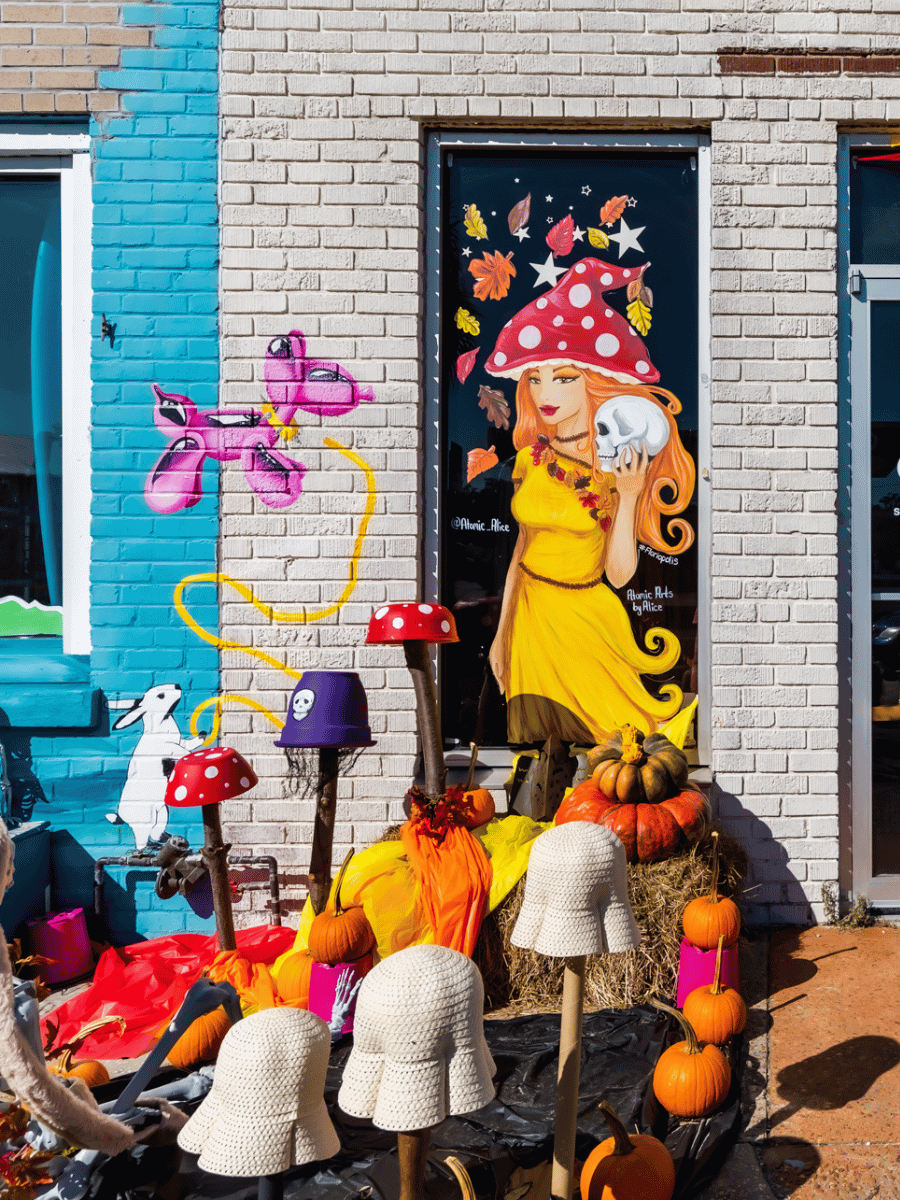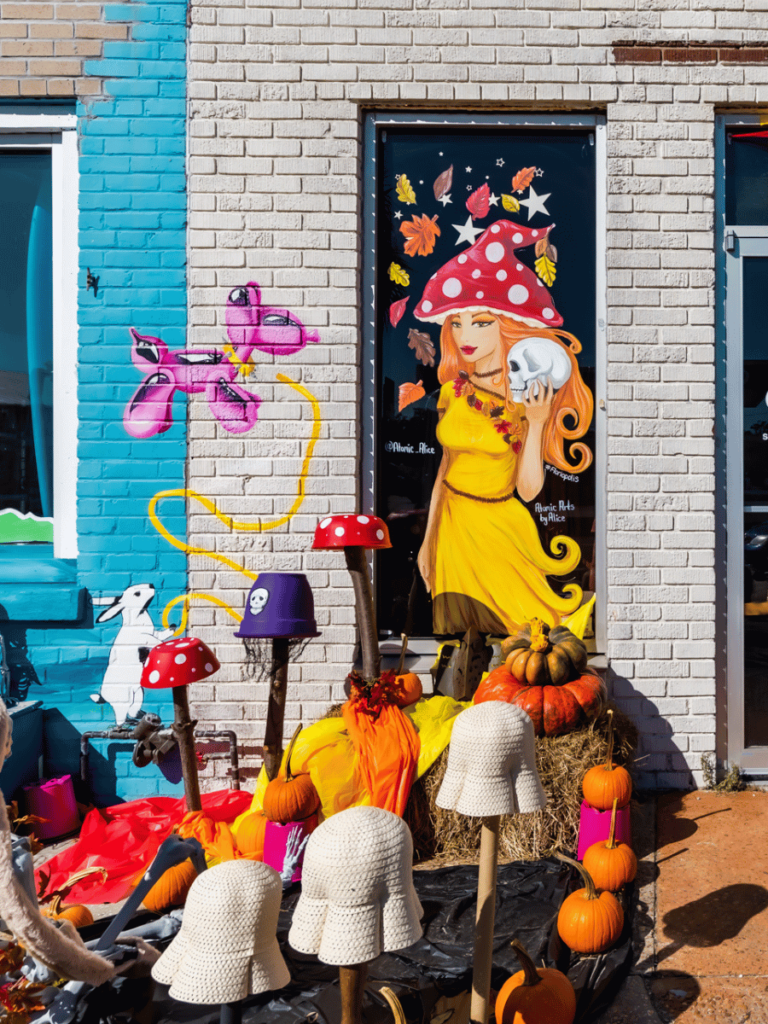 21. Have a Merry Christmas
Well-worn traditions meet eclectic vibes during the holidays in Panama City. The funky, salty, and soulful vibe that Panama City is known for all year round doesn't change during the holidays either. Mrs. Claus can be found reading stories in the local brewery. Award-winning farmer's markets transform into special holiday markets. Sounds of Christmas medleys by the local A Capella Chorus can be heard drifting through the air. Experience your most magical Christmas yet when you spend the holidays in Panama City. Our bucket list is updated yearly, so make sure to check back for the updated list!
22. Prioritize Self Care
Generations of travelers have visited Panama City in search of recreation and rejuvenation. Salt extracted from the bay was said to have healing properties. Today, you can still find that sense of pure bliss at one of the many spas in Panama City. Little Indigo Spa in Historic St. Andrews offers a variety of spa packages with massages, facials, body scrubs, and sauna wraps. They also house a modern apothecary and shop in their storefront where you can buy essential oils, herbal teas, and other natural remedies. Hue Salon and Boutique in Downtown Panama City also offers a variety of spa services, from massages to facials to cupping.
23. Dock and Dine
If you're traveling to Panama City by boat or just enjoying a day on the water, you can travel the bayous and basins to dock and dine at some of the most delicious restaurants Panama City has to offer. Tie your boat up to the 320-foot dock at Uncle Ernie's that will bring you directly to their back door. Order your plate of fresh seafood to the backdrop of a signature Panama City sunset and the sounds of live music on their two-level outdoor deck.
Tucked in the heart of the Massalina Bayou, you can sail right up to Bayou Joe's. Dock your boat and climb into the restaurant for some of the best southern-style cooking around with 180-degree views of the water.
Dock your boat at the seawall in the St. Andrews Marina, and meander to Alice's on Bayview for the perfect waterfront dining experience. What could be more charming than enjoying a meal drenched in classic southern flavors while overlooking a picturesque St. Andrews Marina sprinkled with sailboats?