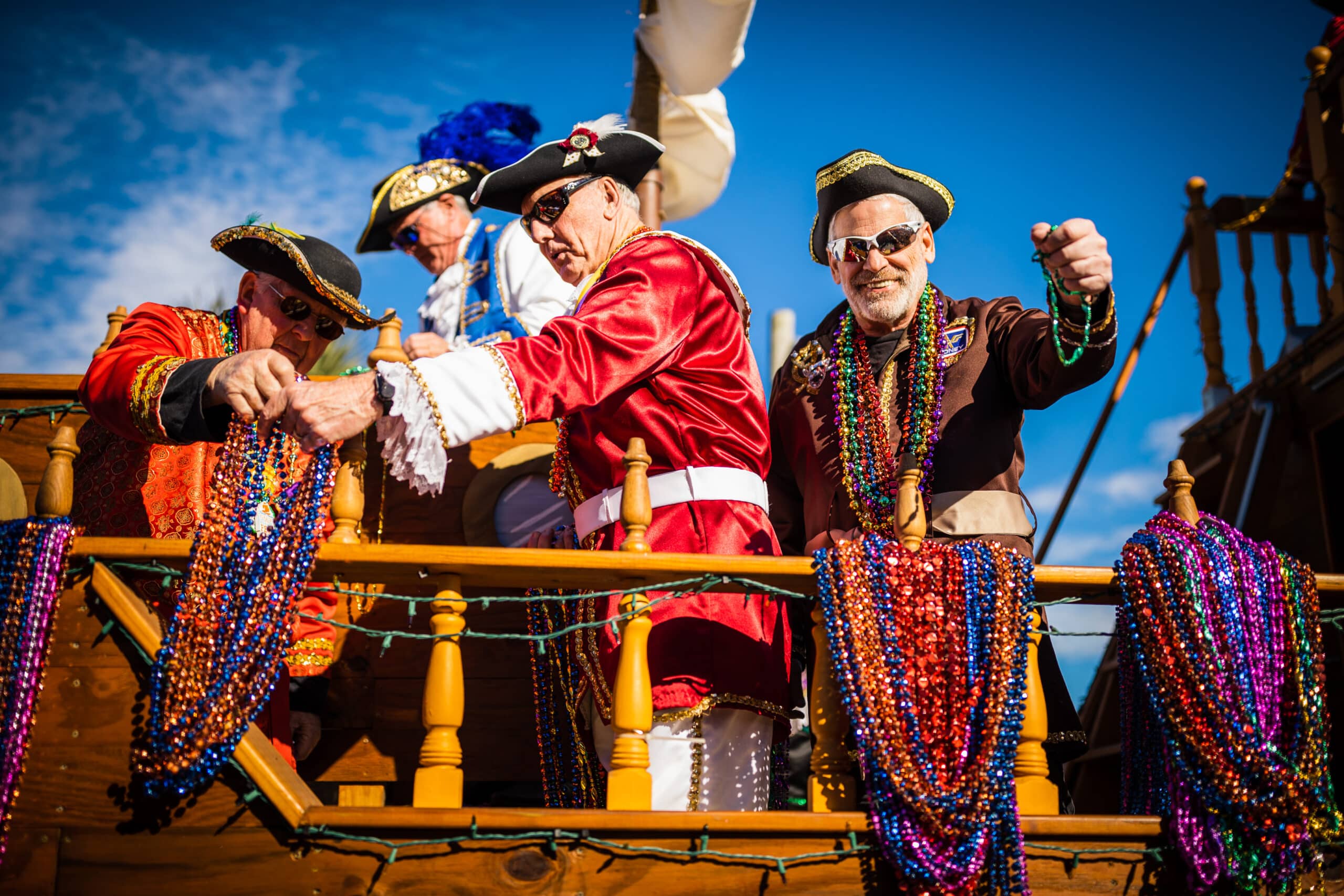 Mardi Gras in Panama City is 3 Days of Epic Celebration with Krewes, King Cake, & Beads by the Bay!
The Largest, Most Popular Celebration in Panama City
Funk. Salt. Soul. In Panama City, Florida, Mardi Gras comes alive with 3 days of epic festival celebration, parades, beads, & live music when the Krewe of St. Andrews Mardi Gras parade and festival fills the streets of Historic St. Andrews. For over 25 years, it has been the largest, most popular celebration in Bay County. You can enjoy three fun-filled days of Mardi Gras festivities. From the main parade to special parades for kids and even your pets, Mardi Gras in Panama City is family-friendly, aiming to entertain kids and adults alike. There's no better way to immerse yourself in Panama City's funky, salty, and soulful culture than by joining the fun of the local Mardi Gras festivities.
Your Guide to All of the Mardi Gras Parades in Panama City!
Colorful floats! Shiny beads! Live music! Who doesn't love a parade? You won't hear many in Panama City deny that the Krewe of St. Andrews Mardi Gras is the best around. Although Mardi Gras was once deemed an event for only adults, the widely loved parades and festivals are now known to feature tons of family-friendly activities and special events just for kids. And that goes for Panama City too. Here's your guide to all the parades that you can experience during the three-day celebration of Mardi Gras in Panama City.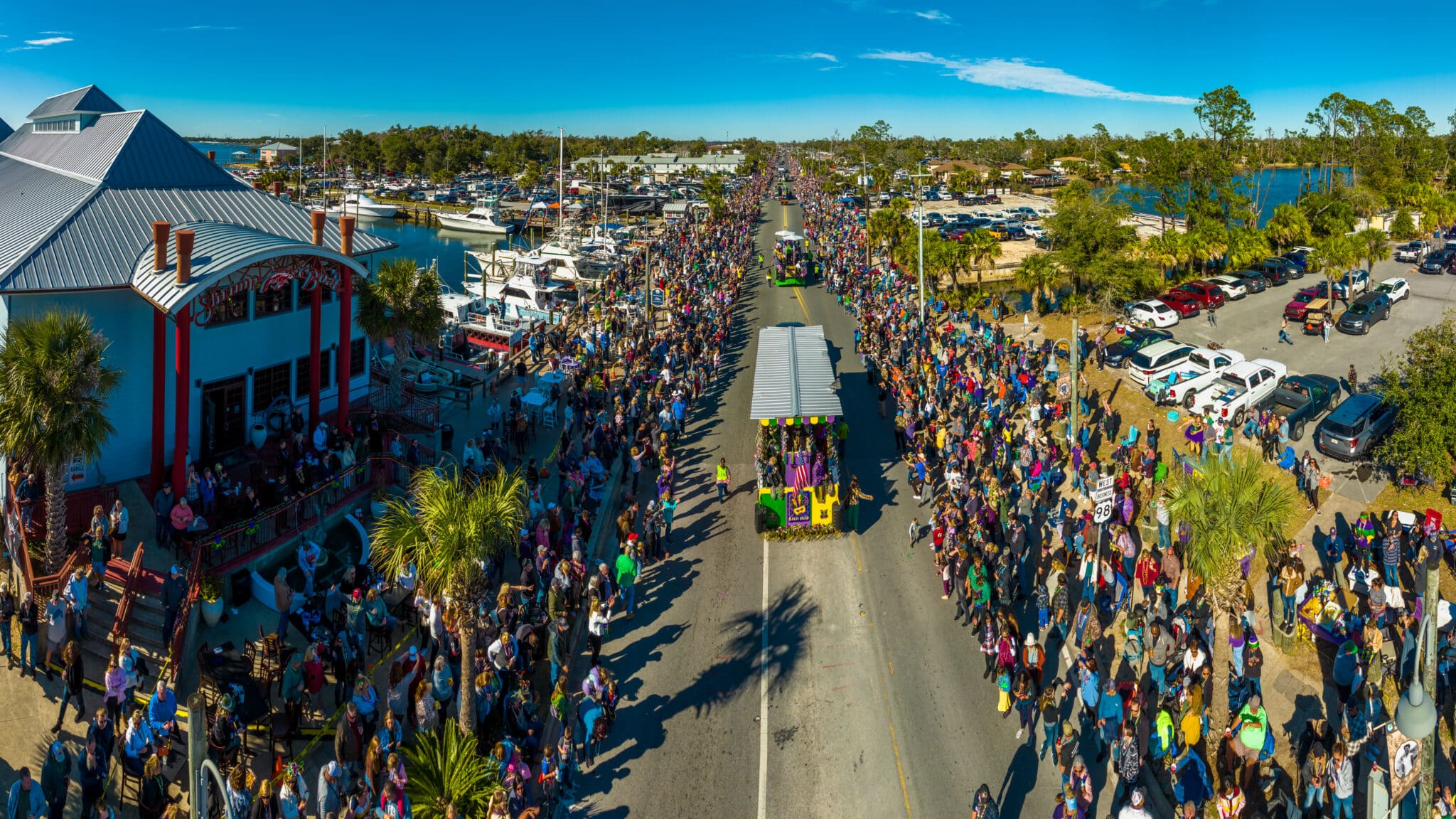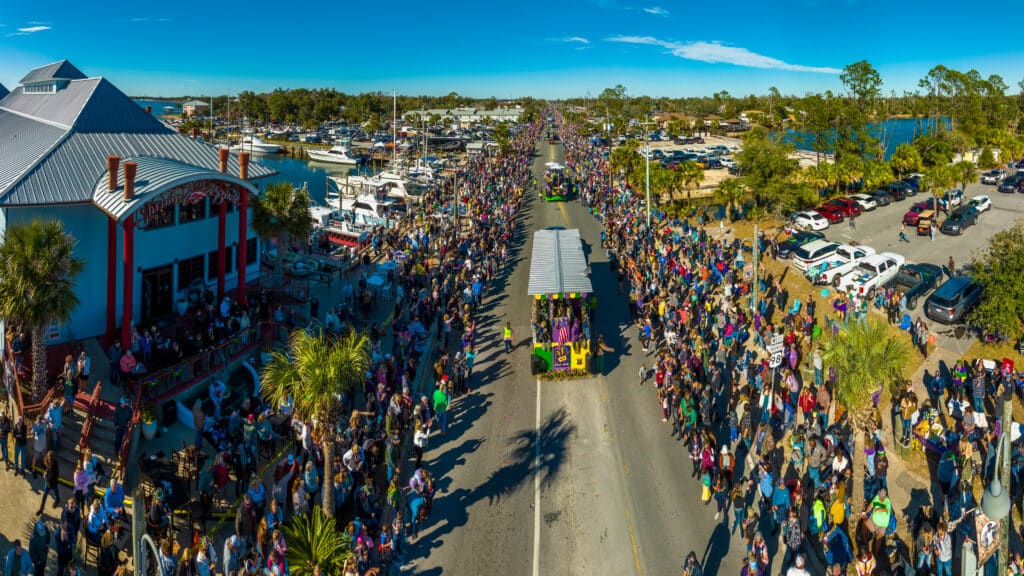 Kids Parade
Kick off the party weekend with the kids' parade on Friday from 4 PM to 10 PM, then stay for the food and fun! The parade begins at 4:30 PM, with floats traveling down Beck Avenue in Historic St. Andrews. The kids delight in adding layers of beads to their already funky costumes. After the parade, the kids can continue to have the time of their lives! The kids' zone is a favorite place for all the little ones, featuring different activities each year, such as face painting, inflatable bounce houses, and obstacle courses.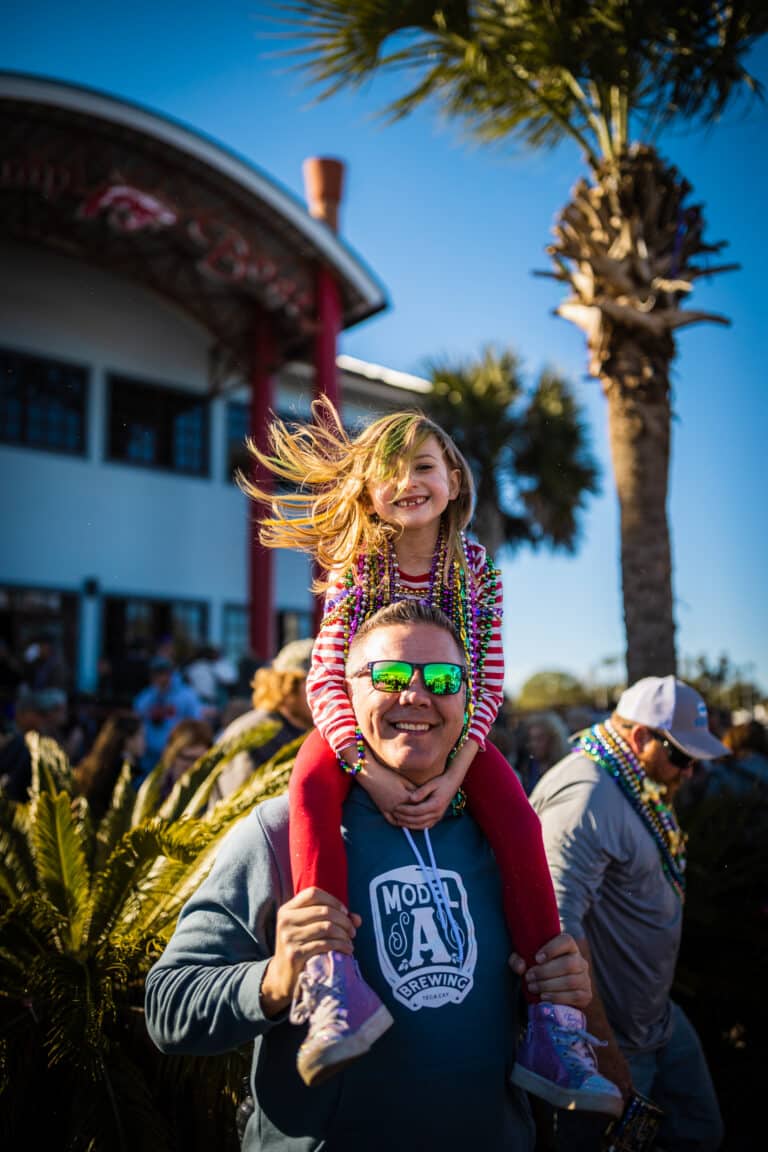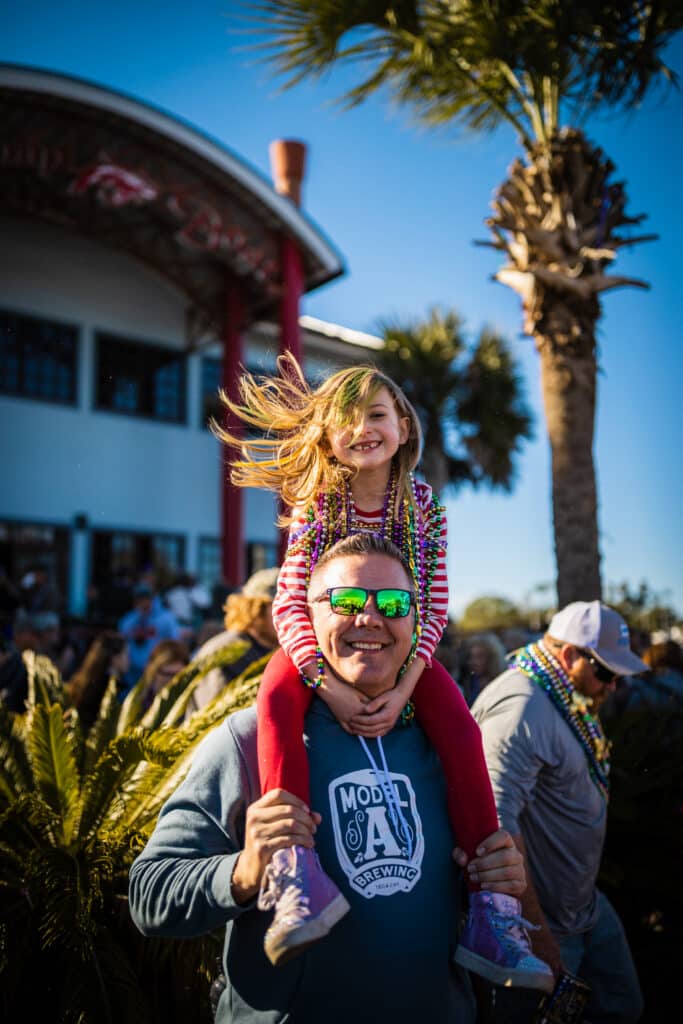 Main Parade
The second day of Mardi Gras in Panama City features the main parade, with over 14 krewes on 30 vibrant and colorful floats, complete with the color guard. The party lasts all day on Saturday from 10 AM to 10 PM, with a crowd of over 50,000 parade watchers gathering along Beck Avenue in hopes of adding to their bead collection. Festive live music is played along the route, as tens of thousands of beads and doubloons are tossed into the air landing into a sea of outreached hands. Purple, gold, and green are the main colors of the day, with feathers and glitter adorning the funky attire, from brightly colored hair to masquerade masks, jester hats, and giant bow ties. And we would be surprised if you didn't make sightings of several funky and soulful characters, from pirates and mermaids to exotic belly dancers and sousaphone players in feather pants. Along with all of the local shops and restaurants to visit, you'll find vendors selling delicious food and fun merchandise gathered on the streets.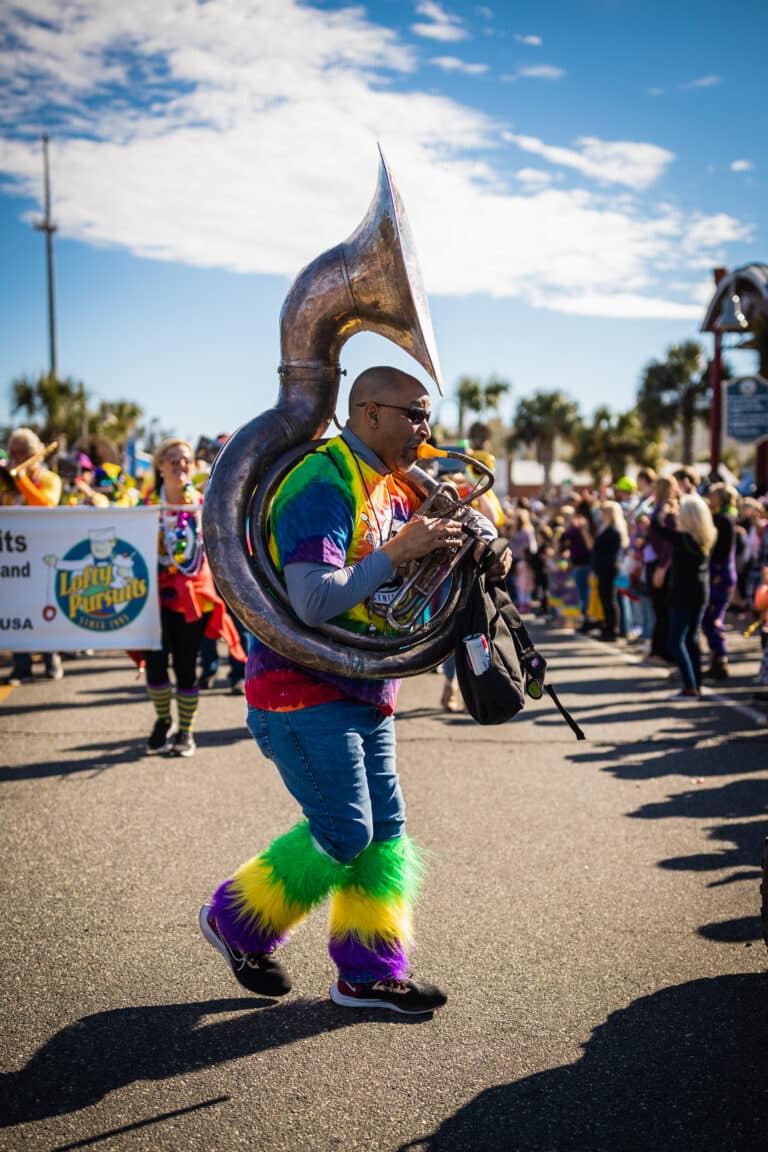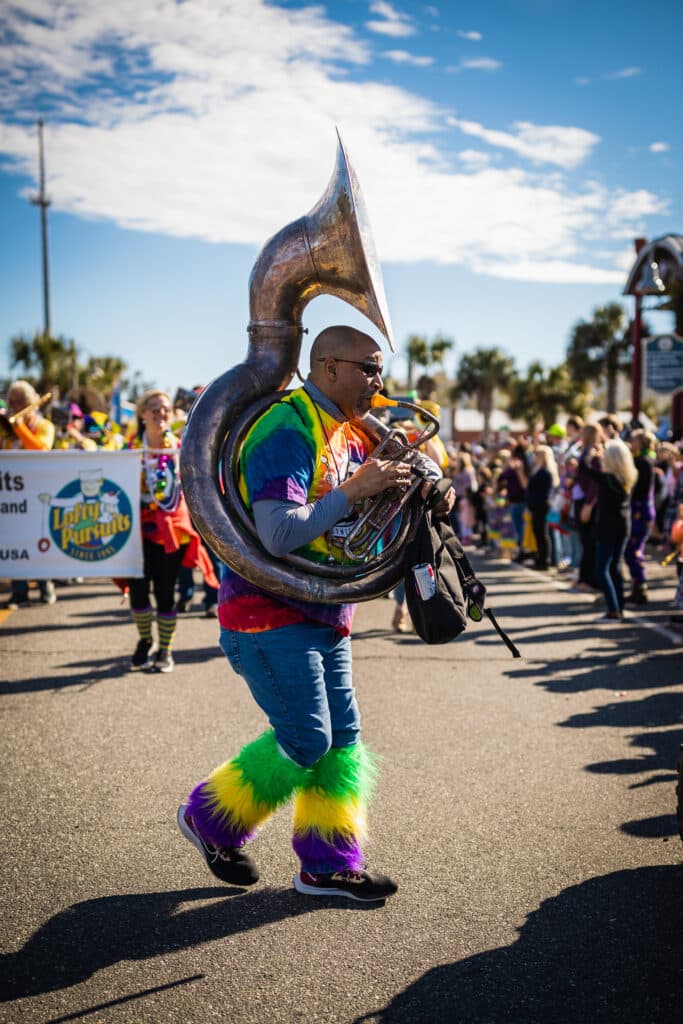 Pet Parade
It's no secret that Panama City is pet-friendly and loves its community of pets. Historic St. Andrews has its very own Salty Dog Mayor, with mayoral duties and all. There's even a Salty Dog Farmers Market featuring all things dog friendly, from treats to grooming. You can go home from the market with your newly adopted puppy. So it's little surprise that the final day of Mardi Gras in Panama City is dedicated to a Pet Parade on Sunday from 10 AM to 4 PM. Of course, the Salty Dog Mayor makes a grand appearance and the playful and adorable animals are even more adorable in their Mardi Gras attire. The parade begins at 2:30, and you can go to Oaks by the Bay Park at 1 PM to register your own sweet pet to join the parade.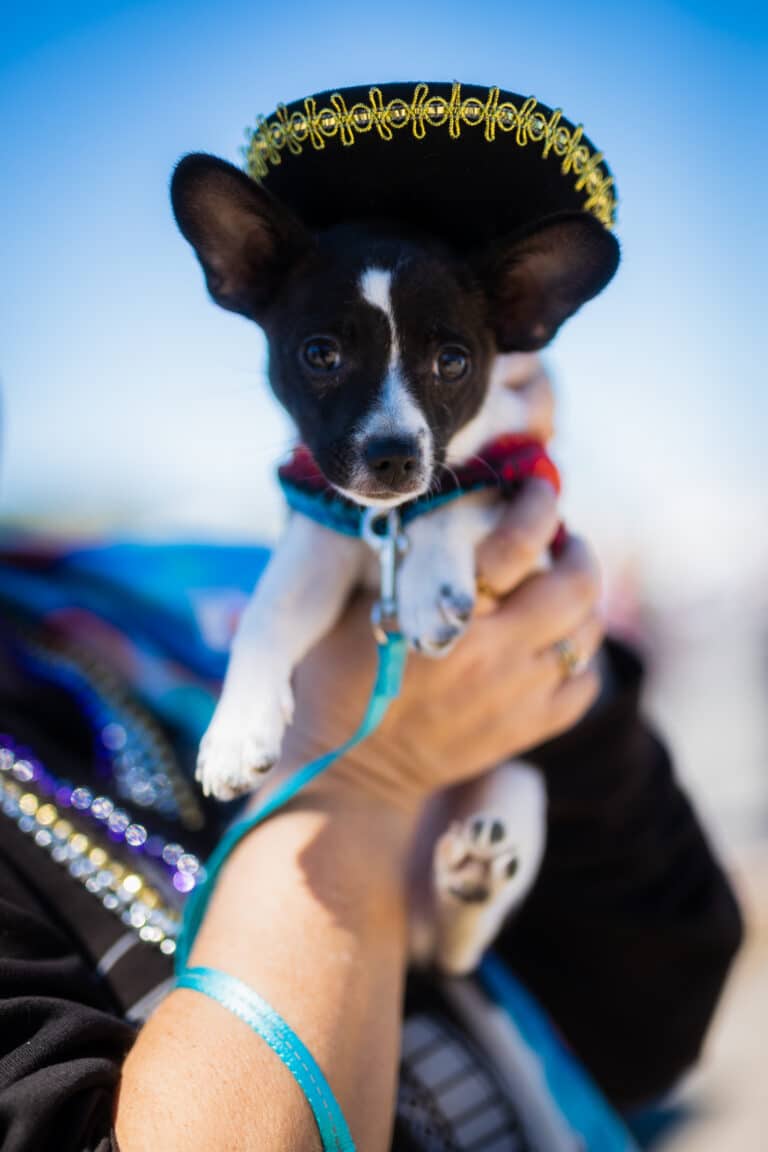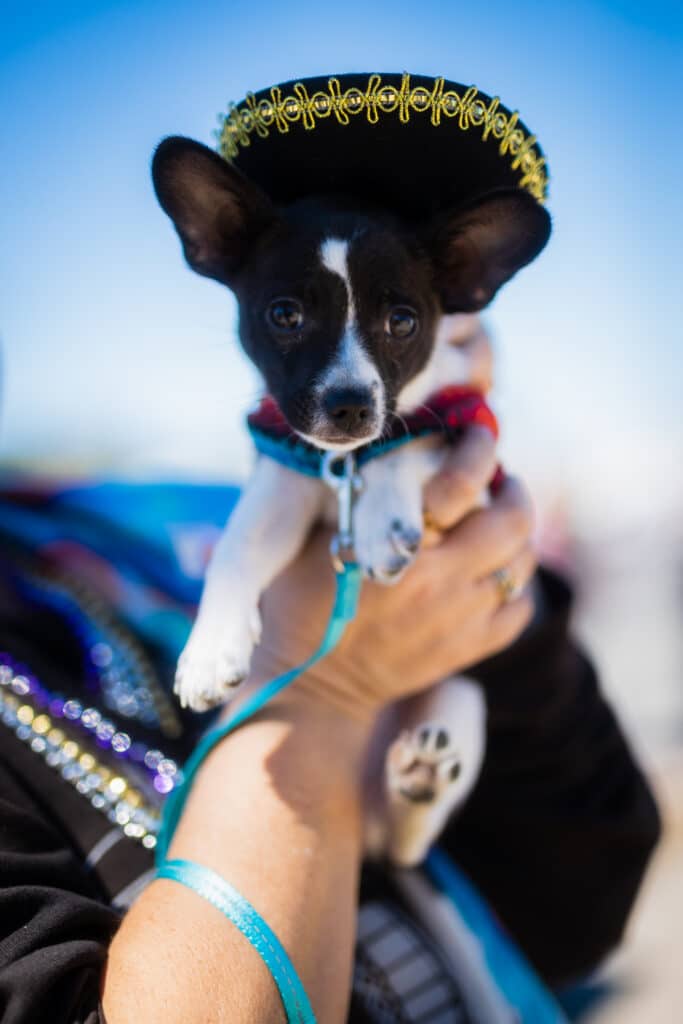 Your Shopping Guide for Mardi Gras in Panama City
King cakes, masquerade masks, and all the best accessories can be found right here in Panama City. Here's your shopping guide to finding all the best for Mardi Gras in Panama City!
King Cakes
It's not Mardi Gras without a traditional King Cake. During Mardi Gras in Panama City, you can find them at the local Bagel Maker in Downtown Panama City. Made from scratch every day, they're guaranteed to be fresh…and delicious!
Get Costume Ready
You can dress the part for Mardi Gras in Panama City by shopping at one of the many local boutiques. Gypsybeach Kreations has a selection of crowns, masquerade masks, and funky jewelry. They even offer masquerade themed art classes! Little Indigo offers a variety of special services each year. Call ahead and ask about their special Mardi Gras face beads and masks! You can also find a selection of jewelry at Little Village and bright sparkly Mardi Gras themed clothing options with all the glitter at Amore Boutique.
Find More Signature Events in Panama City
Home to some of the best art and music festivals and largest parades in the county, you can find events happening almost every day of the week in Panama City. Visit our events page to see what's going on!