Panama City – Trade in the sun and sand for shade and serenity at Little Village
Panama City has it all – a perfect location overlooking St. Andrew Bay with easy access to the Gulf of Mexico, a thriving arts and culture scene, a range of dining offering the freshest local seafood, and diverse shopping and antiquing. You won't be lacking of anything to do while you're in Panama City!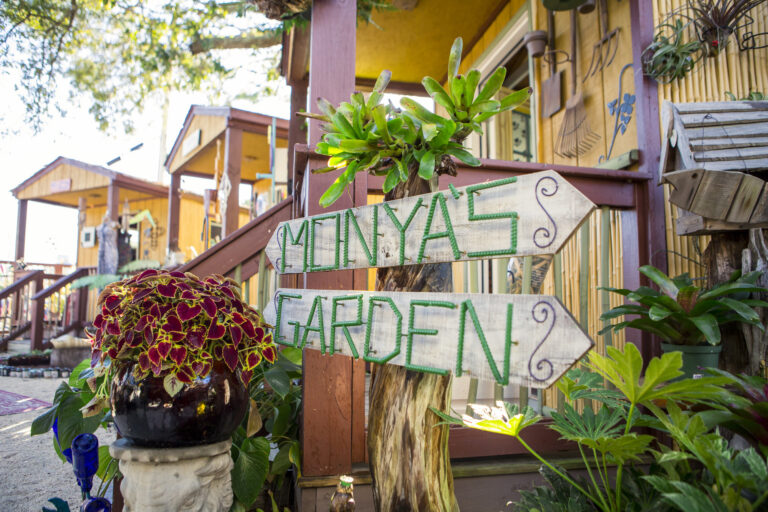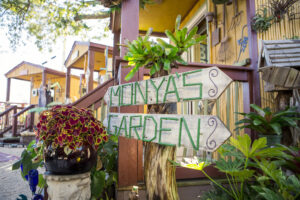 A local favorite and a place where you can get the true experience of Panama City is Little Village, a waterfront shopping and entertainment venue located in Historic St. Andrews. A sidewalk community built on the shores of the Bay and dedicated to giving an organic experience, Historic St. Andrews uses the slogan #KeepStAndrewsSalty. With a hippie vibe, Little Village will give you just that – an organic experience that you won't find outside of Panama City. When you first walk in, you'll be greeted by lots of friendly faces and possibly even Kenny the house-cat. Make your way to the little indoor huts for a little bit of shopping, each offering a unique selection of items. As your exploring each hut, don't forget to look around you, or you'll miss the fun outdoor and garden decorations. There's a large indoor shopping area located in the back with a deck that extends over the lake. The inventory is constantly changing and you can discover handmade, eco-friendly, fair trade, recycled, and re-purposed items from around the globe with a special selection of local artists' work. Little Village also offers a selection of flavored salts by Gulf Coast Saltworks, a local company that harvests salt from the local Gulf Waters.
While you shop, you can enjoy a cold beer or a glass of wine or snack on Finns Island Style Grub cuisine and listen to live music on the outdoor patio overlooking a superior water view. You can't go wrong with anything you choose to order from Finns, from the overstuffed fish tacos to the burrito bowls and quesadillas all served fresh and made to order. Inspired by a combination of saltwater, tropical islands, fishing and a deep cajun history, the menu at Finns Island Style Grub is a blend of unique ideas that won't disappoint!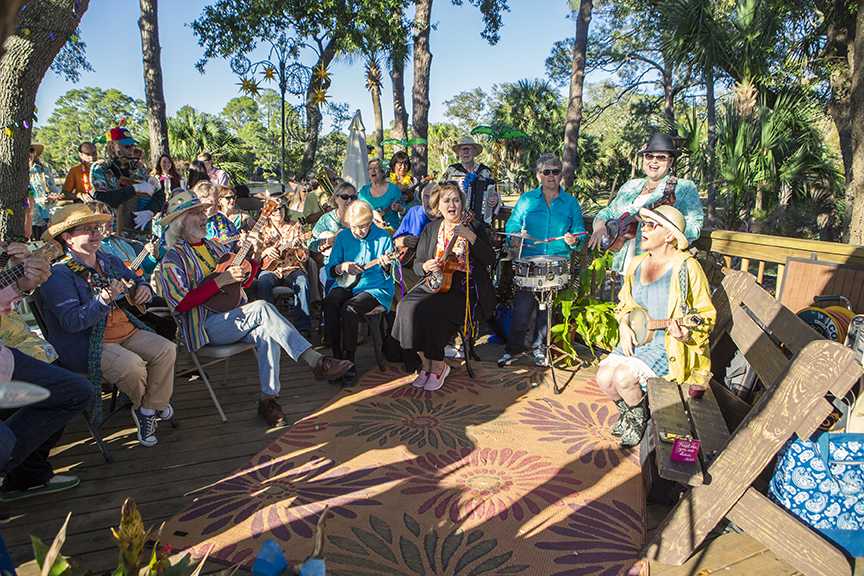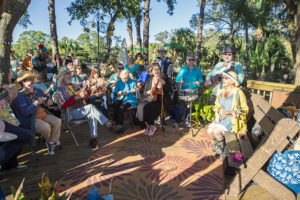 This entertainment venue is also home to the 200-person Ukulele Orchestra of St. Andrews. You won't be able to help but smile watching this fun loving group of people radiate nothing but happiness as they strum their ukuleles. Coming up later this year on October 13-15 2017 is the Inaugural Strummin' Man Ukulele Festival, a multi-day festival featuring renowned ukulele artists' concerts, workshops, vendors, and local and visitor ukulele groups. You won't want to miss this event! For more events and happenings in Panama City, visit the Destination Panama City Events page.