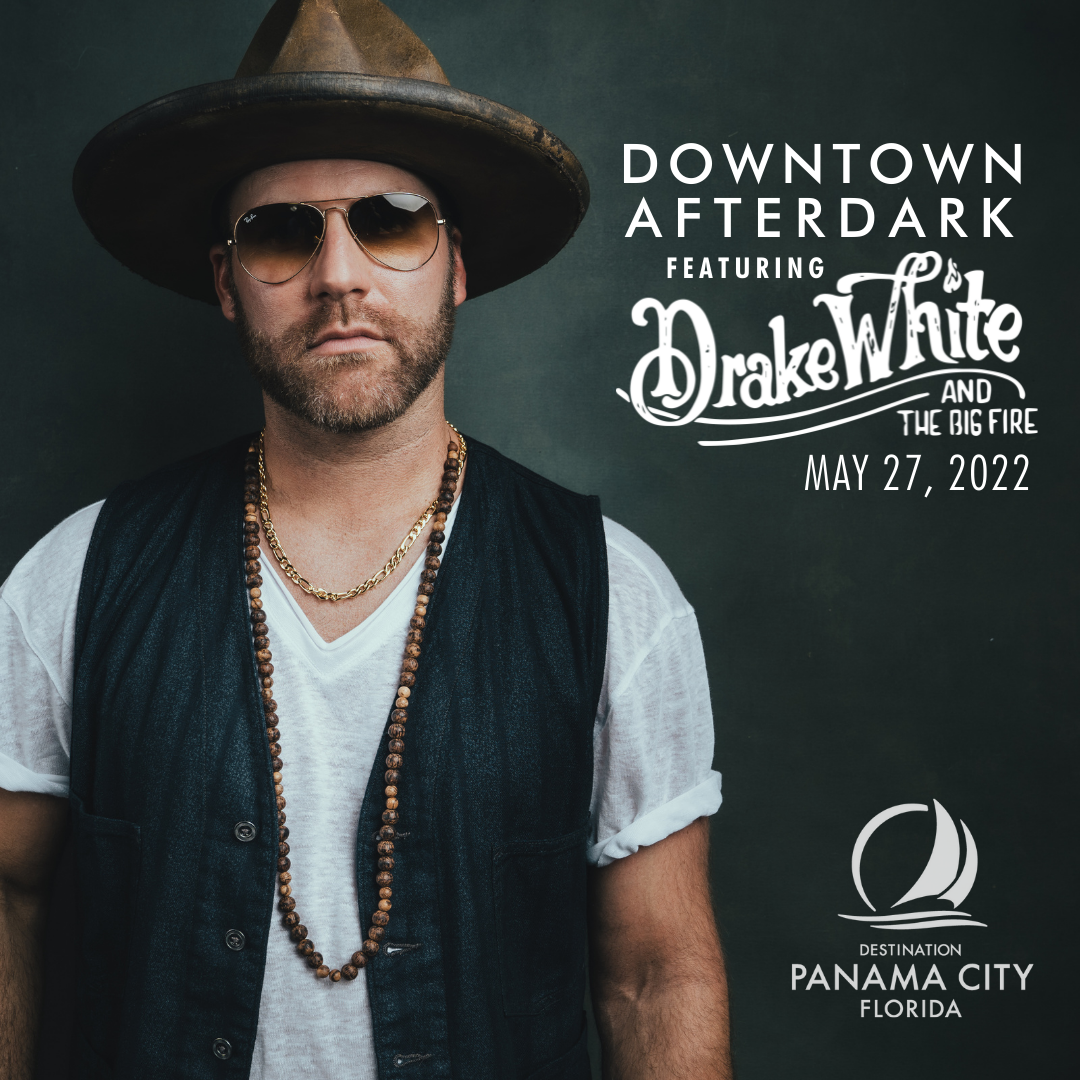 Destination Panama City Announces Drake White as Headliner for next Downtown After Dark
Panama City, FL – April 5, 2022 – Destination Panama City is pleased to announce the continuation of the "Downtown After Dark," concert series. On Friday, May 27, 2022, Destination Panama City will once again host the family friendly, outdoor concert on the #LovePC lawn. The Will Thompson Band, a local favorite, will open the show for headliner Drake White. Tickets are limited and required for entry; so be sure to get them as soon as possible. General Admission tickets are $10. Purchase your tickets here.
To listen to Drake White's music is to fully experience the soul and rhythm of his upbringing in the Appalachian foothills of Northeastern Alabama. The undeniable sound of his soulful voice has whipped concert audiences across the country into a frenzy as Drake and his band, The Big Fire, raise the roof and summon spirits to life onstage.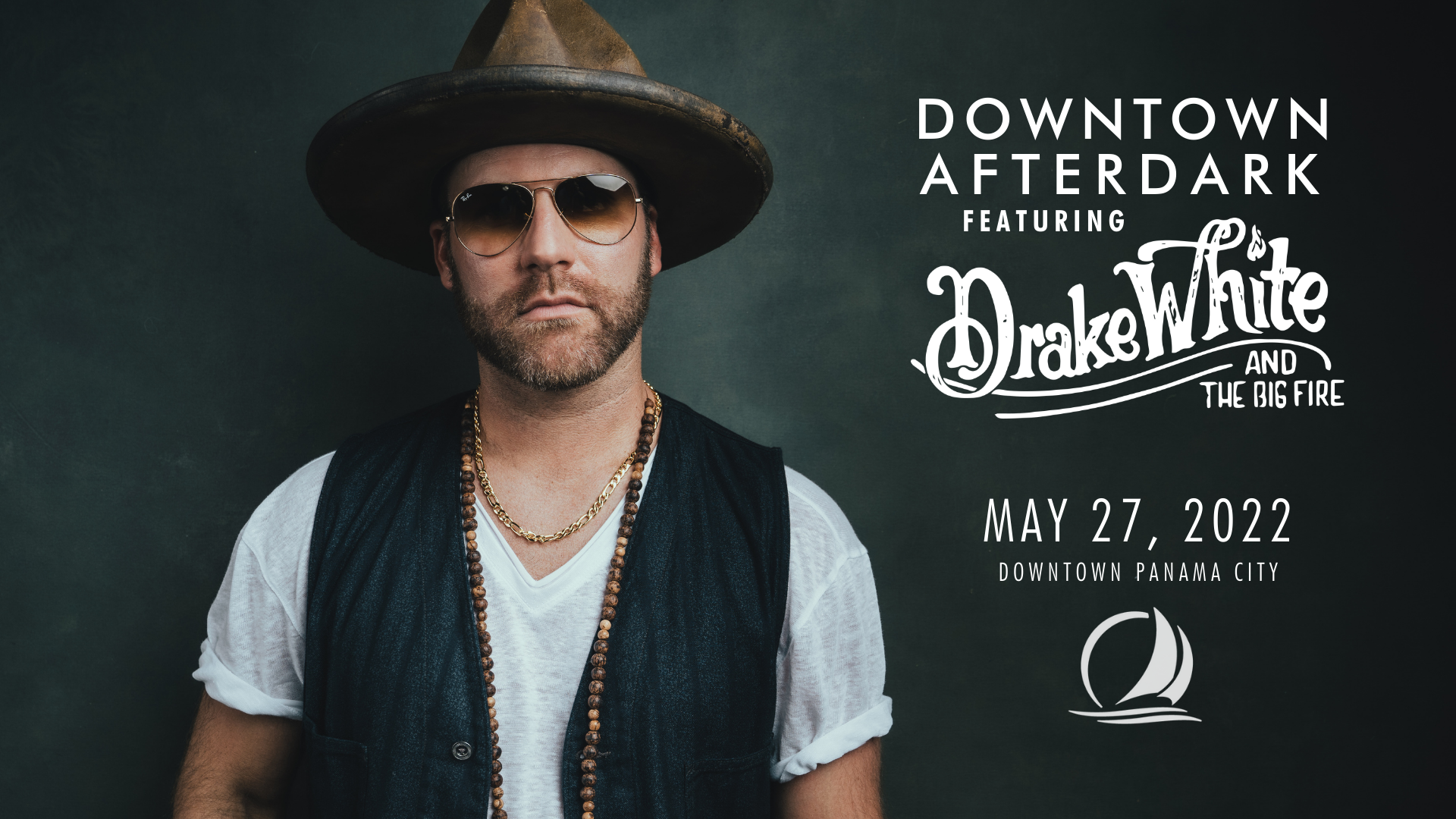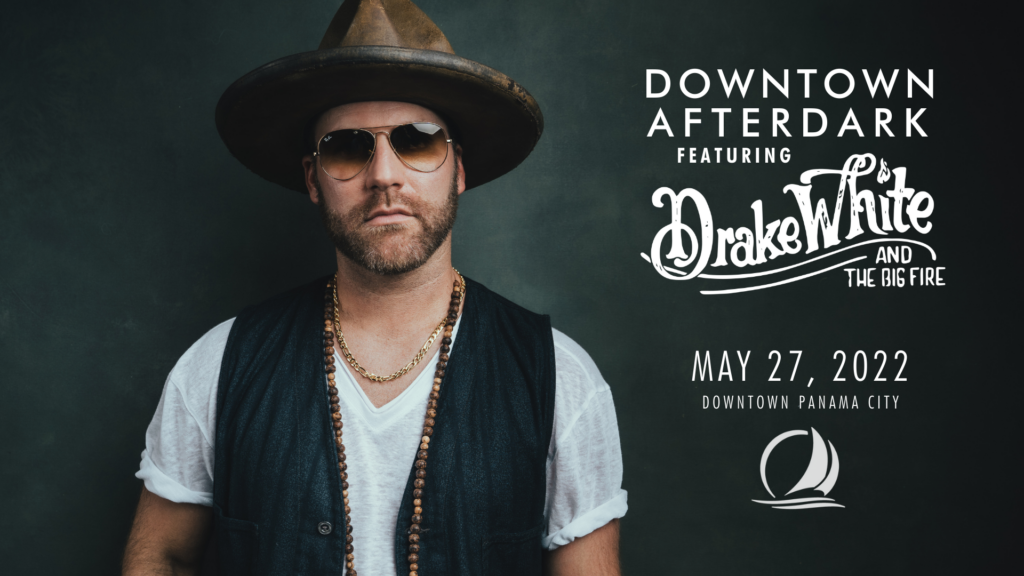 "We are thrilled to welcome Drake White to beautiful Panama City for our highly acclaimed 'Downtown After Dark' concert series," said Jennifer Vigil, President and CEO of Destination Panama City. "Our vibrant Historic Downtown neighborhood is the perfect setting for an evening concert. We've tweaked the schedule so concertgoers can catch an early (or late) dinner at one of the many independent restaurants, snap a selfie on the Mural Trail, or grab a cocktail with friends."
Proceeds from concert ticket sales will benefit a current ecological project that will bring either a deployment of an artificial snorkeling reef or a living shoreline installation to Panama City waters. The reefs will be accessible for locals and visitors alike to enjoy.
Gates will open at 4:00PM
Will Thompson Band takes the stage at 5:00PM
Drake White takes the stage at 7:00PM