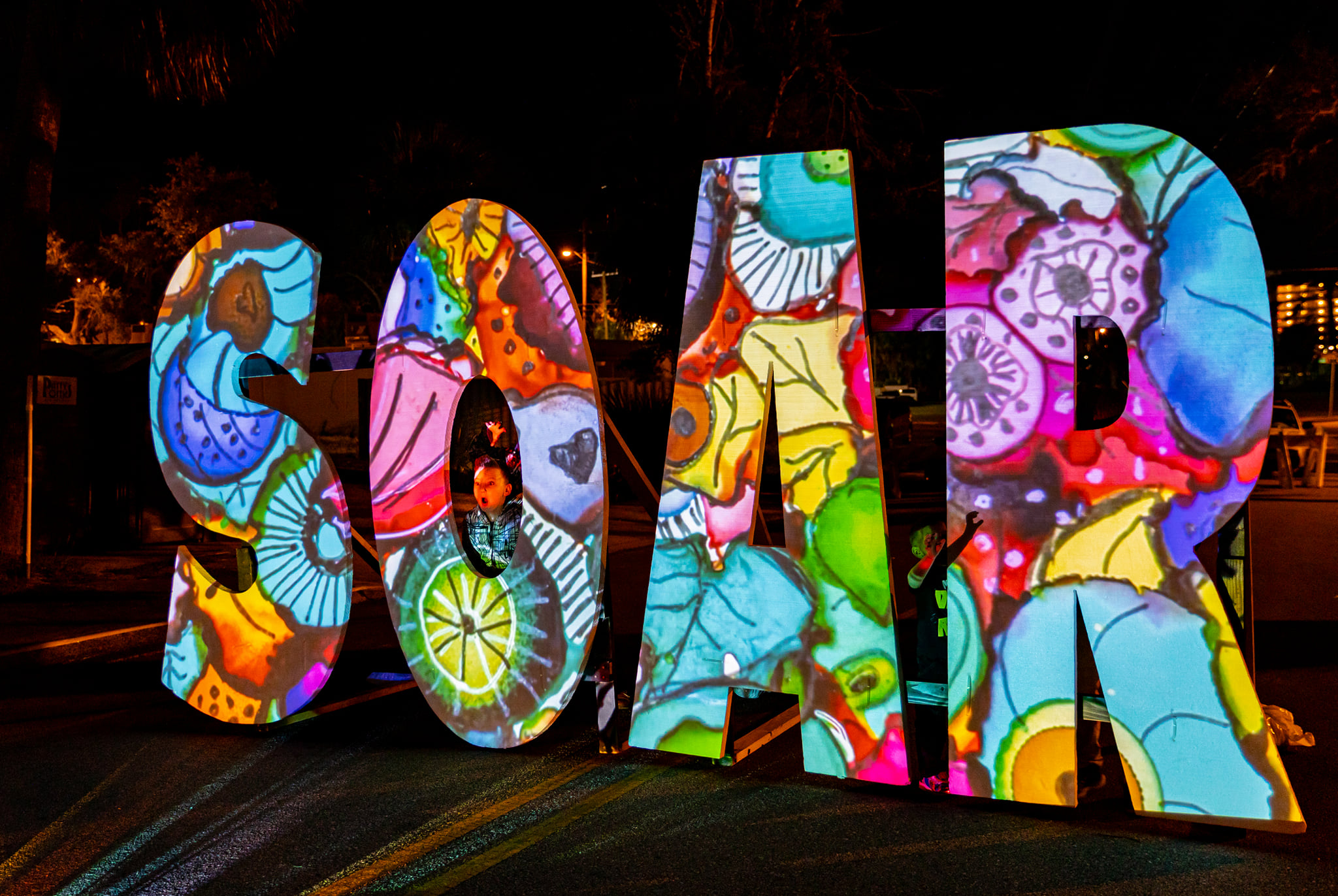 Digital Projection Art Brings Panama City to Life at the Public Eye Soar Festival
Step Inside an Immersive Art Experience with Stunning Digital Projection Art Displays
For close to a decade, the Public Eye SOAR Projection Festival has brought Panama City, Florida alive at night with an eclectic show of vibrant lights and lively sounds for two nights each November. As the largest free digital projection art festival in Florida, Public Eye SOAR features imagery from all over the world, displaying art from local and international artists, photographers, and even doodlers. The delightfully stunning displays of art transform the local Gulf Coast State College open-air campus into an immersive art experience, where it feels nothing short of stepping into another world full of magic and color.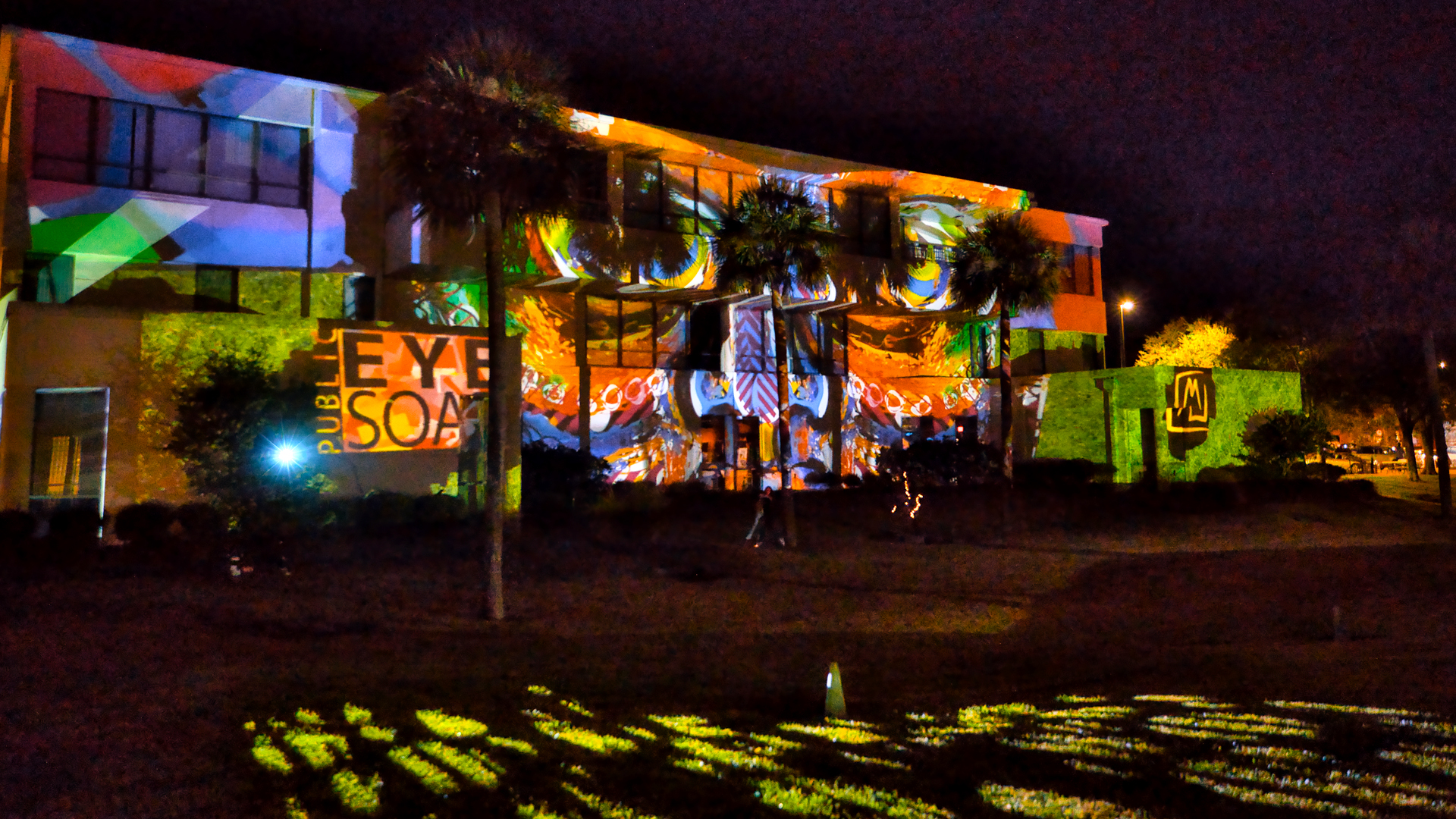 Live Music, Short Films, and the World's Largest Pinball Machine
In addition to indulging in the unique art displays, attendees can also expect to engage in a number of other fun things at the Public Eye SOAR Art Festival. Enjoy live performances, music, and dancing. Stroll through Party Alley for a walk through 3D art and a sculpture garden. Visit Movieland to watch short films and animations play across a variety of architecture. Spark your own creativity and get inspired with sand art, 'Paint the Beach', a Funhouse, and other interactive experiences. And of course, enjoy what might possibly be the world's largest pinball machine. Free for all, get ready to let your imagination light up at the annual Public Eye SOAR Festival.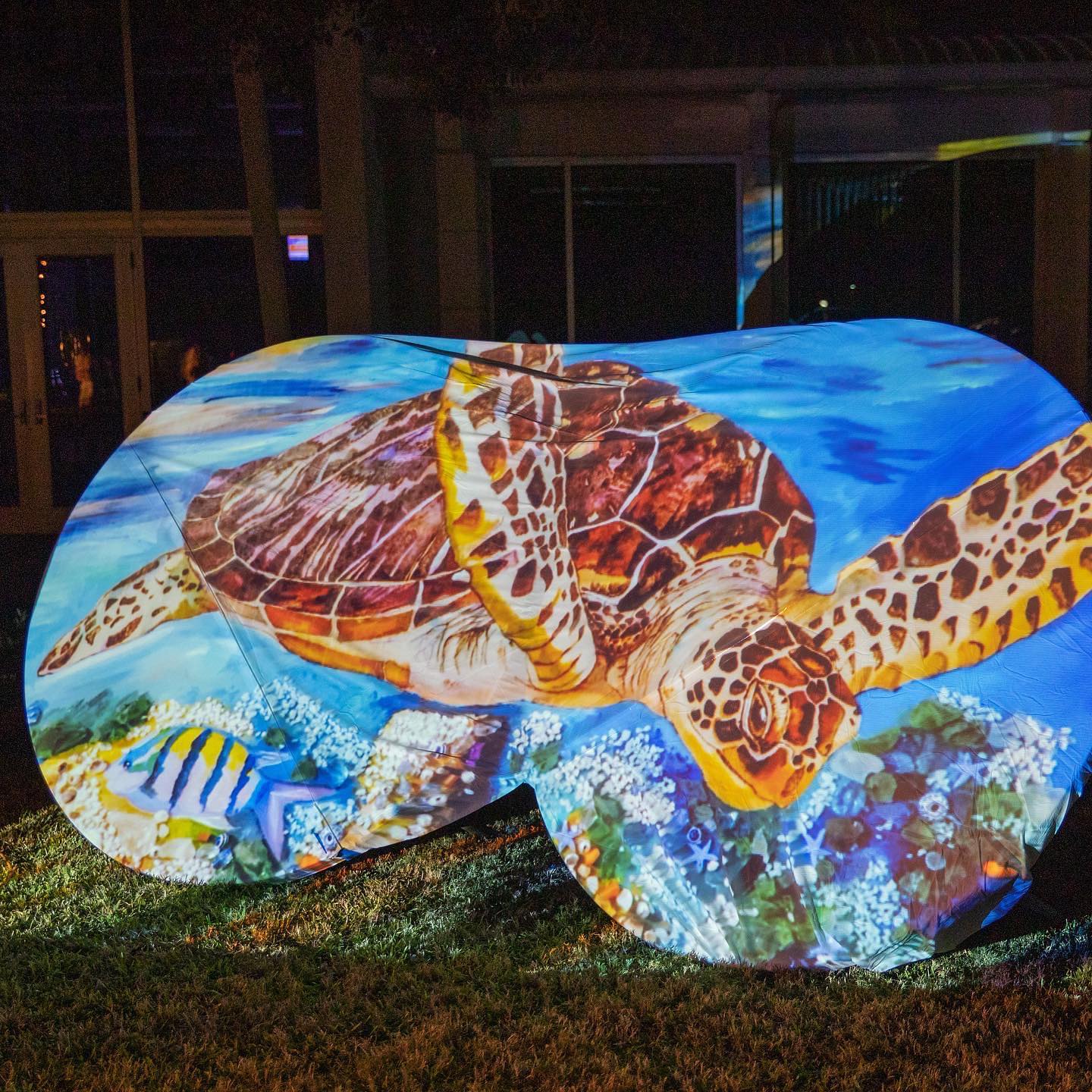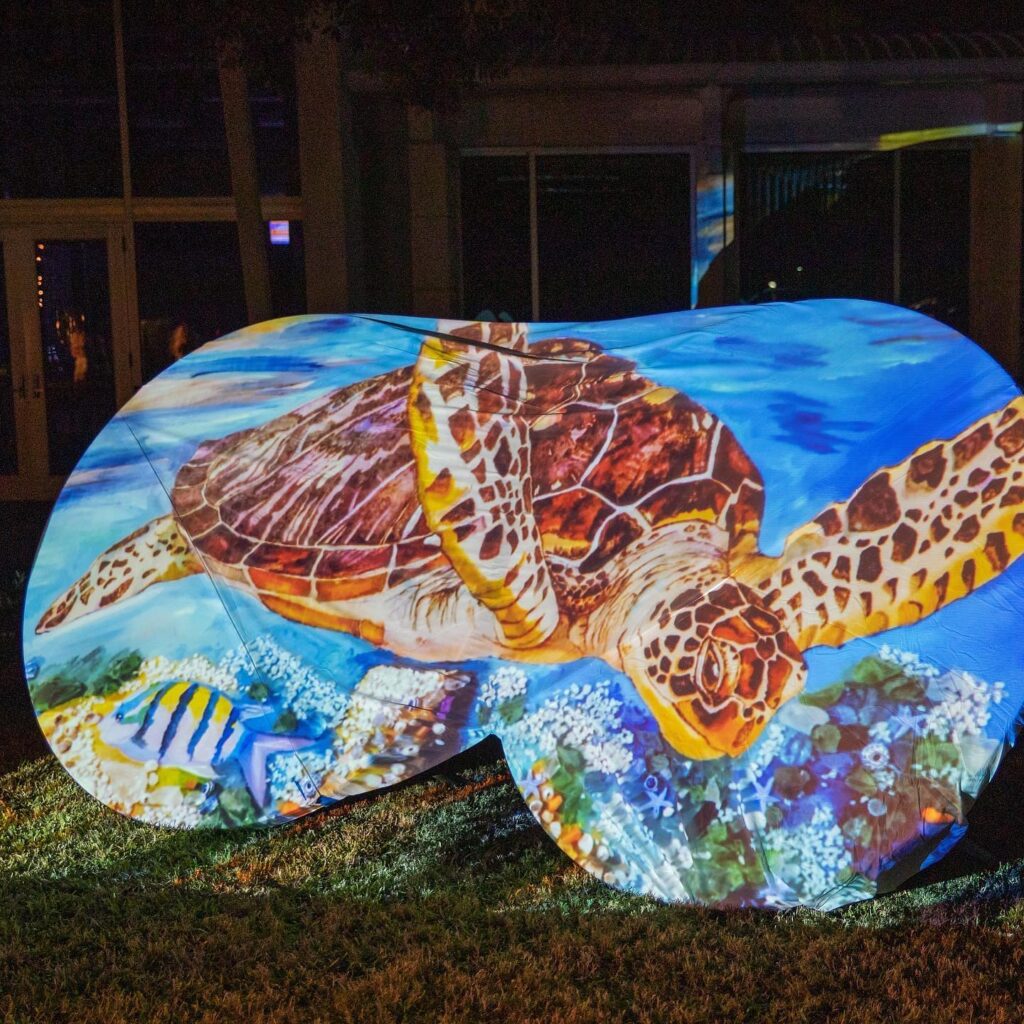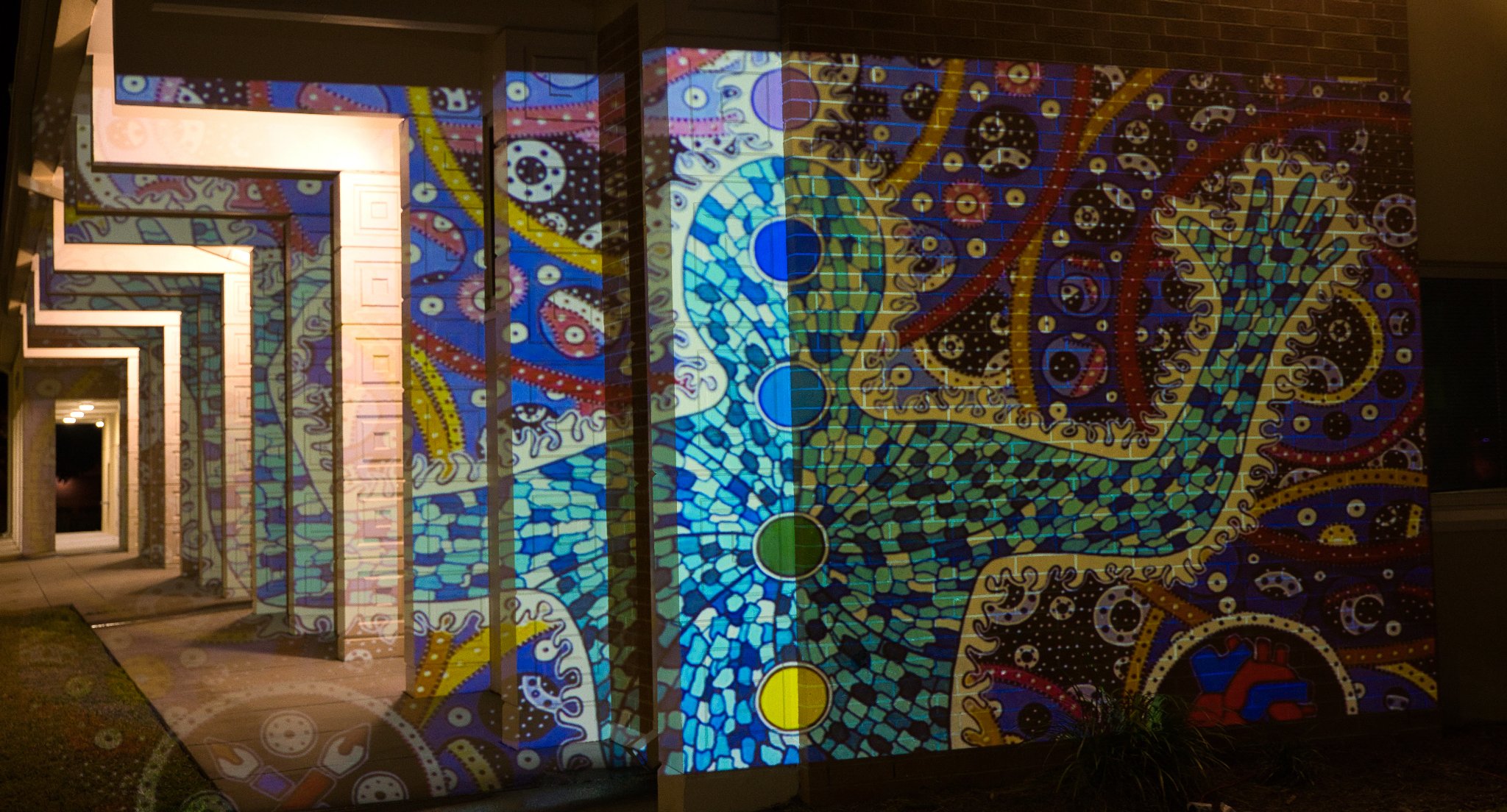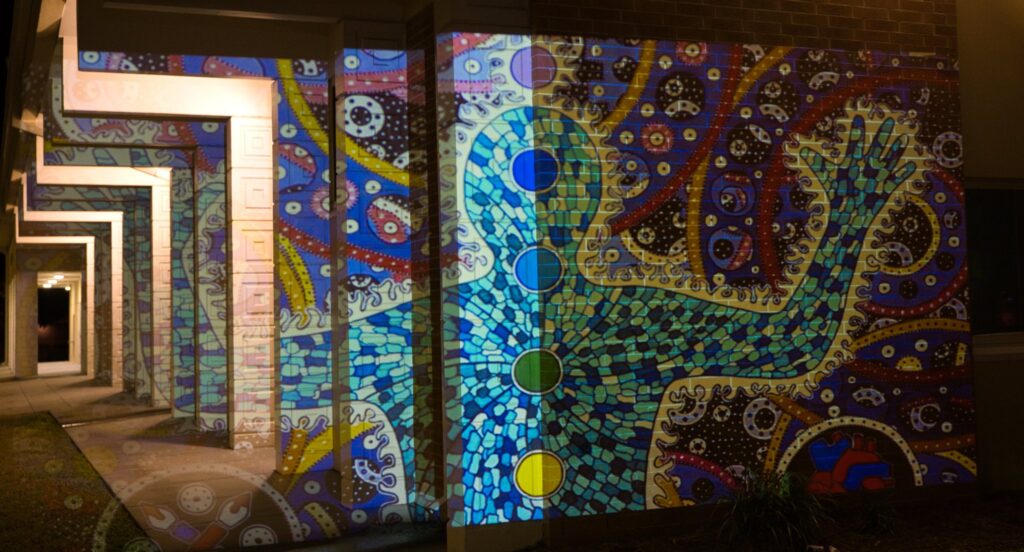 The Duo Behind the Scenes
When dreaming up the Public Eye SOAR, they asked themselves one question, "Who would be foolish enough to take on such a thing?" Just the people for the job, Margaret and JD created this event as a gift to the community. Run solely on donations and volunteers, the event still continues to grow each year.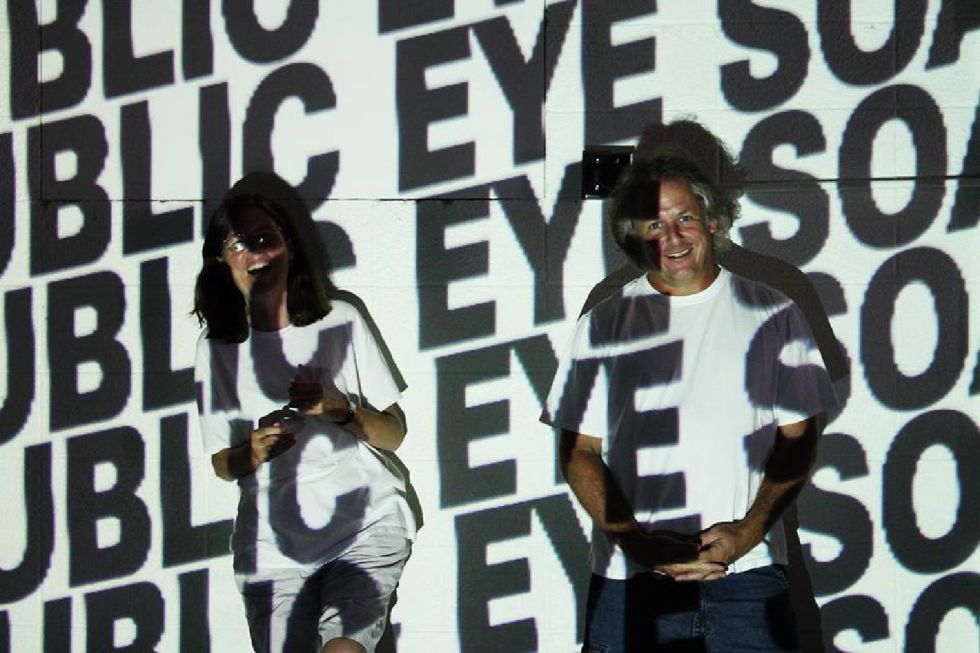 More Digital Projection Art Festivals That You Can't Miss
As a city known for its displays of public art and its soulful funky vibe, the Public Eye Soar Digital Projection Art Festival isn't the only festival in Panama City that features interactive projection art.
Flluxe
Not your average art festival, Flluxe takes mural art in Panama City to the next level, combining murals, street painting, projection art, light installations, and music all into one. Welcoming art lovers of every kind, this festival has something everyone will enjoy. Professional street painters join local and visiting artists to paint the streets with colorful art. Projection and light installations display stunning art throughout the festival. Local singers and songwriters sing live music throughout the day. Celebrate the arts with us in Panama City and watch the streets come alive; you won't find anything like it anywhere else.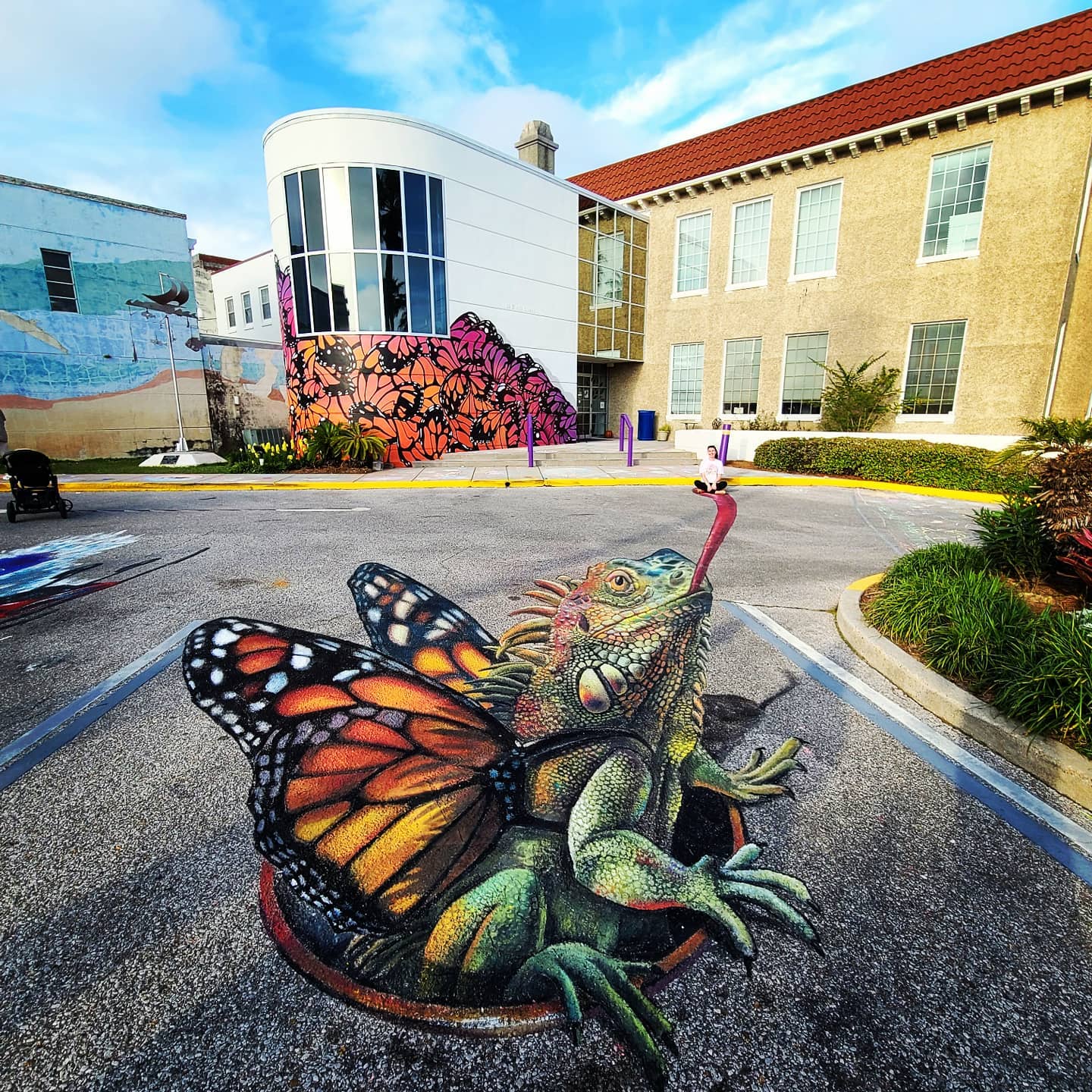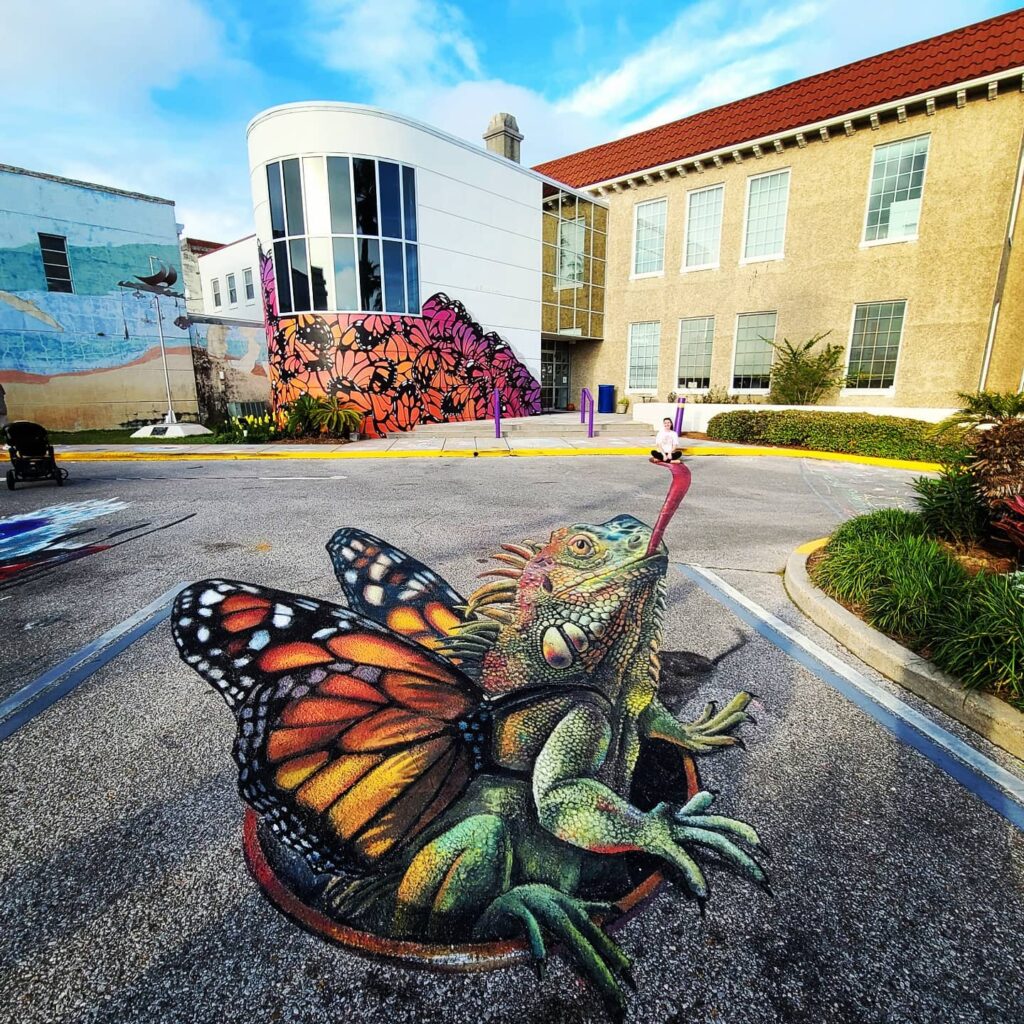 Want to find more local art in Panama City? Take a self-guided tour through the historic districts where you'll find the colorful and vibrant murals that brighten the streets with iconic images and paintings.