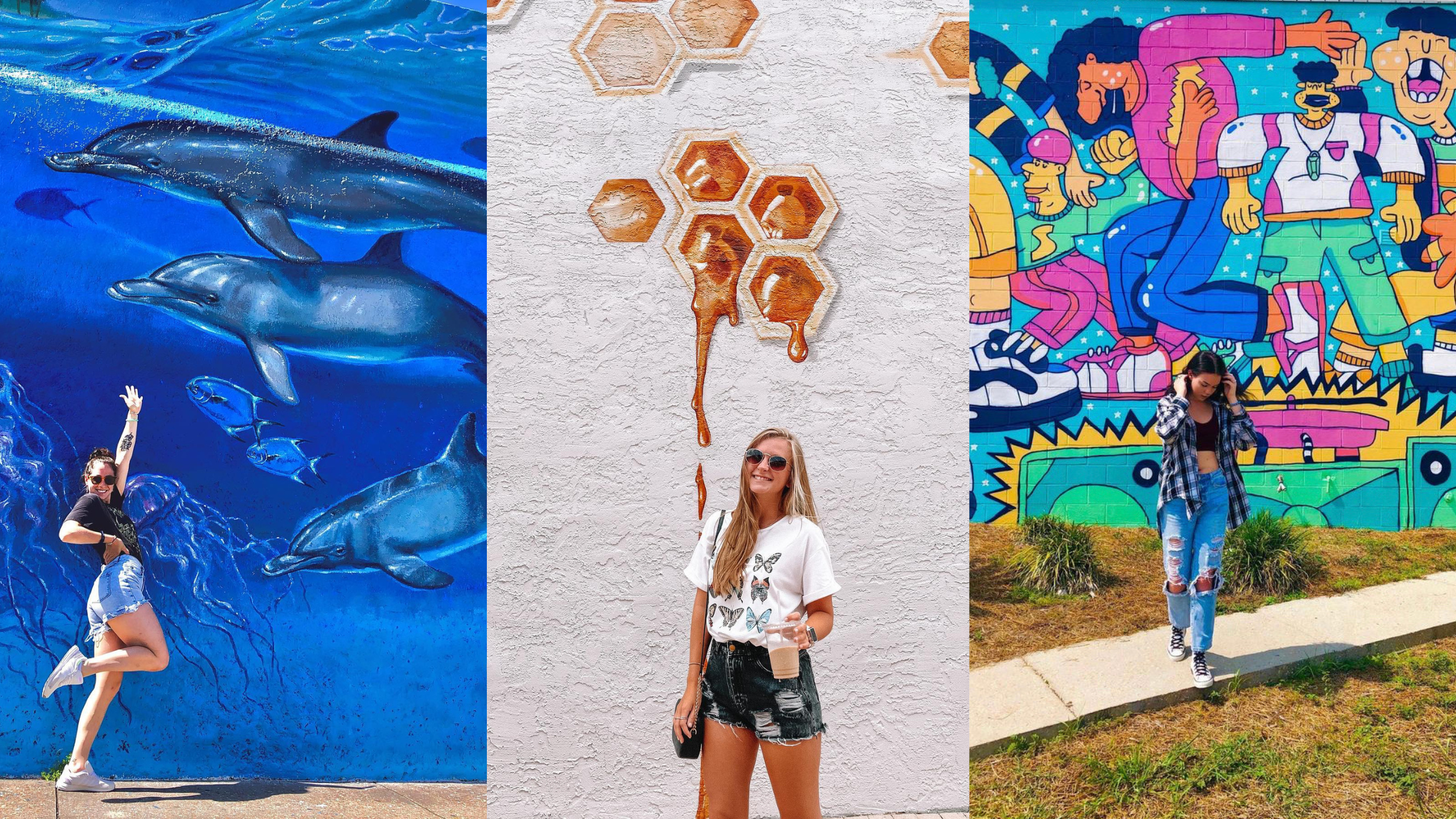 Find the Best Florida Mural Art in Panama City
#ArtCityPC Grows with the Panama City Mural Trail
Colorful and vibrant murals brighten the streets throughout Panama City, Florida with iconic images hand-painted by local and nationally known muralists. From large-scale murals covering the walls of local businesses to the creatively placed micro-murals that can be delightfully discovered around town, the city's blank canvas has transformed into one-of-a-kind masterpieces.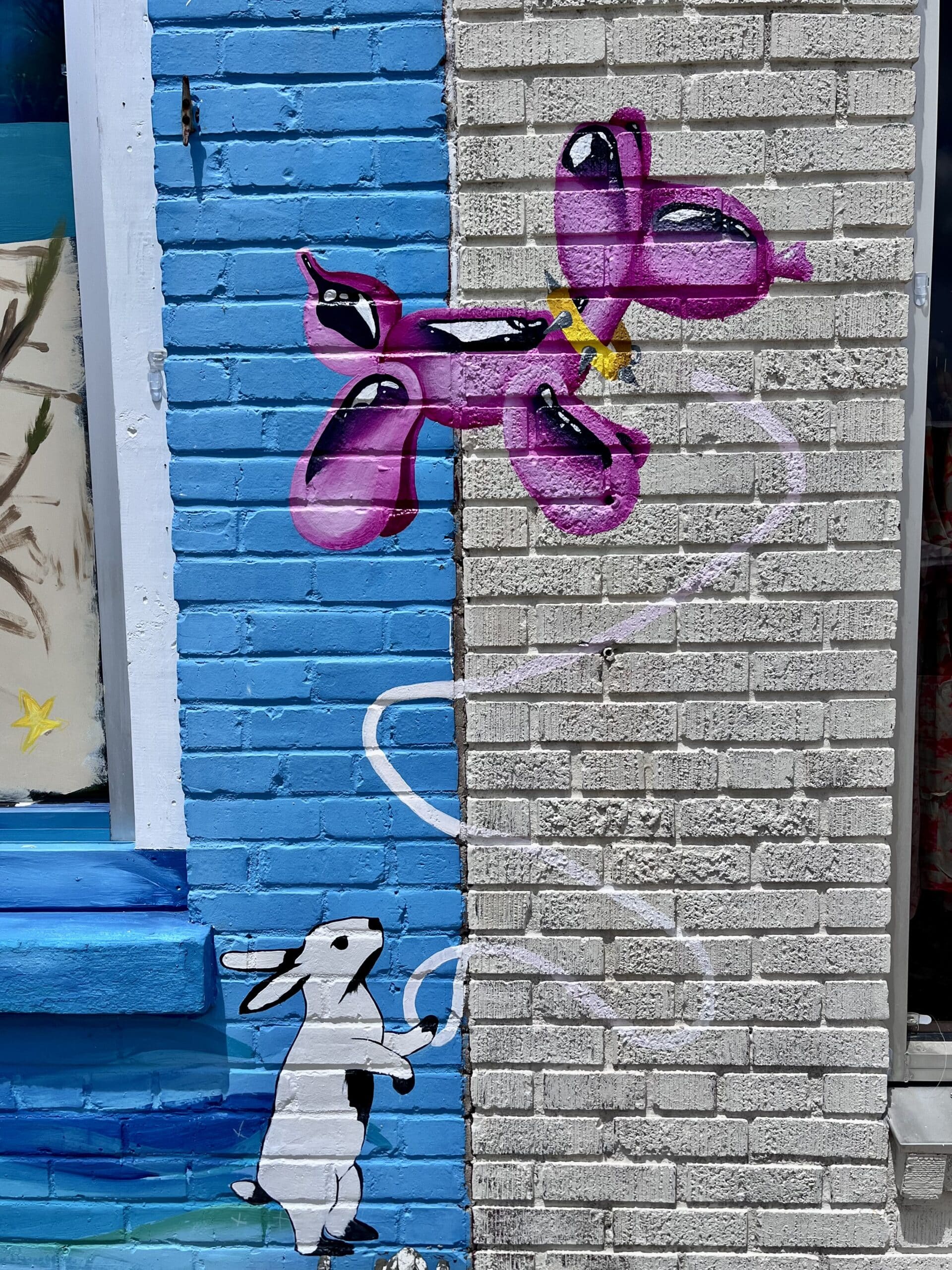 In recent years, mural art in Panama City has multiplied throughout the city, but it hasn't always been that way. With a mission to bring art to every corner, the BAY Mural Arts Project was brought to life by Bay Arts Alliance Executive Director Jayson Kretzer. Throughout his journey with BAA, Jayson has lived the message of "art on every corner" which really means, making art accessible to everyone.
This eclectic artsy city is well-known for the stories of the locals that thrive here and bring these visions to life, and that stands true with the BAY Mural Arts Project. What might be viewed as an unlikely team, an executive art director, local outdoor aficionado, and event planner pro came together to help bring this project to life. Filled with nothing but pride for their city and sharing a common dream, these three local community members and business owners formed the first inaugural mural committee. Today, public art is deeply ingrained in the identity of Panama City. That first committee, although eclectic had purpose – Jayson Kretzer of Bay Arts Alliance contributed his creative experience, Brad Stephens of Sunjammers represented the St. Andrews district, and Clay Keels of Signature Weddings and Events proudly represented the Historic Downtown Panama City district. The Bay Mural Arts Project has seen steady growth, especially with support and participation from the business community. The Greetings from Panama City postcard was the first of many public and private sector partnerships collaborations to make art on every corner a reality.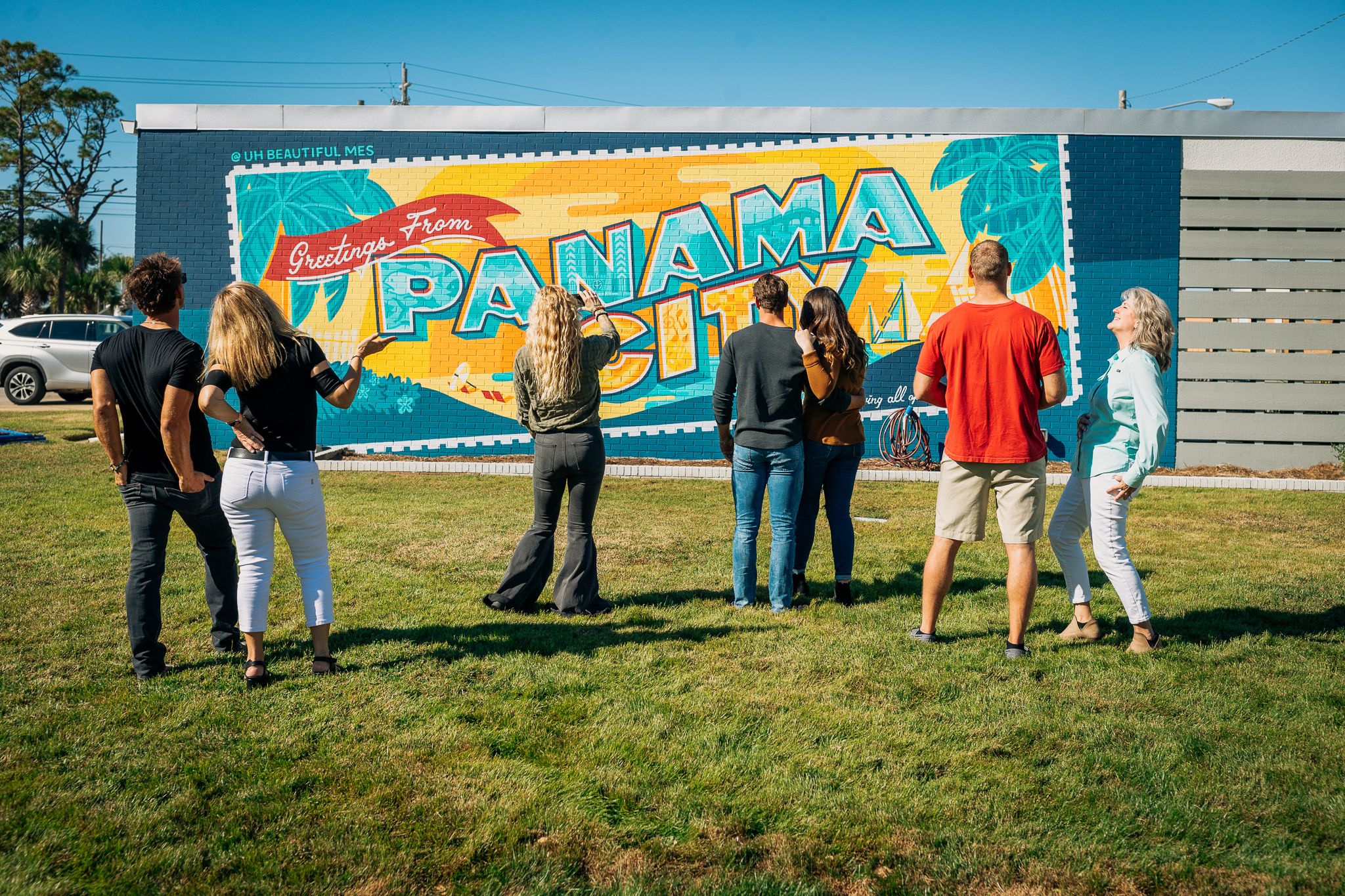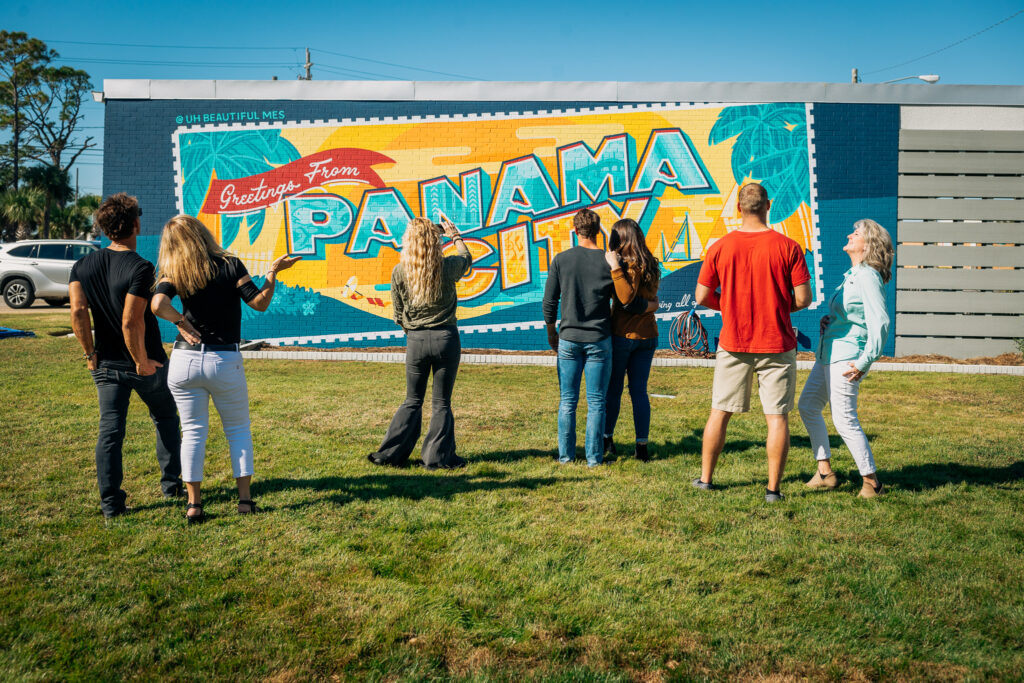 Discover the Best Instagrammable Spots for Florida Mural Art in Panama City
There are plenty of Instagrammable spots in Panama City, from the stunning water views and binge-worthy sunsets over the bay to the unique aesthetics of local shops and restaurants. Growing in popularity, you can also discover some of the best Instragrammable spots for Florida mural art in Panama City. Some of the most popular spots include images of local sea life and sweet honeybees.
Honeybee
300 Harrison Avenue
The Honeybee mural is a sweet treat nestled in the coziest courtyard in Downtown Panama City. Quite expansive, it features a wall of honeybees dancing around a garden of flowers and honeycombs. It's not hard to see what all the buzz is about with this delightful mural art in Panama City.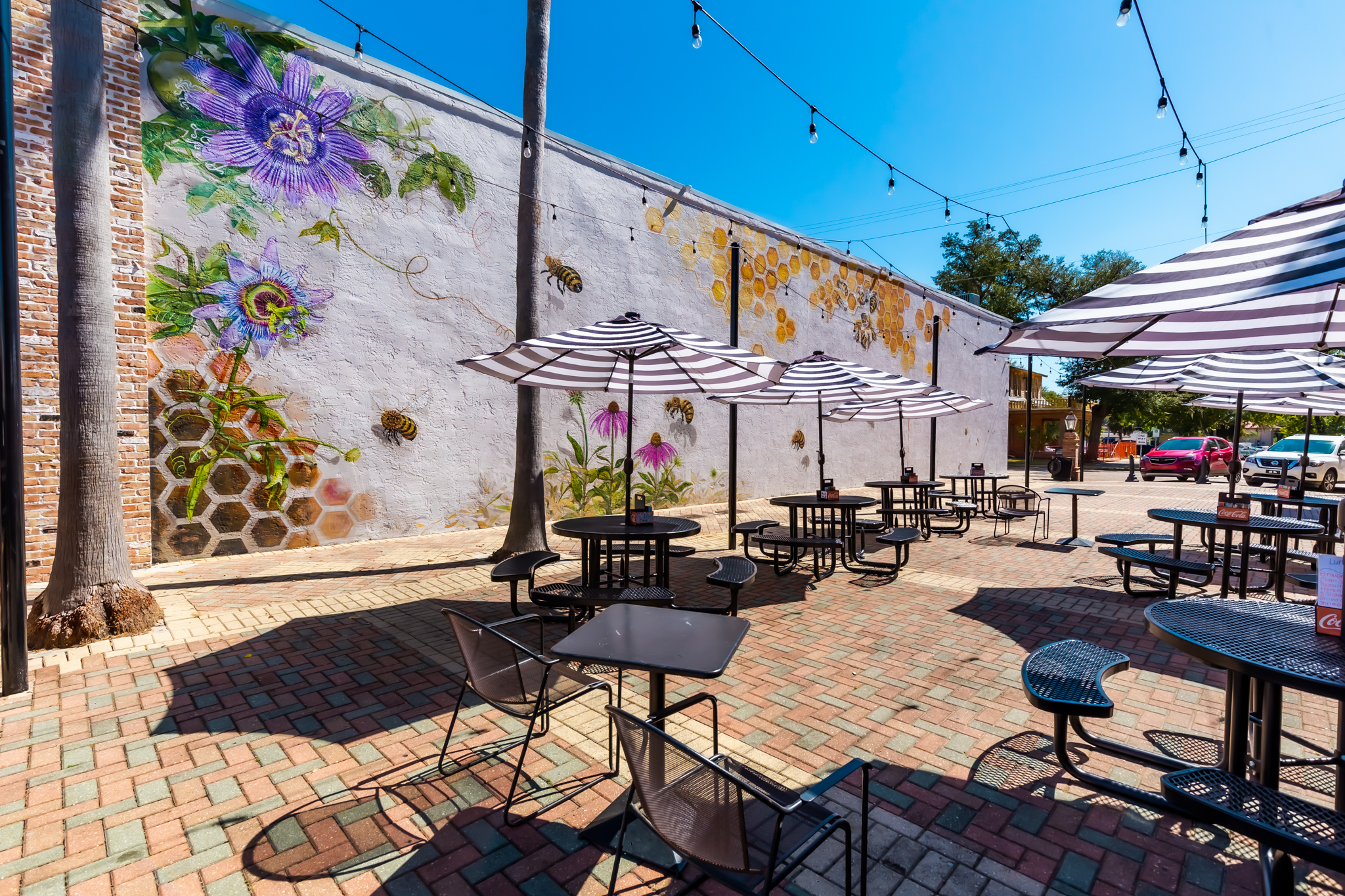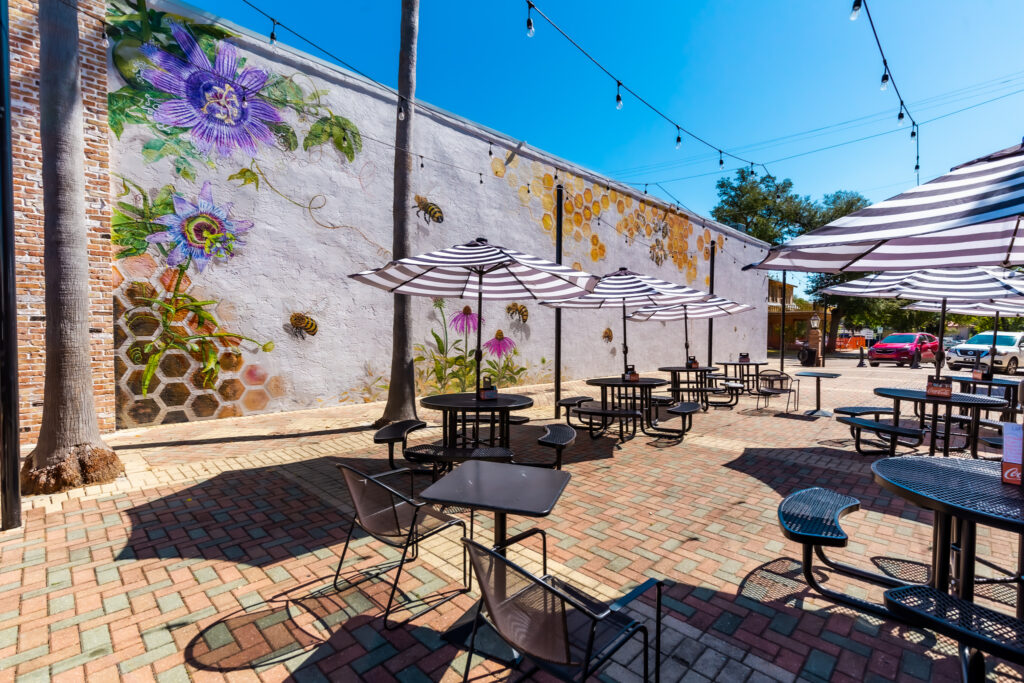 Hammerhead
18 E 4th Avenue
Showing an appreciation for one of the many types of wildlife that call our coastal waters home, this hammerhead shark is a thrilling mural that towers over you. If you're looking for it, just head to History Class in Downtown Panama City, and round the corner behind the building on 4th Avenue.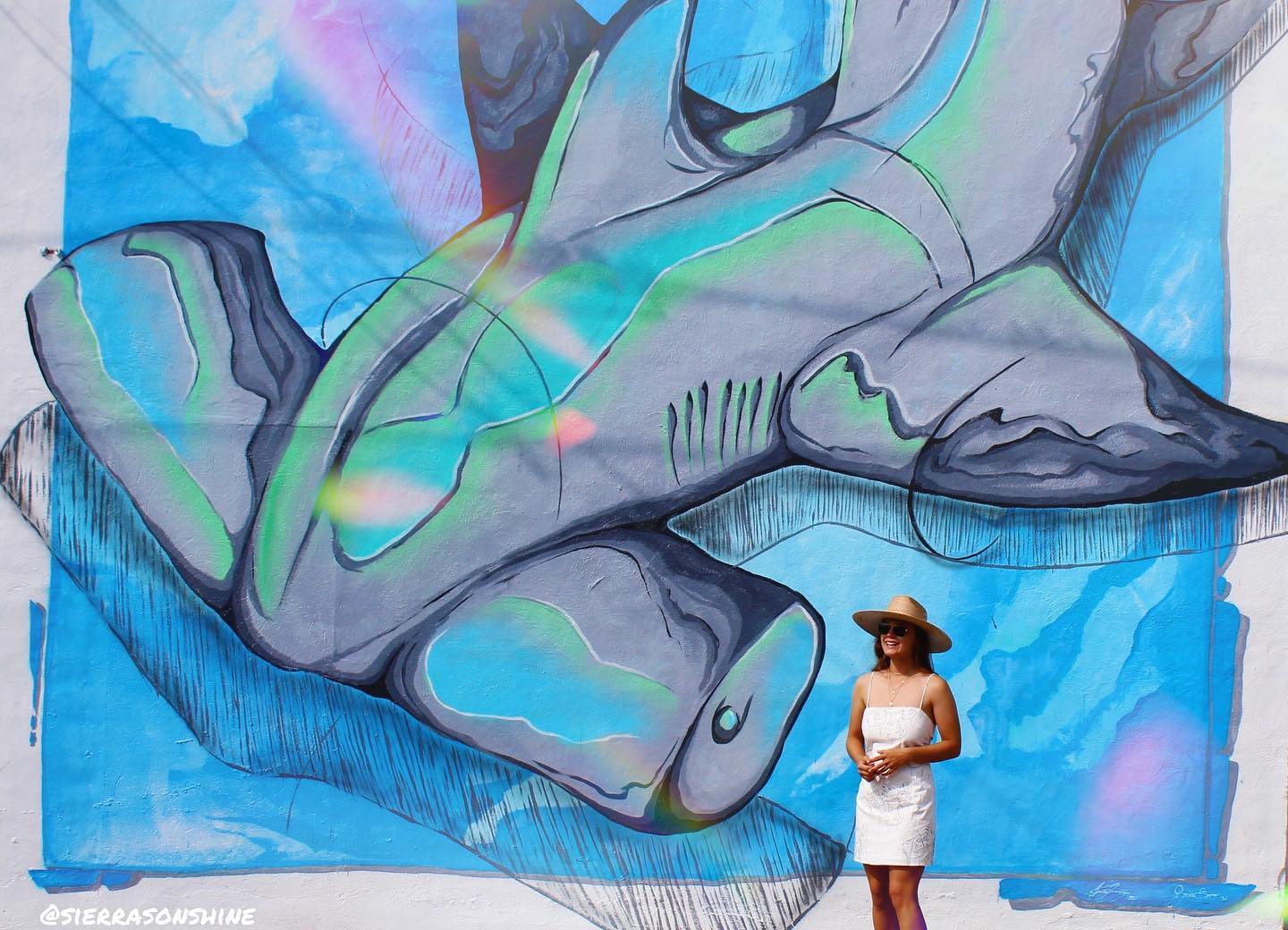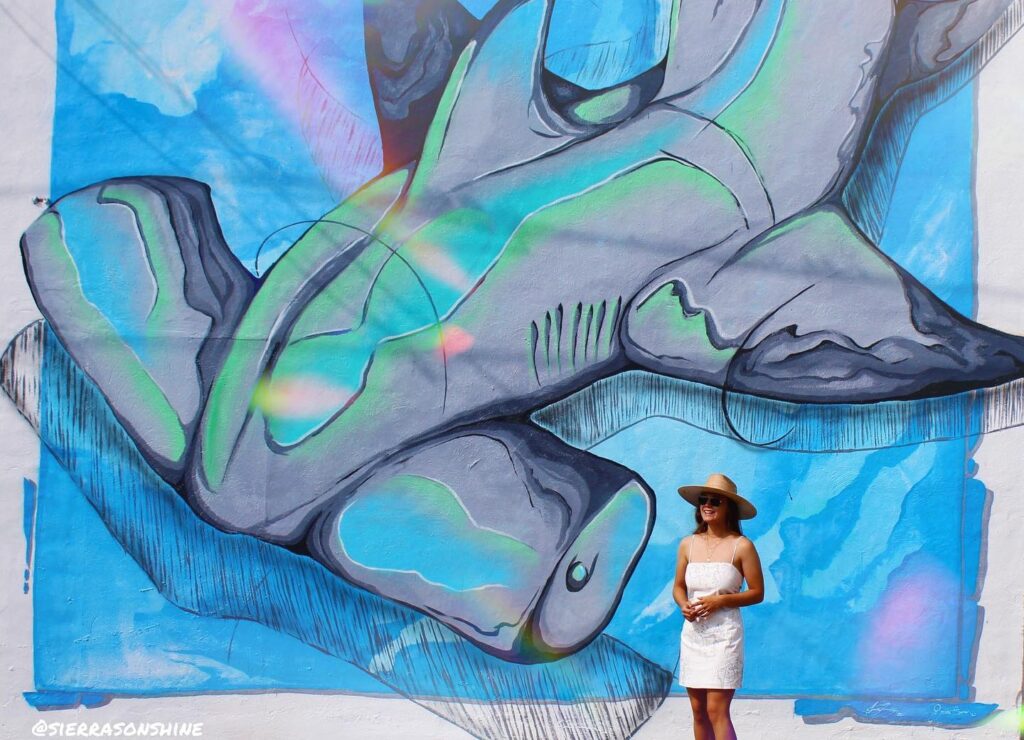 Sea Dreams
Corner of Harrison Avenue and West 6th Street
The fascination with marine life doesn't end in the water. Inspired by her own childhood nighttime dreams, Joyful Enriquez's awe-inspiring painting of dolphins can be found on Downtown Panama City's "Welcome Wall." If you're looking to find a variety of mural art in Panama City in just one stop, the Welcome Wall features an expansive display of a total of 8 murals by local artists.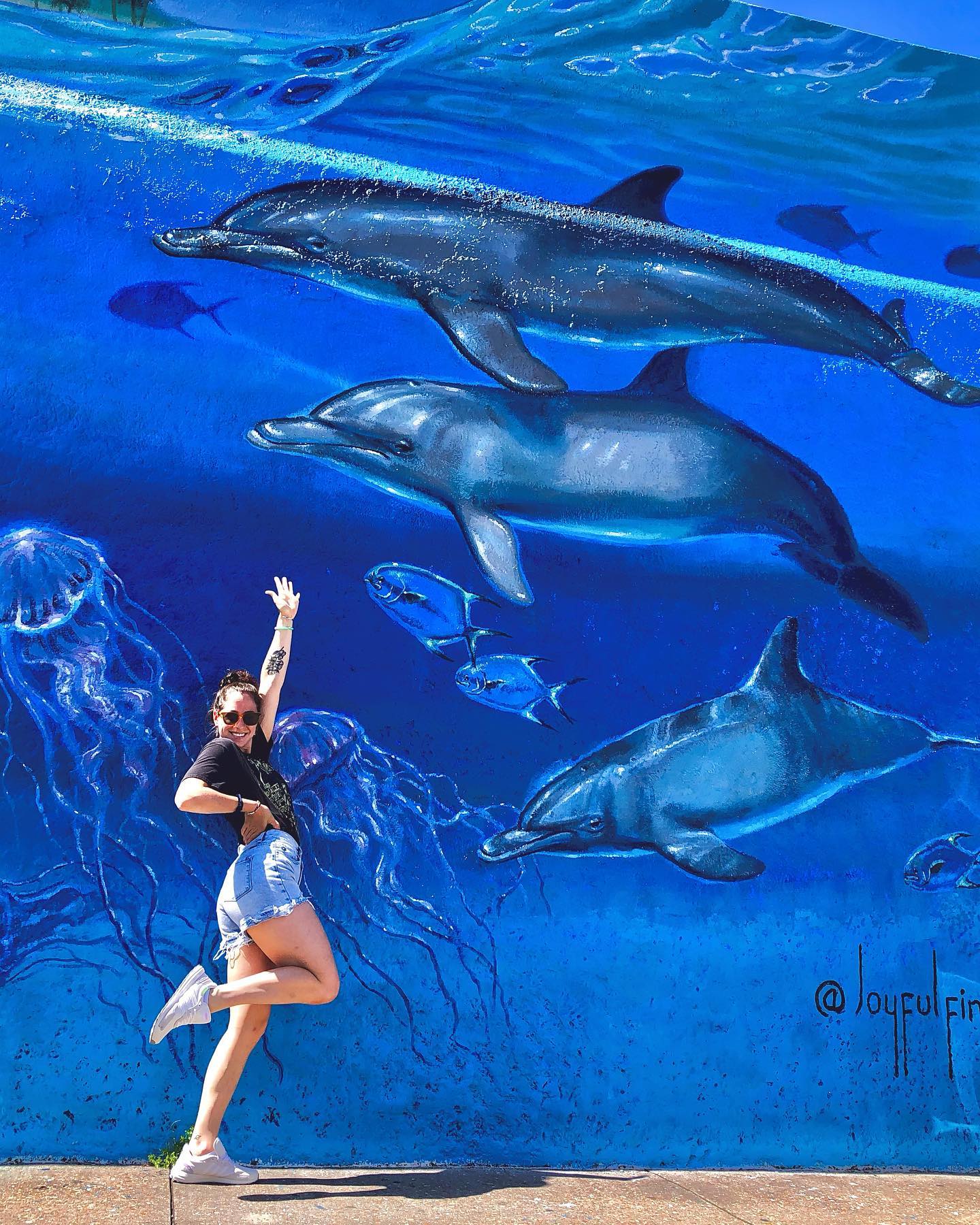 Your Ultimate Guide to Mural Art on the Panama City Mural Trail
The Panama City Mural Trail is the ultimate guide to finding all of the local mural art in Panama City. We encourage both locals and tourists alike to discover the street art that brightens our city. There's always something new to find, and you'll be delightfully surprised at all of the hidden treasures you find along the way. Keep your eyes open to find all of the micro-murals hiding in plain sight, from little birds in stairwells to an octopus climbing out of a pipe on the wall. You're likely to even find a variety of wall murals decorating the walls inside local shops and restaurants. Ready to start discovering all of the mural art in Panama City? Explore the Panama City Mural Trail below!
Art Mural Festivals That You Can't Miss
As a city known for its displays of public art and its soulful funky vibe, Panama City welcomes a number of Art Festivals to highlight the works of local and national artists.
Flluxe
Not your average art festival, Flluxe takes mural art in Panama City to the next level, combining murals, street painting, projection art, light installations, and music all into one. Welcoming art lovers of every kind, this festival has something everyone will enjoy. Professional street painters join local and visiting artists to paint the streets with colorful art. Projection and light installations display stunning art throughout the festival. Local singers and songwriters sing live music throughout the day. Celebrate the arts with us in Panama City and watch the streets come alive; you won't find anything like it anywhere else.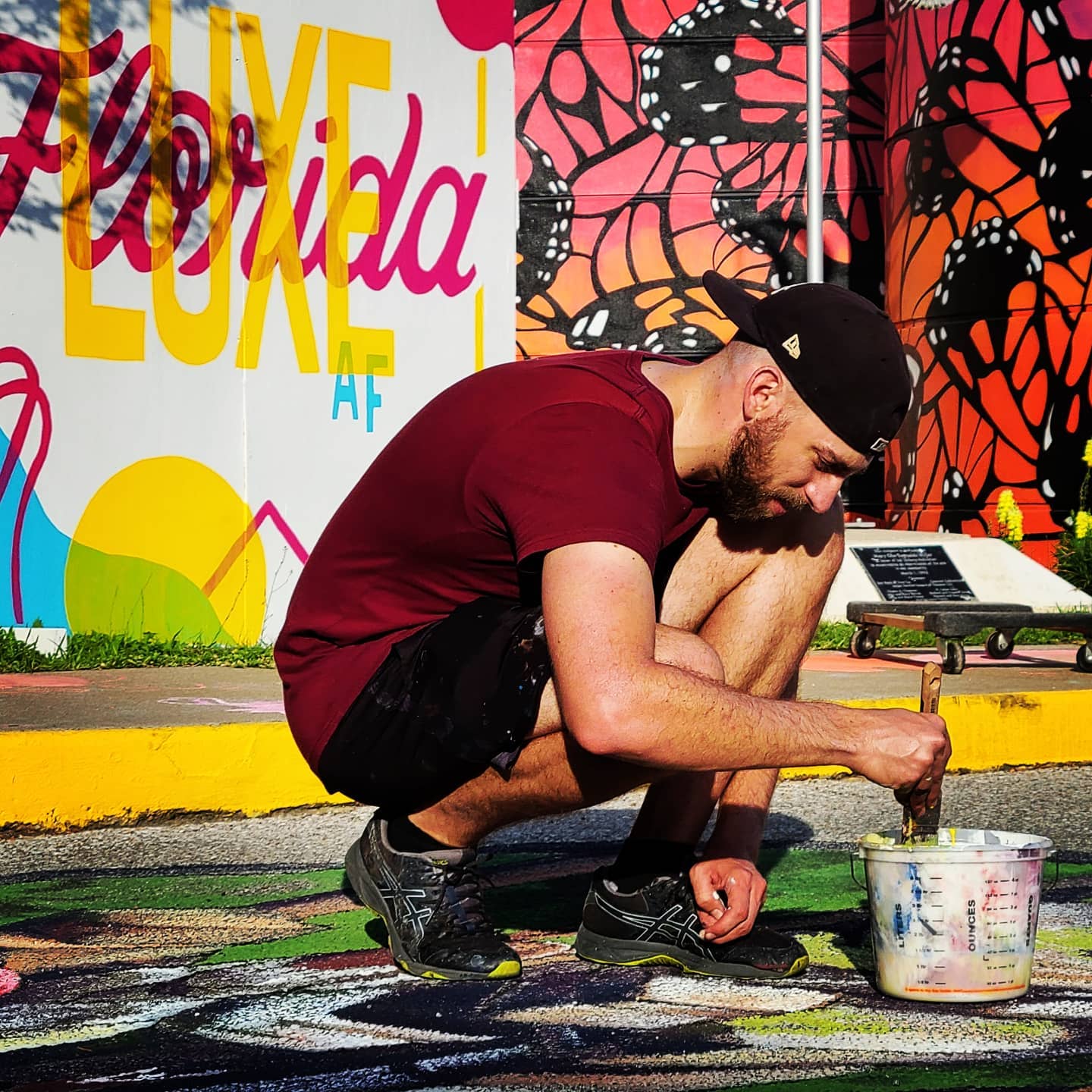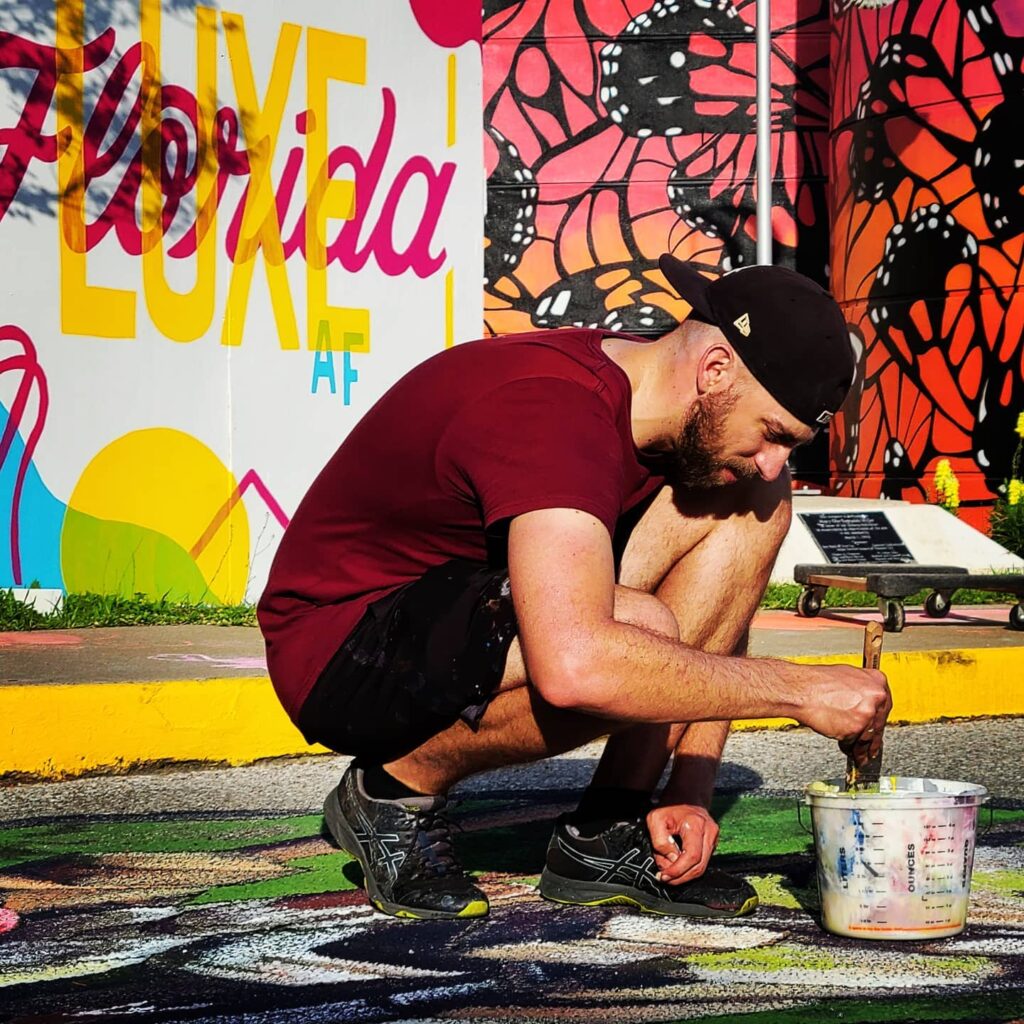 Public Eye SOAR
Panama City comes alive at night with light, sound, art, and fun every November at the Public Eye SOAR Projection Festival. Featuring imagery from all over the world, Public Eye SOAR features projection art from local and international artists, photographers, and even doodlers. You'll also be able to enjoy live performances, short films, sand art, and possibly the world's largest pinball machine. Free for all, get ready to let your imagination light up at the annual Public Eye SOAR Festival.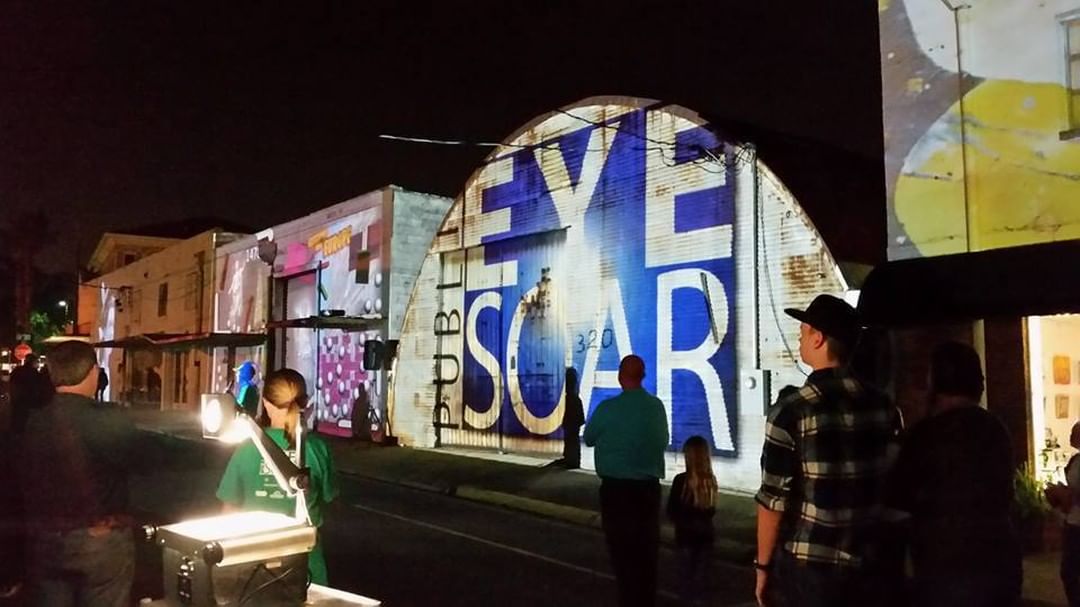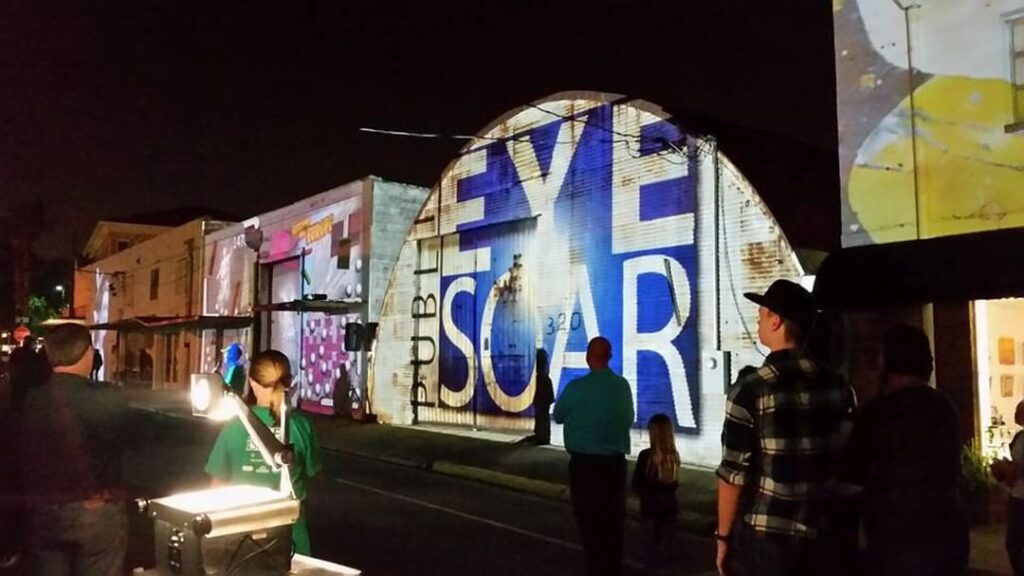 See More Local Favorites of Mural Art in Panama City!