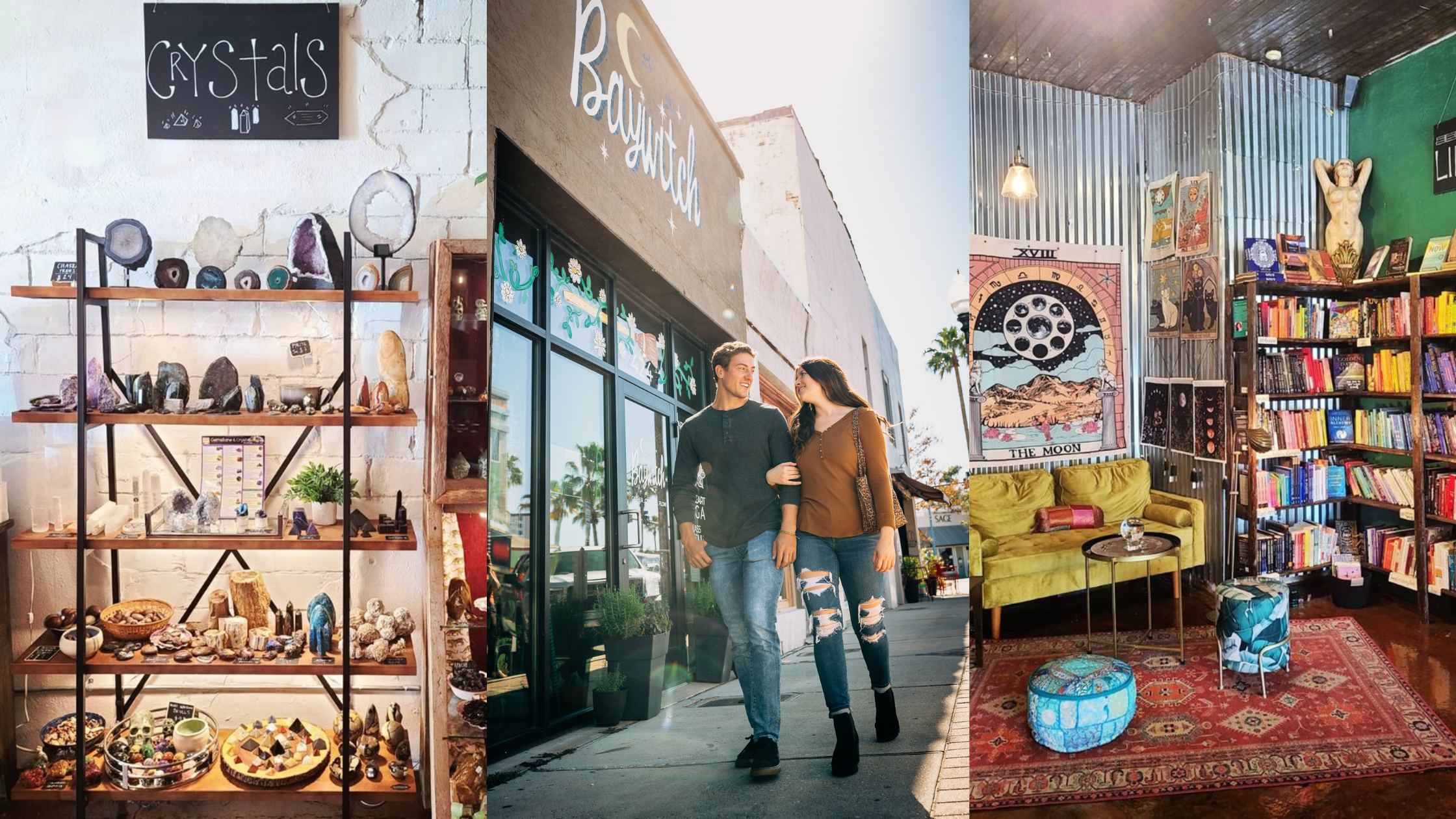 The Most Enchanting Modern Witch Boutique in Panama City, Florida
All Things Magical and Wondrous at Baywitch
In the heart of Historic Downtown Panama City, Florida, you'll find Baywitch, a local modern witch boutique. Borne from the friendship of two witchy women and their love for all things magical and wondrous, Baywitch is a charming space for modern witches to gather, conjure, and flow together.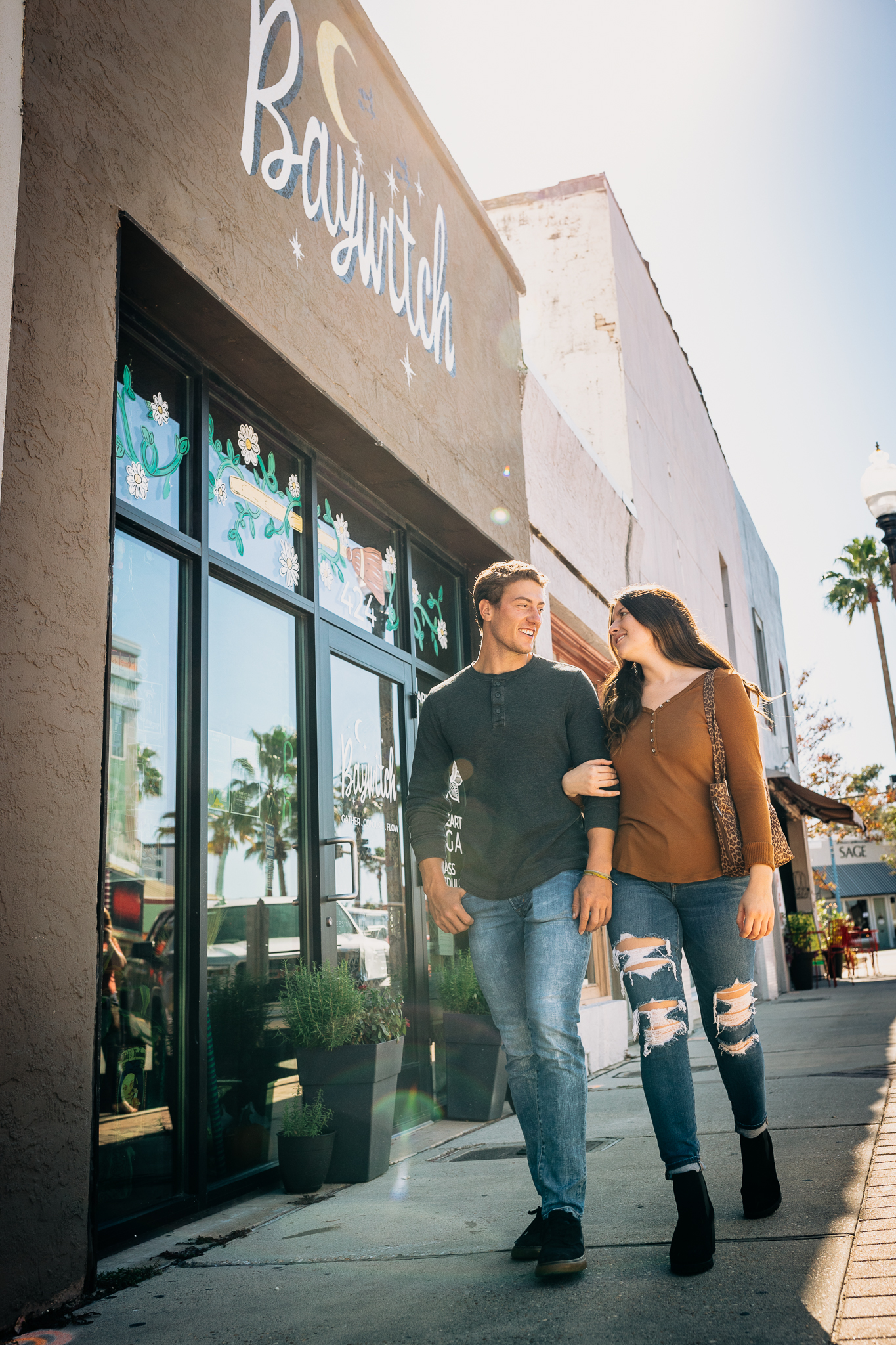 A Modern Witch Boutique with a History
It's not hard to stroll through Downtown Panama City and find a building with history. Rich in heritage, you'll find that many of the businesses in Downtown Panama City are housed in a historic building that tells a story of Panama City's past. Baywitch is no exception, located in what was once known as the Moon Jewelry Company circa 1936. To honor the legacy of the original history of the building, Baywitch features a collection of moon-inspired jewelry.
Part Witch Shop, Book Shop, and Plant Shop. Entirely Magical.
The moment you open the doors and take a step into Baywitch, you'll discover an array of enchanted goods perfect for every modern witch, from practicing to craft-curious and everything in between. Filled with unique creations from local artisans, Baywitch features a large selection of handmade jewelry, soaps, candles, and one-of-a-kind art. The tables and shelves are lined with gemstones, crystals, and potion bottle necklaces filled with lovingly-made spells. It's part witch shop, book shop, plant shop, and always entirely magical. Warm and witchy, Baywitch is inviting to all.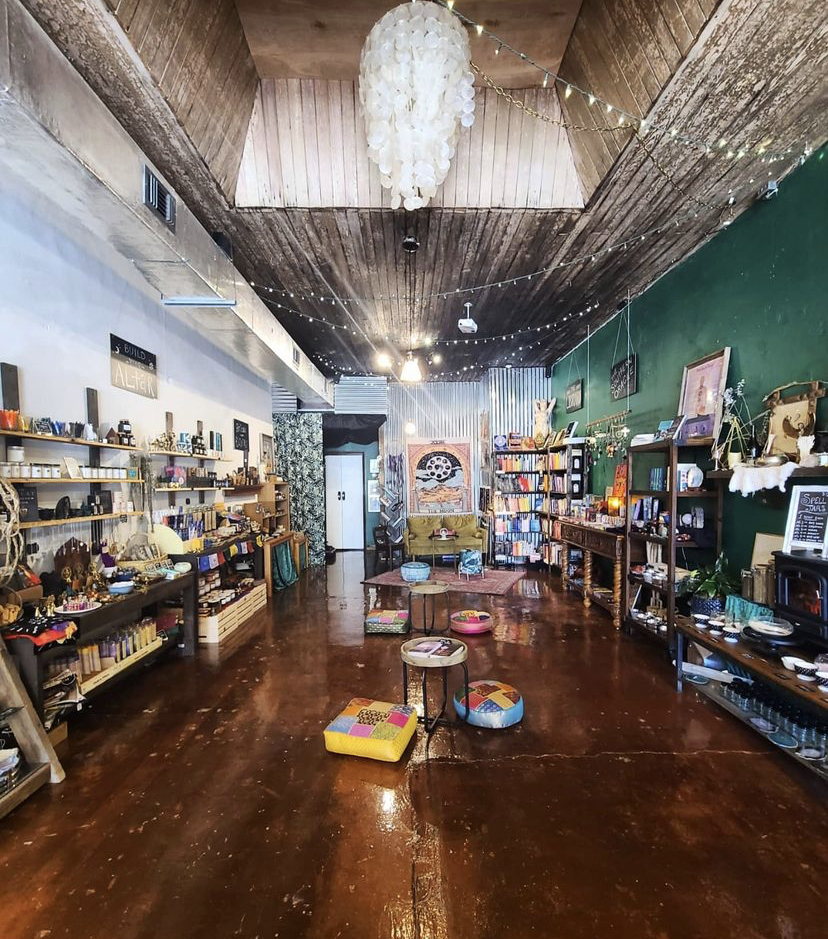 A Bewitching Mini Library
Tucked away in a corner in the back of the shop is an unsuspecting, yet expansive, library to fulfill every witchy desire and need. Get cozy on the vintage green sofa while you explore and expand your knowledge on a variety of topics for every modern witch. You'll find books on planets and stars, mindfulness and meditation, supernatural and spirituality, and of course, witchcraft, and spellbooks. With so many to choose from, we wouldn't blame you for going home with an entire stack of new books.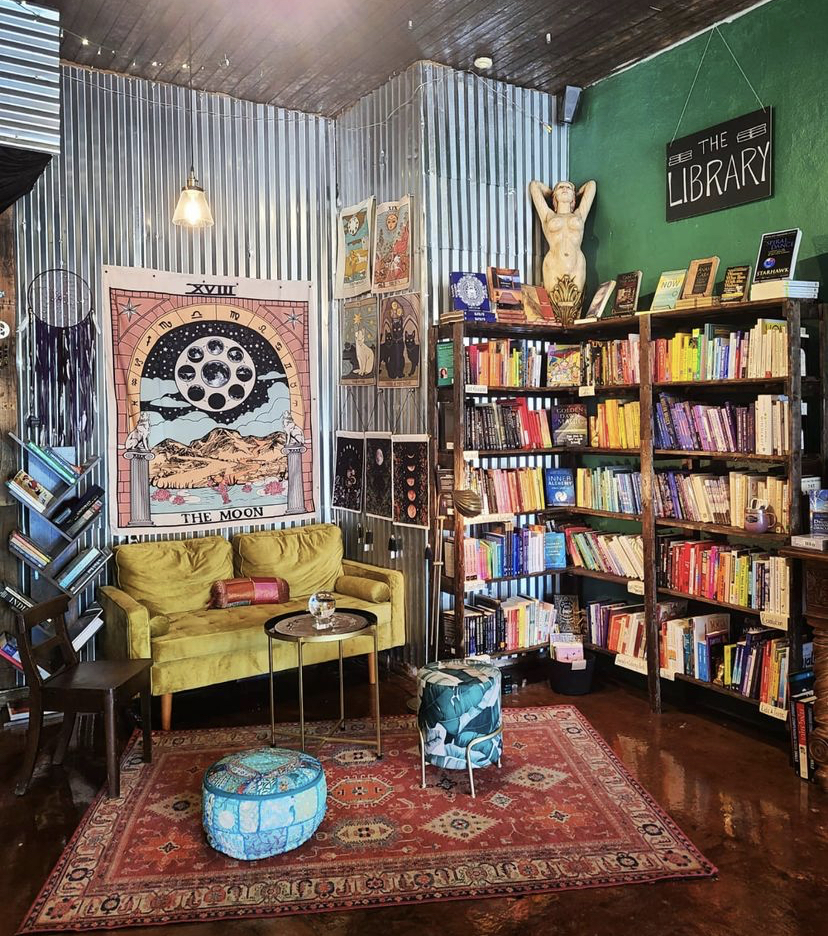 A Modern Apothecary
Cultivate healing and magic at Baywitch, where you'll find a modern apothecary. Teas, herbs, and elixirs adorn the walls for you to mix a custom herbal blend perfectly suited for you. You can make your own spell jar to fulfill any intention, with empty jars and recipes provided to you.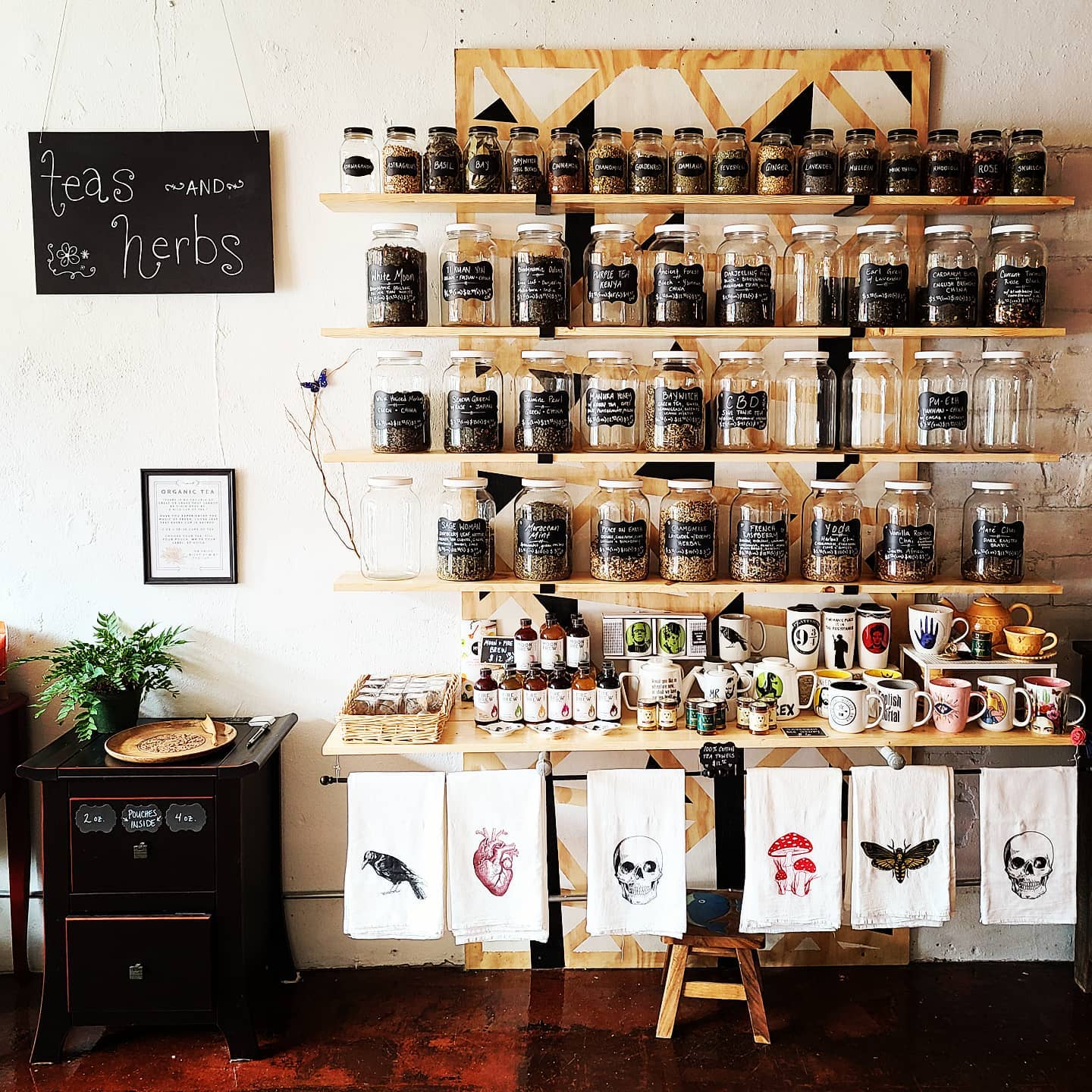 Tarot Readings, Mystic Music, and More
With a mission to provide a space for true connection, magic, and movement, Baywitch hosts a variety of workshops, classes, and pop-up markets. You can regularly stop in the shop for tarot readings and a number of classes and other events are available as well, from Mystic Music Nights to Intro to Tarot Reading Classes.
More Metaphysical Shops in Panama City
Are you looking for more metaphysical shops in Panama City to immerse yourself in magic? After exploring Baywitch in Downtown Panama City, we highly recommend taking the 3-mile scenic route along Beach Avenue to Historic St. Andrews where you'll discover Folklore. Even more magic can be found at In Spyrit Metaphysical located in the shopping corridors on 23rd street and Spellbound on 15th Street. From hand-crafted artisanal wares, to crystals, stones, and spiritual guidance, you can find it all at any of the local metaphysical shops. No matter what you're hoping to find, we know there's one thing we can say – there's plenty of magic to discover in Panama City.