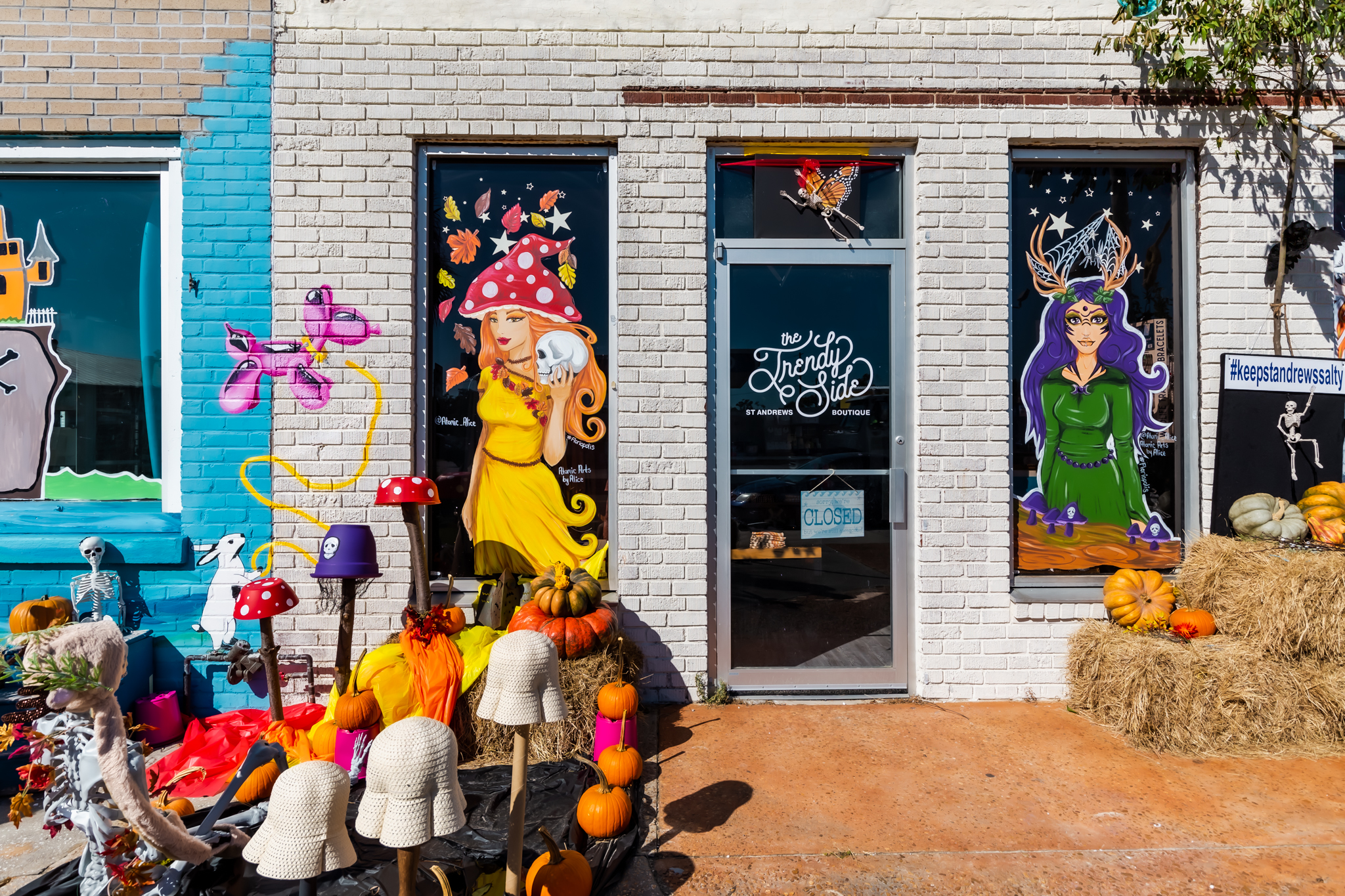 The Ultimate Guide for the Best Halloween in Panama City
Halloween in Panama City
If you're looking for a magical and spooky place to celebrate Halloween, then Panama City, Florida is precisely where you need to be. From haunted houses in hauntingly historical buildings to bicycle riding witch parades, you'll find the spirit of Halloween around every corner all October long. We've done the due diligence for you to put together the ultimate guide to Halloween in Panama City because we don't want you to miss out on a single thing.
Take a Stroll in Panama City's Historic Districts
Downtown Panama City and Historic St. Andrews are two must-see places to get you in the Halloween mood. Local businesses don't take Halloween in Panama City lightly, decorating their storefronts early in October. You'll be greeted by witches, ghosts, and skeletons waving at you through the windows, and some of the most impressively spooky window art hand-painted by local artists. Pumpkins and haybales line the sidewalks, and you'll even find mini DIY photo booths set up for the perfect fall photo ops. Friendly families of skeletons welcome you into almost every storefront, whether they're hanging out in the trees and flower gardens or gathered around a table. If you can't make it to any of the Halloween events and happenings, a trip to Downtown Panama City and Historic St. Andrews is worth the day trip just to see all of the decorations.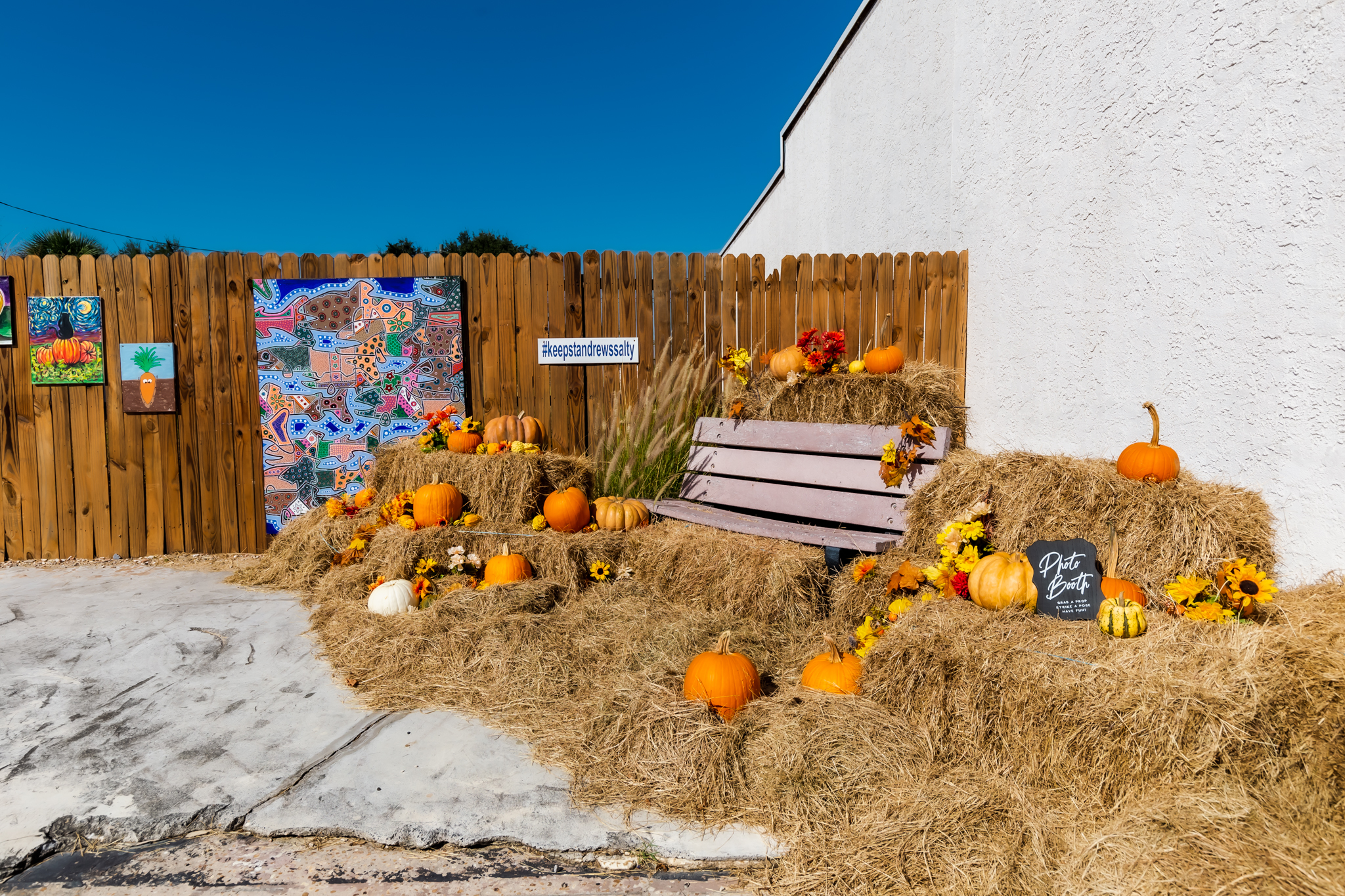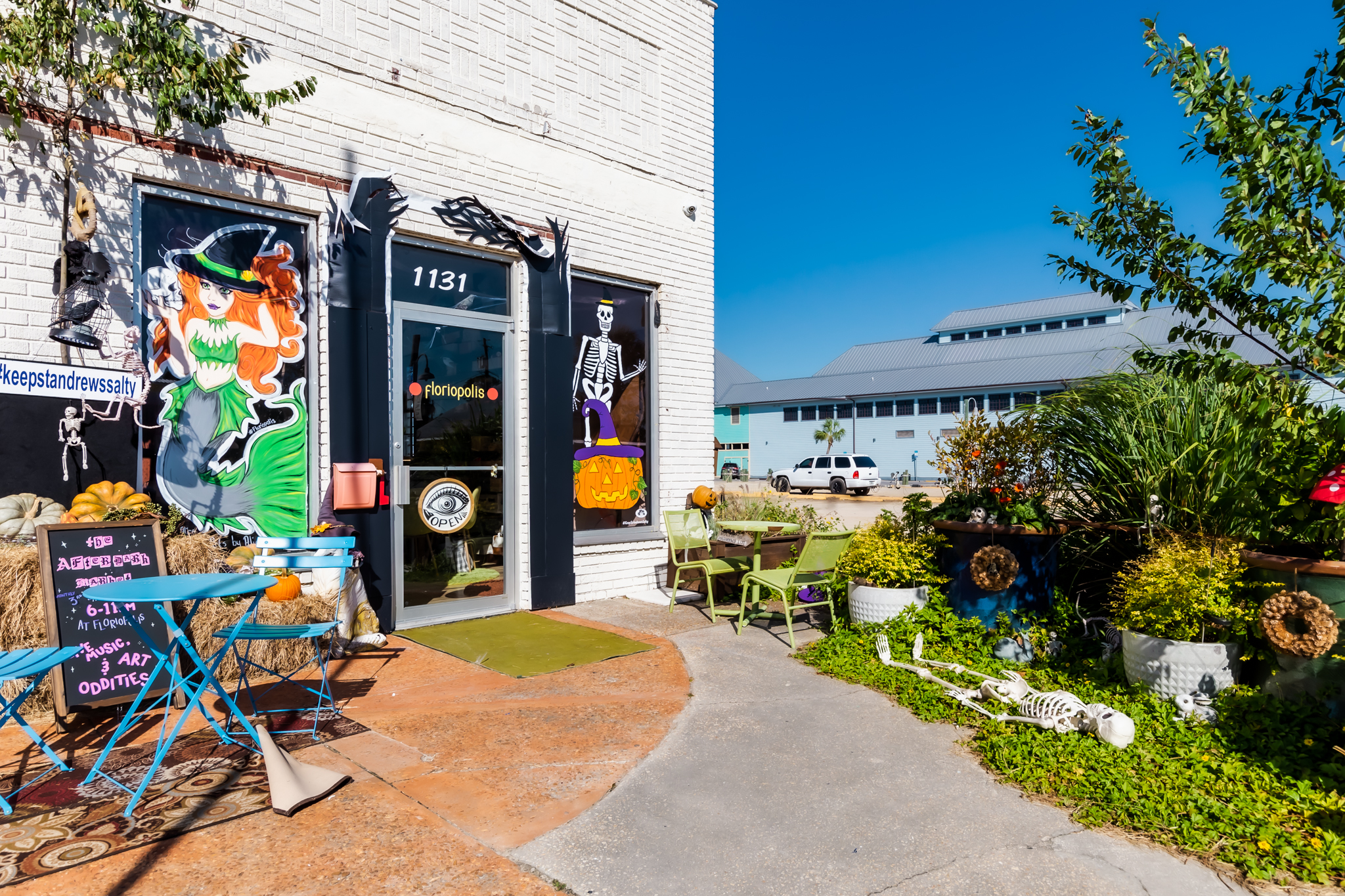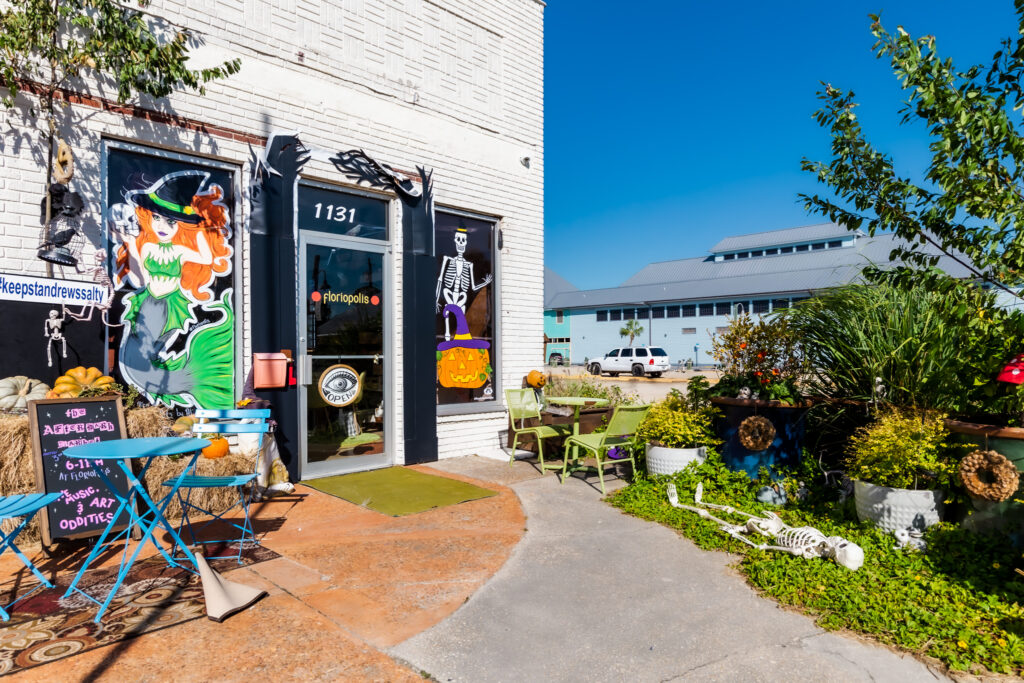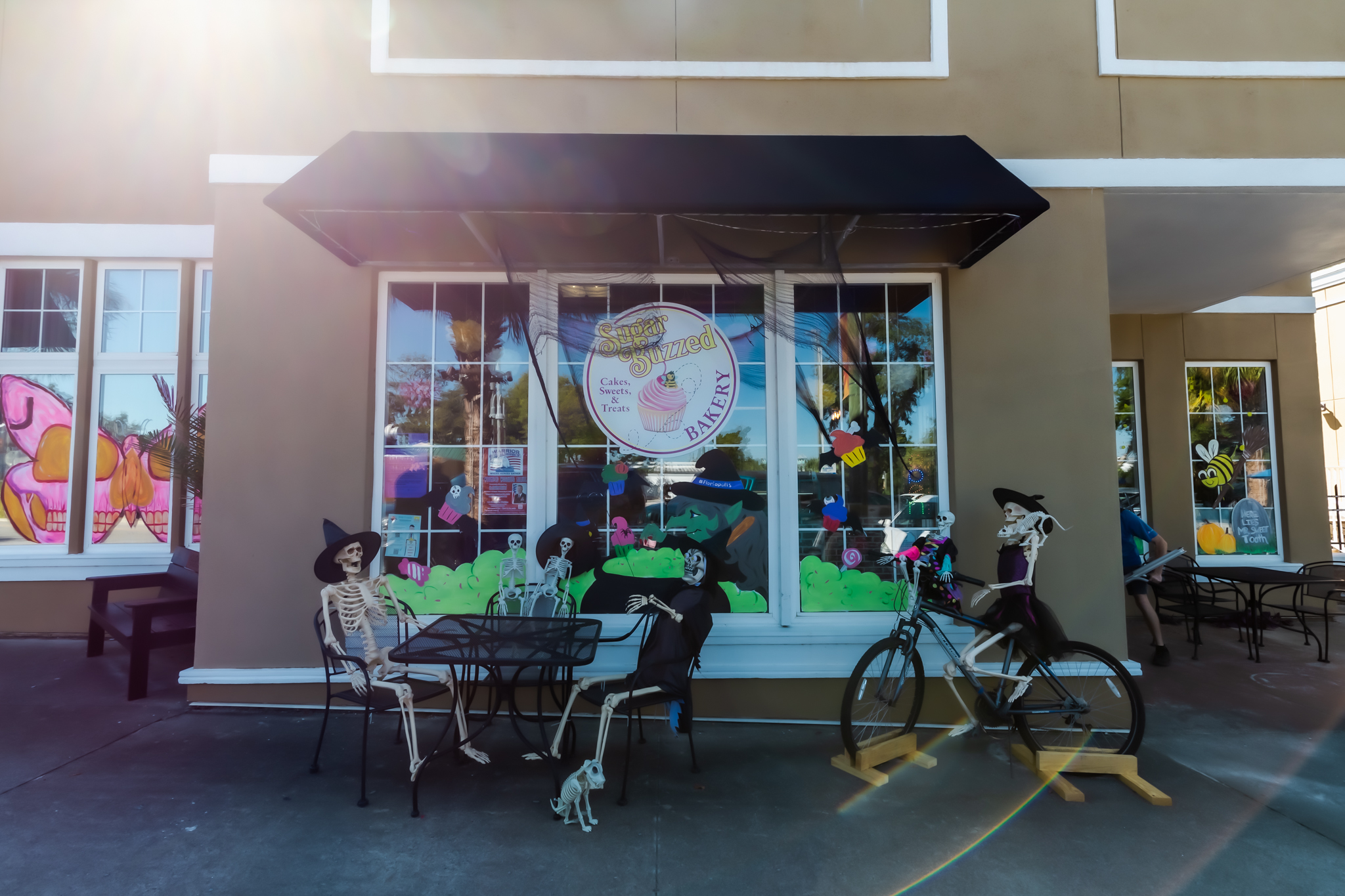 Festivals and Parades to Celebrate Halloween in Panama City
Fall Fest Downtown | Downtown Panama City | All Day Event on Oct 29, 2022
The Fall Fest Downtown is a family-friendly event in McKenzie Park with games, candy, and lots of spooky surprises happening all day long.
Schedule of Events
8 am – 1 pm | Fall Farmer's Market at McKenzie Park
1 pm – 4 pm | Fall Bash at McKenzie Park
4 pm – 7 pm | Trunk or Treat at McKenzie Park
6 pm – 9 pm | Fright Nights Haunted House at Center For The Arts
Witches of St. Andrews Bike Ride | Taproom in St. Andrews | Oct 29, 2022 at 9am-1pm
Join us at Taproom in St. Andrews for the Witches of St. Andrews 6th Annual Charity Bike Ride to raise money for local pancreatic cancer care and research.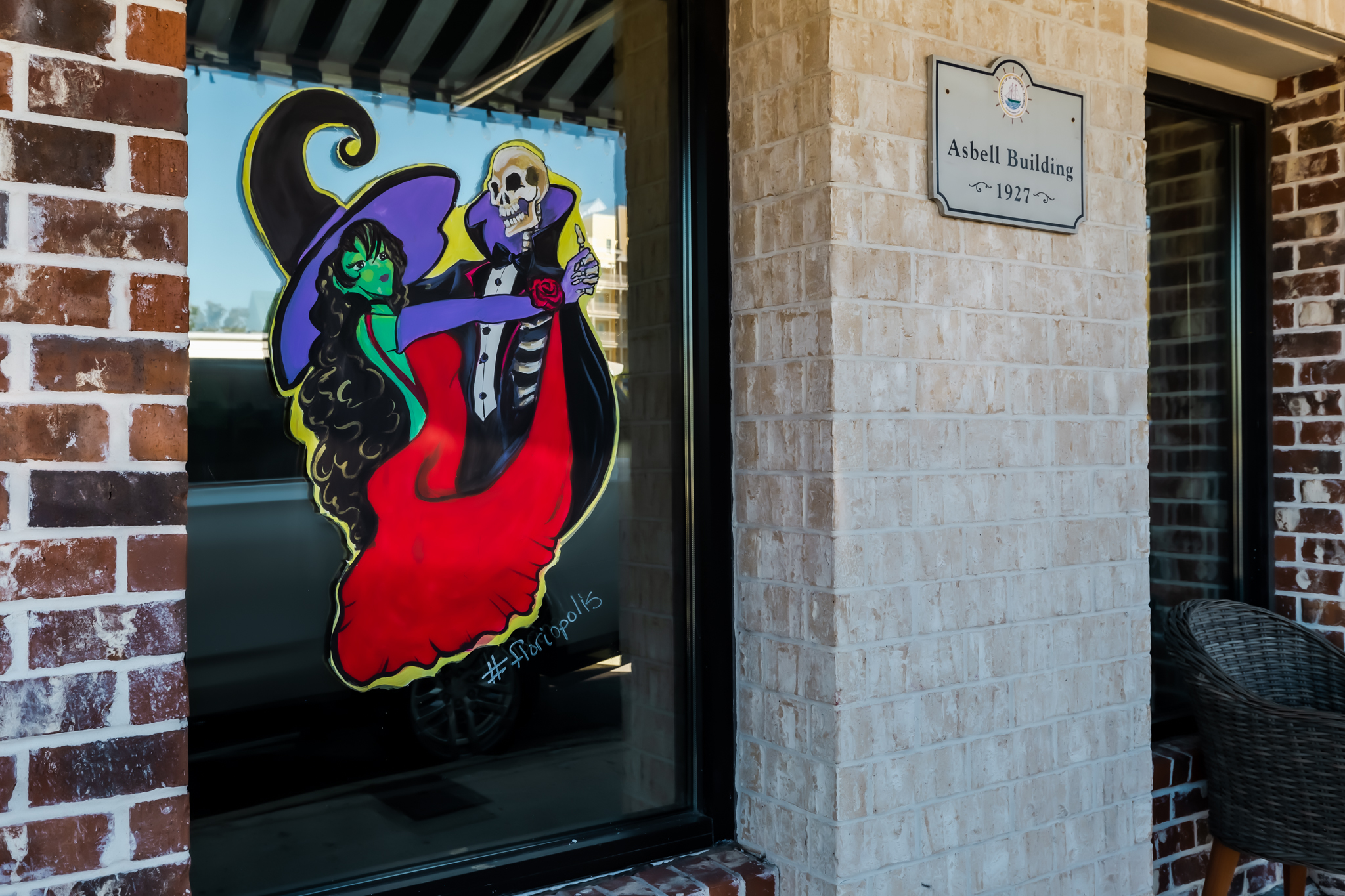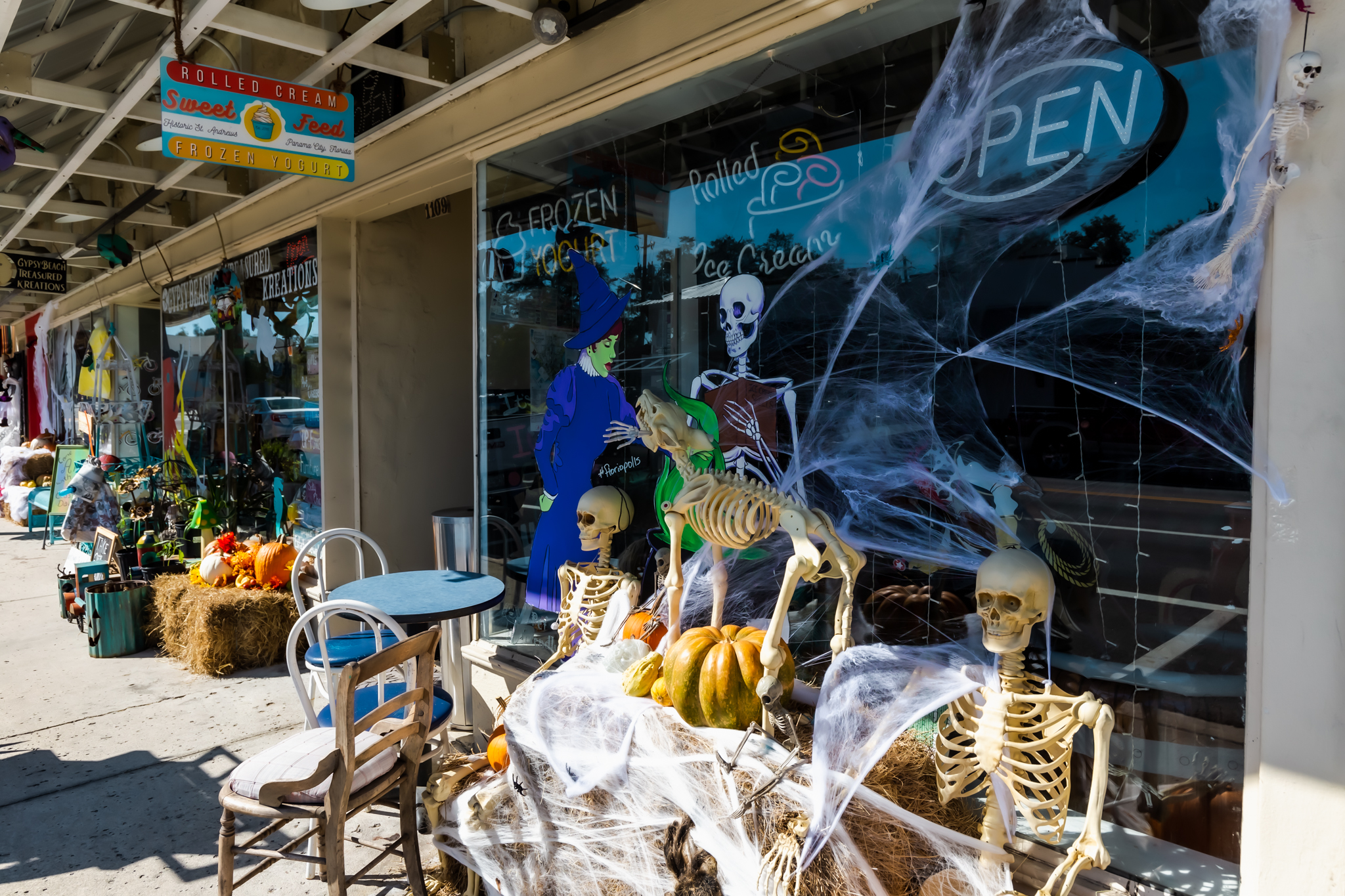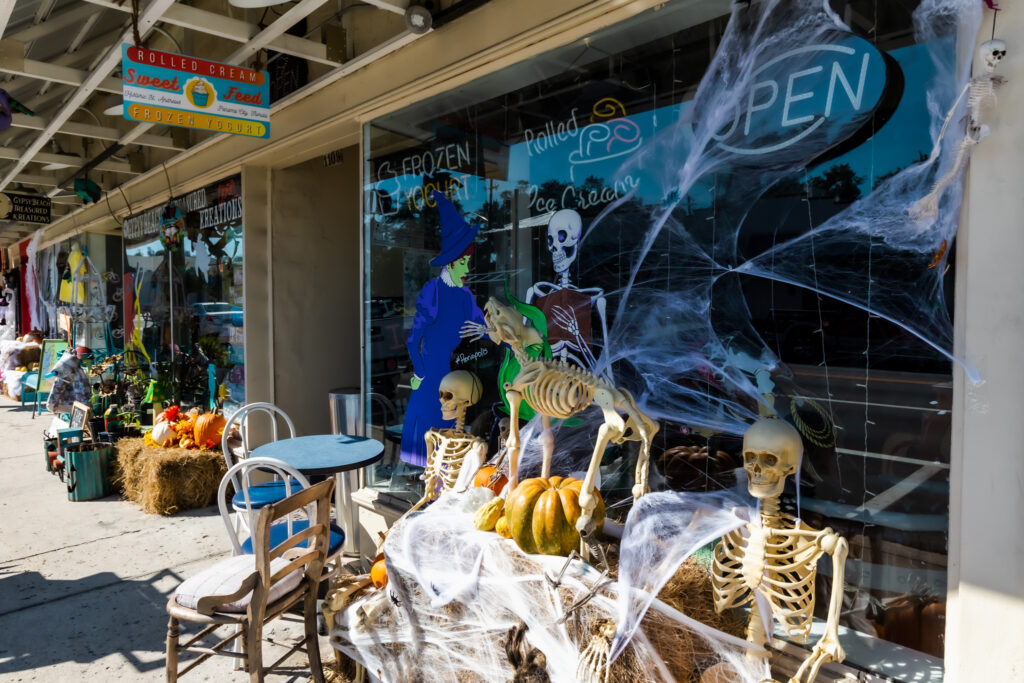 A Kid-Friendly Halloween in Panama City
Spooky Science | Science and Discovery Center | Oct 29, 2022 at 10am-2pm
The Science and Discovery Center is hosting Spooky Science, a spooky and kooky Halloween event. Enjoy crafts, experiments, and a costume contest with the kids!
Ghosts by the Bay | Oaks by the Bay Park | Oct 29, 2022 at 9am-1pm
Visit the St. Andrews Farmers Market to celebrate Halloween at the beautiful Oaks by the Bay Park with trick or treating, a pumpkin giveaway, and a costume contest for children and pets.
Trunk or Treat | Comic Emporium | Oct 31, 2022 at 5pm-8pm
Trick or treat on Halloween at Comic Emporium's Haunted Mansion-themed Trunk or Treat, a costume contest, and classic carnival games.
Pumpkin Carving | No Name Lounge | October 23 at 2pm-5pm
Attend a free family friendly pumpkin carving at No Name Lounge! There will be sno-cones, Halloween treats, provided materials & live music from Zack Miller and Kevin Johnson.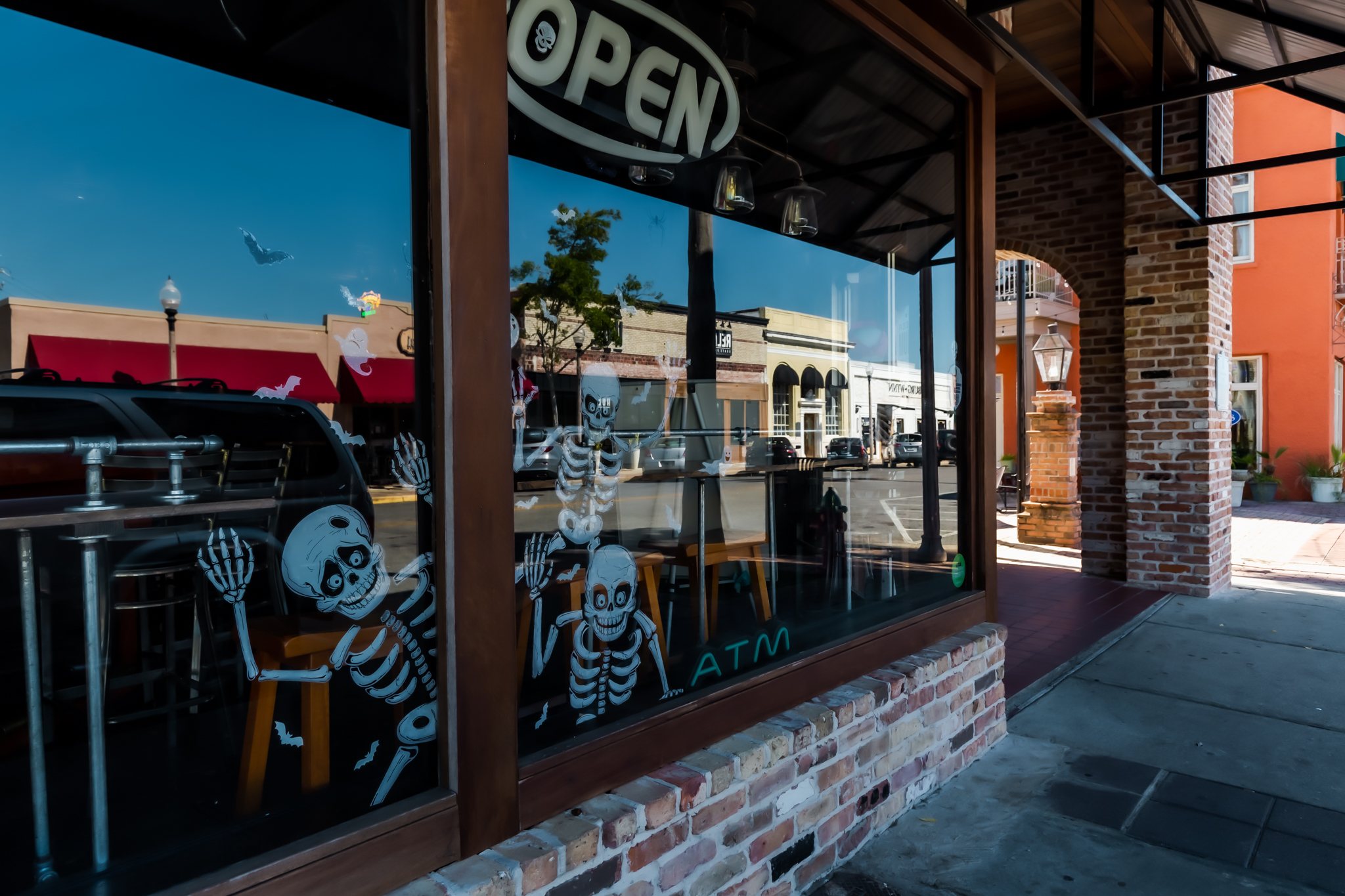 Haunted Houses and Trails for a Terror-Filled Halloween in Panama City
Silver Flag Haunted Trail | 264 Strange Point Loop, Stop 87 | Oct 28-29 at 7pm-11pm
Not for the faint of heart, the Silver Flag Haunted Trail is two nights of screams, chills, and thrills for anyone ready to conquer their worst fears. Ask any local and they'll tell you that this is one of the scariest haunted trails they've ever experienced, and an absolute must if you're celebrating Halloween in Panama City. If you're not too scared to eat, food trucks will be on site!
Fright Nights | Center for the Arts | October 28, 29, 31 at 6pm-9pm
Frights Nights will feature three frightening nights as the local Center for the Arts is transformed into the Raven Queen's Carnival of Souls, an immersive haunted house experience.
Merchant Fear Factory | The Merchant Factory | Oct 29 at 7pm-10pm
The Merchant Factory in Downtown Panama City will transform into a haunted house experience.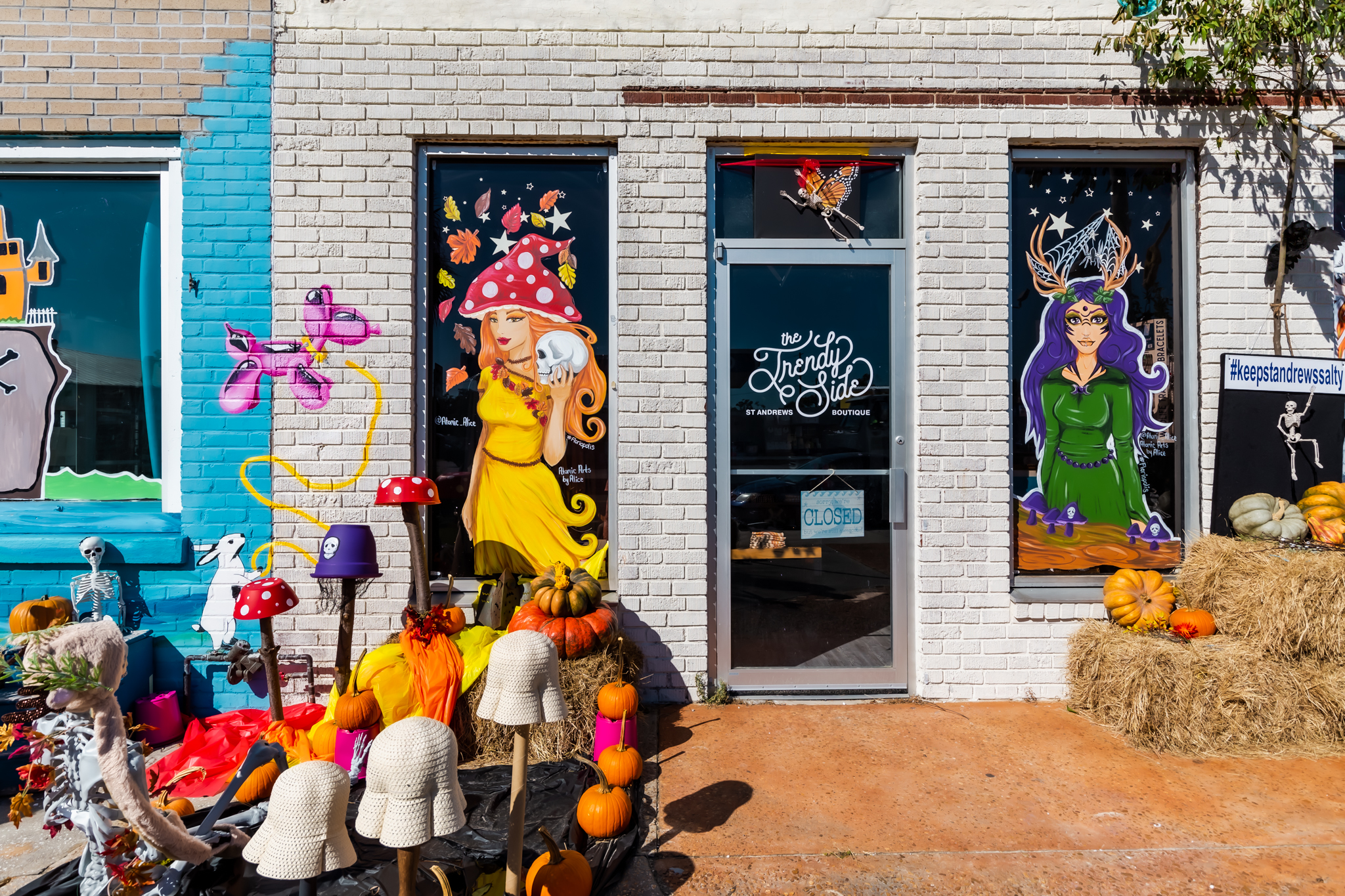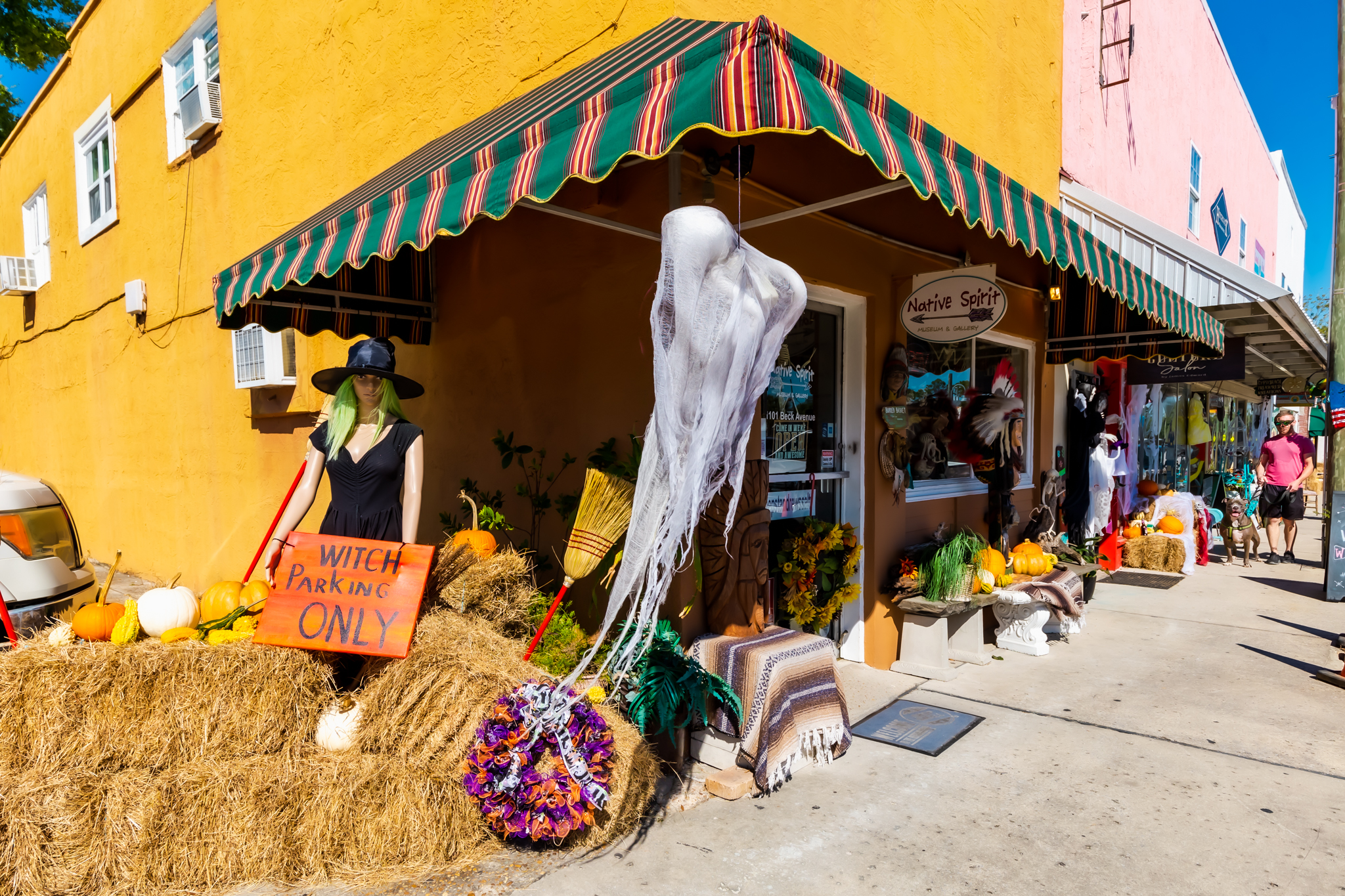 Halloween for Adults in Panama City
Stranger Halloween | No Name Lounge | October 29 at 8pm-1am
Things are getting a bit strange at No Name Lounge this Halloween… A gate will be opened to a horrifying parallel dimension for one. night. only. Experience the Upside Down during Stranger Halloween, plus a costume contest and killer entertainment!
Hocus Pocus at the Mundo | Caffe Del Mundo | October 22 at 6pm-9pm
Want to come to a super-cool and unique Halloween Costume Party this year? Caffe Del Mundo is celebrating their first Halloween in Panama City with "Hocus Pocus at the Mundo" with a magic show starring Russell Parks. Costume contest with awesome prizes, fun Halloween music, drinks and snacks. This is free and open to the public.
Costumes & Cocktails | Uncle Ernie's Bayfront Grill | October 28 at 9pm
Hang out at Uncle Ernie's Rooftop for the first annual Halloween Party. Wear your best costume is a requirement and you've got to be 21 and over to enjoy the party.
Trivia "TEAM" Costume Contest | History Class Brewing Company | October 27 at 7pm-9pm
Play trivia and enter the "TEAM" costume contest at this downtown brewery. Get creative! The best team will win so don't show up in random costumes. Maybe everyone dresses up as the band KISS or a horde of zombies?! Whatever it is, it's a great way to spend your Halloween in Panama City!
Howl-O-Weenie Pawty | Dogs and Drinks | October 22 at 5pm-9pm
Trick or treat? Dogs and Drinks will be holding a costume contest, dog & dog/owner combo, bobbing for apples, spooky cocktails (without the puppy dog tails), a Frankenweenie showing and so much more!
A Very Gay Halloween | Lie'Brary on Beck | October 23 at 12pm
Drag Me to Brunch presents a Very Gay Halloween. Grab your ghoul friends and attend a drag show right in historic St. Andrews! Ticket includes brunch, mimosa and appetizer for the table.