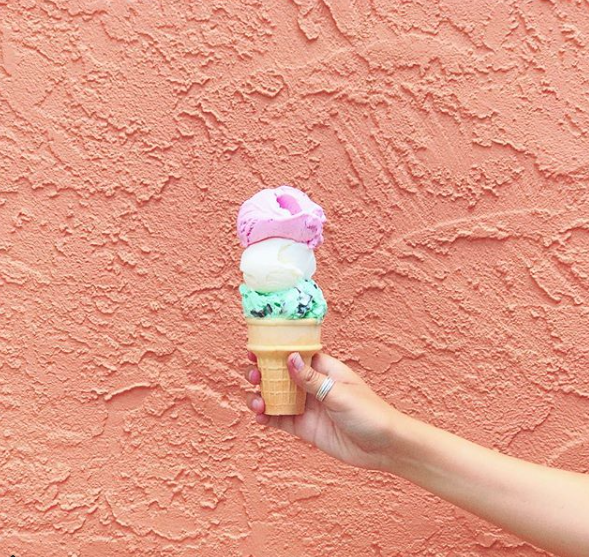 Summer Treats in Panama City, Florida
Is summer actually summer if it isn't filled with scoops of ice cream, Pina Coladas and desserts made with seasonal fruit? If you ask us, we're pretty sure it should be a new requirement when you're on vacation to cave in to your sweet tooth. We know when you're traveling, it can be difficult to find all the best places to stop, but don't worry! We've got you covered with this list of some the best places to find those tasty summer treats in Panama City, Florida.
Cool Down with Frozen Treats
If you're sporting your tank top and flip flops this summer and finding you're still a little hot, take some time to cool down with these frozen treats. We won't judge if you decide to make it a bucket list and try them all!
Barefoot on the Bay Piña Colada Smoothie
Nothing screams summer quite like coconuts and pineapples. The panoramic view of St. Andrews Bay doesn't hurt either. Grab a seat on the back deck overlooking the crystal blue waters of the bay, and enjoy a delicious Piña Colada Smoothie. And if you want a more traditional Piña Colada (you know, the kind with a little more punch), they've got that too! We've also got to mention that they're a stop on the Panama City Oyster Trail, serving up some pretty delicious oysters on the half shell.
If hearing the words "icing shot" makes you drool a little, then you need to run to Sugar Boogers! The name of their business might be even sweeter than their specialty cakes – it was inspired by a nickname that the owner's grandpa called her Oma. Sugar Boogers is the place to stop if you're looking for cookies, ice cream or gourmet cupcakes, and they've also got you covered on custom cakes and designs if you have a special event while you're in town.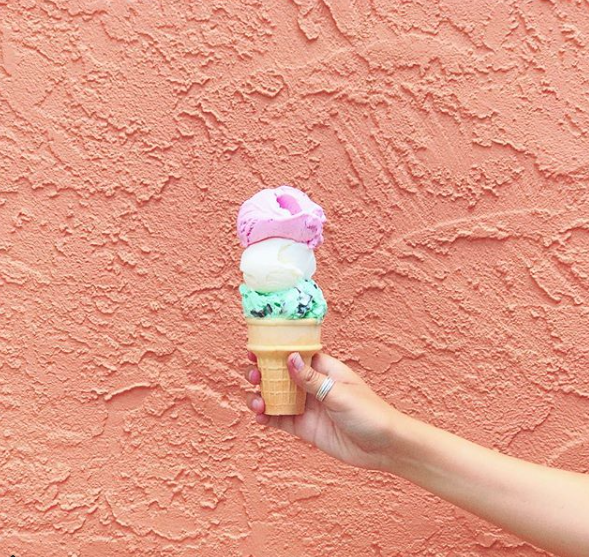 Loony Shakes from Vinny & Bay's Coffee and Eatery
You can't visit Panama City, Florida without stopping in Vinny & Bay's and ordering a Loony Shake. A totally over the top shake, Loony Shakes are rimmed with anything from chocolate malt balls to sprinkles and Lucky Charms! And it doesn't stop there. Depending on what you order, they're garnished with a variety of toppings ranging from Hershey's bars, Reese's, Kit Kats, dripping syrups and whipped cream to full size donuts from local Dan-D-Donuts! The creations are endless!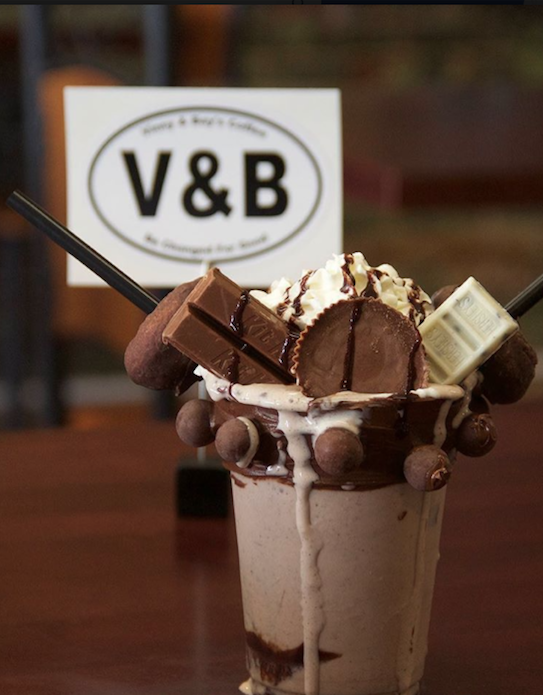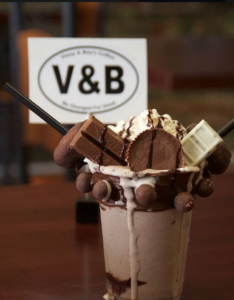 Key Lime Pops at the Panama City Marina
A staple on almost every dessert menu, Key lime pie is a pretty big deal in Florida. While we love tradition, we also love a good twist on things. Dipped in chocolate and on a popsicle stick, this is a perfect and easy cold treat to eat while fishing on Panama City Marina.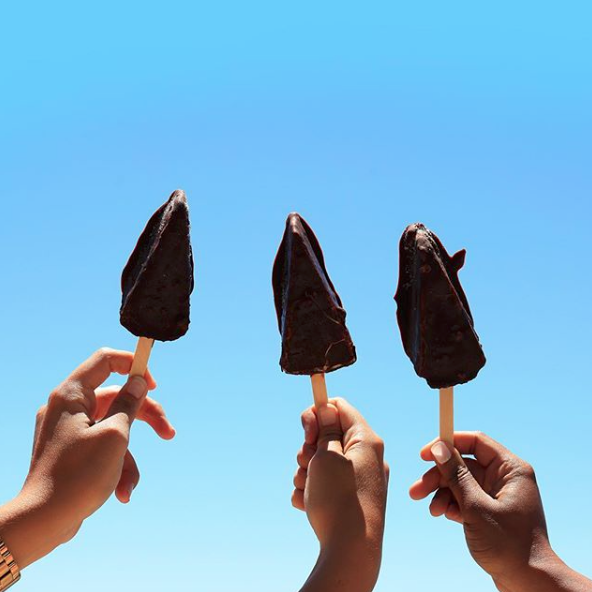 Delicious Summer Deserts
We know you're working up your appetite after long days in the sun exploring Panama City. From deep water fishing, paddle boarding, jet skiing, shopping and all of the other exciting activities you're doing, you might need something a little more filling to pair with your ice cream. Cake, pies and all sugary sweet baked desserts are obviously the answer!
Sweet Magnolia's Deli Strawberry Cake
There are a dozen ways to enjoy this season's star fruit. Sweet and savory, they make for some pretty tasty culinary treats. Sweet Magnolia's Simply Delicious Strawberry Cake just happens to be so delicious, it was featured on USA Today's 100+ Way to Savor Strawberries.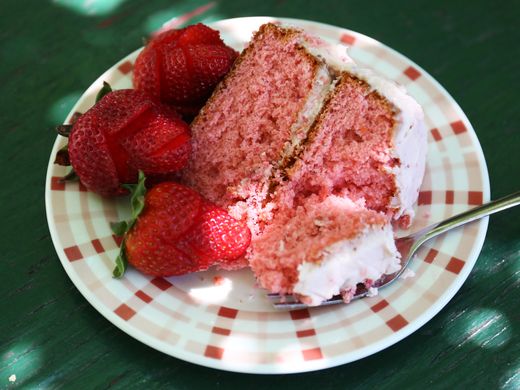 We mentioned before that we love a good Key lime pie, but Bayou Joe's Sunshine Pie is a must try! It's like a Key lime pie, except made with oranges. If that doesn't sound like your kind of treat, you can order a traditional Key lime pie instead. Aside from the delicious desserts, Bayou Joe's is a must stop place in Panama City, located in a bright pink building with 270+ degree view of the water. And if you've spent all day on the boat working up your appetite, you can just pull up and hop on through the window – we all do it!
g. Foley's Seasonal Cream Brulee
Offering casual elegance with an eclectic menu of locally sourced fare, g. Foley's doesn't ever disappoint. Order a Cream Brulee topped with seasonal fresh berries and whipped cream, and sit outside to enjoy the summer air on the beautiful courtyard shaded by oak trees.
Funnel Cake Fries at The Place Downtown
You could say that eating funnel cakes during summer is kind of a rite of passage. Every child (and adult) should be able to claim that they devoured an entire funnel cake completely by themselves at least once in their lives. The hot, fried, doughnut-like dough smothered in powdered sugar is a quintessential food of fairs, theme park and carnivals. But in Panama City, you can order a fun twist on the delicious dessert at The Place Downtown. Funnel Cake Fries may or may not be just as messy, but they certainly are just as delicious!
Refreshing Drinks with a View
Summer vacation means it's totally acceptable to kick back and relax with a drink in your hand in the middle of the afternoon. We don't think there's any better way to get your dose of vitamin D than sitting on a deck overlooking the water drinking a punny named cocktail. It gets even better – all of these locations also offer live entertainment! Just make sure you check their current schedules before heading out.
With names like Brazilian Kiss, The Sassy Senorita and Dapper Dan, you can't go wrong with anything on their menu. If you're looking for the perfect summer drink, we recommend trying the Starburst Martini or the Sunset Martini, made with strawberry Vodka, freshly muddled oranges mixed with pineapple juice, a drop of grenadine and champagne float. You can sit on the outdoor two-level deck for amazing views of the bay and even take a stroll on the boardwalk extending from the restaurant.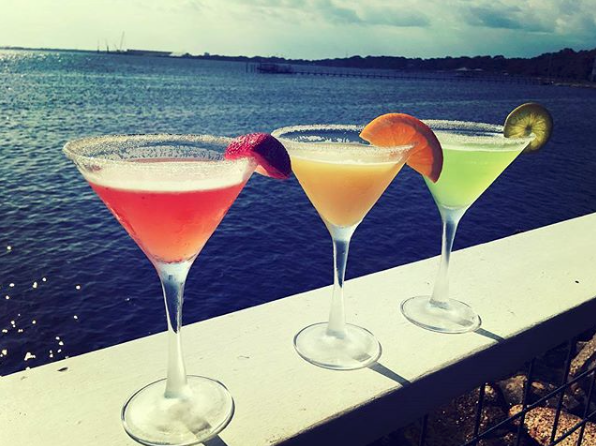 For some of the best margaritas in town, Los Antojitos is the place to go! They pair perfectly with the famous Superduperbaked Burrito, weighing in at 5 pounds! The outdoor deck overlooks Lake Ware and is the perfect way to spend a laid-back afternoon.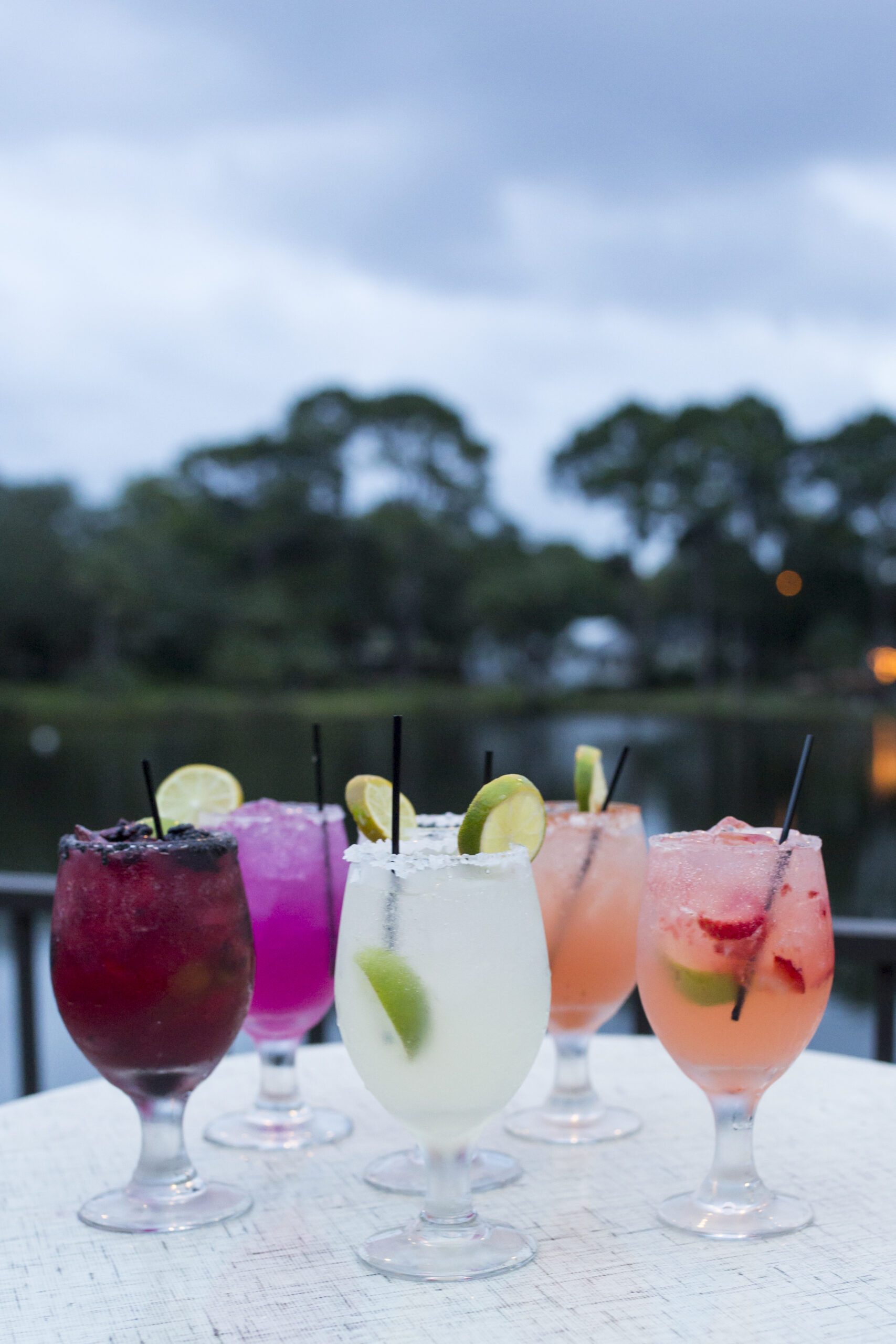 Nestled within the Sun Harbor Marina, the Shipyard Grill is a perfect 'dock and dine' restaurant. Located on the site of a WWII Shipyard, the restaurant has some pretty cool history behind it, and you'll find an assortment of memorabilia and artifacts throughout. You can enjoy water views from every single table, whether you choose to sit inside or outside. As if this place wasn't already awesome enough, it also boasts an outdoor Tiki Bar. The Pineapple Upside Down Martini is full of grilled pineapple deliciousness, but we also love the aptly named drinks like the Shipyard Sipper and Blue Marlin.
A staple seafood restaurant in Panama City since the 1950's, The Shrimp Boat started out as a 50-seat diner and has grown to a 500-seat restaurant. Perfect for waterfront dining, the restaurant sits along the Smith Yacht Basin in St. Andrews Bay. They open for dinner at 4 PM, the perfect timing for a late afternoon drink after an eventful day in Panama City!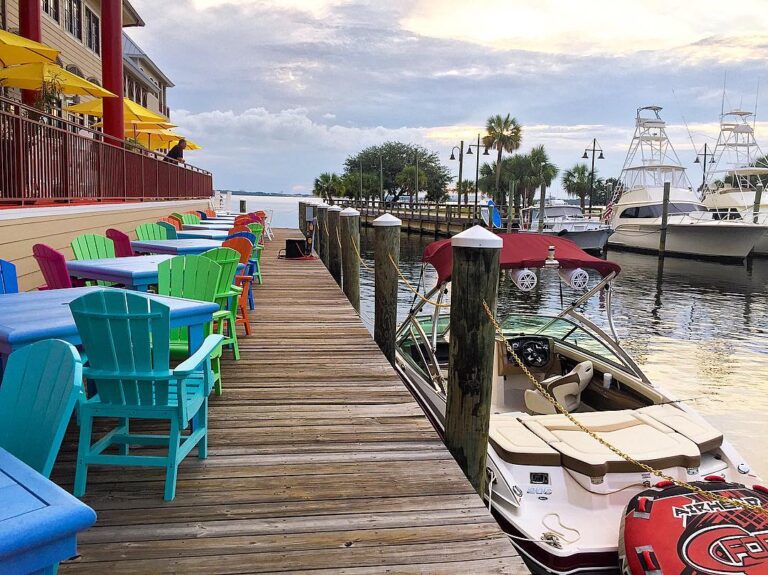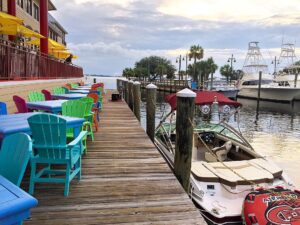 [one_half][/one_half][one_half last][/one_half]
SaveSaveSaveSave
SaveSave