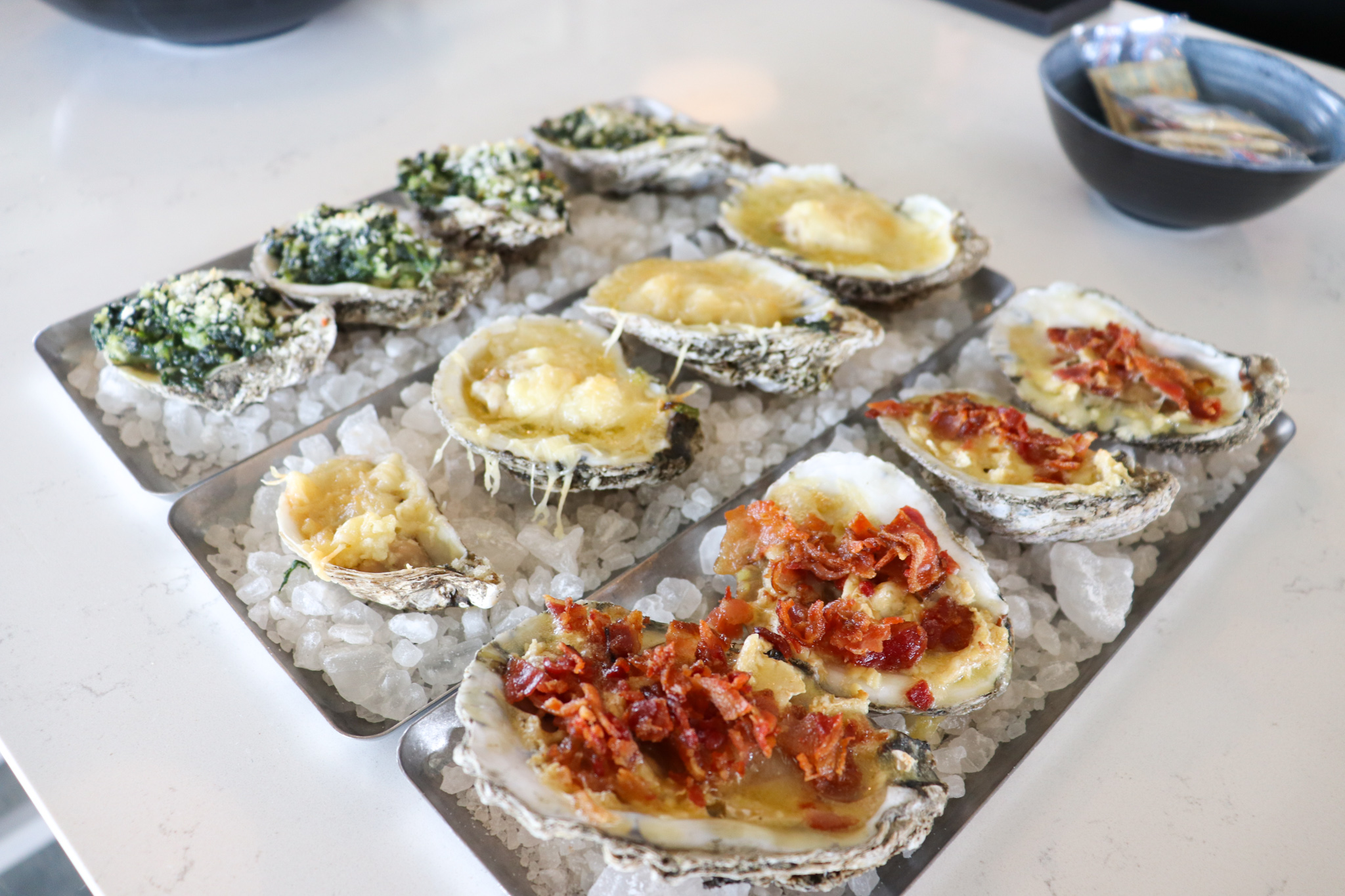 5 Best Ways to Eat an Oyster in Panama City
Oysters are a culture in Panama City, Florida. Appreciation for the salty flavor and delicate textures of oysters is divided, but those who love them love them. Whether you're an oyster connoisseur or first-timer, we're sharing the five best ways to eat an oyster in Panama City. Many oyster lovers believe in consuming the oyster in its most pure state, raw that is. Though popular opinion leans toward the addition of creative sauces and condiments to brighten and accompany the bold flavor. Raw, grilled, baked, fried, or stewed, oysters have become an important and highly appreciated staple food along the Gulf Coast.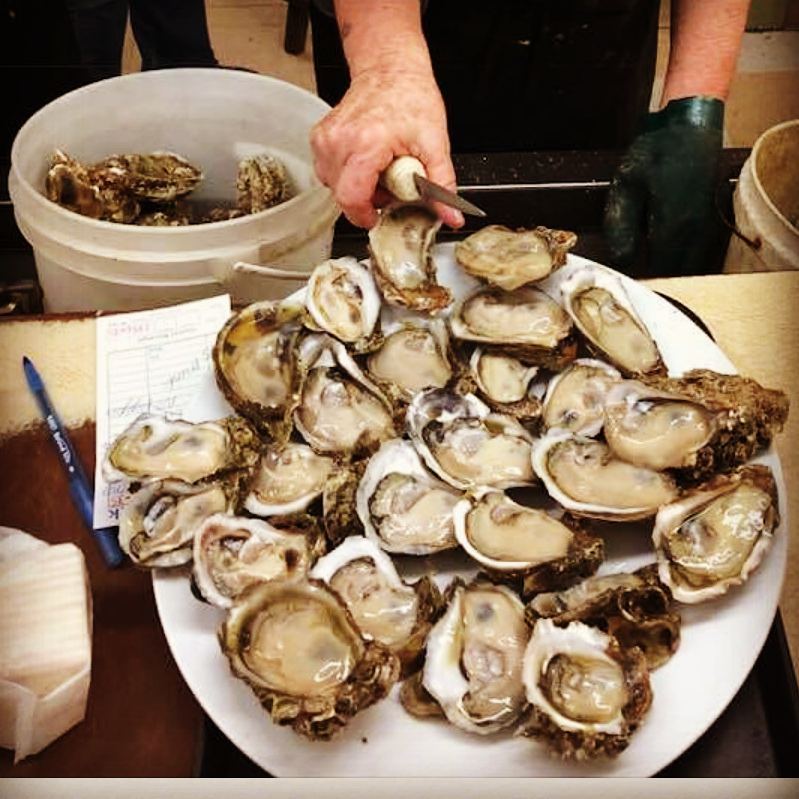 Raw Oysters at a Local's Favorite Oyster Bar
Gene's Oyster Bar is one of Panama City's best kept secrets. Although it's full menu is praised by the local seafood foodies as one of the best in town, the fresh oysters on the half shell take the spotlight. Located in the historic Millville district, the old-timey nook offers a unique experience as oysters are shucked right in front of you (by local expert shuckers that Panama City is known for) while you sit at a quaint 10-stool bar.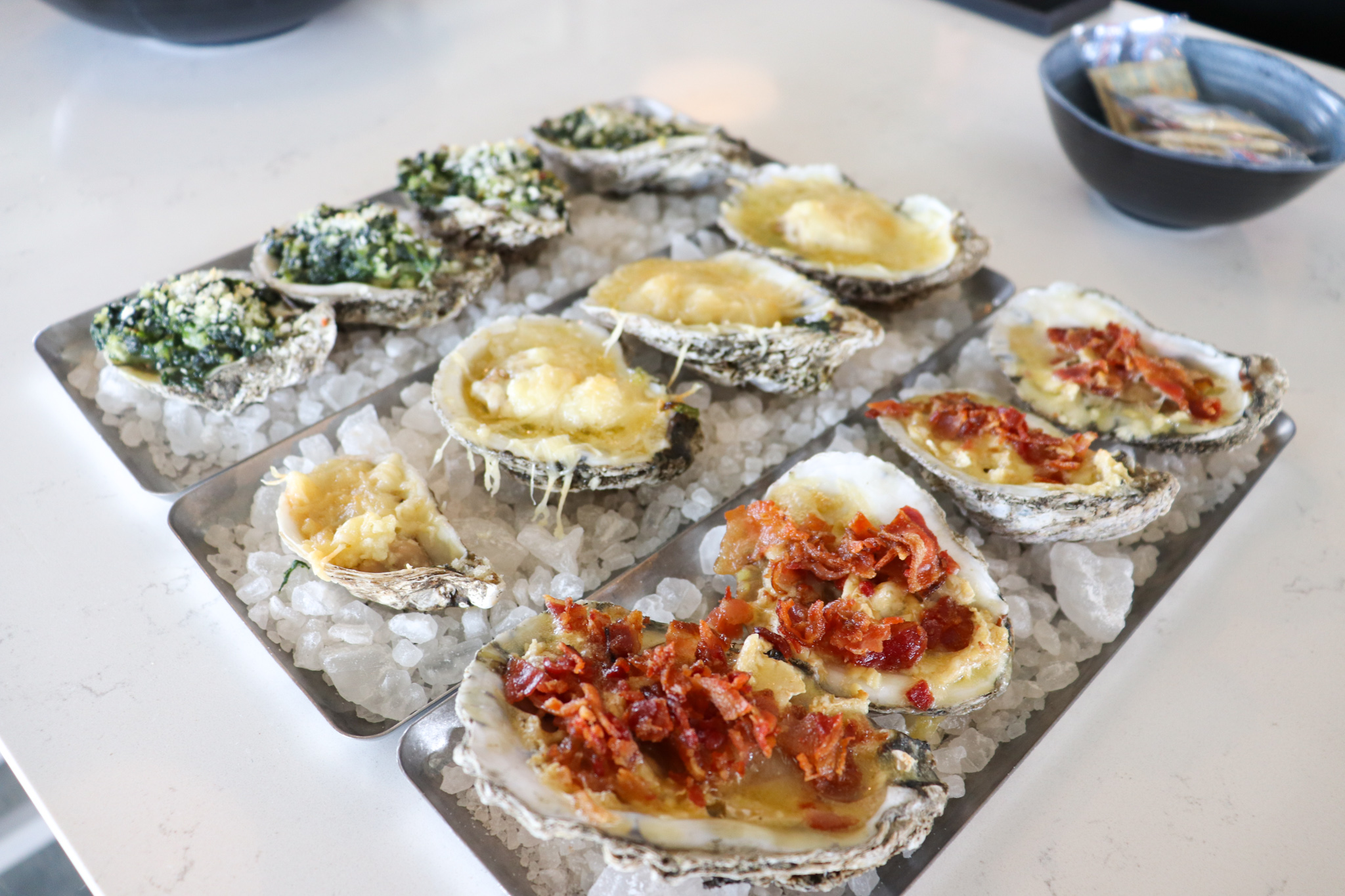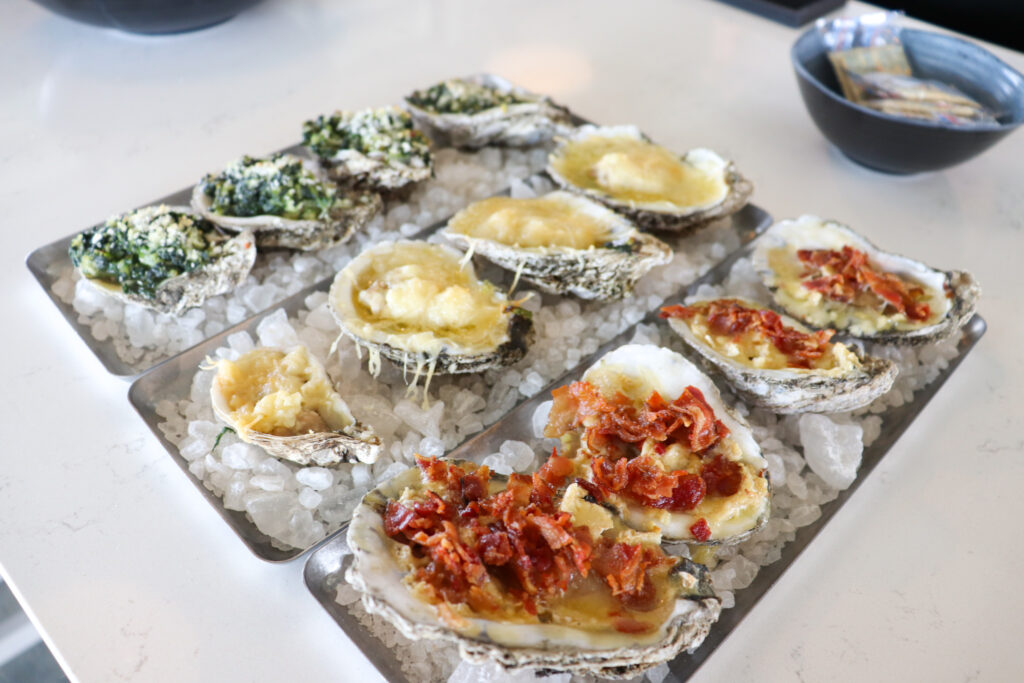 Baked Oysters with a Waterfront View
With beautiful views of St. Andrews Bay, Harrison's Kitchen and Bar is one of the newest additions to Panama City. The name Harrison's references both an early name for the town that grew to become Panama City, and Harrison Avenue, the roadway that leads visitors through the heart of downtown and ultimately, to some of the best oysters in Panama City. With toppings like garlic parmesan and bacon, you really can't go wrong here with all the ways to eat an oyster. Grab some friends, relax on the expansive and comfortable water-front porch, and take your oyster experience to a whole new level.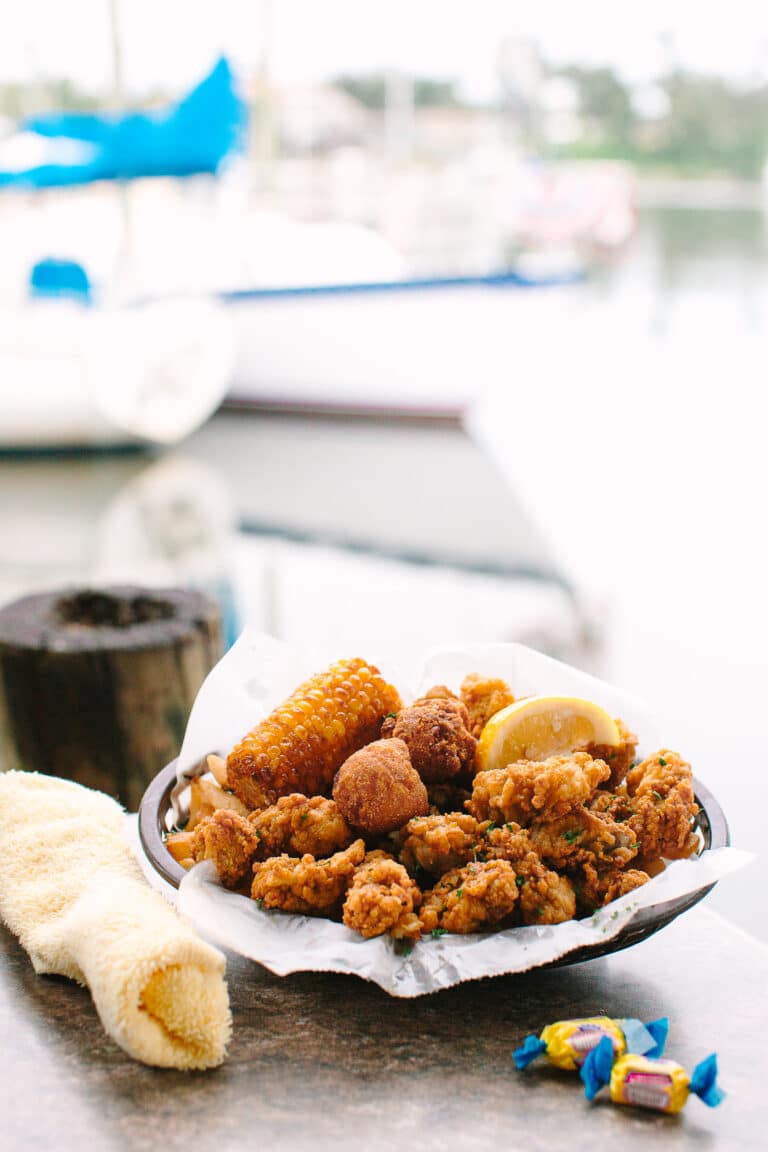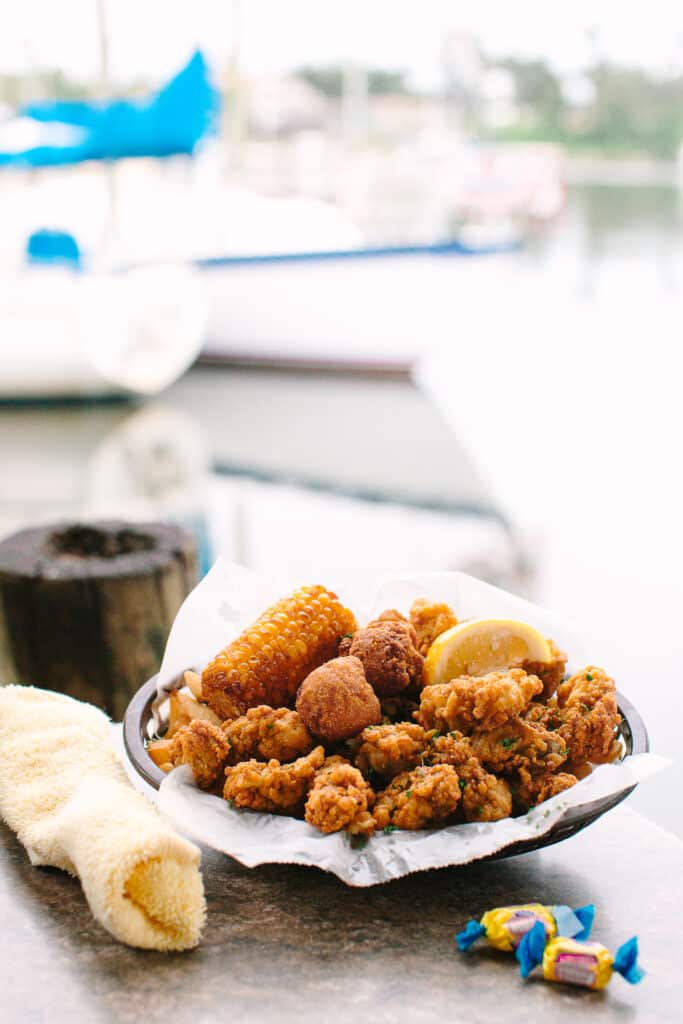 Fried Oysters in the Heart of Massalina Bayou
Serving some of the best southern-style fried oysters in town, Bayou Joe's is a must visit place. Besides the delicious oysters (and the classic Dubble Bubble gum at the end of your meal), you'll find a waterfront dining experience unlike any other in Panama City. Seating options cozy up to the edge of their 180-degree water view deck and guests can feed the fish while they wait. Tucked in the heart of Massalina Bayou with conveniently placed boat slips, Bayou Joe's is the ideal location for that perfect meal for your day out on the water.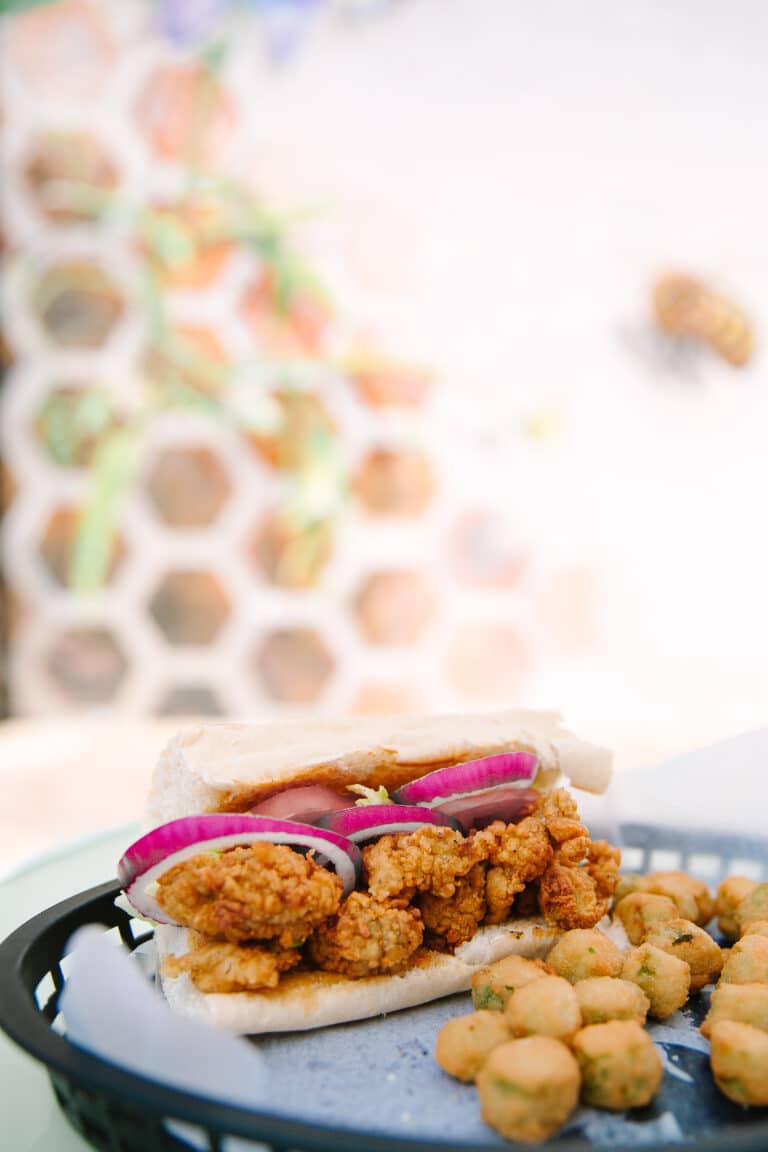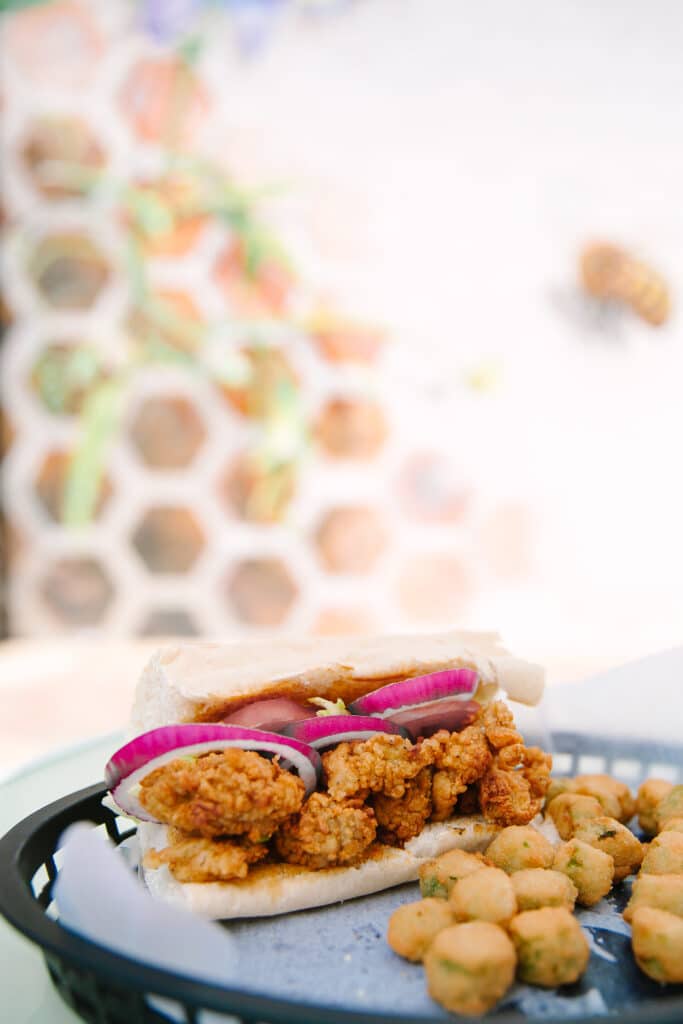 Fried Oyster Po' Boy with New Orleans Flavor
Millie's Cafe transports New Orleans flavor and fun to the Florida panhandle coast to the heart of Downtown Panama City by serving up Louisiana-style seafood and live music that can be heard from the streets. Enjoy Millie's Apalachicola oysters on a Gambino's po' boy bun on their charming courtyard nestled beside the Honey Bee Mural, one of Panama City's popular Mural Trail spots.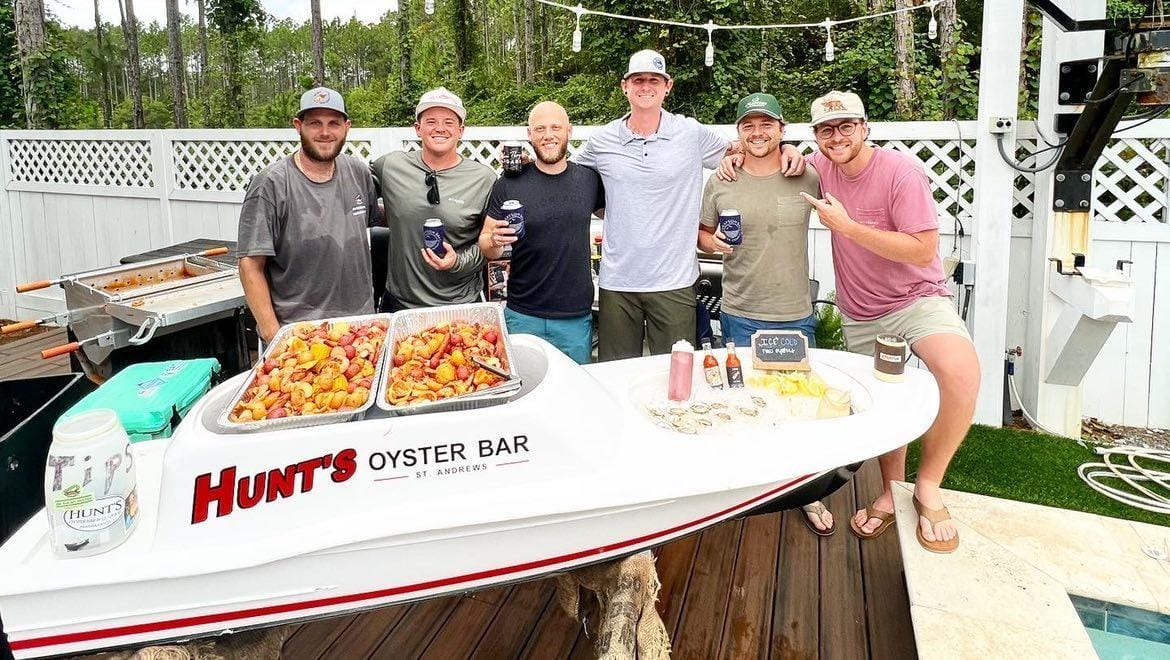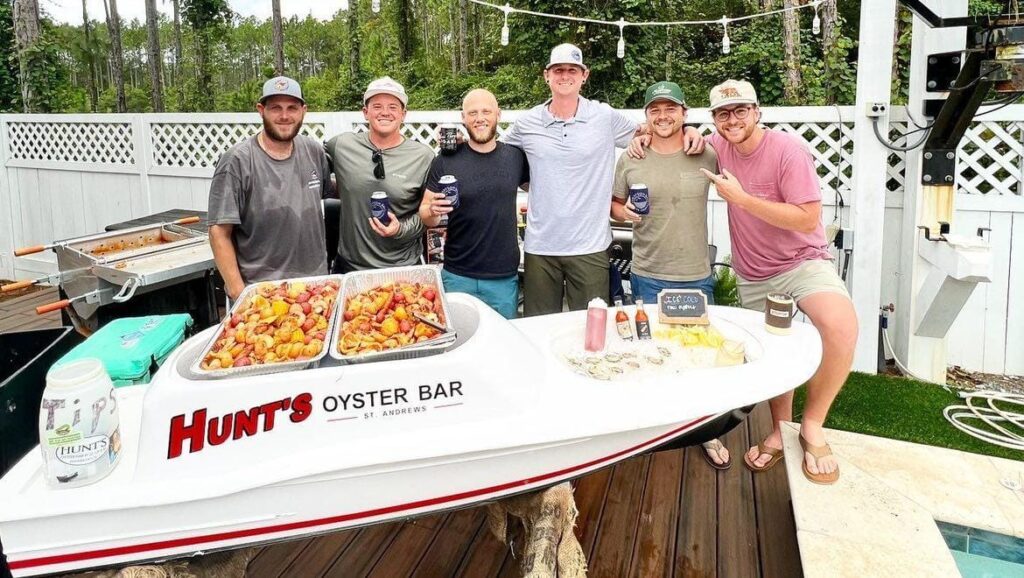 Oysters on the Go
Bring the party to you with On The Go Oysters. They bring everything you need for the best raw or grilled oysters, prepared by some of the incredible local shuckers in town. Whether you have a special event to celebrate or are looking for a low-key night to enjoy a memorable dinner, On the Go Oyster by Hunt's Oyster Bar will bring the dinner to you!
Find More Ways to Eat an Oyster in Panama City
Follow the Panama City Oyster Trail to discover more delicious ways to eat an oyster in Panama City. Spanning the neighborhoods of Millville, Historic Downtown, and St. Andrews, the trail takes you to a dozen oyster bars and restaurants for a soul (and belly) filling experience. We can promise you that there's no better way to experience this generations-old sustainable industry and a cherished part of Panama City's culture.