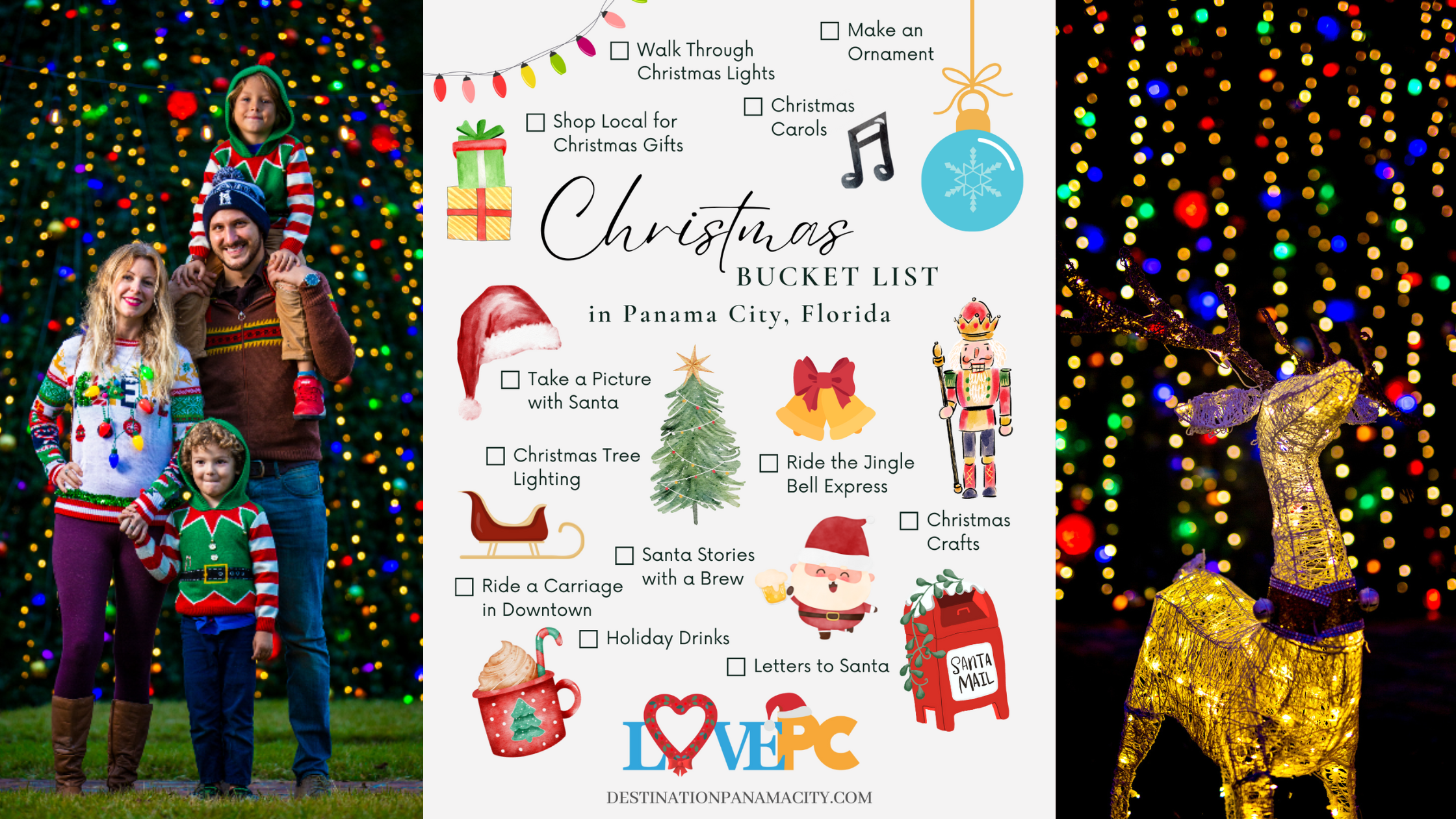 The Top Bucket List Ideas to Experience the Holidays in Panama City
Well-worn Traditions Meet Eclectic Vibes During the Holidays in Panama City
Santa Clause. Carriage Rides. Christmas lights. You can experience all your favorite things and well-worn traditions during the holidays in Panama City. But this isn't your average bucket list. Panama City is known for its funky, salty, and soulful vibe all year round, and that doesn't change during the holidays. Mrs. Claus can be found reading stories in the local brewery. Award-winning farmer's markets transform into special holiday markets. Sounds of Christmas medleys by the local A Capella Chorus can be heard drifting through the air. Get ready to experience your most magical Christmas yet when you spend the holidays in Panama City.
Explore the Historic Districts by Horse or Bus
Carriage Rides
There's something about a horse-drawn carriage ride that makes everything feel even more like Christmas. Take in the beautiful views of Historic Downtown Panama City and enjoy extended shopping hours at the local businesses. The carriage rides are FREE and they're offered on a first come, first served basis and will be departing from the Center for the Arts. Find more information about the carriage rides here!
Jingle Bell Express
Each Friday and Saturday evening during the first three weekends of December, you can embark on a journey between Historic Downtown Panama City and St. Andrews to find all of the Christmas wonders around town. Make your spirits bright with free locally made cookies and Christmas carols on this family-friendly ride. Find out where to hop aboard here!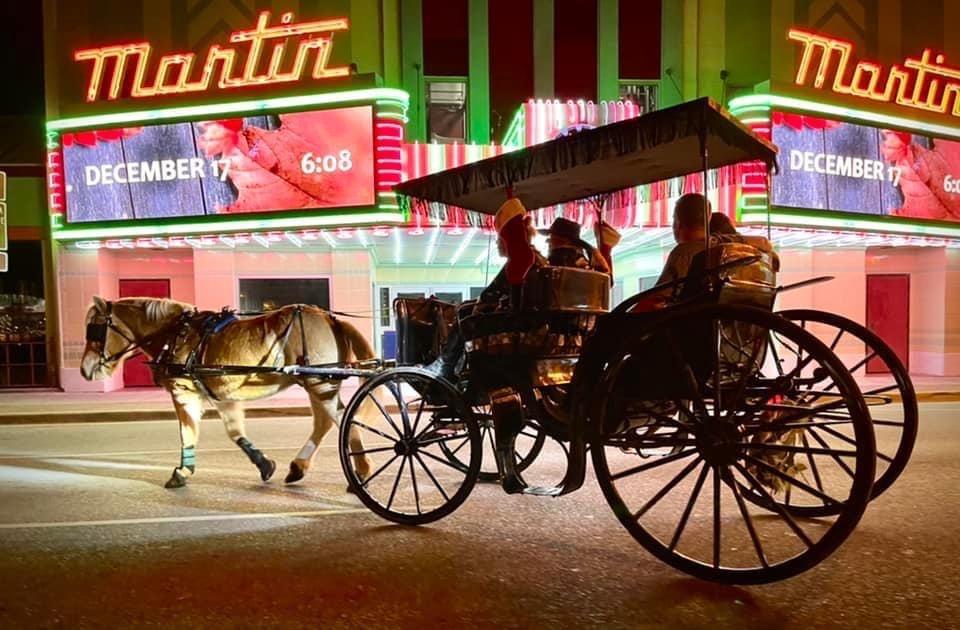 Local Brews and Santa Letters
Story Time with Mrs. Claus at History Class Brewing
It's not often that you can say you've had a beer with Santa Claus, or Mrs. Claus in this case. Gather the whole family for story time with Mrs. Claus at History Class Brewing in Historic Downtown Panama City. Don't forget to bring those Santa letters, and then stay for lunch (or a brew or two for the parents).
Santa Sightings in Panama City
Santa Claus is spending the holidays in Panama City! He's making his way through town, sharing cookies, cocoa, and picture opportunities with all. Take a trip around Panama City to enjoy the treats and deliver your Santa letters!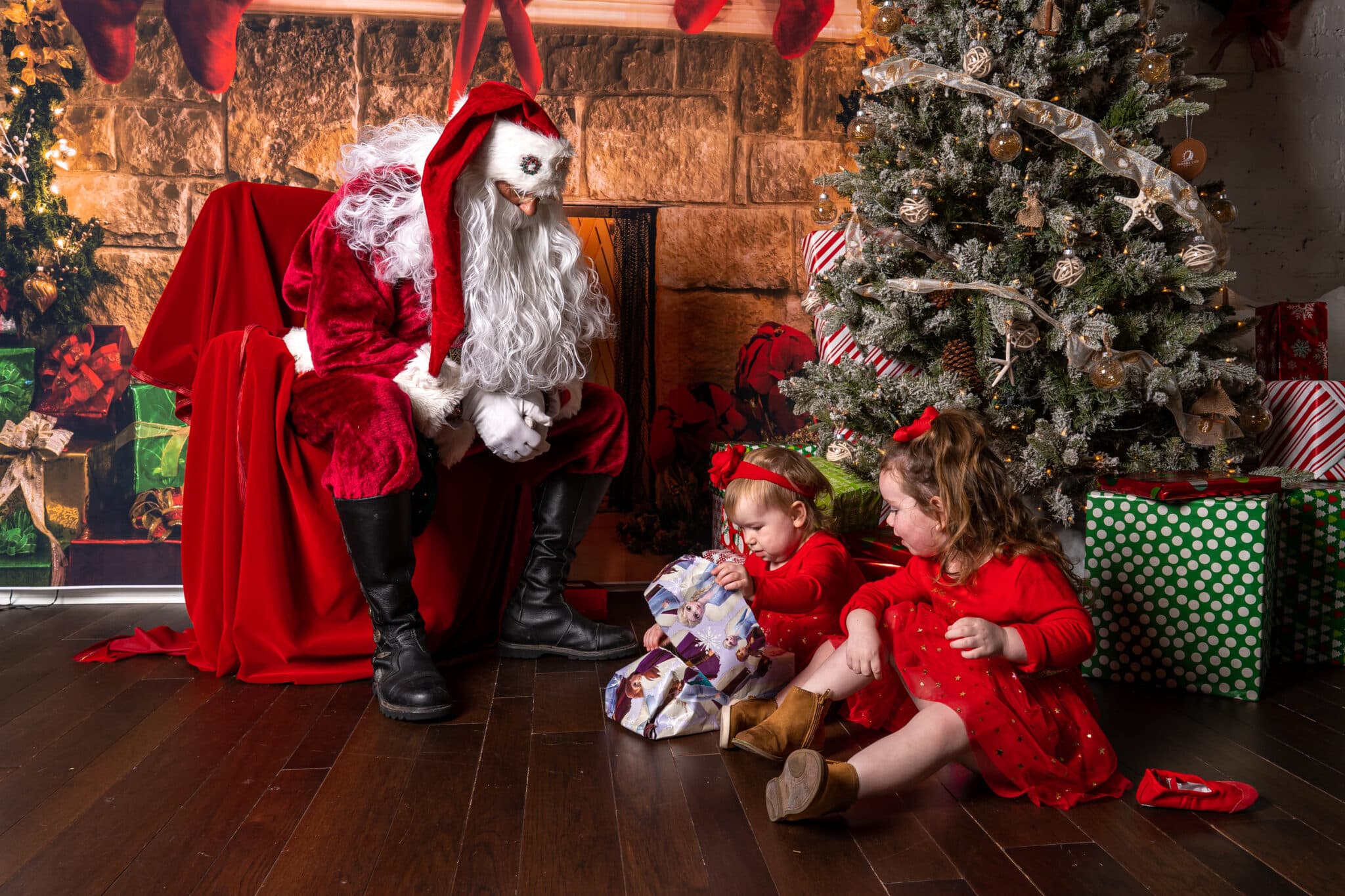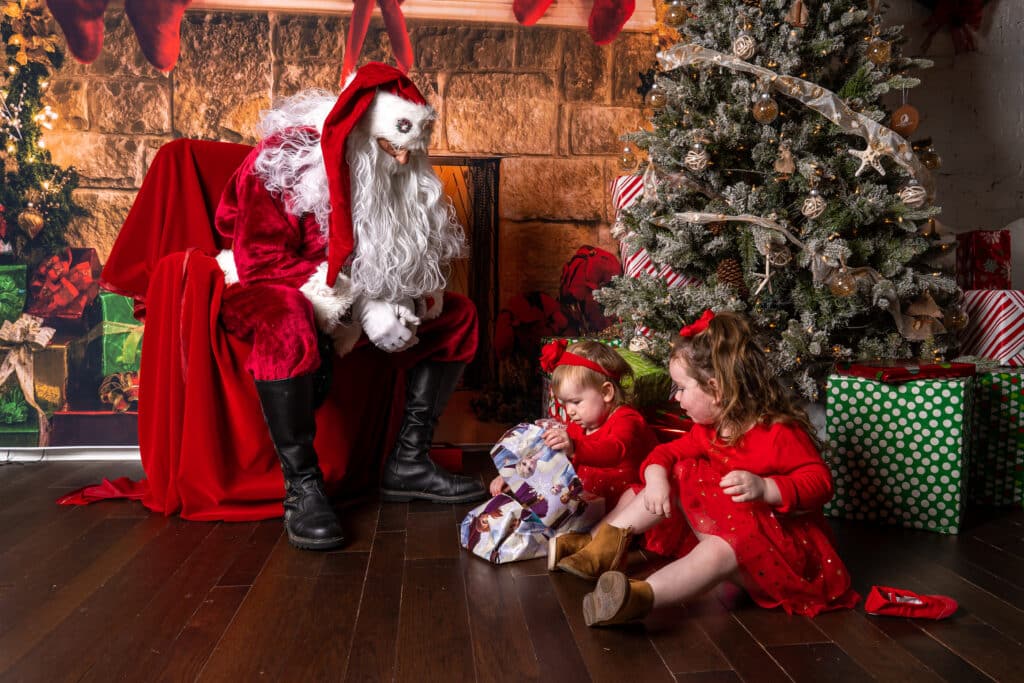 A DIY Christmas
Hot Glass Blowing, Stained Glass Workshops, and Shattered Glass Creations!
If you've ever been interested in taking up glass blowing, you can take a workshop at the Panama City Hot Glass Studio to make your own Christmas glass! During the holidays in Panama City, they offer a Christmas ornament and a "Grinch" glass-blowing workshop. Check the schedule and book a class here!
Learn more about glass techniques at Gypsybeach Treasured Kreations, where you can take a stained-glass workshop to make your own Christmas light suncatcher or make shattered glass Santa or Christmas tree. They even offer a special shattered glass workshop for the kids. Find all of their events here!
Paint Nights, Wood Working, and Ornament Decorating
Enjoy a night out at History Class Brewing and learn how to paint the sweetest peppermint mug with local artist, Jessica Pennington. Whether it's a date night or a girls' night out, paint nights at History Class never disappoint! Find the details here!
Offering a variety of wood workshops to make your own signs, home décor, and one-of-a-kind gifts, there's something for everyone at Board and Brush. There's even a special cookies and crafting workshop for kids, so your whole family can enjoy the night. Workshops are held all through December, giving you plenty of opportunities to get ready for the holidays in Panama City. Check the schedule and book a class here!
It's tis' the season to decorate and you can do just that at Santa's Ornament Workshop. This fun-filled event at Lazer-It in Downtown Panama City is free for all. Your little ones will each receive a FREE ornament engraved with their name and year. Decorate the ornaments while you enjoy cookies and punch! Find the details here!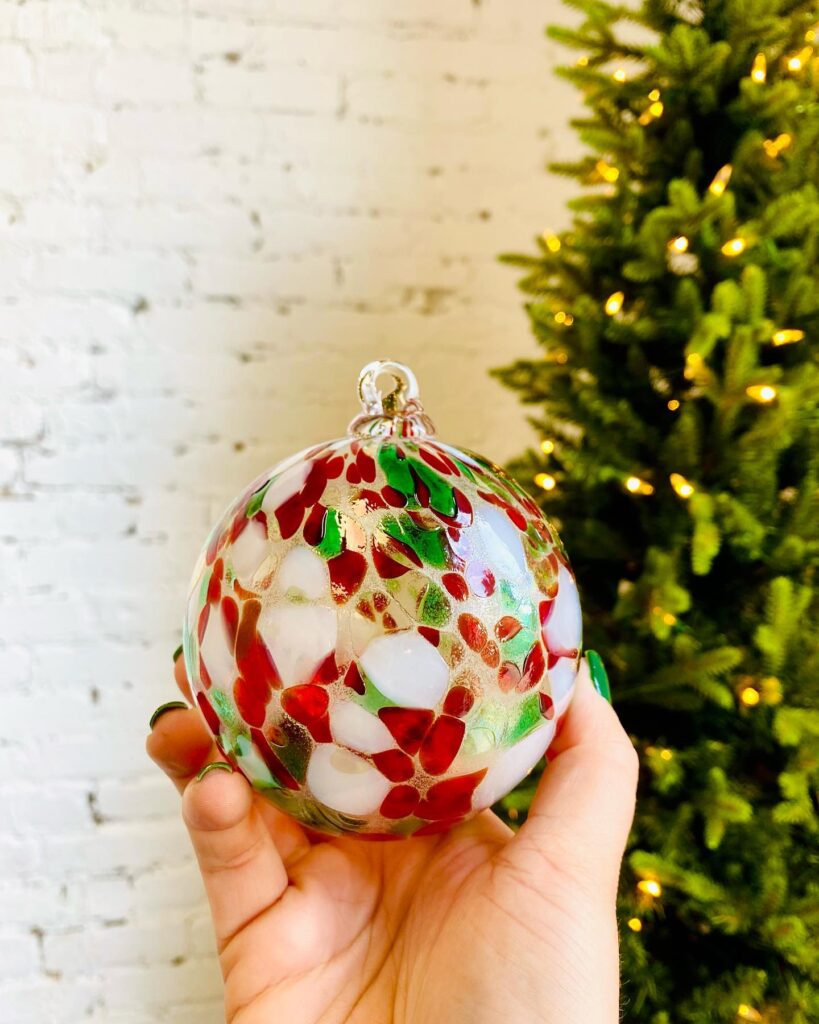 All Is Merry and Bright with Christmas Lights
Oaks by the Bay Light Display
A yearly family tradition for most, driving around to see the Christmas lights featuring colorful and festive displays is the perfect way to usher in the holidays in Panama City. But even more magical is walking through lights, and you can do just that when you step into the most wondrous experience at Oaks by the Bay. When the Christmas lights turn, the grounds turn into a world of brilliant color with twinkling lighted archways and lights all the way to the bay. Whimsical and dreamy, the century-old oak tree drips with falling lights as you stroll through the park.
Panama City Christmas Tree Lighting
Tree lighting ceremonies always brighten the season. Celebrates the holidays in Panama City on the beautiful lawn behind City Hall with live music, free hot cocoa and cookies, a snow machine, and local food vendors! Santa will also be making an appearance! Join us on December 2 from 5 PM-7PM. The tree lighting countdown starts at 5:30. Find more information here.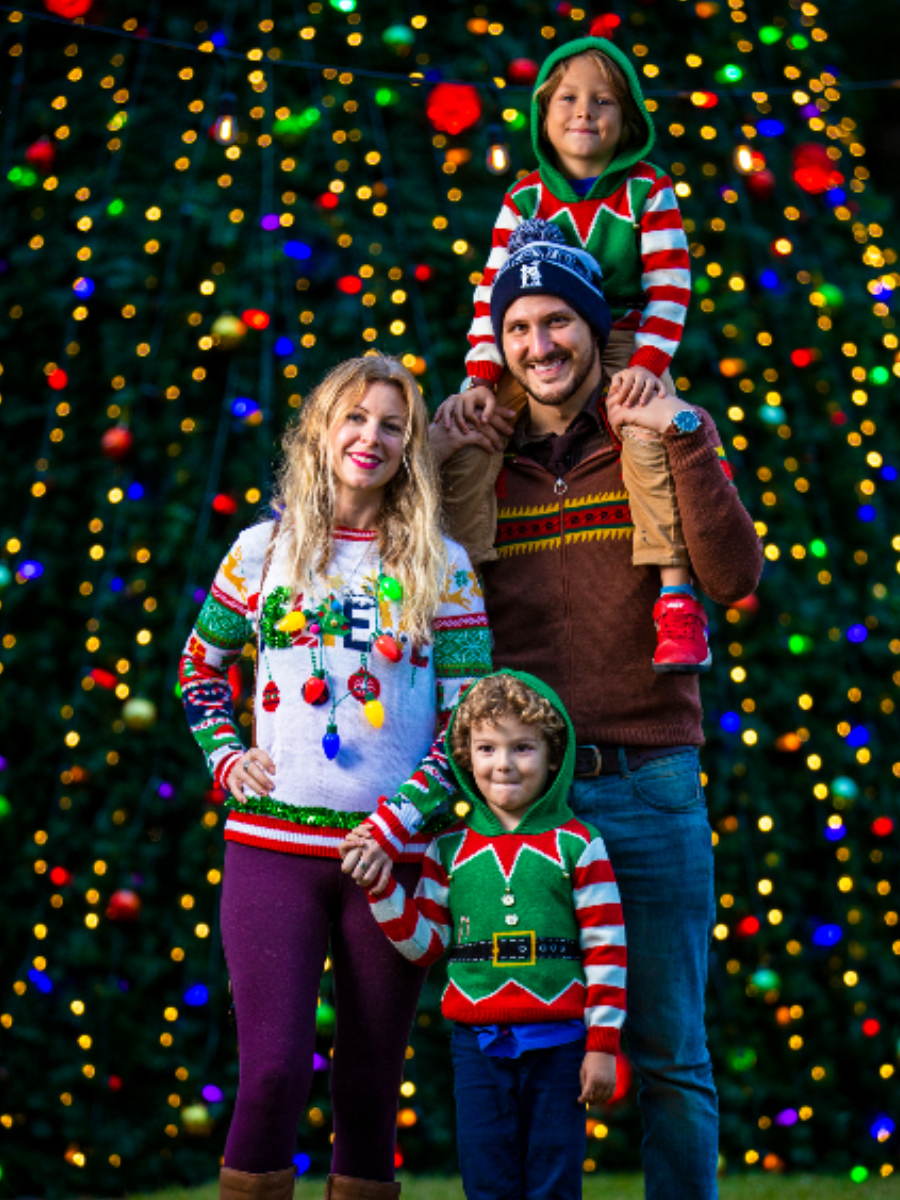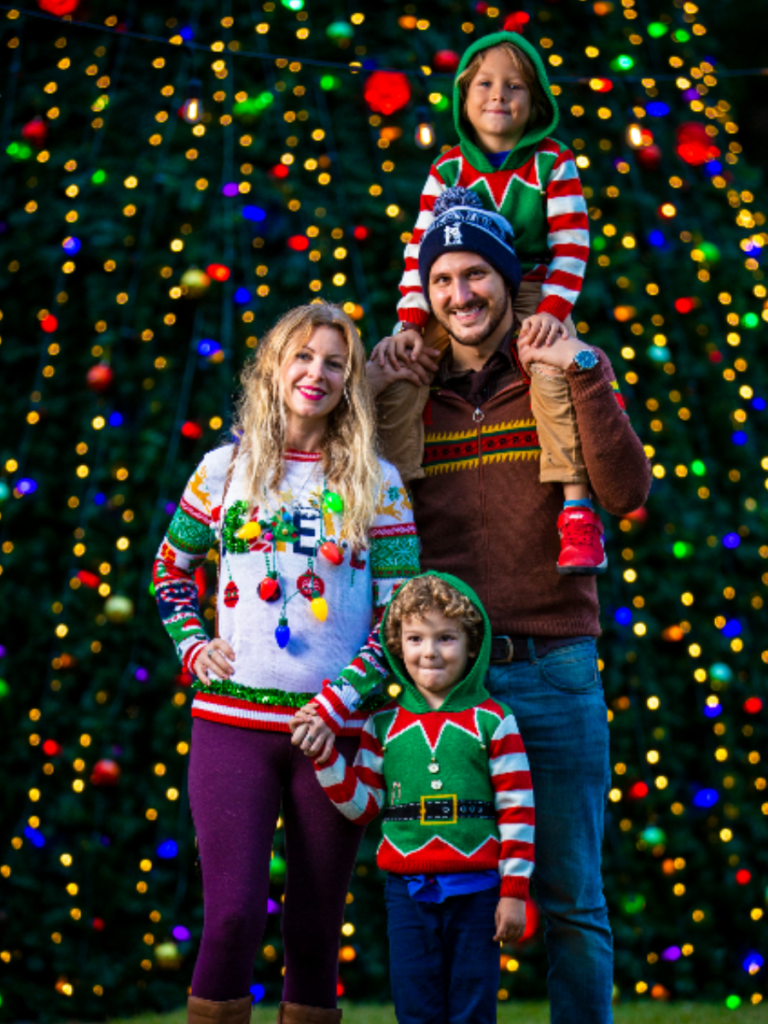 Is It Even Christmas without a Parade?
Floats. Candy. Holiday Music. It's a holiday tradition that we all love. Panama City's Annual Jaycees Christmas Parade is on Saturday, December 3rd. It kicks off at 6 PM at Bay High School and will travel south down Harrison Avenue to 4th Street. Don't forget to shop the local shops leading up to the parade and hop on the Jingle Bell Express to head to St. Andrews after! Find where to watch the parade here!
Hot Chocolate and Holiday Drinks
A classic favorite holiday drink, hot chocolate is a must! You can grab a cup for the kids at The Press in Downtown and enjoy their seasonal Christmas flight for yourself. With the most unique flavors, they're always a delight! If you need a bigger chocolate fix, we recommend heading over to the Little Mustard Seed for a bite of their delicious fudge.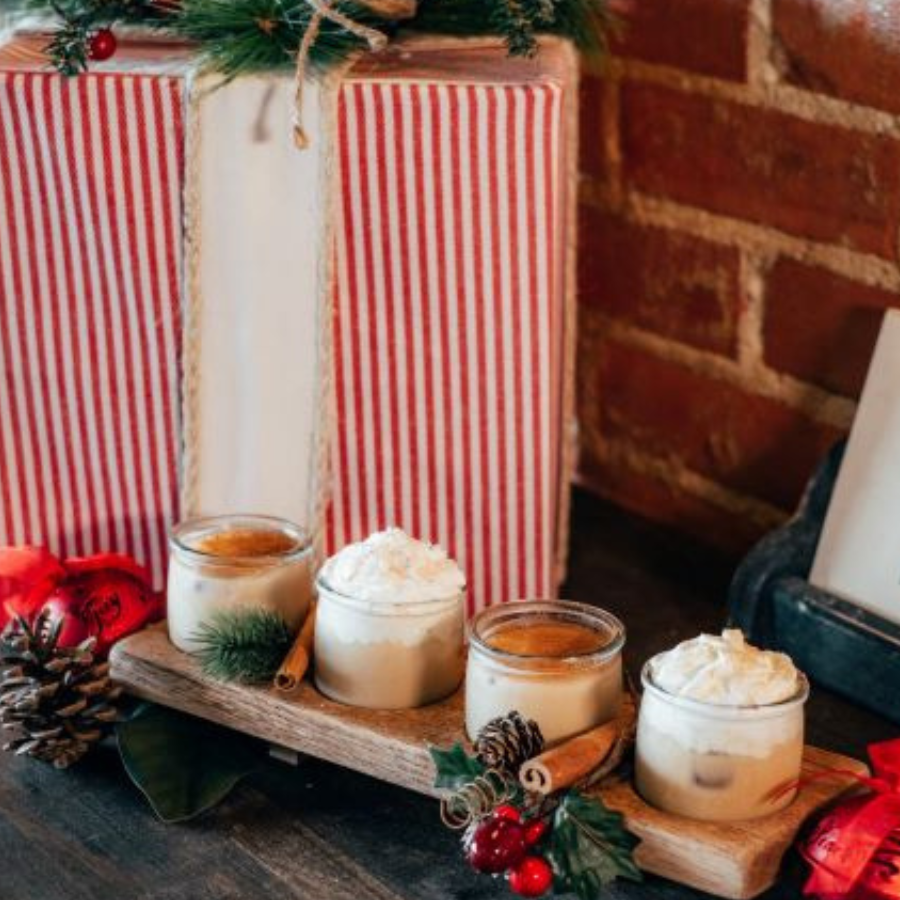 Award-winning Farmers Markets Features Holiday Galore
We double dare you to try to make it to every holiday market during the holidays in Panama City. Home to some of the best creatives and makers, you'll find all the gifts that you need. Guaranteed to be one-of-a-kind, it will be hard not to fall in love with everything you see!
Panama City Farmers Market | Saturdays from 8AM-1PM
Named as one of America's Favorite Farmers Markets, the Panama City Farmers Market in McKenzie Park is open every Saturday year-round. In December, it transforms as vendors fill their tables with holiday goods. Find the details here!
A Very Merry Night Market | Dec 2nd from 5-8PM
Lit up by the Christmas light displays at Oaks by the Bay Park, A Very Merry Night Market will be dreamily lit but thousands of twinkling lights while you browse the local vendors.
Holiday Bazaar | Dec 2nd & 3rd from 5-8PM
A FREE family-friendly event, the Holiday Bazaar at Center for the Arts will feature local artisan vendors, live holiday carving by Chad Gainey, carriage rides, winter games, and music!
Artists Market | Dec 3rd from 5-9PM
A special market just for artists, the Artists Market hosted by Thistle & Thorne will feature local artists so you can shop small and support local artists.
Sweet Bay Holidays | Dec 10th from 6-8PM
Santa is coming to town during this special Sweet Bay Holiday Market. Free and open to the public, you'll find an array of holiday vendors, a live DJ, food trucks, and more!
The Best Way to Spread Christmas Cheer is Singing Loudly for all to Hear
Panama City A Capella Chorus
There's no better way to get in the Christmas spirit than with Christmas caroling. Always a total delight to see them perform, the Panama City A Capella Chorus will be singing beautiful Christmas medleys on the Jingle Bell Express. Hop aboard for cookies and caroling and a magical night!
Candy Land Festival
For more traditional caroling, visit the Candy Land Festival at Papa Joe's, featuring choirs from local schools and headliner Will Thompson. It's FREE and family-friendly, with a petting zoo, craft area, cookies, photos with Santa, and so much more!
Get Your Very Own Bucket List to Celebrate the Holidays in Panama City!
Save this image to your phone to make sure you don't miss anything!